Jenny went from a kitten who would never let me touch her to a cat who wants to be petted all day long. She's still terrified of other people, but loves to hang out with me.
What's great about Jenny is that she will absolutely let me know exactly where and how she wants to be petted, and will contort herself into a pretzel to make it happen. And if I am petting her wrong or in a way she doesn't like, she'll paw at me or kick at me to let me know. There have been times she'll paw at me or kick at me because I'm not looking at her as I pet her. The little diva wants my full attention and not some half-assed distracted petting.
Most days now she will clean up after breakfast then run upstairs to hang with me while I'm working in bed. I don't get as much done when I'm working one-handed, but I don't mind because it's a nice way to start my day.
Every once in a while her purring will stop as I'm petting her and I know that she's fallen asleep...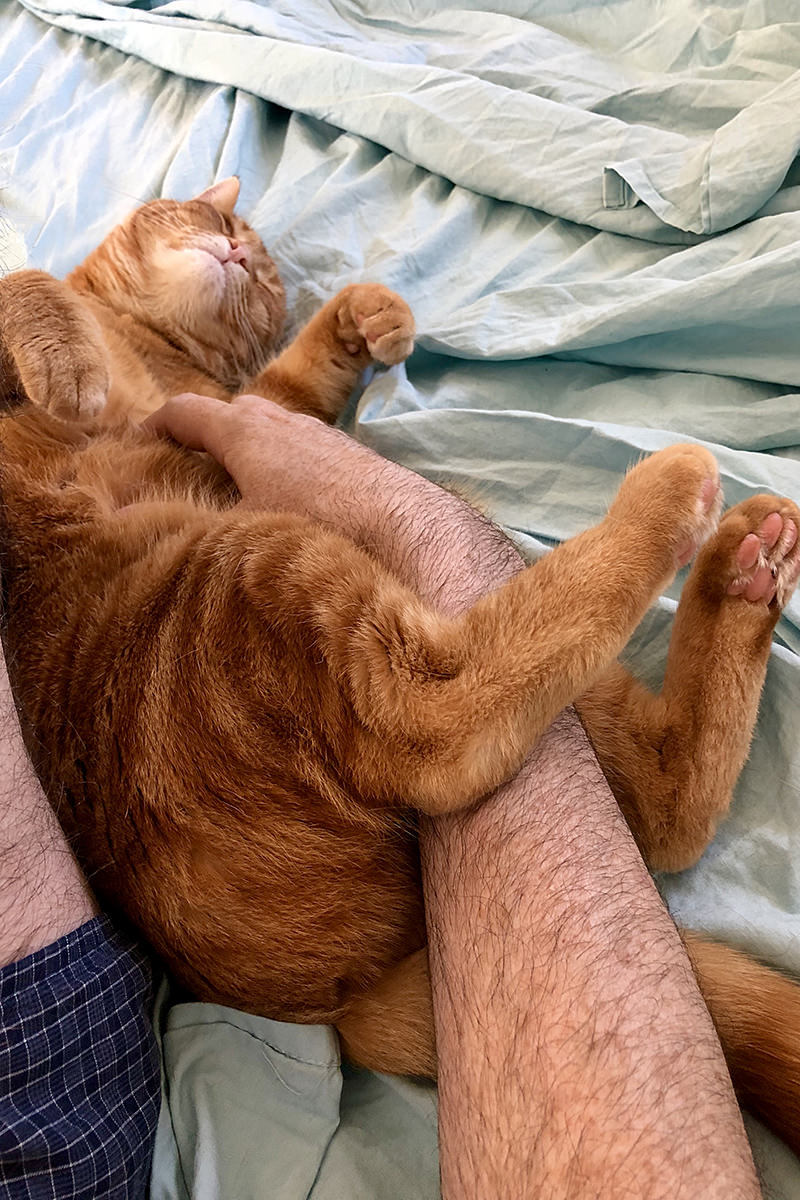 This morning she fell asleep on my foot, which means I can't get up. Sure I could waker her and try to explain that I have to go into the office or else I can't earn money for her food, shelter, and toys... but something tells me she won't be having it.
And so I guess I'm late for work today.
I can always make money putting cat videos on YouTube, right?