With the exception of one horrendous problem, today was a pretty great day.
My plan was to head up to Florence to see the new Hard Rock Cafe there, but I had a long-time friend (and fellow Hard Rock fan) who had wanted to trade a few pins, so I decided to visit him in Milan, a city I have never been. For some reason I had thought the city was quite close to Florence, but it's actually two hours by train farther... which meant I started my day with a three-hour train ride out of Rome.
It was all worth the trip though, as Milan is a beautiful city. I started with a visit to Duomo di Milano (Milan Cathedral)...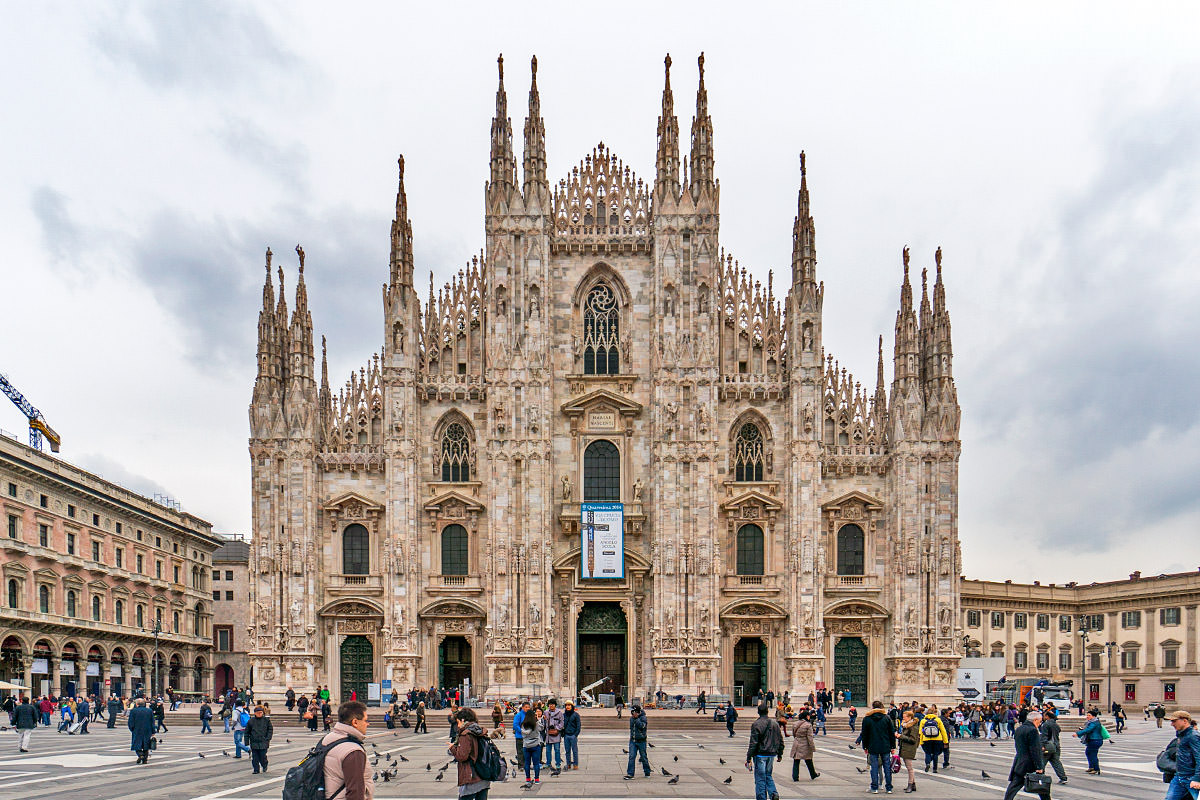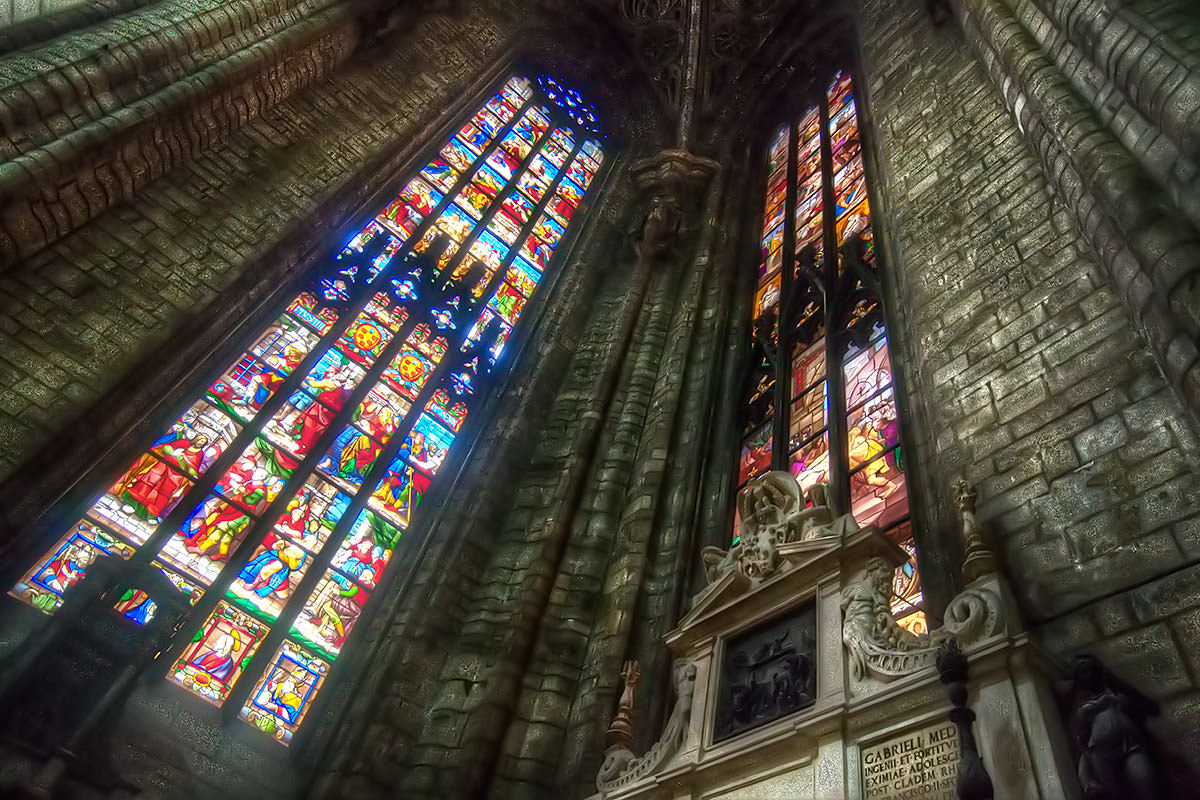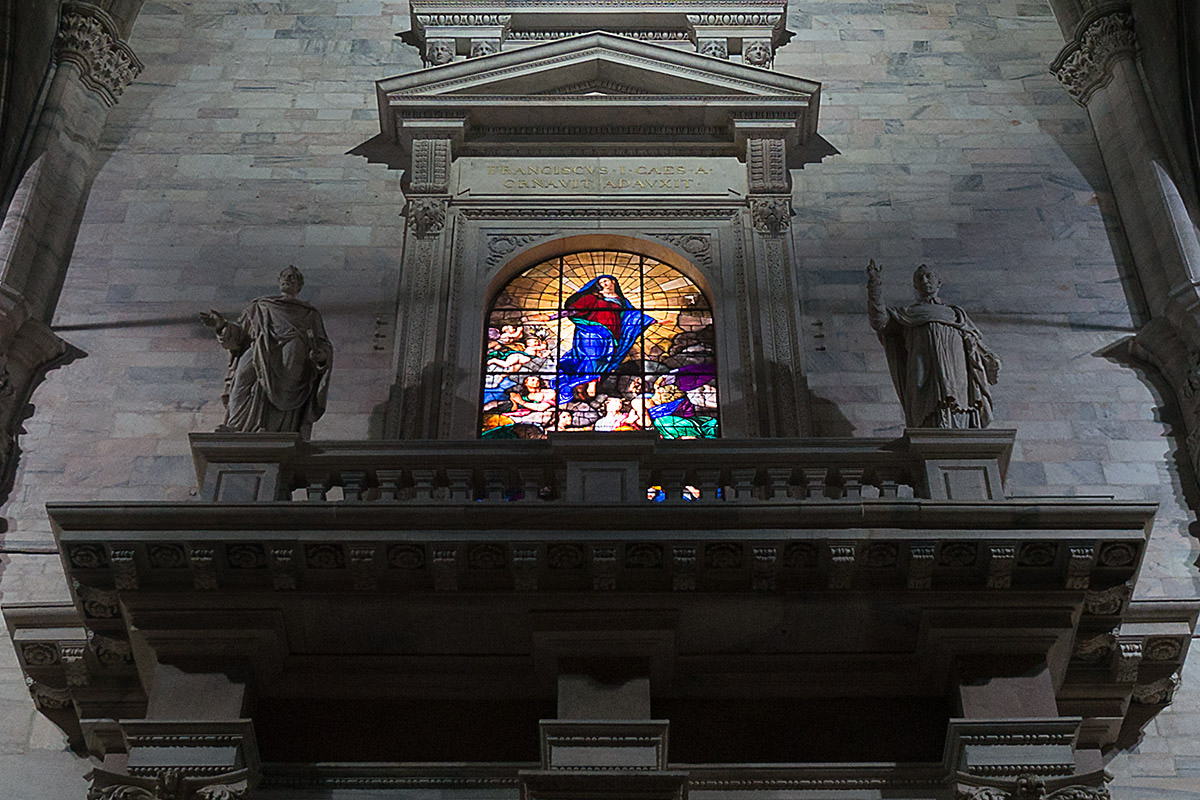 After the cathedral, I was going to visit a small church called Chiesa di Santa Maria presso San Satiro, but I walked right past it and ended up finding Tempio civico di San Sebastiano (The Temple of San Sebastiano), which is a rather unique and beautiful round church...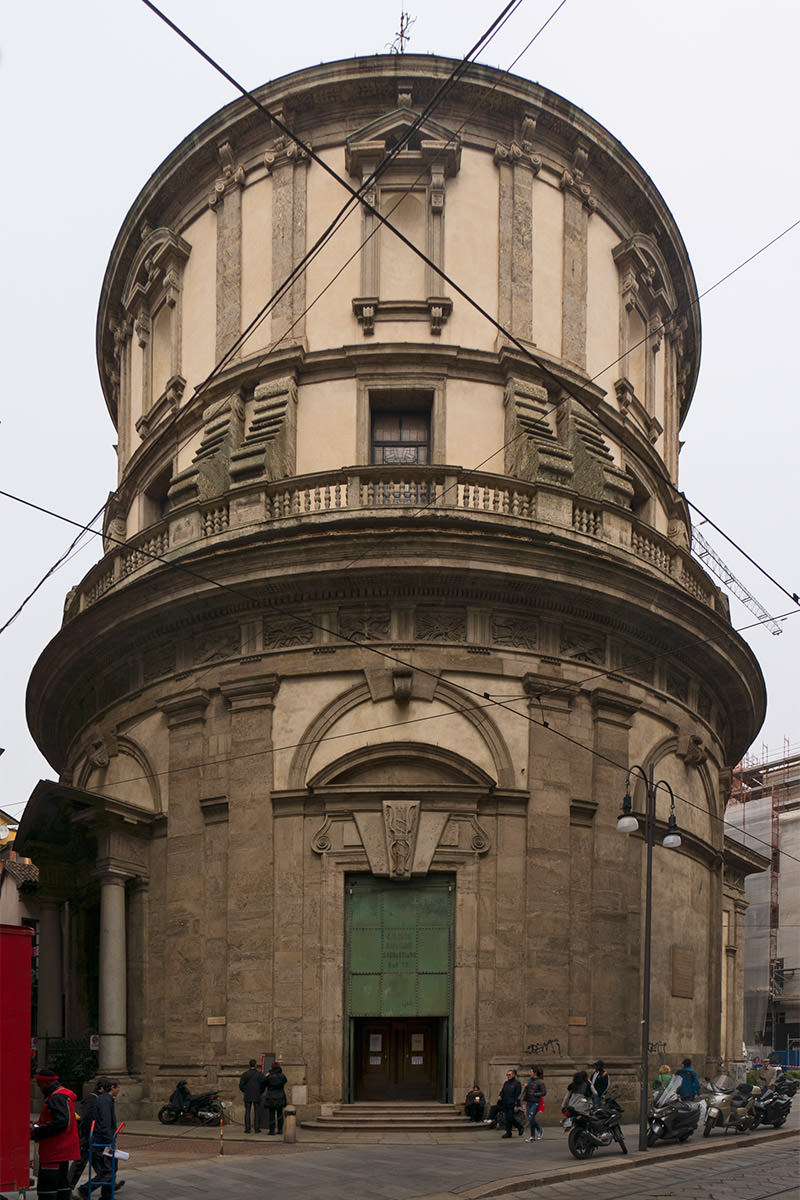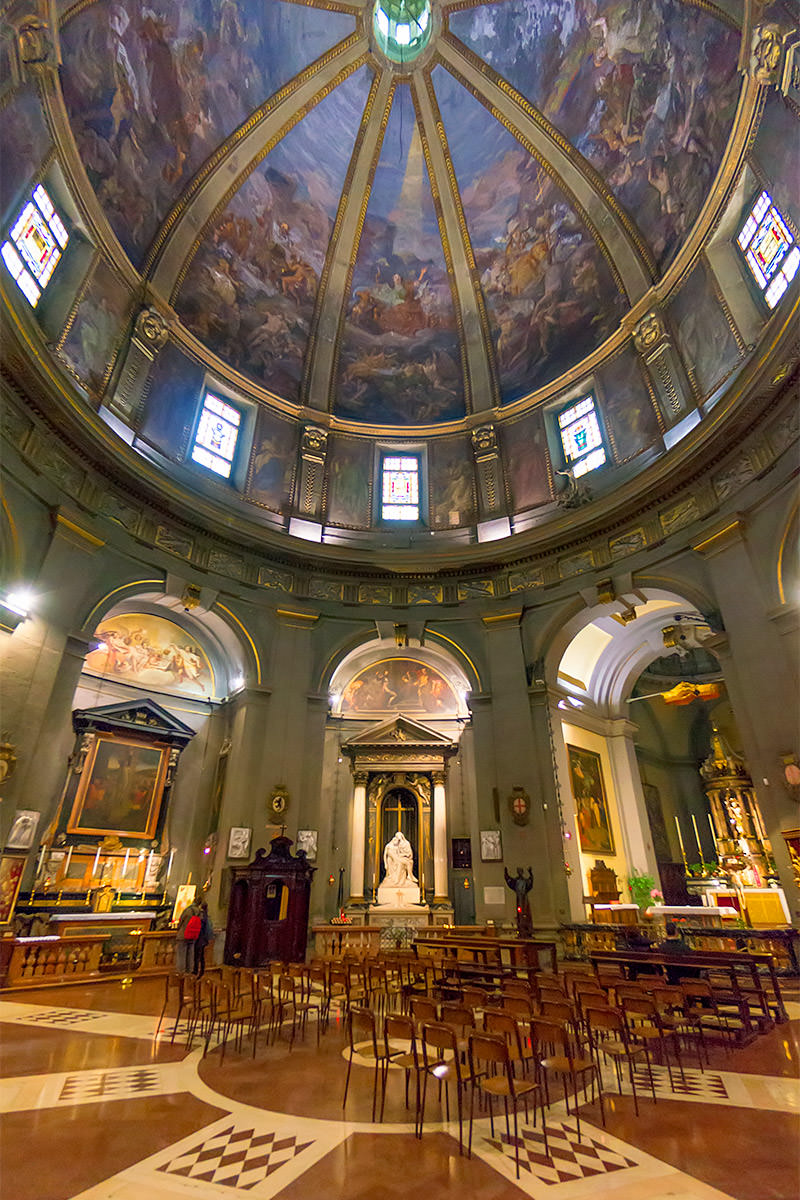 I did a quick back-track to Chiesa di Santa Maria presso San Satiro (no photos allowed) but couldn't spend a lot of time because I would be late for visiting Biblioteca Ambrosiana (Library of Ambrose), which is home to Leonardo da Vinci's Codex Atlanticus, a massive set of books containing anything and everything from the mind of one of my all-time inspirational heroes, Leonardo da Vinci. You enter through an art gallery that's connected to the library. Unfortunately, I didn't have a lot of time to browse the collection of art here, but it's a very nice collection...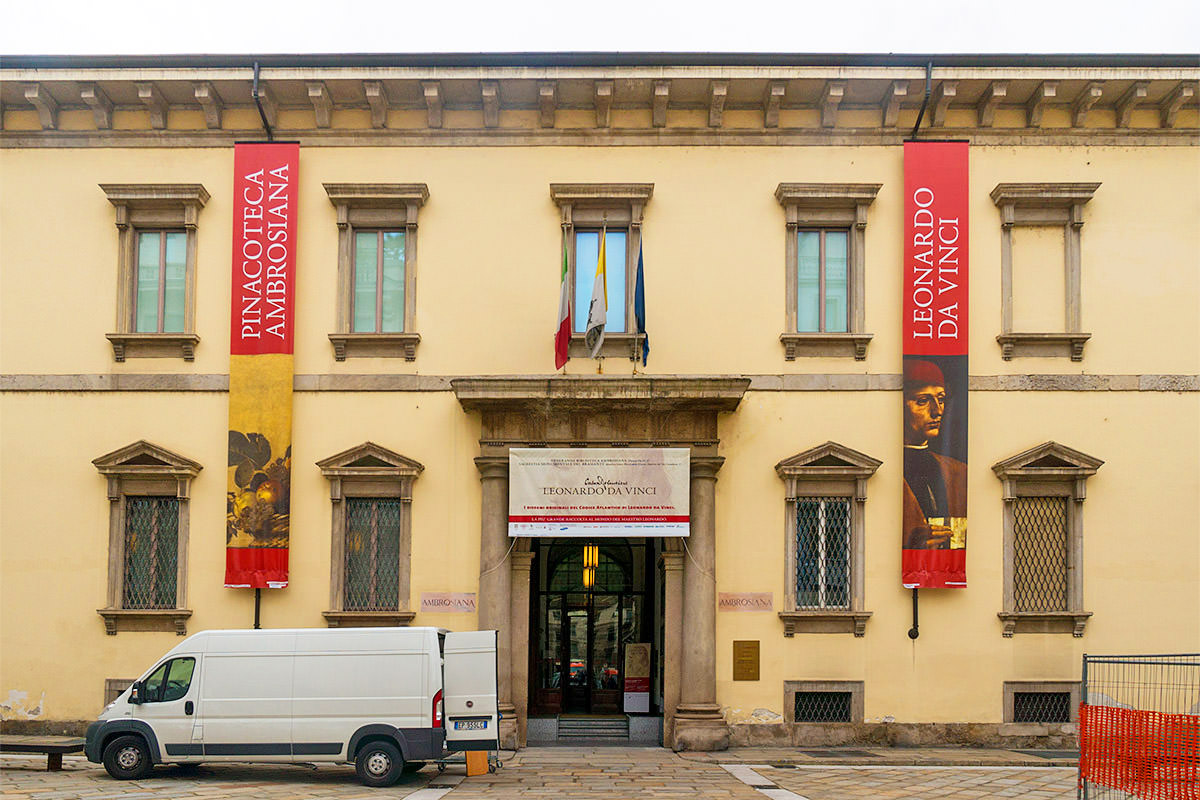 The Codex itself consists of over 1,100 pages, but only a fraction of those are viewable at any one time. Usually the rotating collection on display centers around a theme which, in my case, ended up being music. Included in the display I saw were pages with Leonardo's sketches for an automated drum machine, various instrument ideas, acoustic architecture studies, and much, much more. It was absolutely fascinating, and I could have spent hours pouring over those few pages available. No photos were allowed (of course) but I found a sample page on the internet to give an idea of what they look like...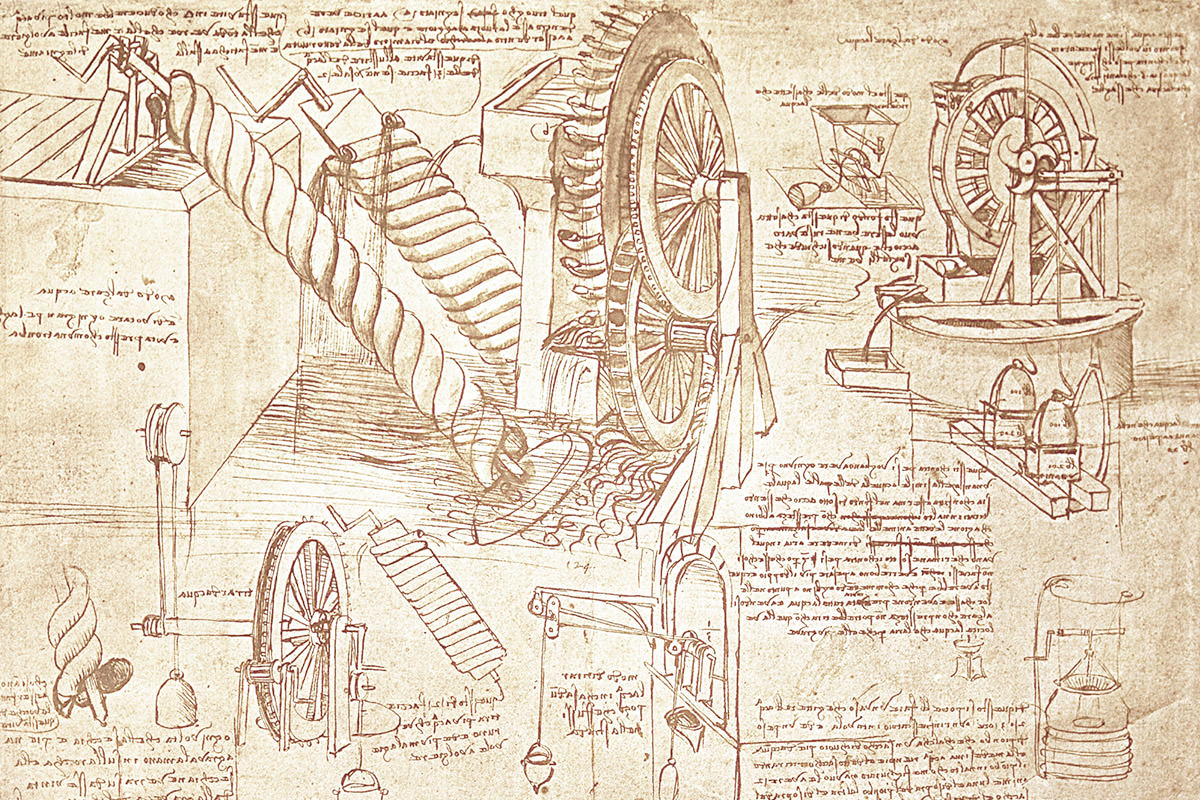 Fantastic stuff.
After a visit with my friend to exchange some pins, it was time to head to the Convent of Santa Maria delle Grazie, for what is arguably Milan's most famous attraction.
But first... a cookie break while I waited for my ticket reservation time...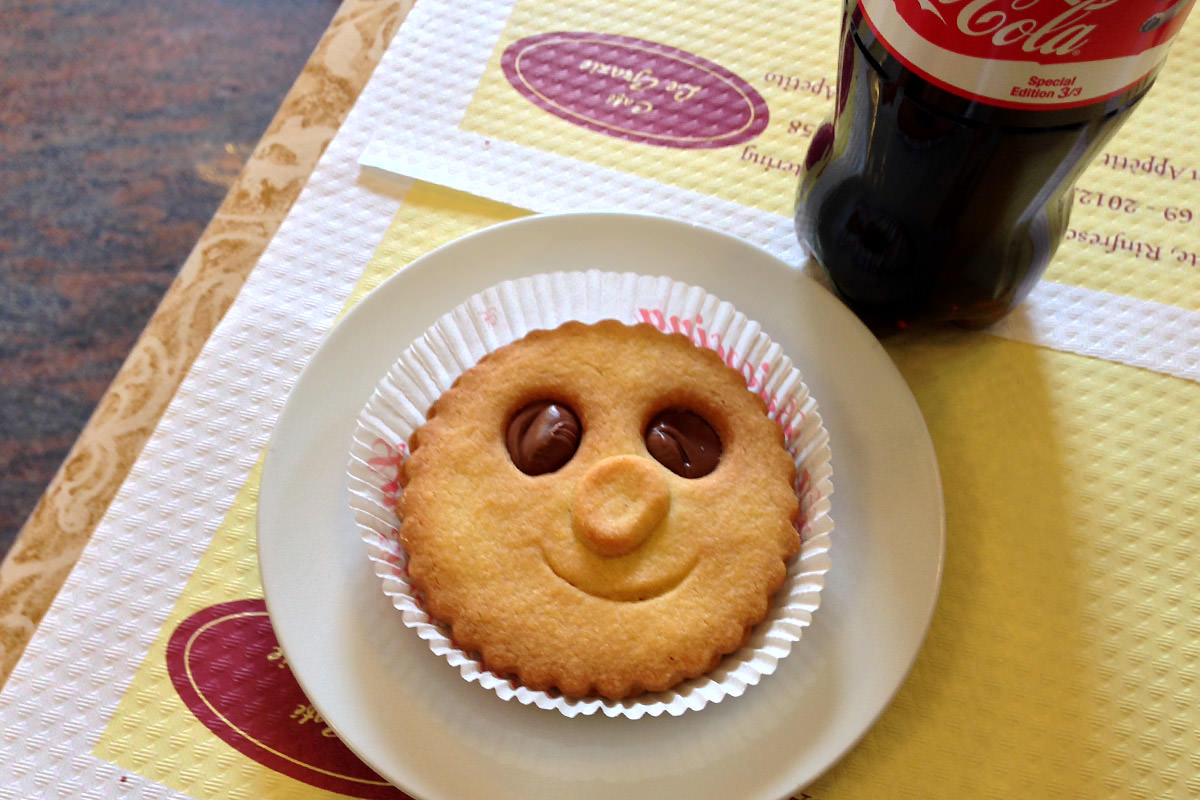 The Convent of Santa Maria delle Grazie is a rather unassuming building that's almost boring, when compared to the many other religious buildings in the city...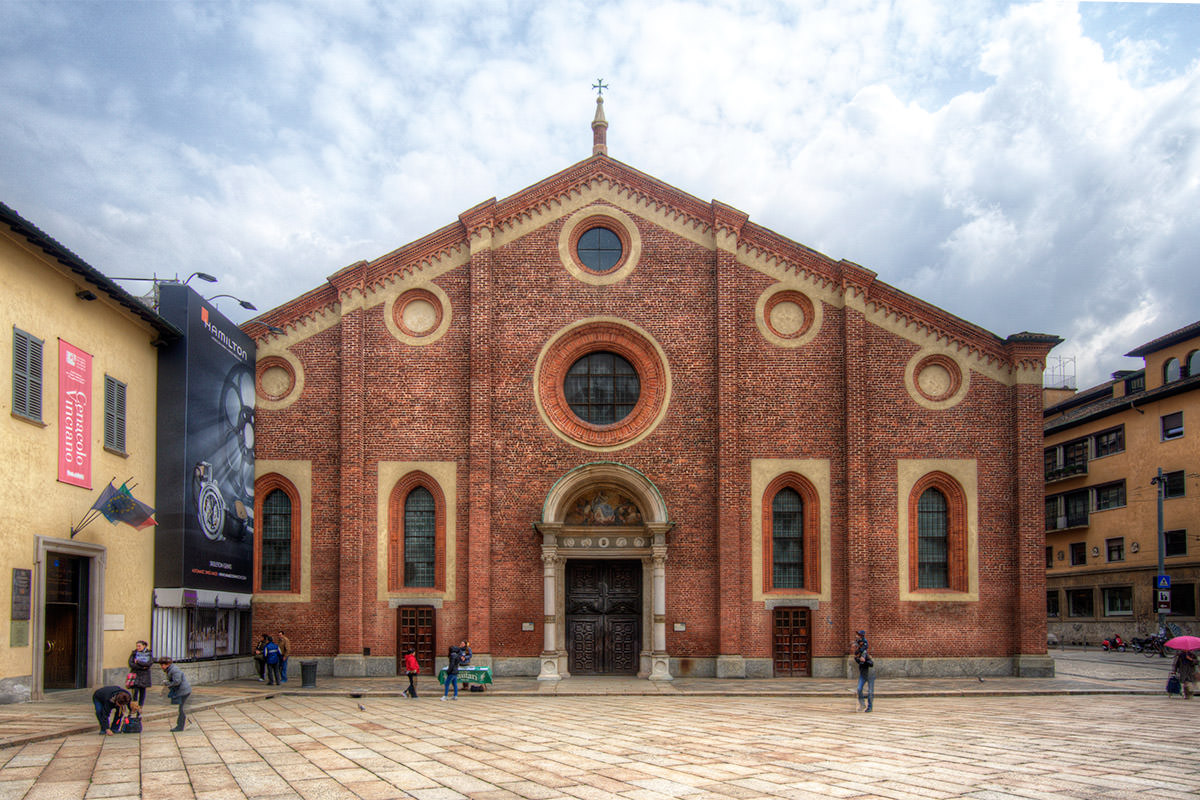 It's what's inside of it that makes it worth the effort of visiting, Leonardo da Vinci's The Last Supper...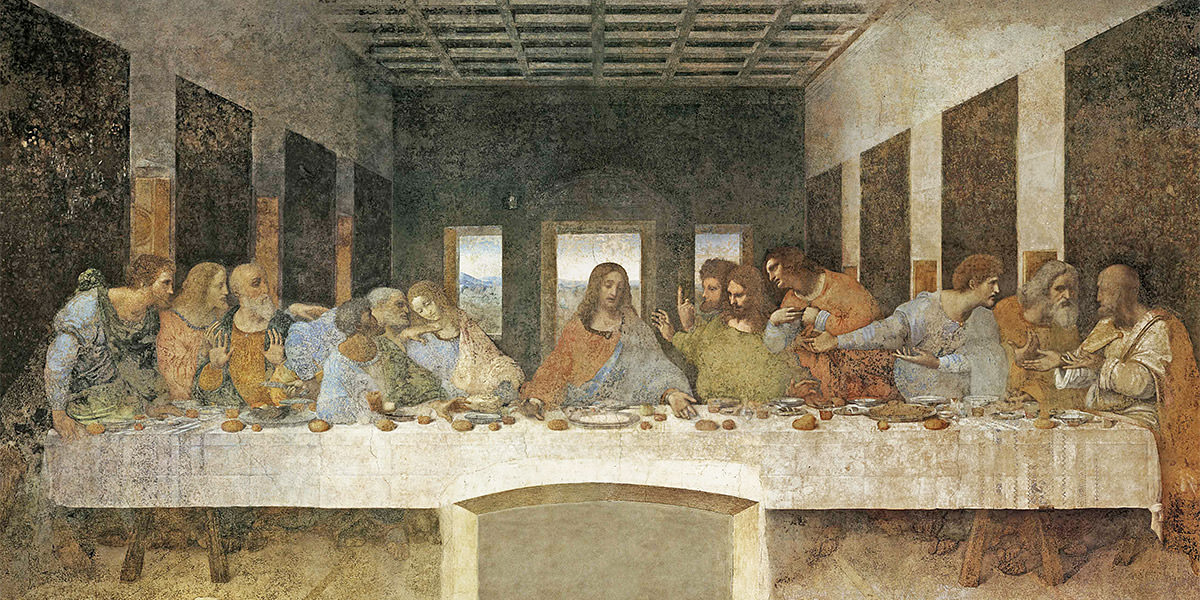 One of you bitches is going to betray me!
No photos were allowed, of course, this is just an image of an image I found on the internet. But it's not like any photo could do the work justice anyway. I had always thought that it was an interesting, but not terribly inspiring work, and didn't have much of a desire to see it. But that opinion was formed by looking at photos of it in a book.
And then I got to visit the painting in person, and now I know what all the fuss is about.
It is an awe-inspiring work of art. Both artistically and technically, it's mind-bogglingly beautiful. Definitely worth a visit. But, as with most exhibits of this importance in Italy (or most any other country), MAKE TICKET RESERVATIONS IN ADVANCE! Tickets are guaranteed to sell out, and if you just wander in hoping to see it, you're going to leave disappointed.
And here is where disaster occurred. I left myself one hour to get back to the train station to catch my ride to Florence. As always, I consulted Google Maps to get me there. The instructions were quite simple... take the Malpensa Airport Express Train two stops to Bovisa, then take the S2 train to Milano Porta Garibaldi railway station.
Easy, right?
So I ran to the train and hopped on just before the doors closed. I grab a seat just as the train leaves. And then I notice that the train didn't stop at its first stop. Much to my horror, the train didn't stop at the Bovisa stop either. We just kept on going...
Turns out Google has the train information wrong. This particular run of the Malpensa Airport Express IS FUCKING NON-STOP! And so I ended up having to ride all the way out to the airport (35 minutes), wait for the next train back to Milan (15 minutes), then ride all the way back (35 minutes). Needless to say, I missed my train. Which means I would also miss my train to Rome. Which meant I had just wasted one hour and 25 minutes plus $120 in non-refundable train fare.
THANKS, GOOGLE!
Oh well, I made it to the Hard Rock a bit late, but I did make it. And Florence has a great property that was made from an old movie theater building...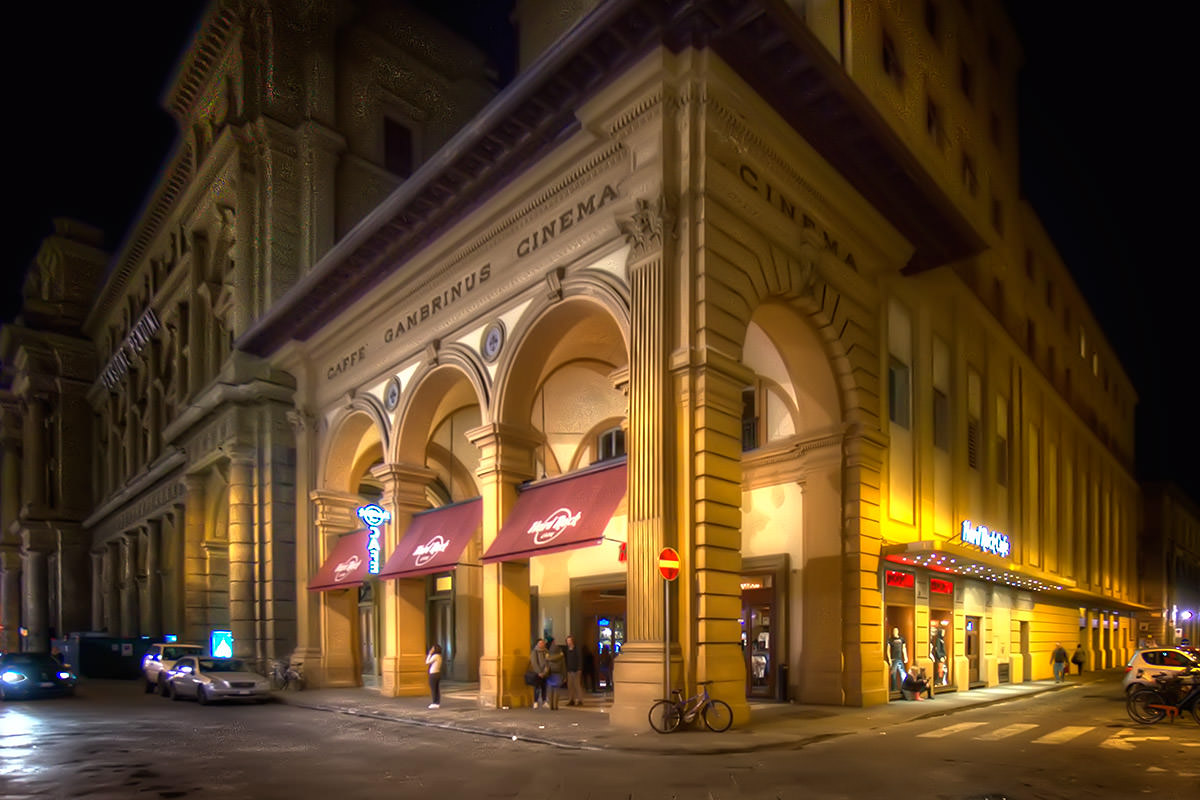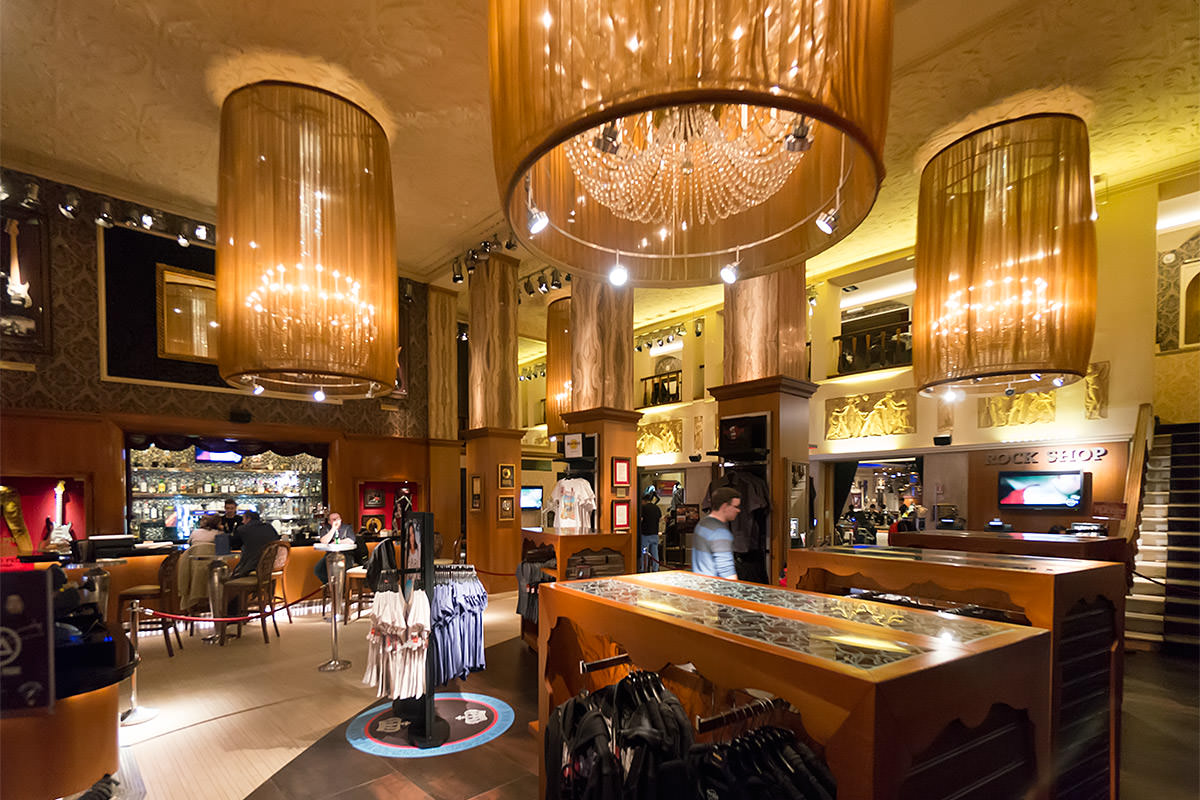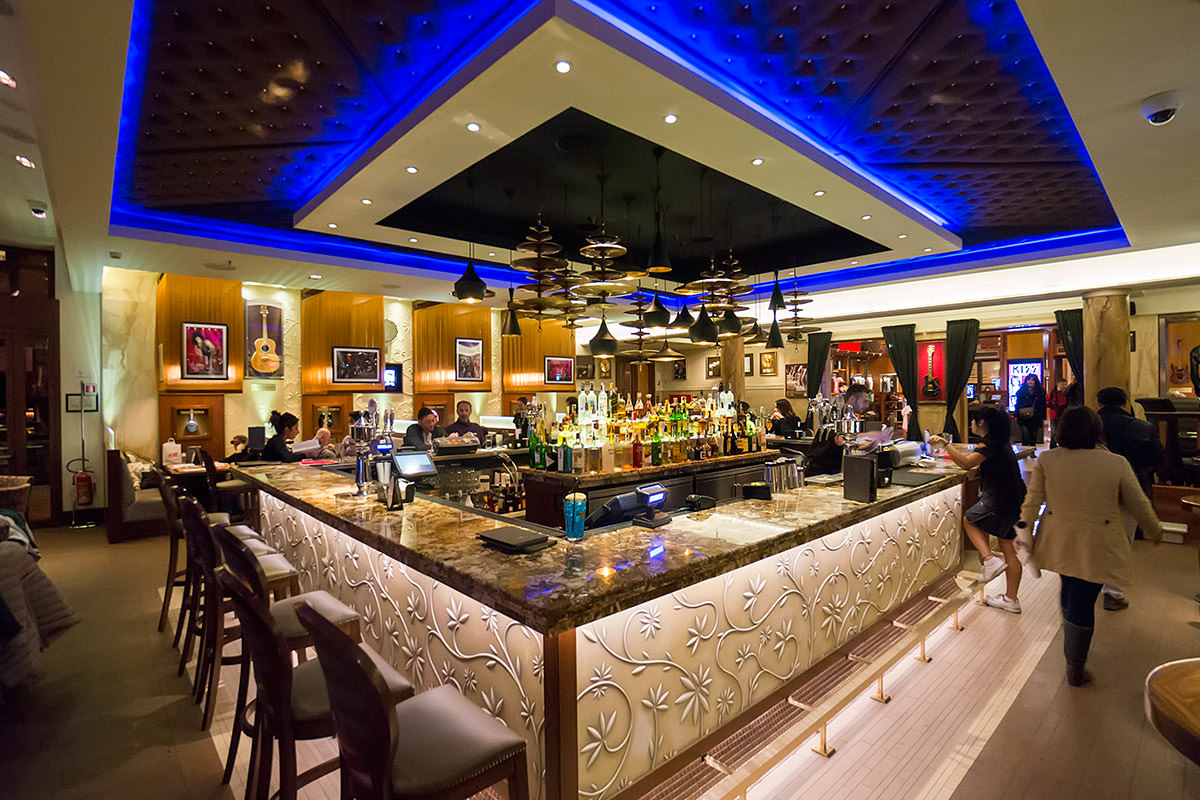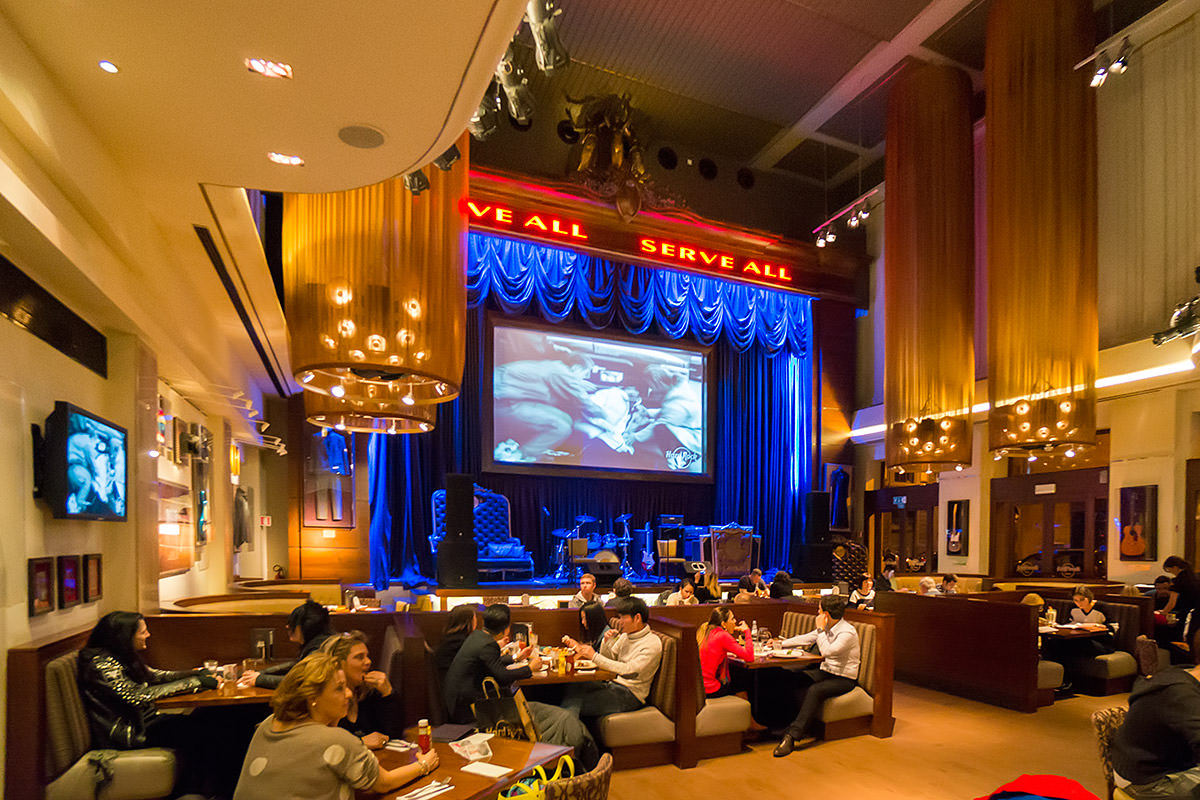 On my way back to the train station, I passed The Basilica di Santa Maria del Fiore (Basilica of Saint Mary of the Flower) or, as it is better known... Il Duomo di Firenze (Cathedral of Florence)...
Even more beautiful at night, I think.
Back in Rome, I went for a late dinner at Alfredo's, of course, because I just couldn't help myself. And... my short visit to Italy is done.