I don't understand people who don't find space exploration utterly fascinating.
The United Arab Emirates has a Mars probe (named Hope) that sent back one of the most amazing shots I've ever seen. It's of the moon Deimos above The Red Planet, and the image composition is so amazing that you'd think it was Photoshopped. Or CGI. Or a painting. Or anything except a photograph...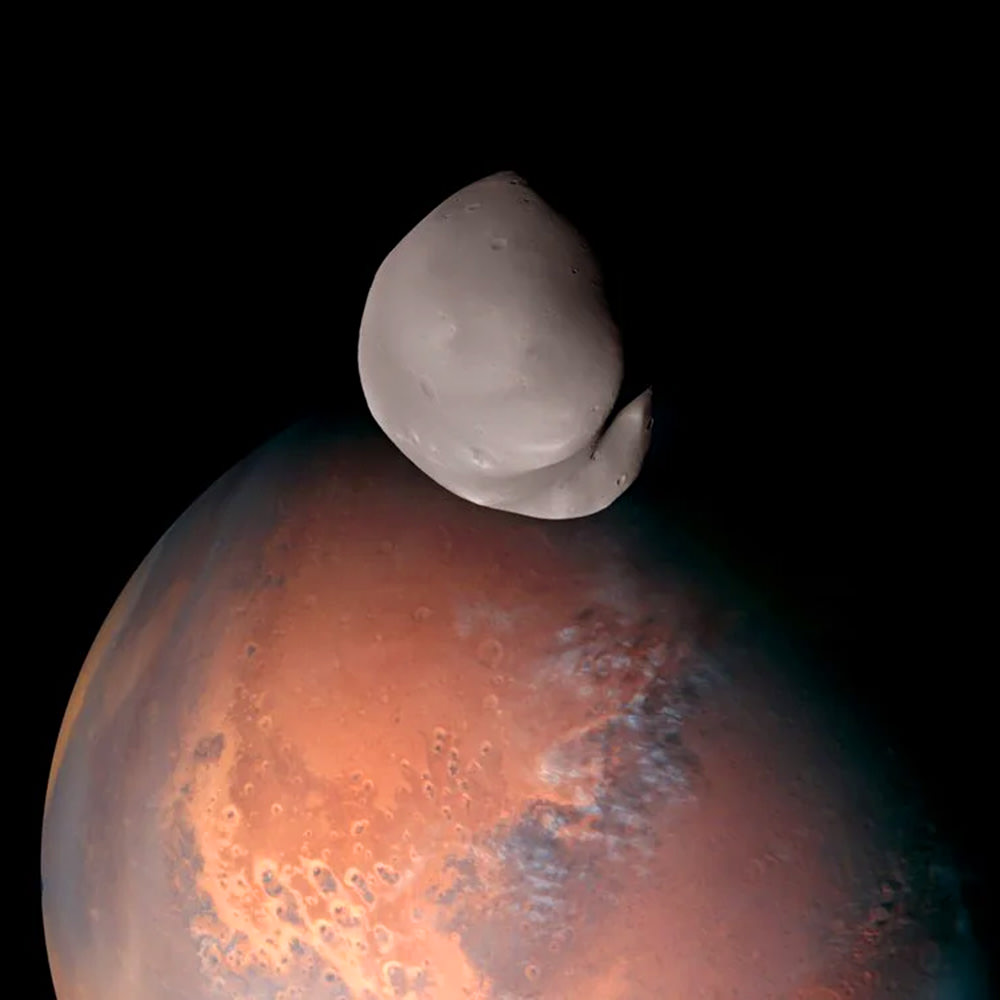 Photo from Emirates Mars Mission
The mission was originally set to end by now, but the UAE just extended it another year. The probe's wide orbit of the planet allows study of the planet and its moons in a way we haven't had before.
My fascination with Mars is directly attributed to the Edgar Rice Burroughs Barsoom novels...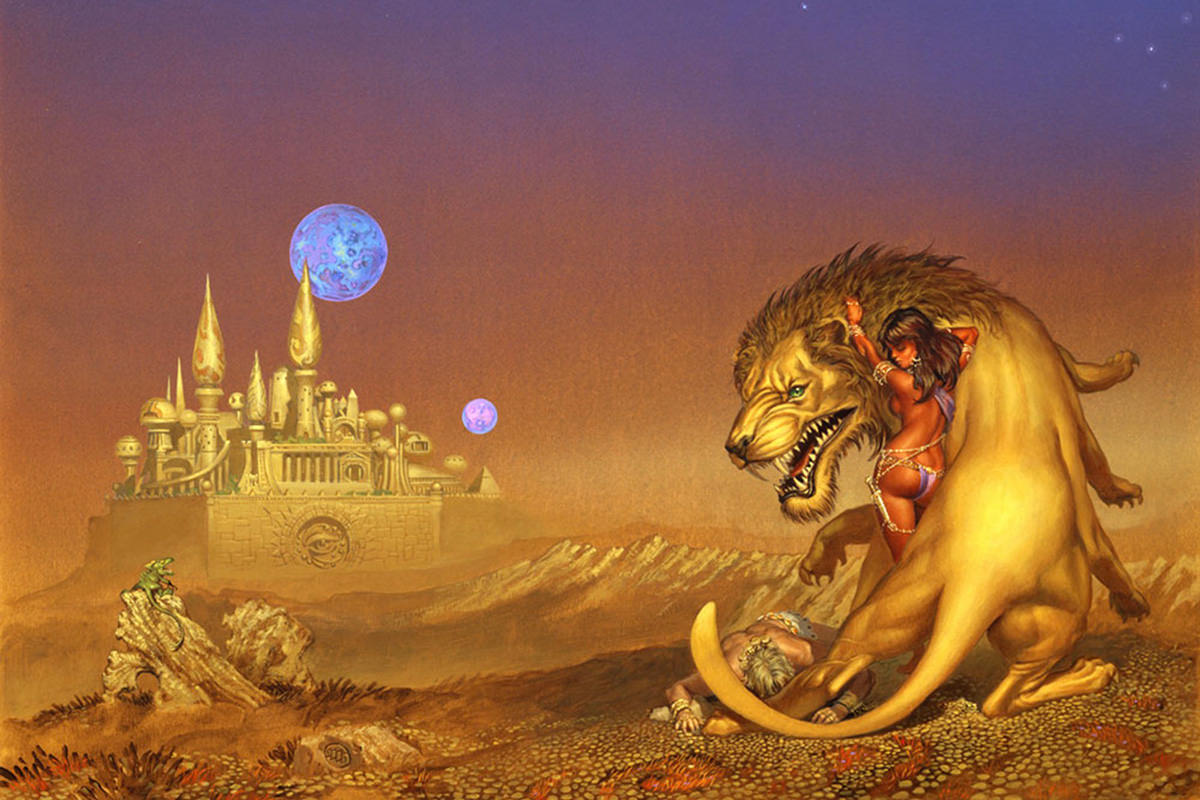 Incredible painting by Michael Whelan shown the Martian moons of Barsoom for Thuvia, Maid of Mars
Burroughs had a fascinating take on the moons Phoebus and Deimos, which Barsoomians (AKA "Martians") call Thuria and Cluros. Because the moons are very small... just 17 miles and 9 miles across, respectively)... people shrink when they approach them. John Carter visits Thuria in the book Swords of Mars only to find the surface area was similar to that of Mars, relative to his tiny size.
Phoebus and Deimos are notable not just because they are so small, but also because their orbits are really close to Mars. Phoebus is just 5,800 miles away... Deimos 14,500. Earth's moon, for comparison is 238,900 miles! But it gets worse. Phoebos's orbit is decaying 6 feet every hundred years. Which means it's likely to break apart (Mars gets a ring!) or crash into the planet in another 50 million years.
Thanks to NASA's Perseverance rover, we actually know what a solar eclipse looks like on Mars...
I could go on for pages writing about Mars and its moons. The exploration of our neighboring planet is a fascinating subject on which there are volumes of research, photos, speculation, and fiction available. It's a bottomless pit from which I'm happy to keep falling.