When Jake used to get sick or be upset, he hid from me. Him not showing up for a meal or running to meet me when I walked in the door is how I knew something was wrong. But now? Complete opposite. When he eats a bug and feels sick or is stressed about something, he will cling to me like glue. He's so clingy that I've come dangerously close to stepping on him.
Last night I have no idea what happened... probably ate a praying mantis for no reason at all or something equally disgusting... but he was on me. On the couch. Going upstairs. Brushing my teeth. Climbing into bed. And it's not like he's on the bed with me... he's squeezed up to me as close as he possibly can be.
At first, it's incredibly sweet that he thinks of me as comfort food when he's not doing well. But around midnight when I really should be going to bed, it's not quite so sweet. I'm scared that if I fall asleep I might roll over on him and crush him, so I continued to work for another hour. Around 1:00am, I was so tired that I couldn't focus on work and started playing on the internet
The first thing I did was find a TikTok where a guy was talking about crAIyon, a site that draws whatever you can think of. And what was the first thing that came to mind? Taylor Swift eating corn on the cob!
Have you ever seen anything so terrifying? Well hold on to your hats, because next up was Ryan Reynolds on a boat wearing a bear hat!
Then came A bear at the movies eating popcorn in a newspaper hat!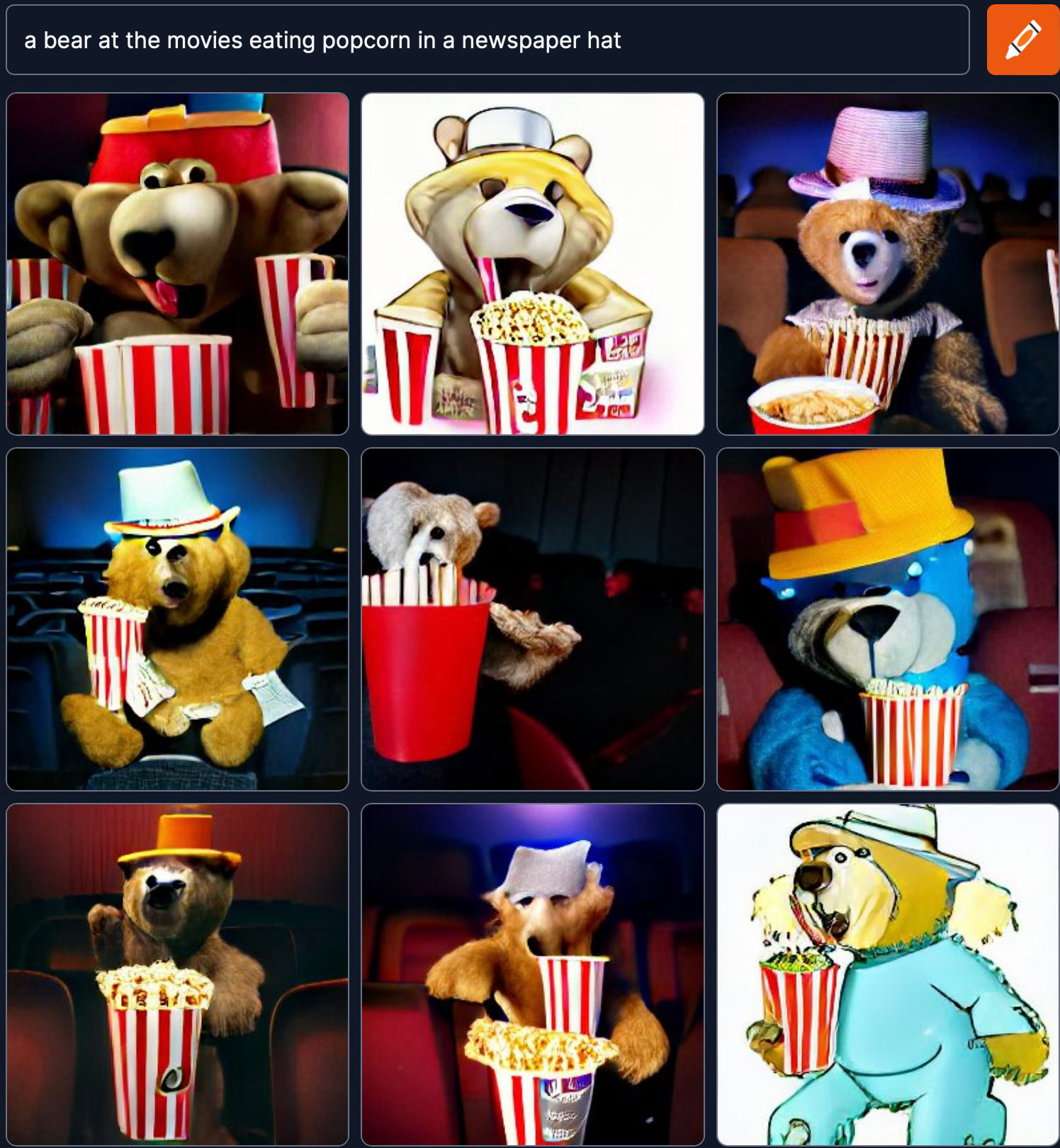 And A cat in a birthday hat eating cake!
Once I got to the nightmare that was Ernest Borgnine Wearing a Dress and Sitting on a Toilet I knew that I had to stop.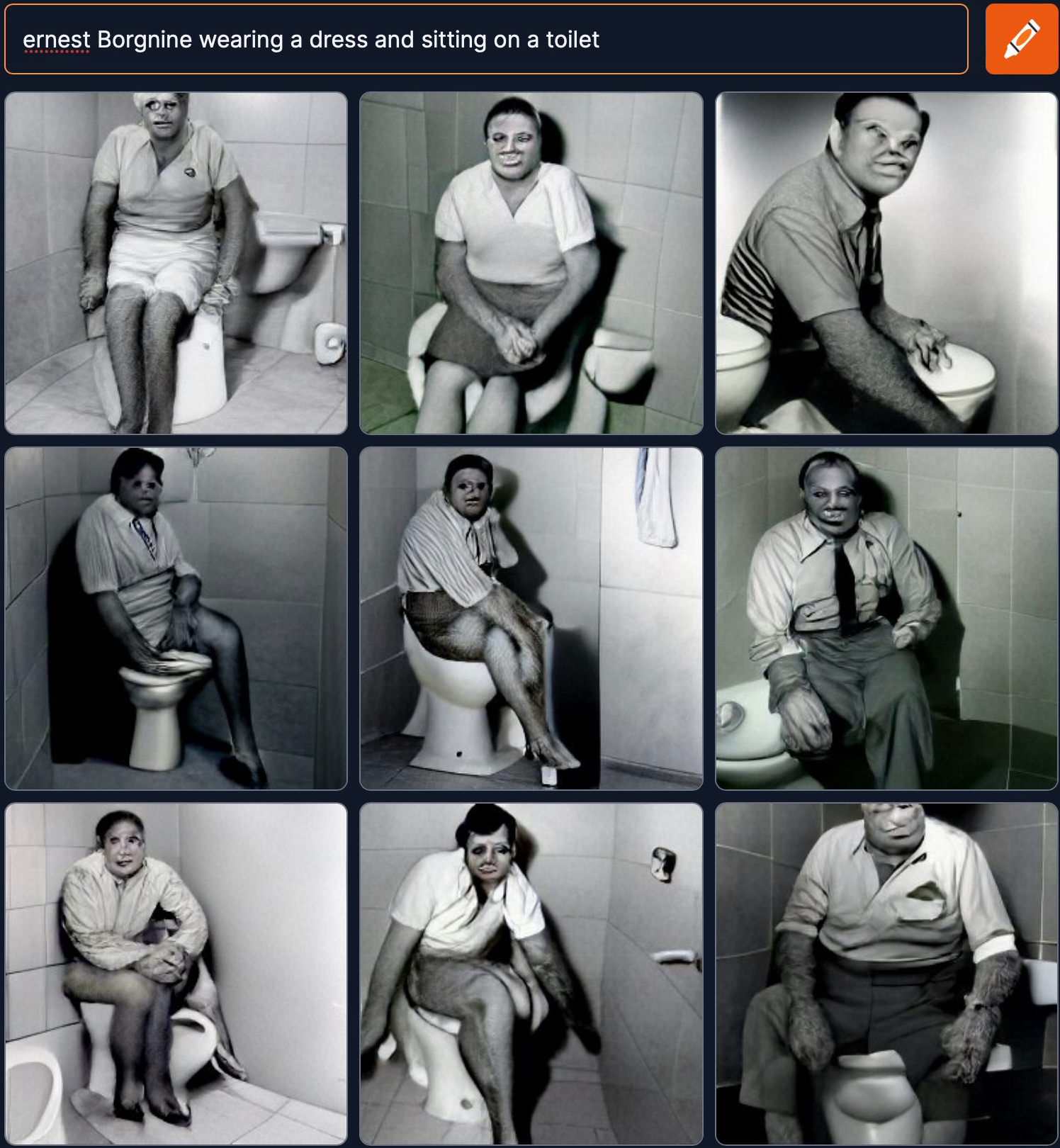 AND, NO, I DON'T KNOW HOW MY BRAIN COMES UP WITH THIS STUFF!
After that I came across a TikTok which lead me to a YouTube series by comedian/actor Kyle Prue called Rabbit. For such a shallow premise, it gets shockingly deep. By the time I got to the third episode I was completely obsessed and had to finish off all five (even though Jake had already climbed to the end of the bed). If you want a time-waster that has some serious thought behind it, this is a trailer for the series...
Now, right off the bat I should inform you that when he hits the woman with the hammer, it's not what you think. This is smarter than that. And I'm telling you... if this was a television series, I would totally watch it.
And now it's running close to 2:00am so I really, really need to try and get some sleep. It's now Friday so I guess this counts as my Friday post? I sure hope so.