Remember yesterday when I was talking about trying so hard not to hate because I know where it leads? I've failed for two days in a row now.
Before I get to that, I need to pop some keywords up so Google can index this and perhaps help people who went through what I went through...
HavaHart Live Animal Cage Trap Failure — HavaHart Trap Door Won't Stay Closed — HavaHart Handle Falls Off — HavaHart Trap Model #1079 — HavaHart Trap Defective — HavaHart Victor Trap Manufacturing Defect — HavaHart Trap Won't Work
Last night I had to work a few extra hours so that I could make up the time I lost arguing with shitty AT&T over money they wanted to charge me on a closed account. As I was leaving the office, I thought I saw a kitten running in the parking spaces across the street.
Fast forward to this morning and I was outside social-distanced from my uncle so I could give him some papers my mom had left for him... and I saw the kitten again. My uncle also saw it, so this time I knew it wasn't my imagination.
Well, obviously I'm not going to let a scared, hungry kitten suffer on my watch, so I immediately ran home to get my cat carrier and some food. Sure enough... the little guy (or gal) came running out to scarf it down...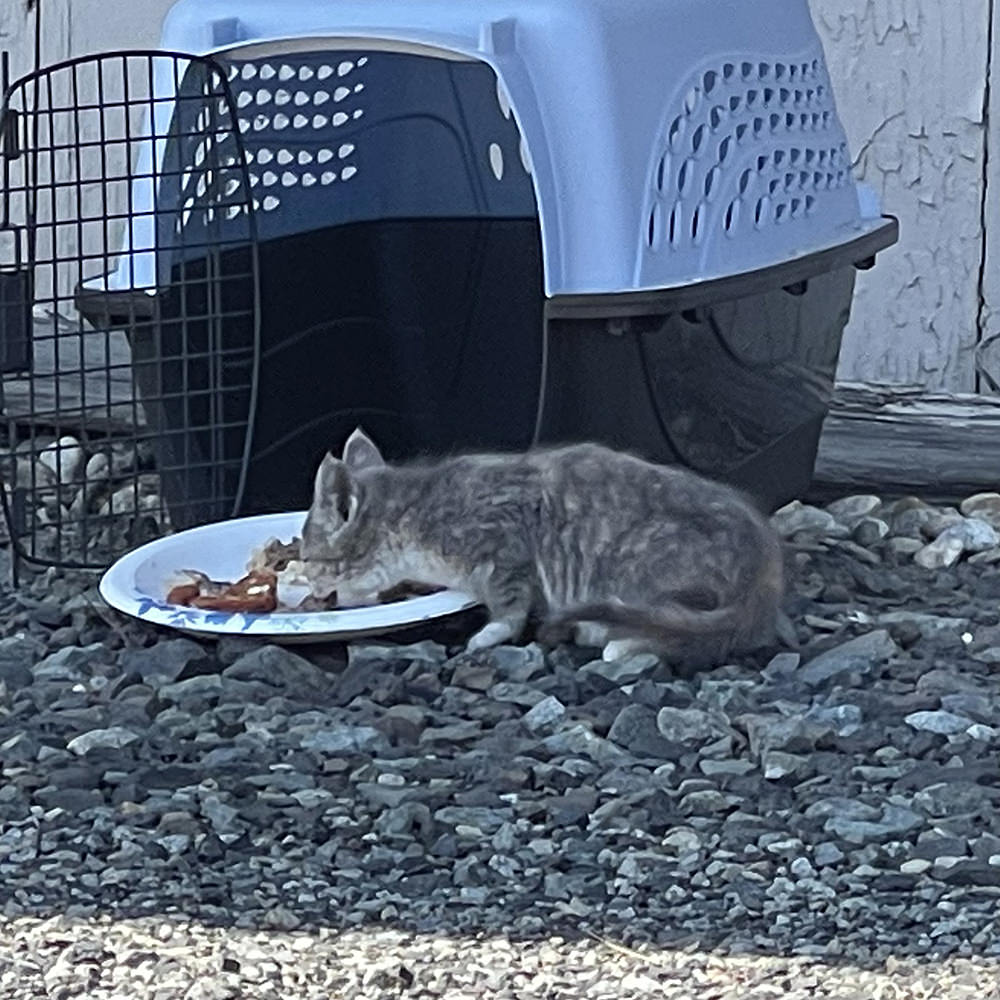 He looked like there might be something wrong with one of his eyes, and he doesn't look 100% well. Which may just be the trauma of being out on the streets trying to survive, but I won't know until I manage to grab him. Except he's so skittish that I couldn't get near him...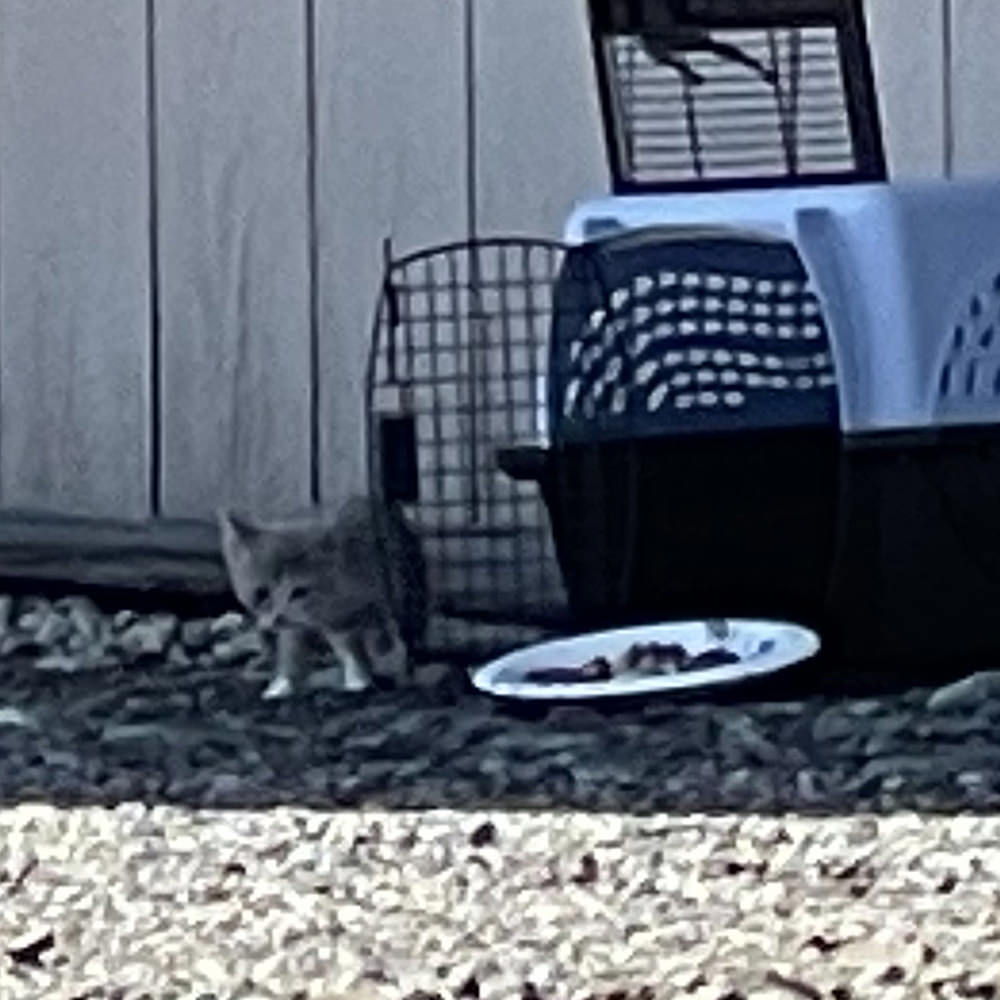 And so I called local veterinarian offices to see if they had a trap I could borrow. They did not. So I called the Humane Society because surely they have one... left a voicemail, but never heard back. Eventually I went to Home Depot where they had them in stock...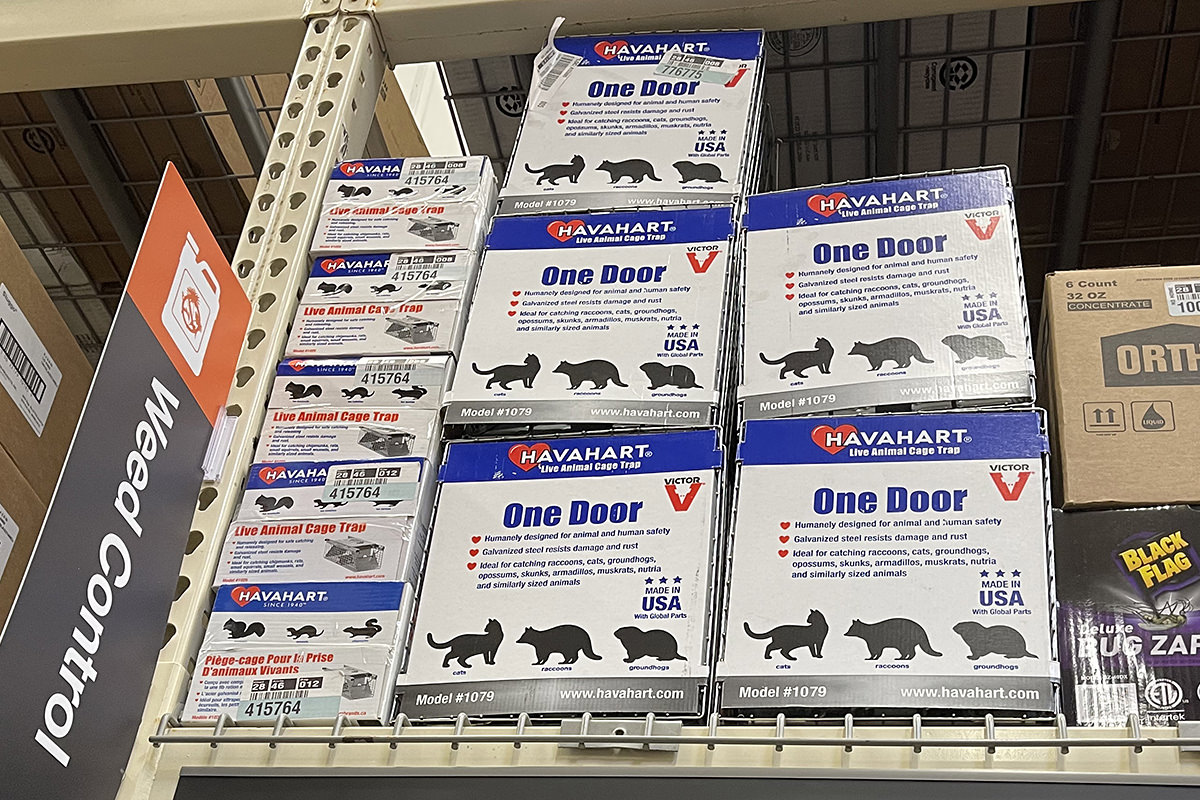 When I got back to the office, I unpacked the trap and followed the instructions to open it. Immediately the "handle" springs off and slashes a nice gash in one of my hand while the trap falls on my other hand to cut it as well...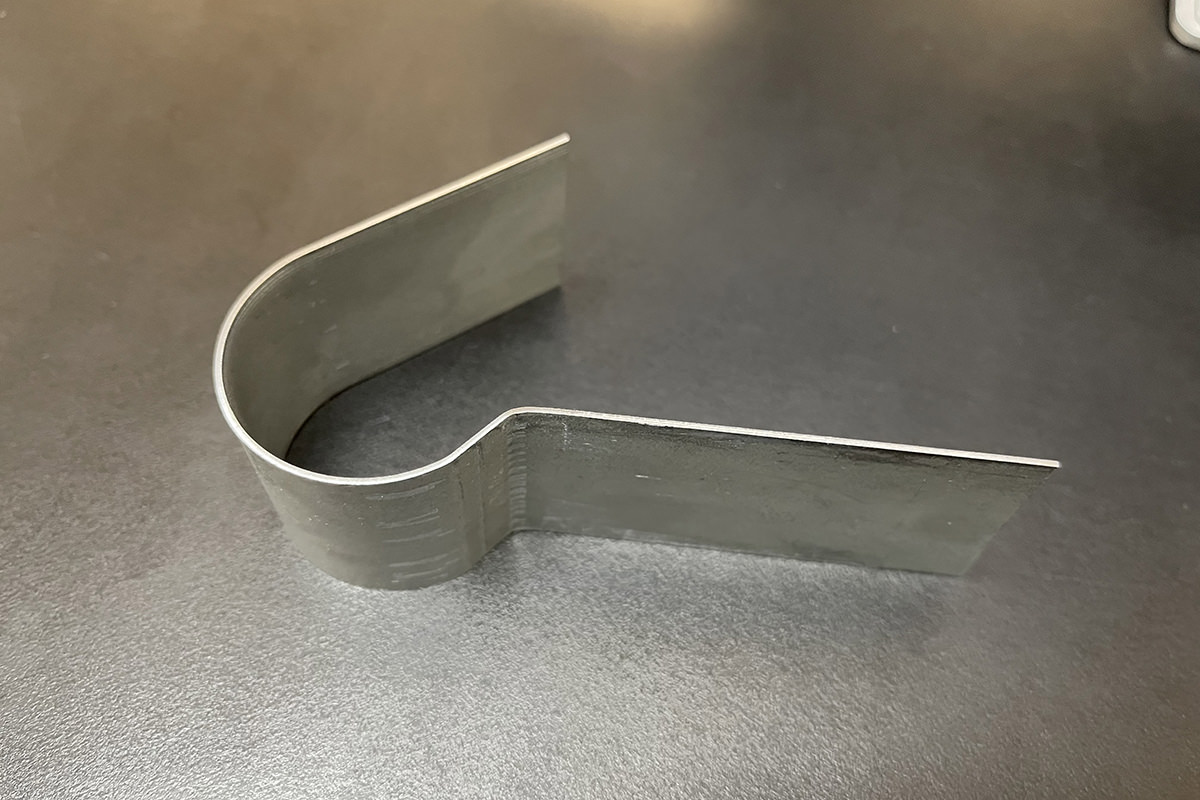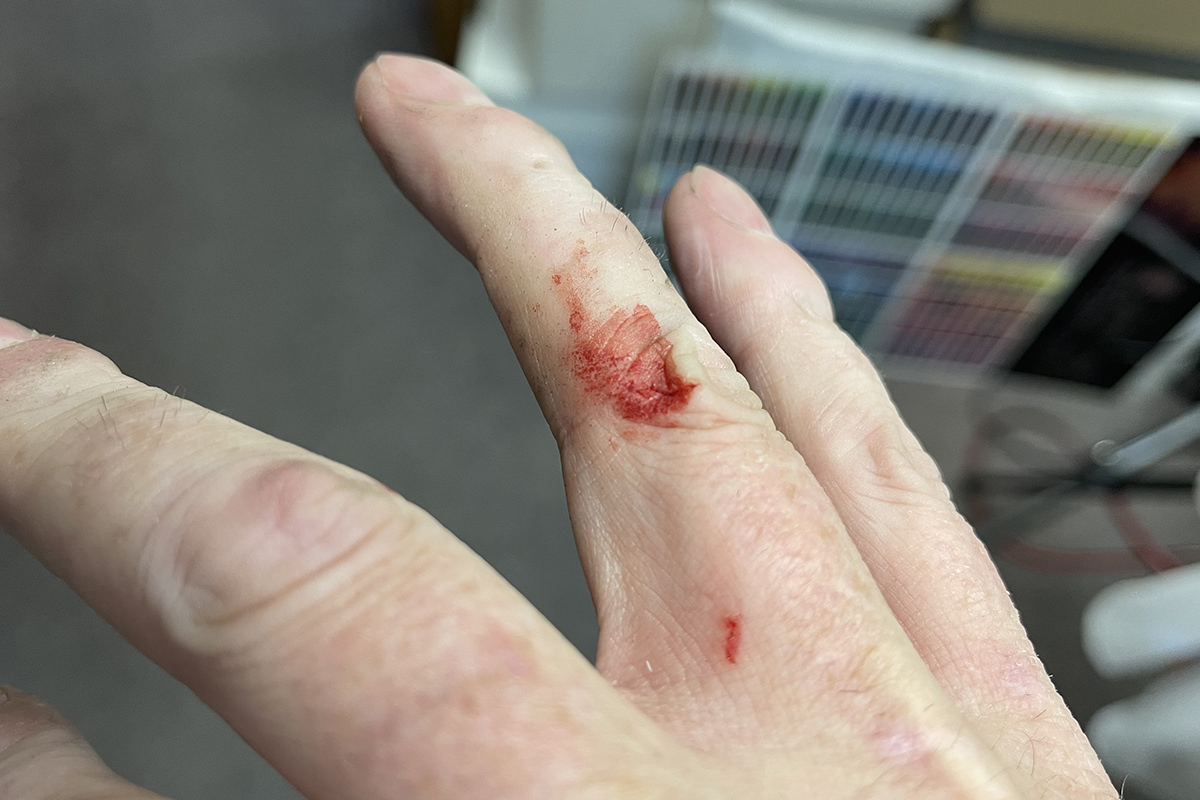 Ouch. But whatever. I have a cat to catch. Train tracks run right next to where he's been hiding, and I am mortified that he might be run over. So I don't need a handle on the door. I set it up with stinky cat food, then covered it like what was suggested by a local cat rescue to make it seem more "safe" to the kitten...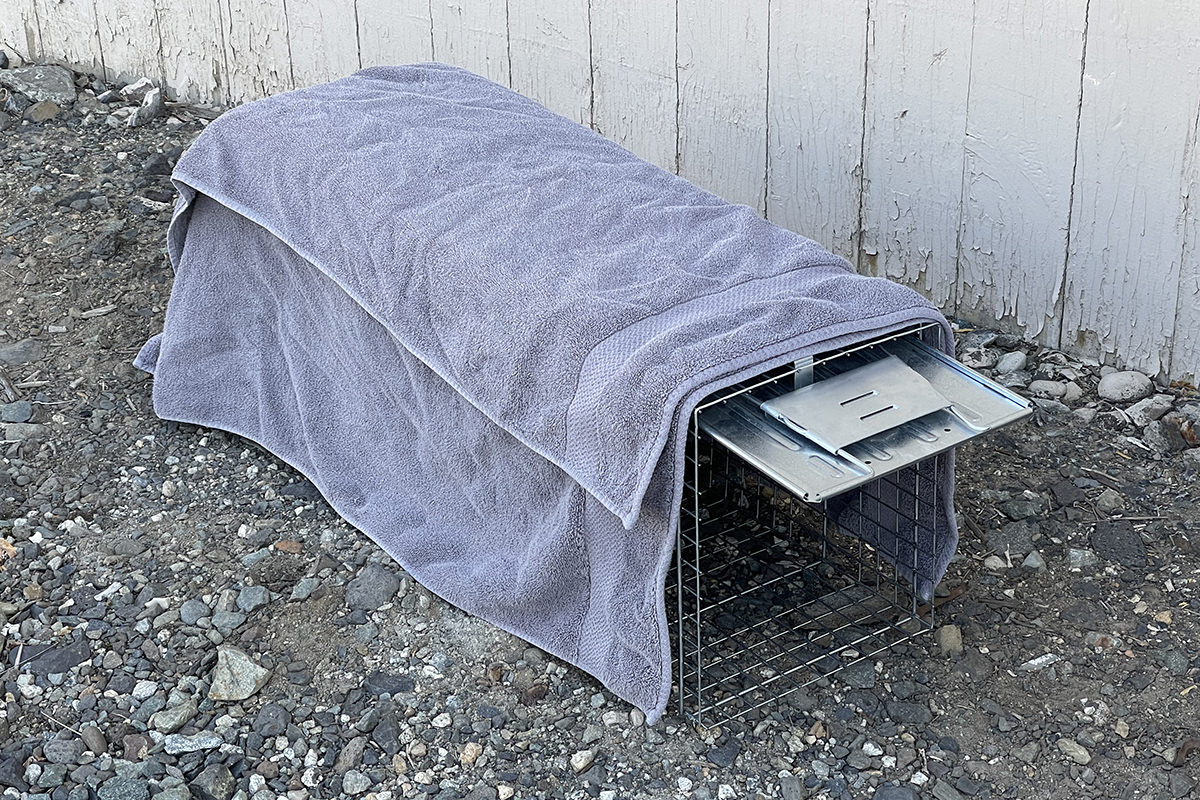 I checked the trap every hour. On the third hour the door had sprung and I was ecstatic that I had got kitty so easily. But when I ran across the street to collect him, there was no cat inside. Thinking that maybe a gust of wind set it off, I reset it to try again. But the cat was wary of it...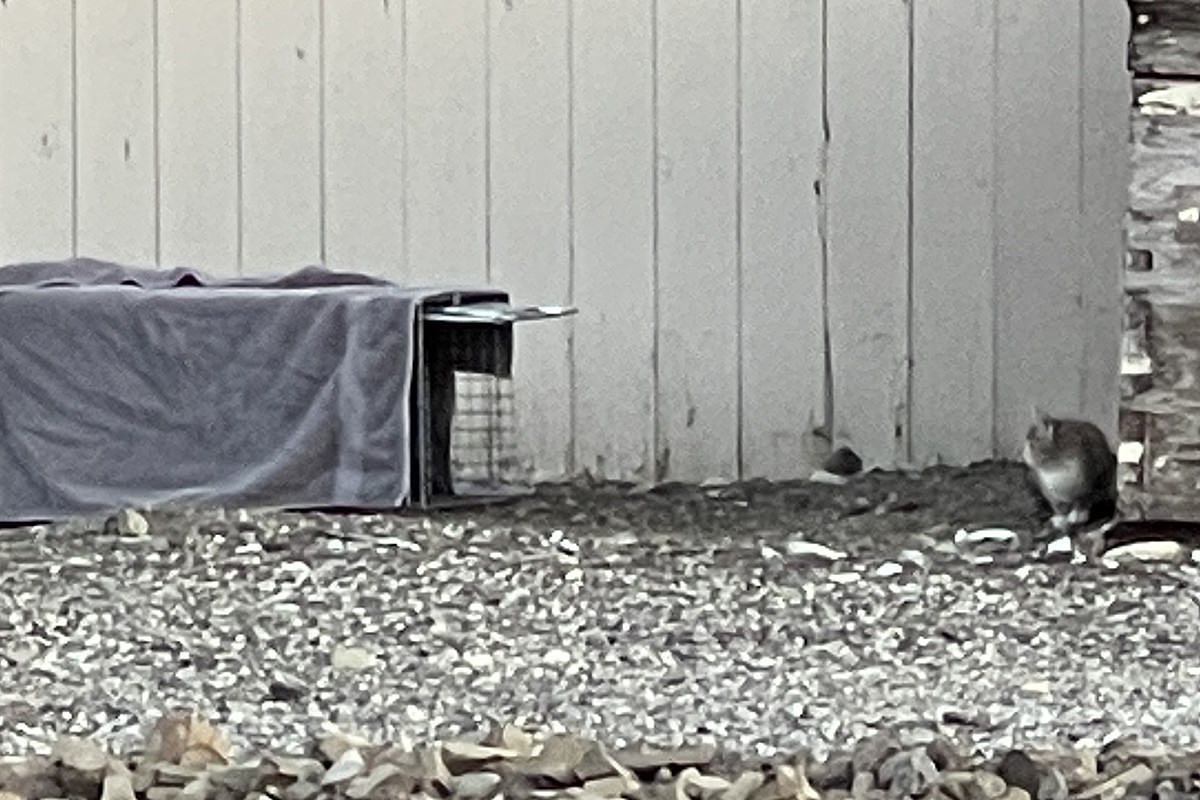 I worked until 10:00pm when it got too dark to see the trap. So I went home and started taking naps between my hourly trap checks. FINALLY at 2:00am my headlights revealed that the trap had sprung. But, once again, not kitten inside. What the hell?
So naturally I went to the internet to see what I was doing wrong. LO AND BEHOLD, WHAT I THOUGHT WAS A "HANDLE" WAS, IN FACT, A CRITICAL CLIP NEEDED TO KEEP THE DOOR CLOSED! There were videos on YouTube about it from FIVE YEARS AGO and everything...
The kitten had actually been trapped twice, but managed to squeeze out from under the trap door.
I was absolutely enraged.
This company, HavaHart, who never responded to a guy telling them that their product is defective... has ibviously known about this problem FOR OVER FIVE YEARS. Probably longer. How shitty is that? The only way I found out that the "handle" was not actually a handle was because one of the comments on that video explained it. With not a small amount of effort and a pair of wide-grip pliers, I managed to get the trap door clip installed in the slots that hold it...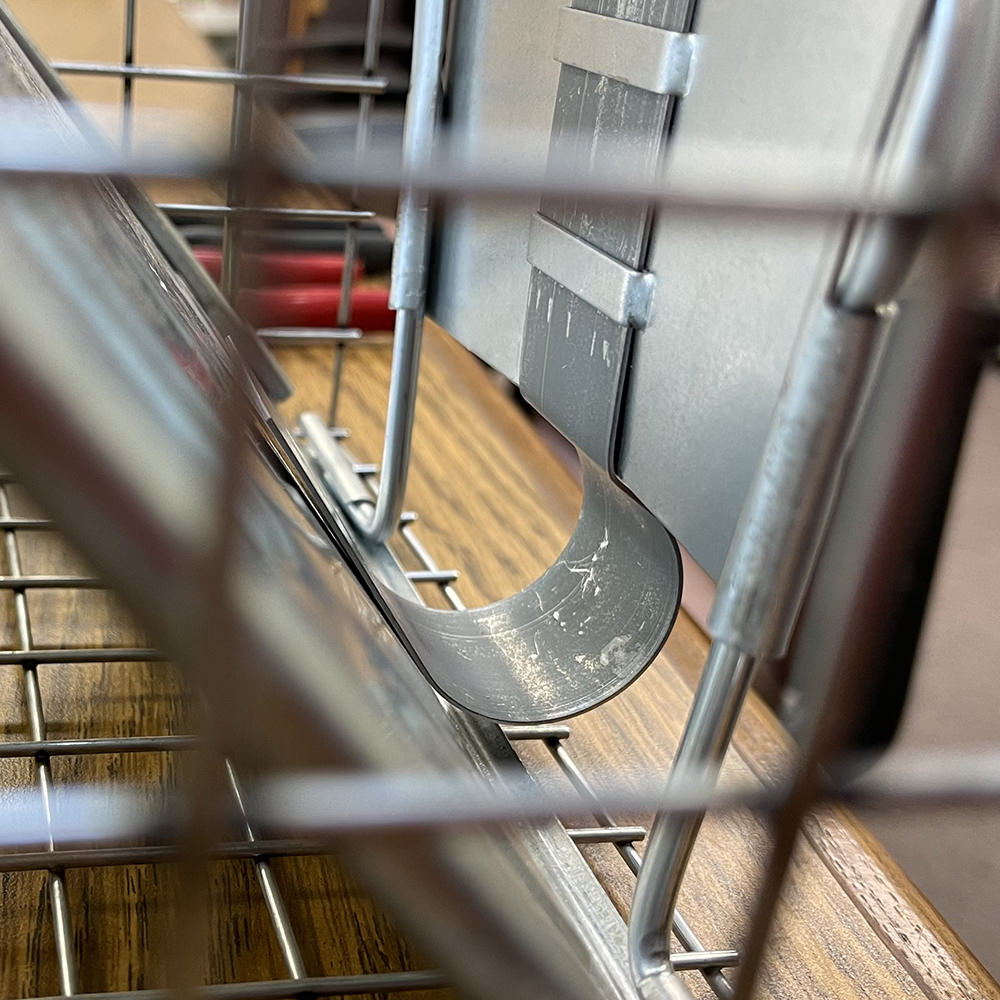 This is so shitty that I can't even express how angry I am. The kitten is probably so frightened about being trapped twice that they may never go back in now that I've repaired it. My God... all it would take is a simple rivet... or a punch-fasten... or a frickin' dimple... to make it so that this clip... WHICH ALSO ACTS AS A HANDLE PER THE INSTRUCTIONS ON THE BOX... won't come flying out and hurting people when you pull on it to open the door. It would also make their product work as advertised. Rage. Rage. Rage...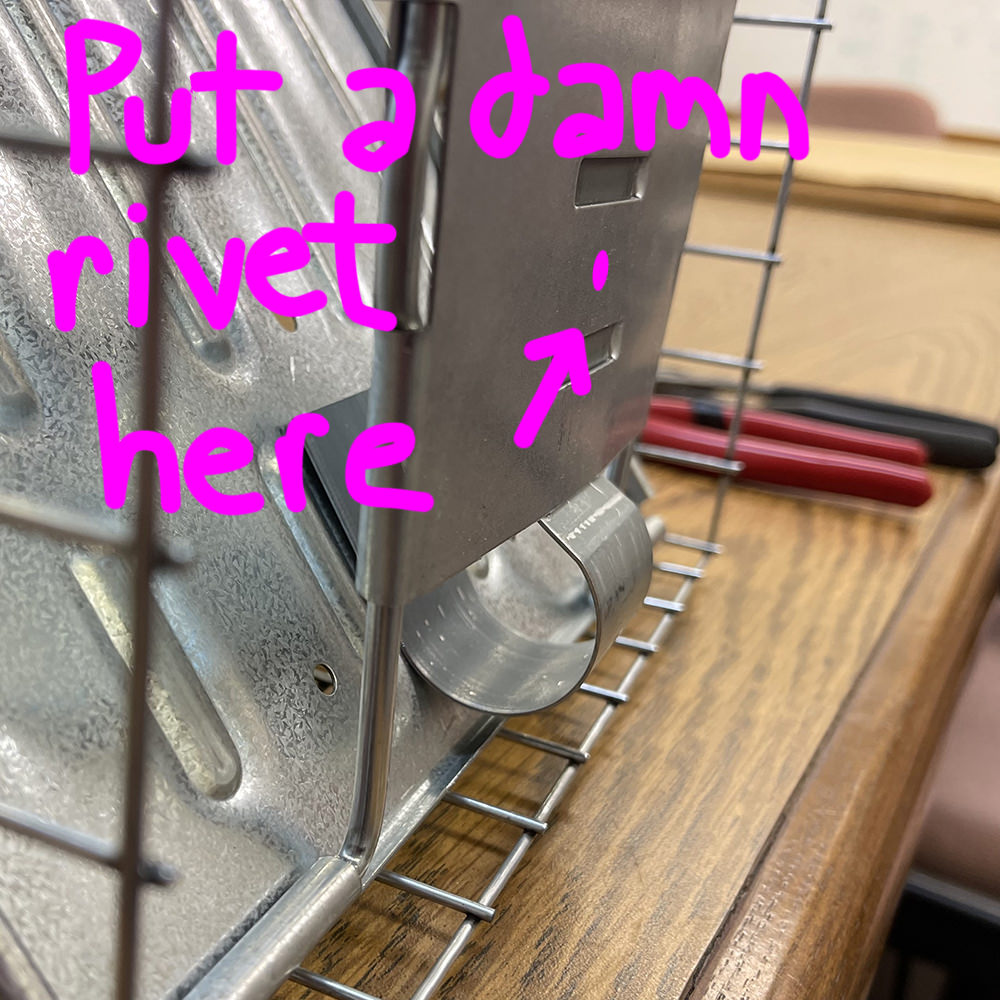 I continued to drive back to the office every hour, but the scared, hungry, possibly sick kitten never went back in the trap. And I don't blame them. I can only hope that they get hungry enough that they'll try to eat from the trap one more time so I can rush him to the vet and make sure he's okay. I'll still be checking every hour... even though I'm exhausted from lack of sleep worrying about a scared kitten getting run over by a train.
I don't really want a third cat, but I may not have much choice in the matter. I'm not going to abandon the poor thing. Which I've decided to name "Loki" whether it's a boy or a girl. Because Loki in the Marvel Studios movies is famous for being able to escape a trap... just like this kitten. And speaking of Loki...
The first of six episiodes dropped. And it's glorious. It's Loki doing what Loki does best, but also has some heart in it that's surprisingly touching. So nice to see that Marvel Studios is killing it not just with their movies, but with their Disney+ series as well. Can't wait to see where this one goes!