Something has been making Jake one unhappy camper for a few days now, and tonight when Alexa chimed for the cats' dinner I found out just how cranky he actually is. I told Alexa to stop, then went to throw clothes in the dryer before dishing up the cat food. Jake stood at the doorway to the laundry room and squawked and squawked and squawked until I threw down my wet clothes and ran to fix his meal.
He. Was. Pissed.
Which is strange considering how he just seems to adore hanging around me. Still sleeping at the foot of my bed each morning...
He also seems to be making friends with Fake Jake, because they'll hang out together sometimes now...
Remember how they used to throw themselves at each other whenever they saw each other through the catio fencing like this?
Jenny, of course, wants nothing of it. This is how she prefers to interact with Fake Jake when he's hanging around the catio...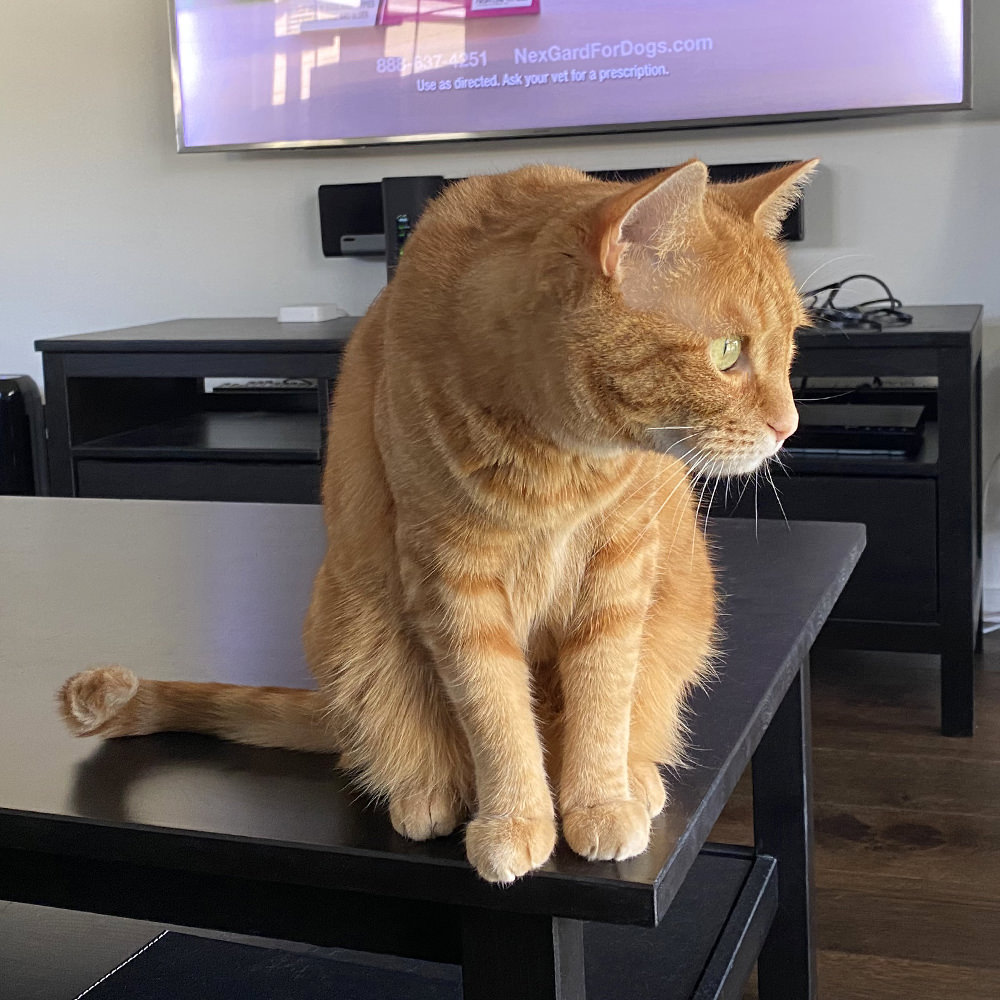 Adorable, isn't she?
Helps when she's managed to get her beauty sleep in and doesn't get interrupted like she was here...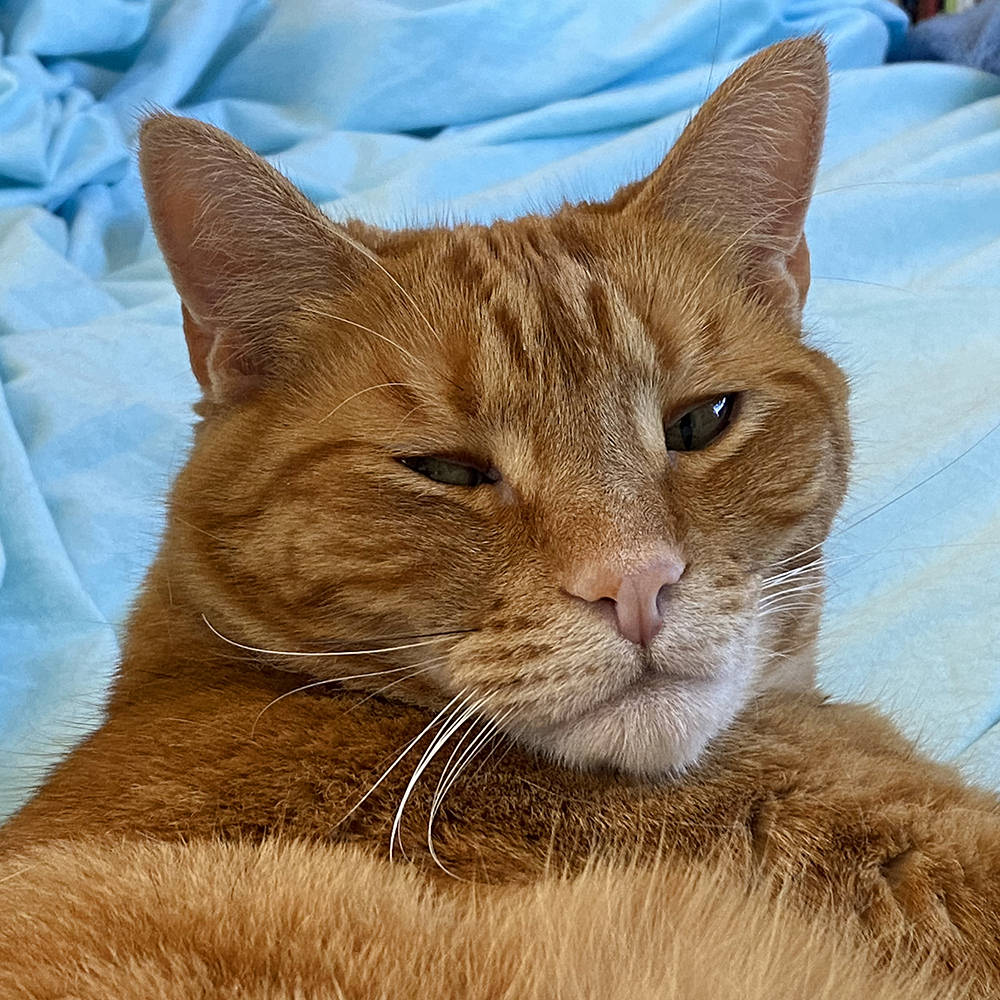 Until next Caturday, fellow humans.