I've been consumed with work for weeks and it hasn't done anything good for my housekeeping. My home is a complete pit of despair right now, and it's going to get worse before things get better because I'm starting my kitchen remodel this weekend. Originally it was to start at the beginning of the month but that had to be delayed when I realized I needed another month's worth of savings to make it happen. Usually I would never be able to remodel this late in the summer when I have lots of visitors staying over, but... pandemic and all that.... so here we are.
Like everybody else, I'd imagine, I've been watching an absurd amount of television lately. But since so much of the new stuff that's on doesn't really interest me, I've been re-watching older shows that I like. Tonight I started watching No Tomorrow, a show I haven't watched since it was released in the 2016/2017 television season...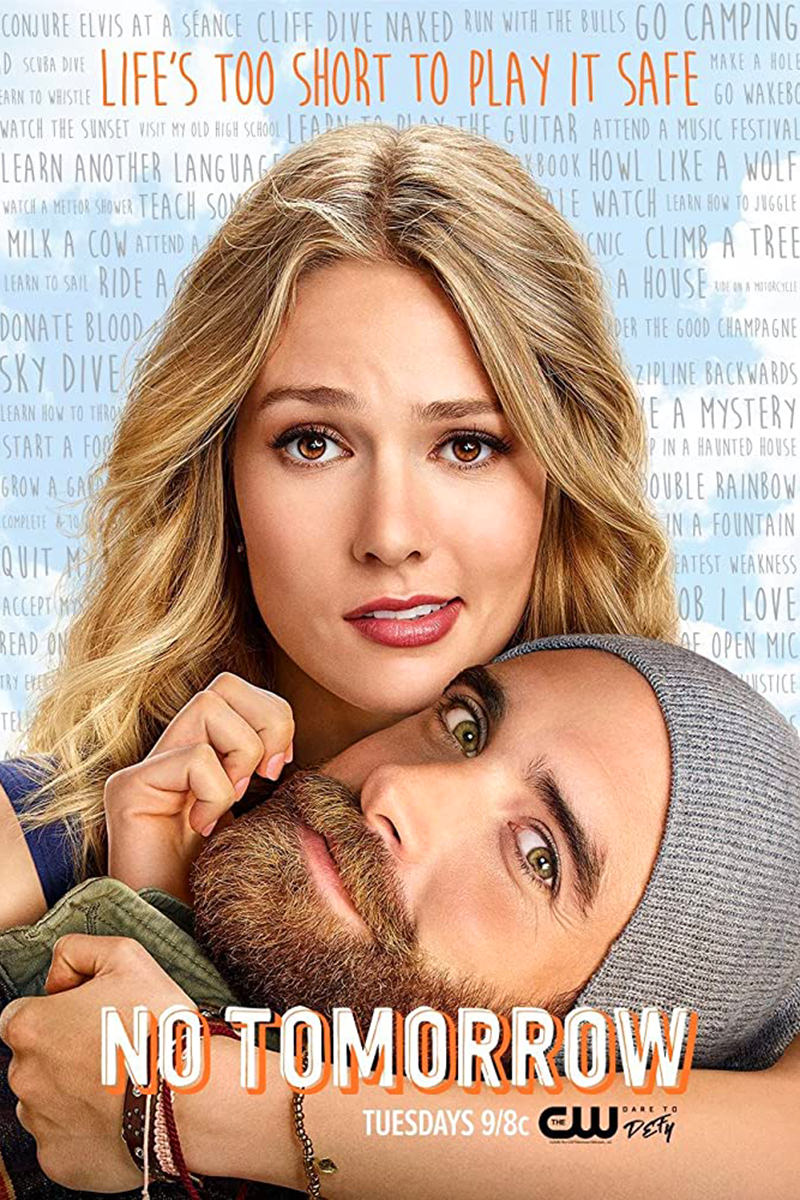 It's a romantic comedy about a guy who stumbles upon an asteroid which will hit the earth in 8 months and end all life on the planet. Ever since, he's been living his life like there's no tomorrow, doing all the things he's always wanted to do. Along the way he meets a woman that he immediately falls in like with, and kinda-sorta convinces her to buy into his end-of-the-world theory. Together they start checking items off their "Apocalists" and it's a charming, sweet, funny, lovely little show and a fun ride.
At least it was until The CW canceled it.
The cast is really great, so I was curious to know what they had all been up to. Everybody had moved on to a bunch of other projects... except the star of No Tomorrow, Joshua Sasse.
He hasn't appeared in any TV shows or movies since.
BEFORE he was in No Tomorrow he was in Galavant, a show I caught a few times, but none of his other shows rang a bell. Even so, it's kind of depressing that he's not doing something new since he seems like such a talented actor. Maybe he can afford to be picky and is just waiting for a project he likes? I sure hope so.
As I've been watching the episodes, I've been thinking an awful lot about how I would be living my life if I knew it was all going to end in eight months. I'd like to think that I'd be spending my time doing things that are a lot more interesting than what I'm doing. Like finally getting my ass to India... pandemic be damned. Not that I could actually go, of course. The entire world has banned USA citizens from entering thanks to our heinously shitty response to COVID-19. We're a bunch of selfish fucking idiots who can't be bothered to wear a mask or look out for other people.
Ugh.
I suppose I should probably start cleaning my house now, but... pandemic and all that... so here we are.