Prepare to be launched into a Galaxy far, far away... AGAIN because an all new Bullet Sunday starts... now...

• The Halcyon! Disney has been making good use of its acquisitions of Marvel Comics and Lucasfilm. Both have been given major plans outside of movies at this year's D23 Expo. Marvel has brought forth "Avengers Campuses" at Disneylands in California, Paris, and Hong Kong which will have new rides, restaurants, and shops. And then there's Star Wars which has not only resulted in new "lands" in Disneyland and Walt Disney World... but a new "2-Night All-Inclusive Adventure" aboard a spaceship called The Halcyon...
It's a brilliant concept. Essentially, it's like stepping onto a Disney cruise ship... and heading into space... without leaving earth. You get into a pod which flies you up to the ship in orbit, then fly around space before returning back to earth. While in space you can visit Star Wars characters and droids, partake in all kinds of activities, and explore the ship for "secrets" (whatever that means). What would be mind-blowing amazing would be if they eventually add a "shore excursion" to some strange world, which would be bonkers mind-blowing cool.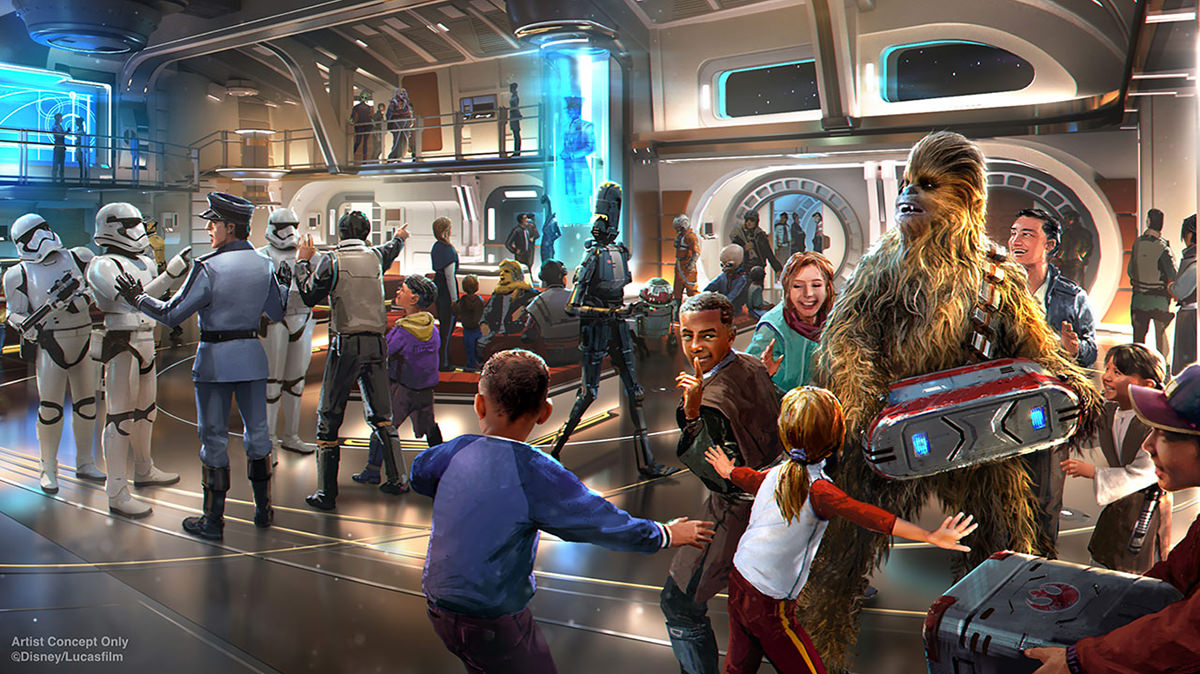 All the cabins have views of outer space, and there's loads of things to see and do onboard. It all sounds amazing. And expensive. I cannot fathom how much it will cost, but I'm betting its thousands for the two nights. Which, sadly, will put it out of reach for most people. Then again, what else is new? But who knows? Maybe if it's successful there will be more of these type "cruises." How long will it be before Universal has a 2-day inclusive experience at Hogwarts for Harry Potter fans with money? And from there it's not much of a leap towards real-life Westworld.

• Experimental Prototype Community Of Tomorrow! More news out of D23? Walt Disney World's EPCOT is getting some serious upgrades...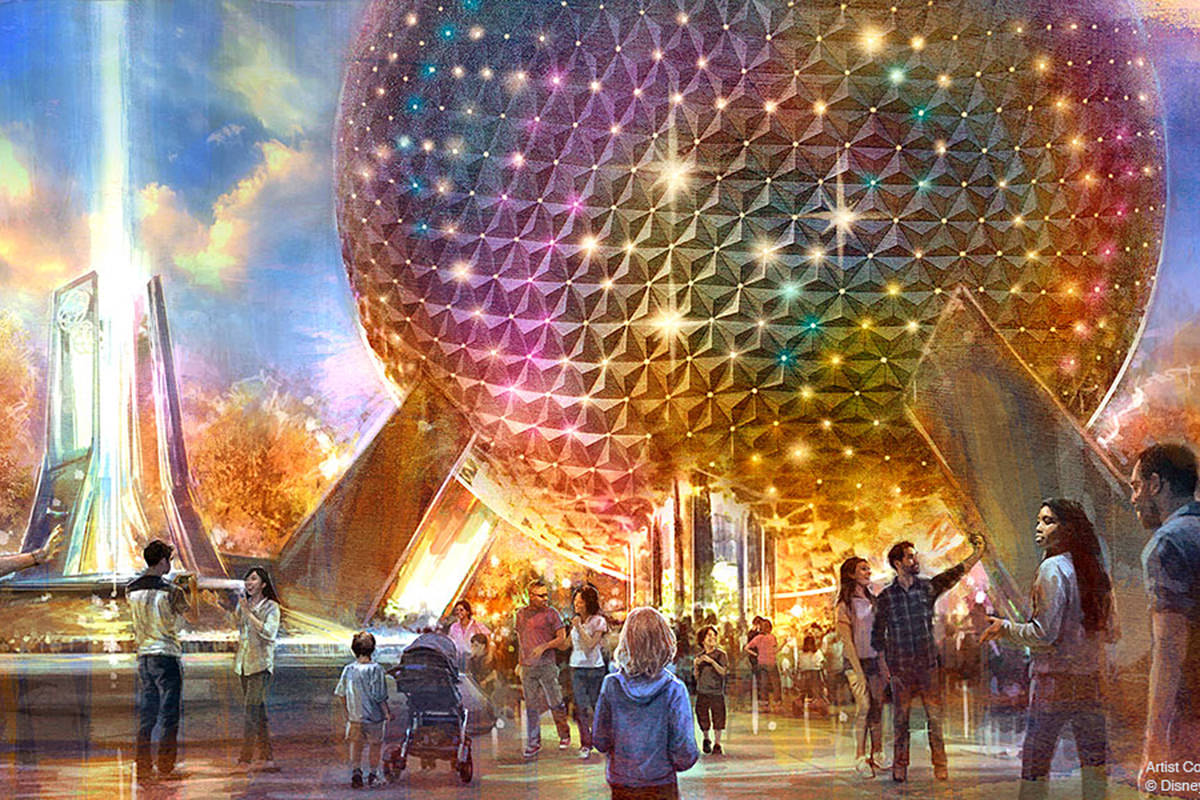 Aside from the already-announced ride for Guardians of the Galaxy, there are two other things that interest me. First is an attraction for Moana called Journey of Water...
And a new restaurant which is kinda like The Halcyon (above) where you get in a space elevator and eat while orbiting the earth...
It would seem that competition amongst theme parks is really ramping up. First Universal Studios announces an all new park in Florida, and now all this. Almost makes me wish I was still working in Orlando every year!

• A Galaxy Far, Far Away! I fully admit to being entirely underwhelmed by the sequel Star Wars trilogy. Sure it's better than the horrendously shitty prequel trilogy, but that's not saying much. The Force Awakens was okay, but that's likely due to the fact that we hadn't seen anything Star Wars for a while and it had original trilogy characters in it. The Last Jedi was so unimpressive that I had to Google the name because I couldn't even remember it. And now there's The Rise of Skywalker, which will close out the trilogies or trilogies...
Details are scarce. About all we know is that it will have old, unused footage of Carrie Fischer's Princess Leia and has some new characters onboard. Including Jet Troopers (with jet-packs!) and Sith Troopers...
About the only thing I'm looking forward to is that it's all finally going to end. At least until David Benioff and Dan Weiss take a Game-Of-Thrones-sized dump on the Star Wars universe when their trilogy comes out. AND the new trilogy by Rian Johnson that's being worked on (apparently Space Leia from The Last Jedi wasn't torture enough?). Ugh. I have Star Wars fatigue and the new projects are years off.

• The Last Post! The digital age is a dangerous place. You never know when you're going to be sucked down an internet rabbit hole. I was watching an old episode of the hilarious Coupling when I made the mistake of thinking "I wonder what all the actors are doing now?" Jack Davenport is on the new CBS series Why Women Kill. Sarah Alexander is on Epix's Pennyworth. Richard Coyle has been on Netflix's Chilling Adventures of Sabrina. And Ben Miles has been on a non-stop parade of TV mini-series and series... one of which was called The Last Post which was written by Peter Moffat. Which, oddly enough, appears to be no relation to Steven Moffat, who created Coupling...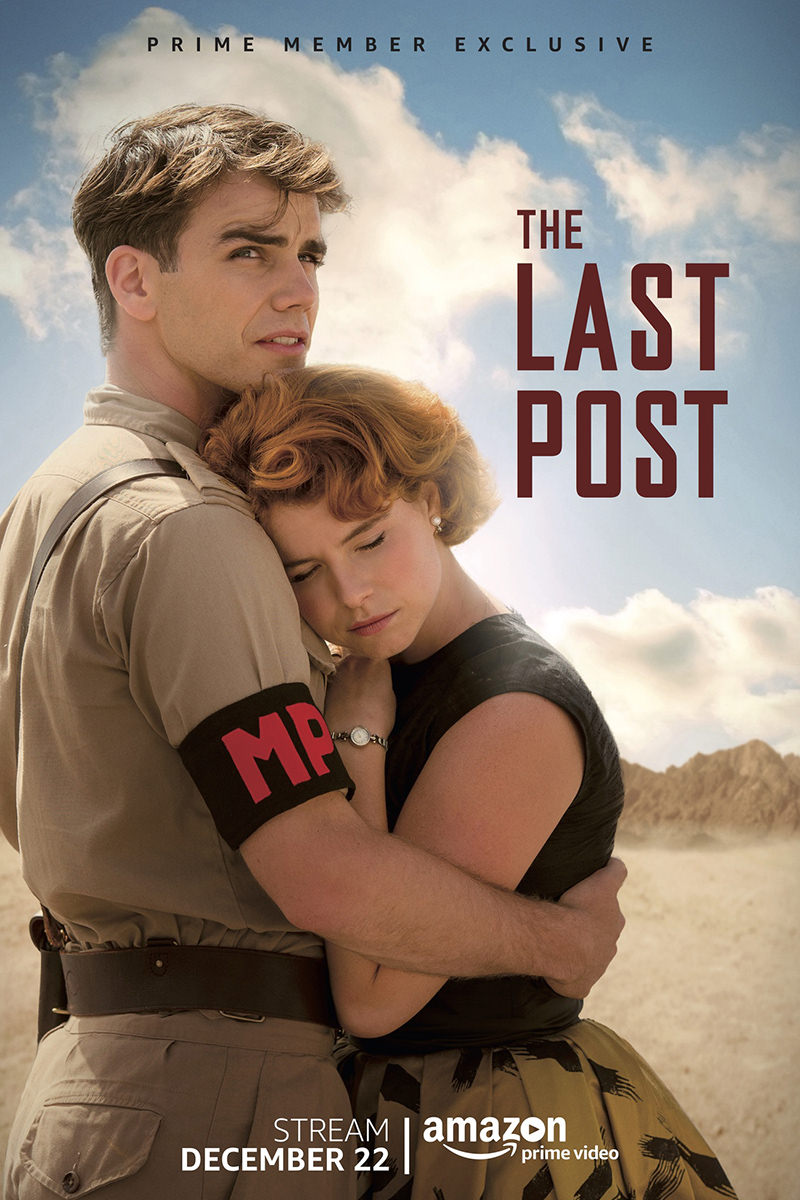 The Last Post is a pretty good show which takes place at a 1960's British Outpost in Aden (which is now in Yemen). It's a time of high tension as the region fights for independence from British rule. The series is not only about the military police in charge of the post, but their wives families as well. If you're bored and like historical drama, you can stream it from Amazon Prime Video. Sadly, no second series is planned.

• Cardinal! Another series I discovered by accident is Cardinal, which is currently running on Hulu. The series is an adaptation of the John Cardinal novels by Giles Blunt...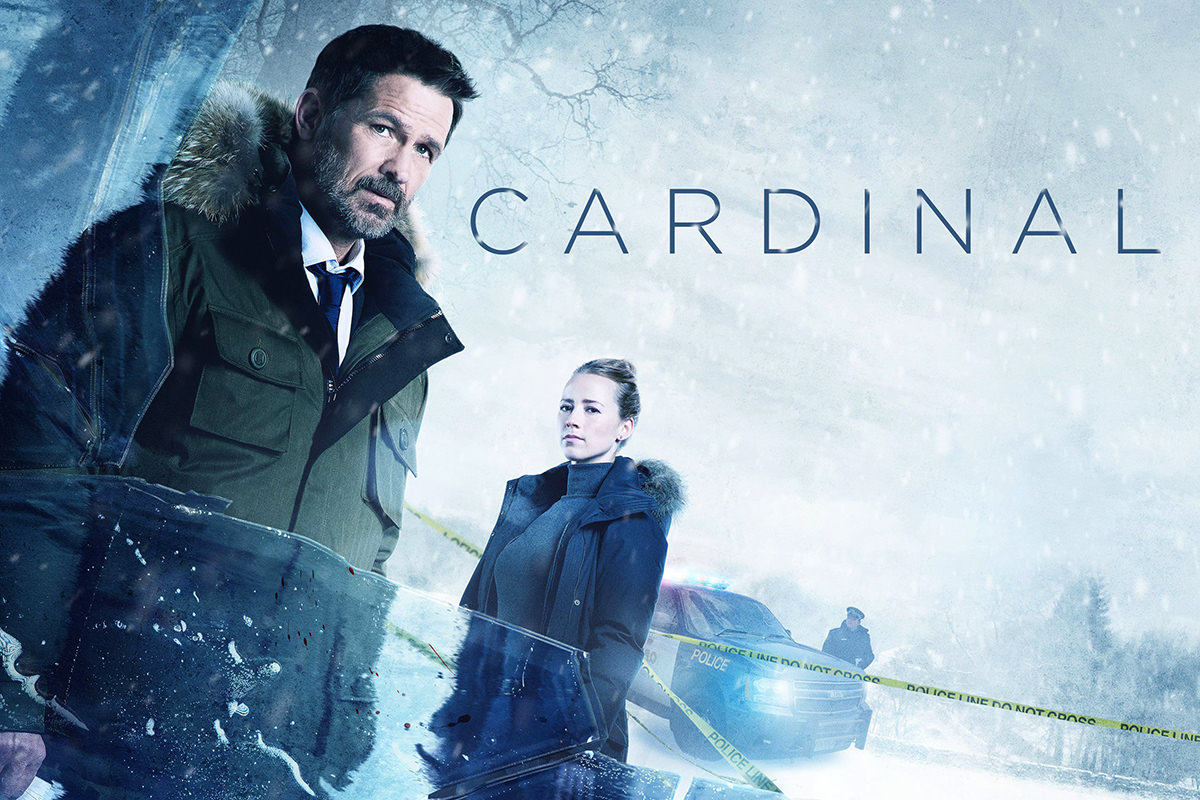 John Cardinal is a police detective at Algonquin Bay in Canada. His past is littered with secrets (of course) and he was removed from homicide because he became obsessed with a missing girl. Years later the girl's body turns up and he's put on the case with a new partner who just so happens to be secretly investigating him. Drama ensues. The show stars Billy Campbell, who I never in a million years thought had the depth and nuance he's brought to Cardinal. I've burned through season one... of three... and a fourth season has been commissioned. Worth your time if brooding police dramas are your thing.

• A Pox On You! It seems every time I look in on the news, there's another story warning people that they may have been exposed to measles. Earlier in the week it was Vegas (where I just was last week) and now it's Disneyland. And for every one of these stories that comes out, you know there are dozens more places that go unreported. Considering you can die from measles, I guess I'm glad that I had an antibodies test to make sure that my childhood immunizations were still protecting me. This is absolute bullcrap, and I'm fucking livid that this anti-vax nonsense has propagated like it has. Thanks to dumbshits like Andrew Wakefield and Jenny McCarthy conning people into thinking that vaccines cause autism despite all scientific evidence to the contrary, heaven only knows which diseases are going to come roaring back. Is polio next?
How is it that the more advanced our science gets the stupider people get? Between anti-vaxers, flat-earthers, climate-change-deniers, and whatever new dumbfuckery is currently making the rounds, humanity might as well pack it in and go extinct.

• Michael Davis! I happened across a video of juggling comedian Michael Davis from his appearance on The Tonight Show with Johnny Carson. I had never heard of him, but was surprised at how talented and funny he was, so I tracked down various videos he appeared in. There's some overlap in material, but they all have different stuff and are all fantastic, so I'm sharing them here...

And that's all the bullets for this week. See you next Sunday.