As I was catching up with email that I had been ignoring all day, my doorbell rang. I guessed it was UPS with a delivery from Apple since that's all I was expecting.
Sure enough, that's what it was. And since you can't put your Apple Card in leather or denim, I guess I need to go looking for a fucking diaper to wrap it in so I can carry it.
Inside a UPS envelope was a plain brown kraft envelope...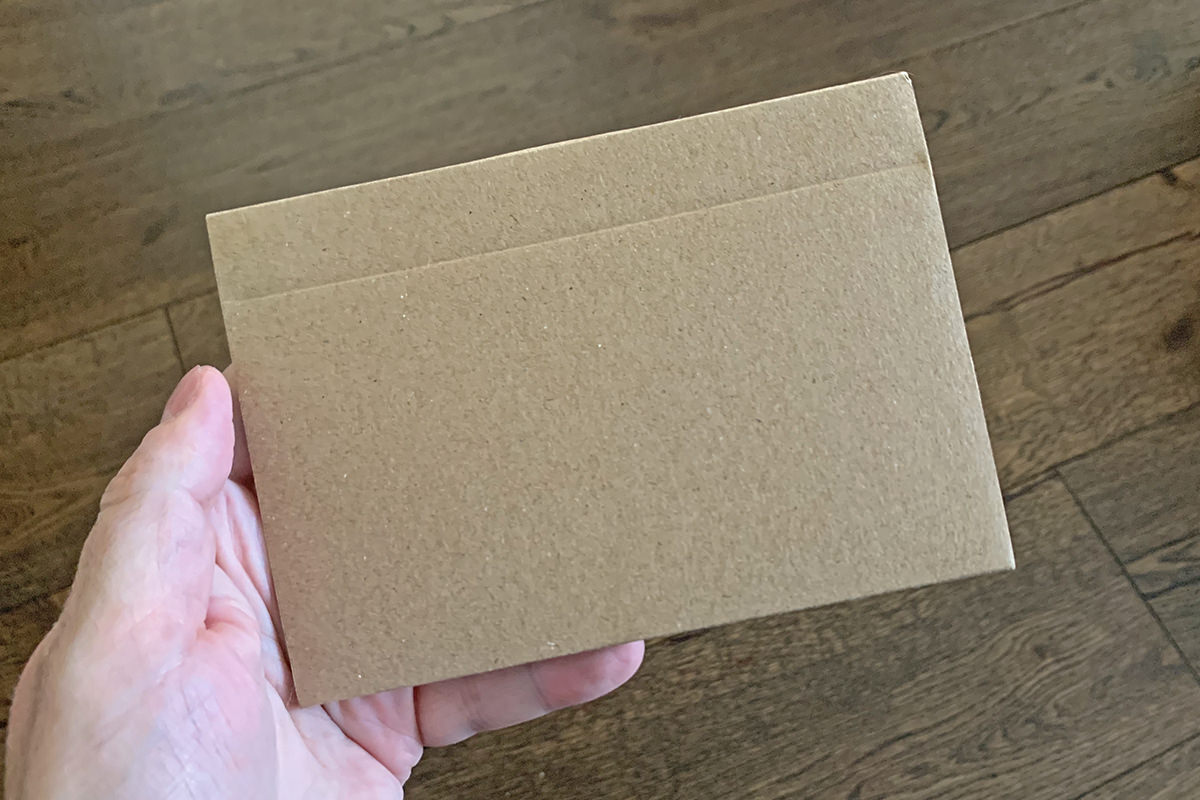 On the back is a die-cut zipper pull...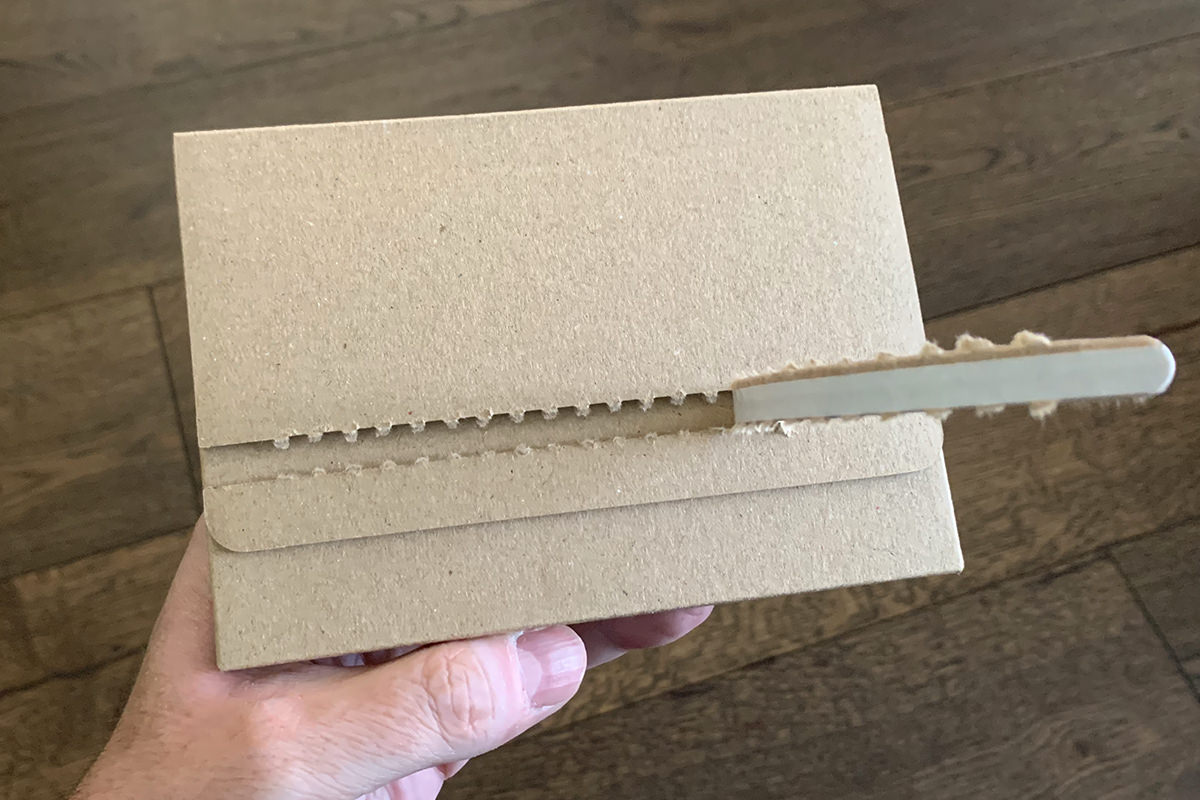 And a pretty white folio with the Apple logo embossed on front was inside...
And there's the card... with a note to activate your card by holding your iPhone up to the folio...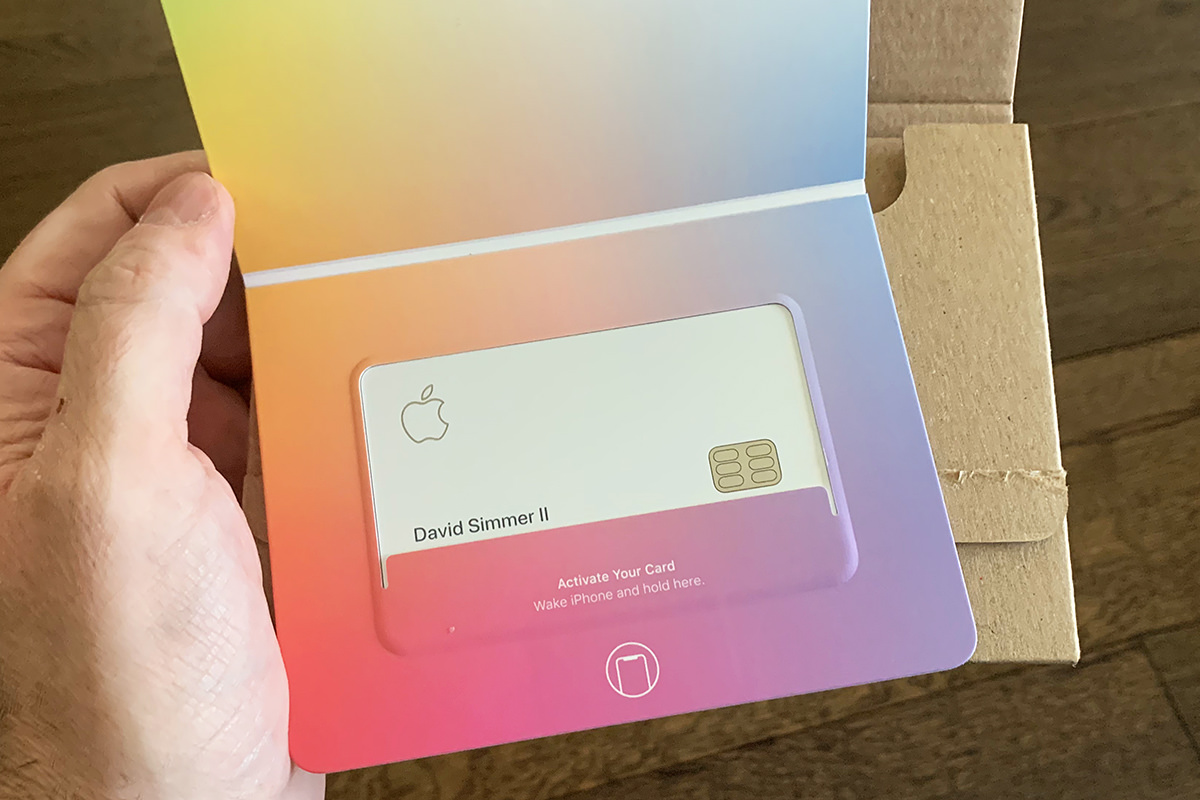 The Apple logo is laser-etched into the titanium and is quite pretty. Alas my name is just printed on the front...
On the back is more laser-etched logo goodness for MasterCard and the pig-fuckers at Goldman Sachs...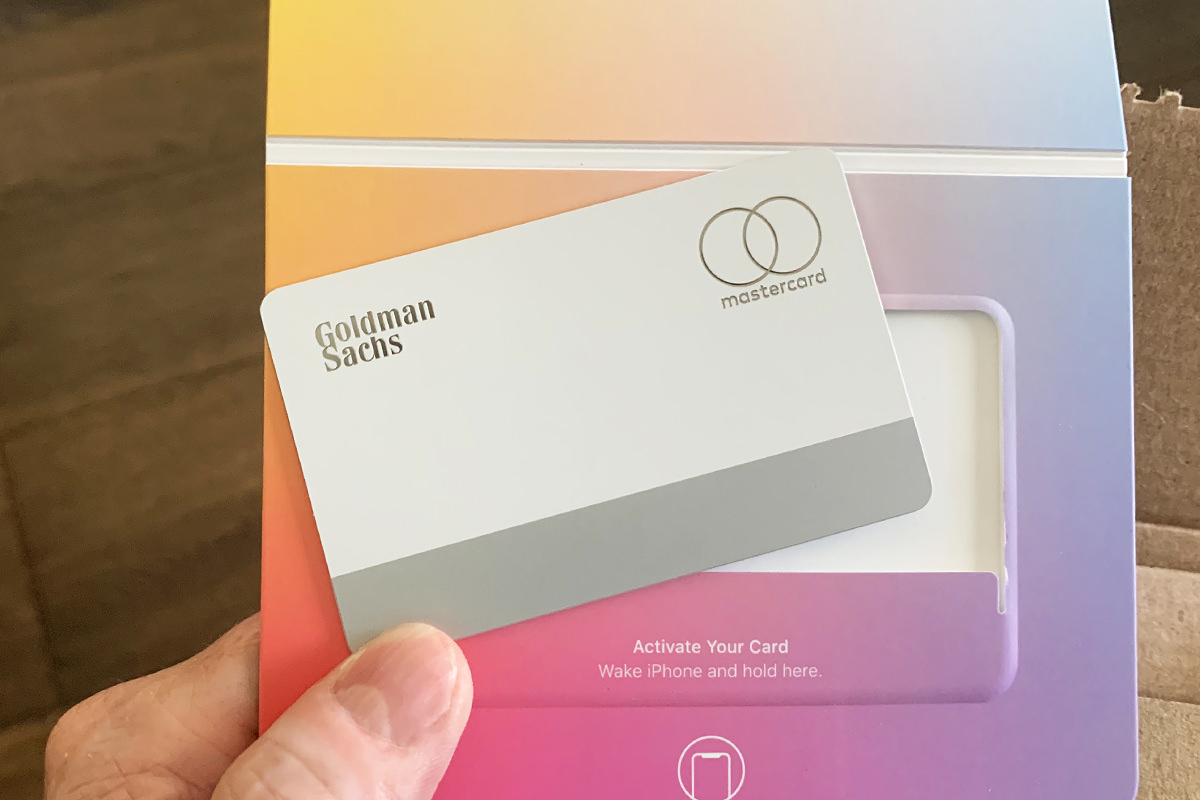 Holding my iPhone up to the folio brought up an animation of the folio being opened to reveal the Apple Card that I just opened...
And then an "Activate" button appears...
It was all a very nice experience up until this moment. Apple did a shitty, shitty job with the text formatting for the "Your card is ready" confirmation...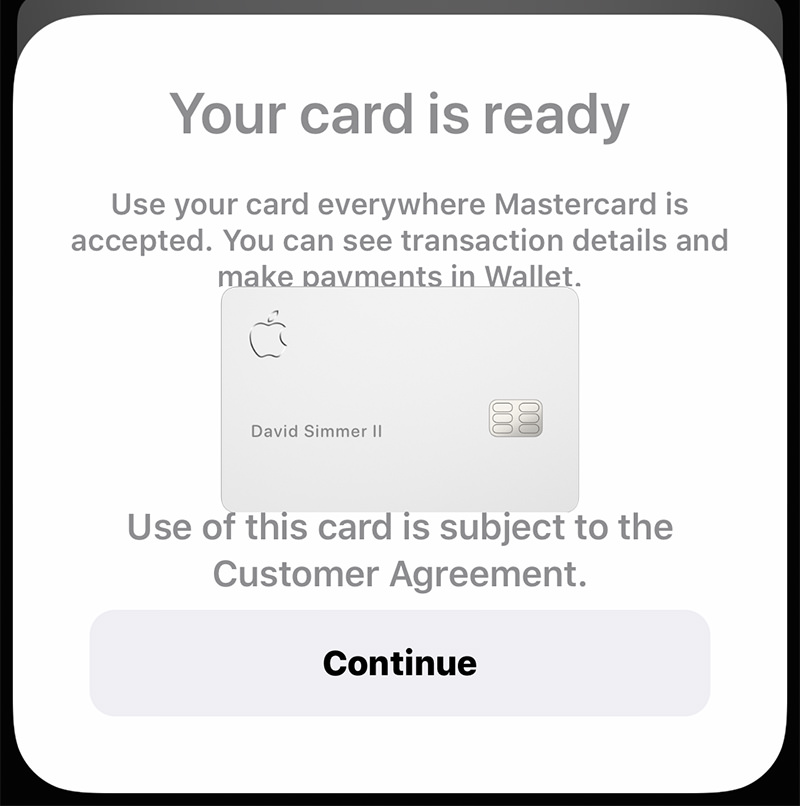 And then you get a request for Apple Card in Apple Wallet to have your location so it can improve your Apple Card experience... or whatever...

And that's that. Now to go looking for that diaper...
UPDATE! I was wondering how the iPhone knows that there's an Apple Card to be activated. I knew it wasn't the card... so is there a chip in the folio? Yup...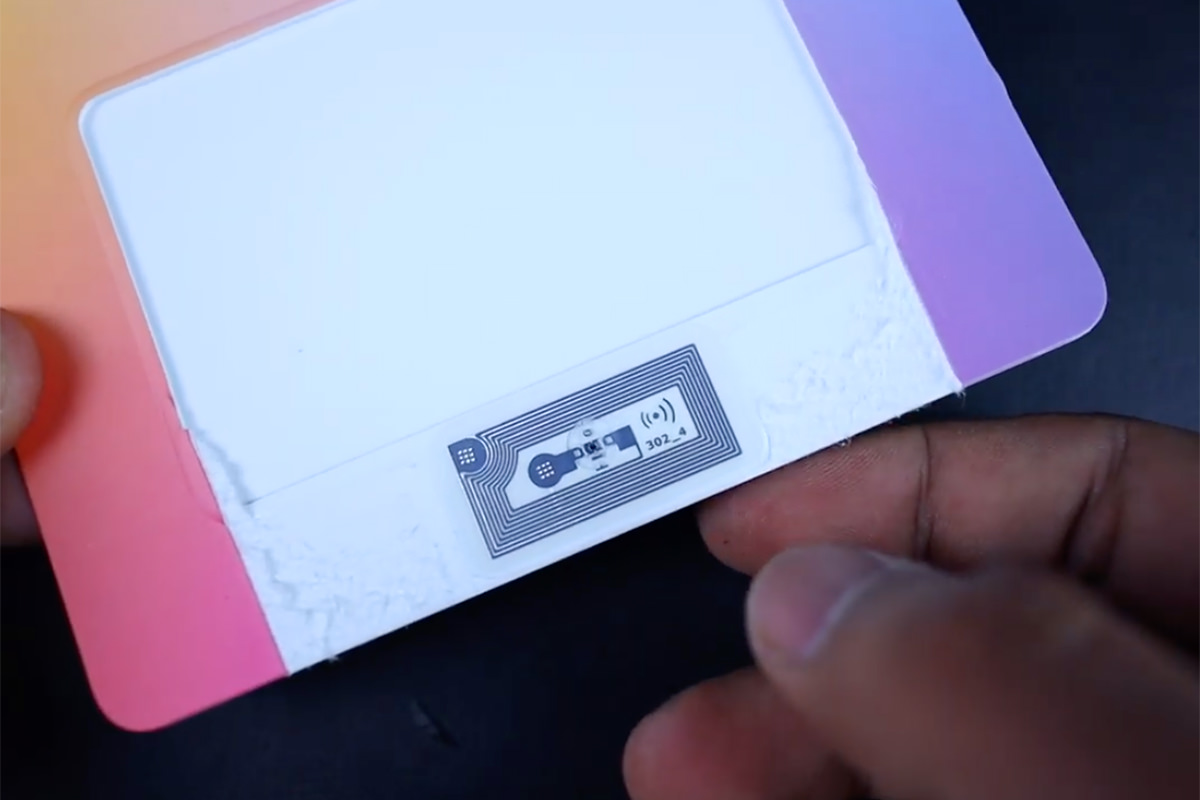 Frame taken from a video by Happy Aujla.
Clever! And so very Apple.