I had to wake up fairly early this morning to check into work. Once I had some things handled, I had time for a leisurely shower and... surprise surprise... breakfast!
Beside myself with joy at the prospect of being able to actually have breakfast for once, I tried to think of what I wanted to eat. All that came into my head was the Fatburger I had when I arrived on Monday night. It was everything I could want in a meal. I thought I would look up Fatburger's hours to see if there was time to stop on my way to the airport.
Imagine my surprise when I found out that not only is Fatburger open 24/7... they are serving burgers all hours of the day and night!
Fatburger Veggie Burger for breakfast it was...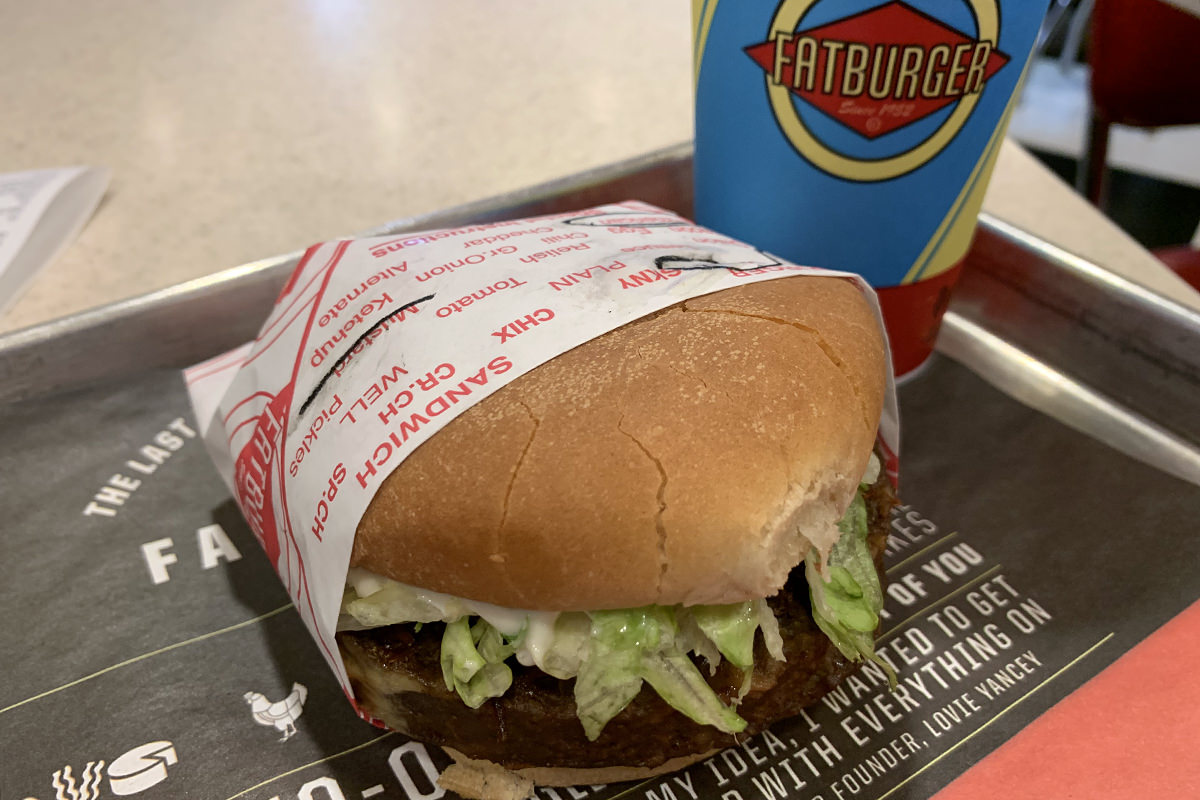 It was everything I dreamed it would be.
The weather has been really nice these past couple days. Warm and breezy, but not hot enough to be uncomfortable. It's almost enough to make me want to stay a couple more days. Almost.
This time around I'm staying at New York New York because it's where my friends were staying. It's also close enough to my work that I could walk instead of taking pricey taxis. It's a pretty nice hotel, even if the rooms are fairly basic. It certainly has my favorite skyline of all the Vegas Strip hotels...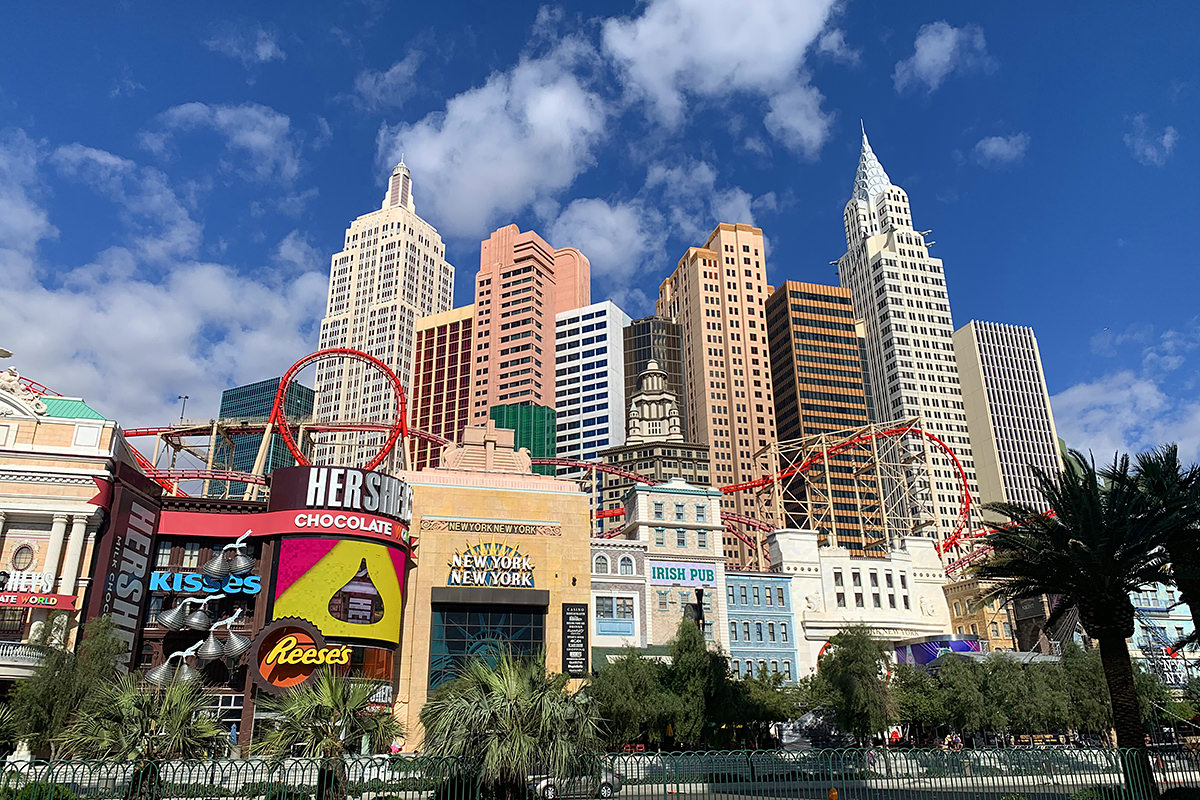 My room was in that light orange tower, fourth from the right. I was actually on the North side facing The Park... something I didn't know until I finally looked out the window this morning...
Two things...
1) I kept hearing "wooshing" sounds and assumed it was the wind. Turns out it's the roller coaster. The occasional sounds of people screaming were not people whooping it up on The Strip... but people riding said coaster.
2) The Park MGM hotel used to be The Monte Carlo. At the very top there is a "hotel within a hotel" with luxury suites that used to be called "Hotel32." I note that now the "hotel within a hotel" has been renamed "NoMad." I've actually been up there when it was Hotel32 and it was pretty spectacular (seriously, Google for photos of it). I can't imagine what it must look like after the remodel.

And now I'm at the airport waiting to fly home. As if that wasn't good enough news, I was upgraded to First Class for the flight home (which is pretty cool considering I was upgraded to First on the way down too...

And now it's time to head home so I can drive home!