It's not like I can say my life is boring... I have been lucky enough to travel the world, meet interesting people, and do really cool stuff... but when I'm not doing that my life is as mundane as it gets. Oftentimes I question why people read this blog* when most of the time all I've got going on in my life is cats.
Take today for example.
I woke up at 5:30am, which is about average. I then check my personal email, see what's happening with my East Coast Facebook peeps, then check my work email. At 7:00am Alexa alerts the cats that it's breakfast time, so we all go downstairs where I feed them. I then do household cleaning and chores until around 8:00am when I hop in the shower and get ready for work. I am usually out the door around 8:30-ish for my 7-minute walk to the office.
I try to be out of the office at 4:00 (today I left at 4:10) and walk back home.
Today there was some excitement when I spotted an old cat with patches of fur missing walking through several yards until it decided to rest on somebody's porch (no idea if that's where home is)...
Once I got home at 4:20, I worked until Alexa chimed for the cat's dinner at 6:00pm. Since I received a notice from Home Depot that my carpet squares had arrived, I decided to run to The Big City (20 minutes away) and pick them up. Afterwards I wanted to have fries for dinner, but was too tired to make them by hand. I was going to drive to McDonalds, but Sonic was closer so I went there.
Huge mistake.
I rarely go to Sonic because they don't have vegetarian options. I only go there when they are having an ice cream promo or some kind of drink special. I've never had their fries before. AND I WILL NEVER HAVE THEM AGAIN! Holy crap! They were not very fresh, barely warm... AND THEY WERE GUMMY! As in, you had to chew through their saggy, bleak texture in a way that is usually reserved for gummy bears. And then there's my OREO Sonic Blast (AKA a McFlurry). The first third of the cup was as expected. A good distribution of OREO pieces that were large enough that they tasted like OREO. The second third was just OREO crumbs. Just a dust, really. And the final third? NOTHING! NO OREO AT ALL!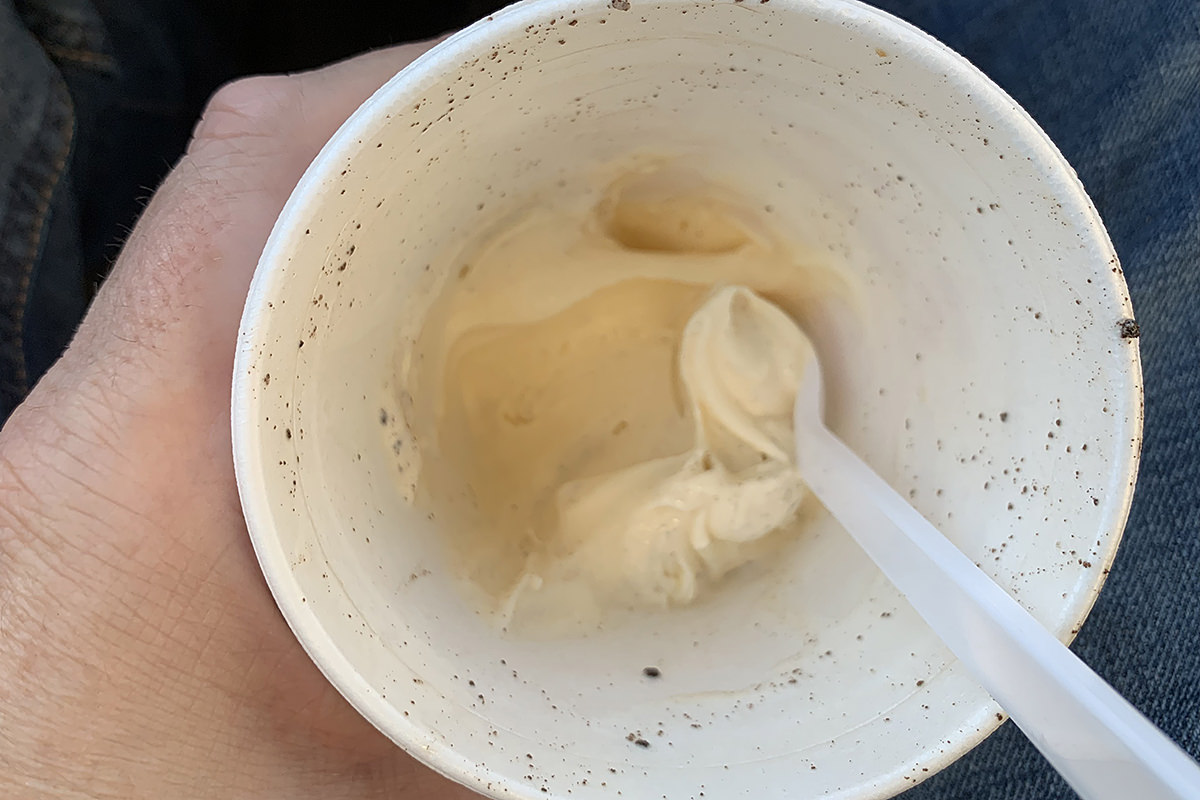 How the fuck did Sonic get to be "America's Drive-In?" Their half-assed food is a blight on the entire country!
Oh.
Never mind.
Anyway... I head home and immediately get to work carpeting my Cat Bannister Tray when I arrive around 7:10pm. The squares were way thin, but surprisingly nice considering how cheap they were. The good news is that I have lots of spares if my cats decide to destroy the ones I installed...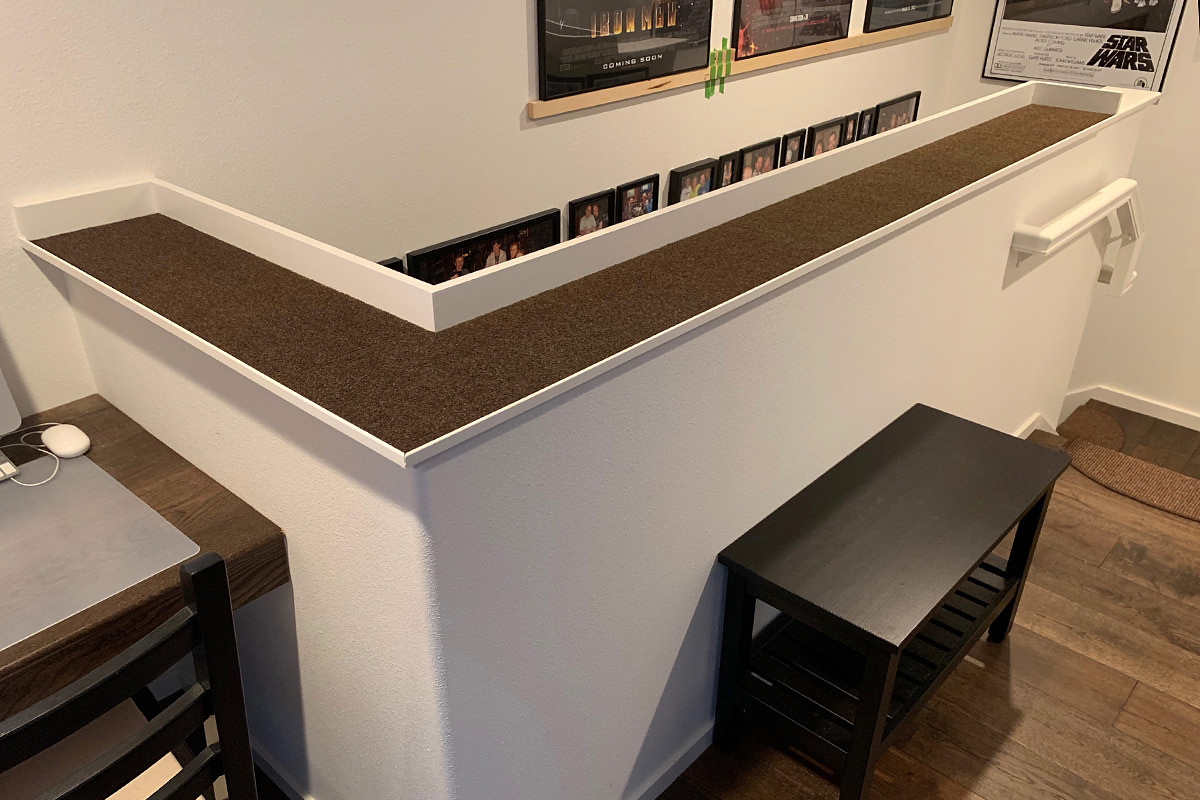 And that was that.
At some point I'll build the cat-stairs up to it so it's safer for Jake and Jenny to get up there... add a shelf under the upper window so I won't go out of my mind with worry when Jenny leaps up there (nearly two full stories above the stairs below!)... and then my project will be completed. At least until I think of something else to add to it.
Around 7:40pm I threw a load of clothes in the wash then finished up a work project a little after 9:00pm.
Then it was clothes in the dryer, catching up on television, clothes out of the dryer, and I was in bed at 11:30pm so I can blog this then start it all over again tomorrow.
Thrilling, I know.
But hey, not every day can be an expedition to Antarctica.

*Yes, people actually do visit this blog. A lot. The interactivity I had from the heyday of blogging is long gone, but my wide variety of topics and daily updates means that Google sends scores of people here every day. Though it's not all search results... most days the number of people coming here directly is fairly substantial. No, I don't know why. You tell me!