Last night I took care of work, then met up with friends on their last night in Vegas so we could go out to a late dinner. We ended up walking to Fatburger, which was fine by me because they not only have a great Veggie Burger (Boca Burger patty) they are now selling Impossible Burgers too! Can you imagine? Not one, but two vegetarian choices? At a burger chain? It's like they think vegetarians are real people or something!
Today was all work all the time, but I did manage to get away for a late lunch at my beloved Nacho Daddy (complete with a Long Island because I just can't help myself)...
I prefer the location in Old Town at the end of Fremont, but The Strip location is also pretty great.
After that it was back to work. I thought I'd grab a quick cup of fray from Pinkberry at Crystal Shops but was shocked to find that it was CLOSED! When I asked about it, I was told that all three of the Pinkberry locations in Vegas are now gone, including the one at The Tropicana...
Well that blows. I wonder if Pinkberry is in serious financial trouble or they just couldn't make a go of it in Vegas?
It was probably for the best, because I had dinner lined up with long-time blogging friend KC at Il Fornaio. Lucky me, they had the butternut squash ravioli at this location just like they do at the downtown Seattle restaurant...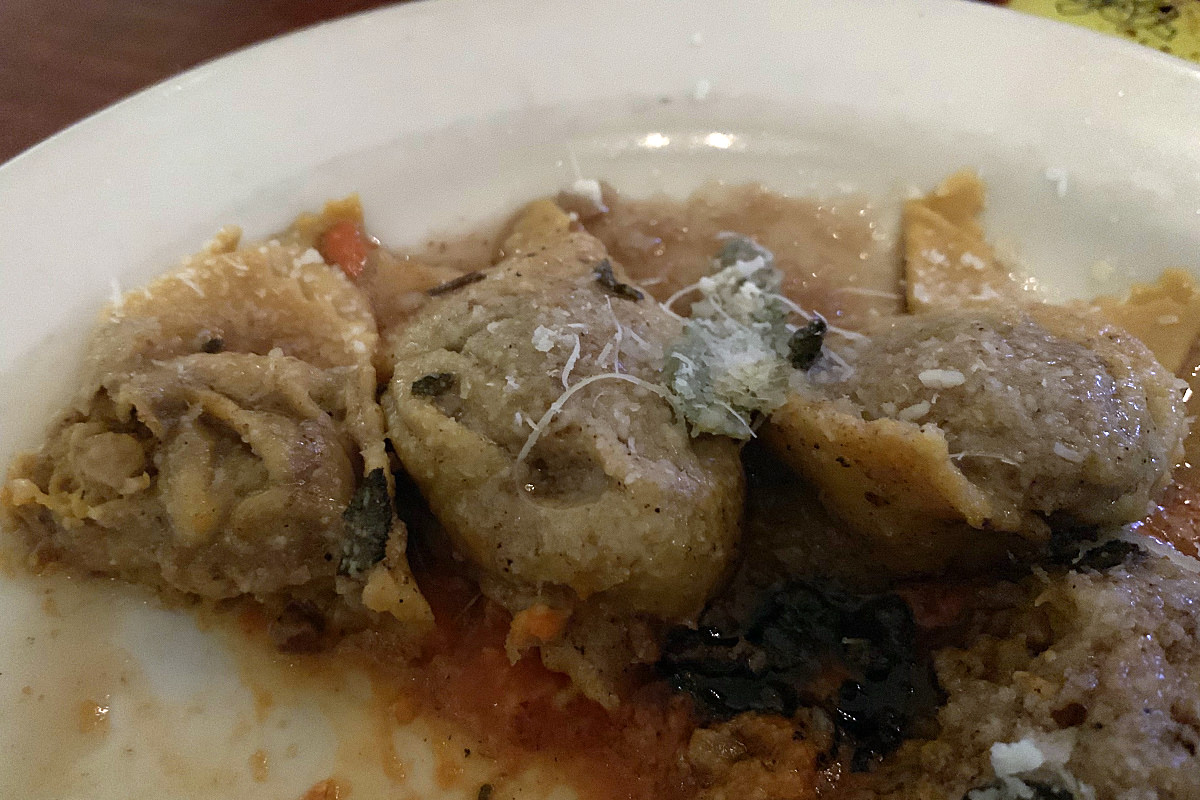 The walnuts inside were chunkier than what I'm used to, but it was still a pretty fantastic dinner.
After saying goodbye to KC, I decided to walk next door to the Park MGM so I could see the $550 million worth of renovations that got sunk into the hotel and casino from when they took over The Monte Carlo. It's nice, but not overly-extravagant. The lobby has a very cool wood structure in the ceiling that is supposed to look like tree roots or something. I'm not quite sure how they managed to cut-and-paste things together so seamlessly, but it's pretty nifty to look at...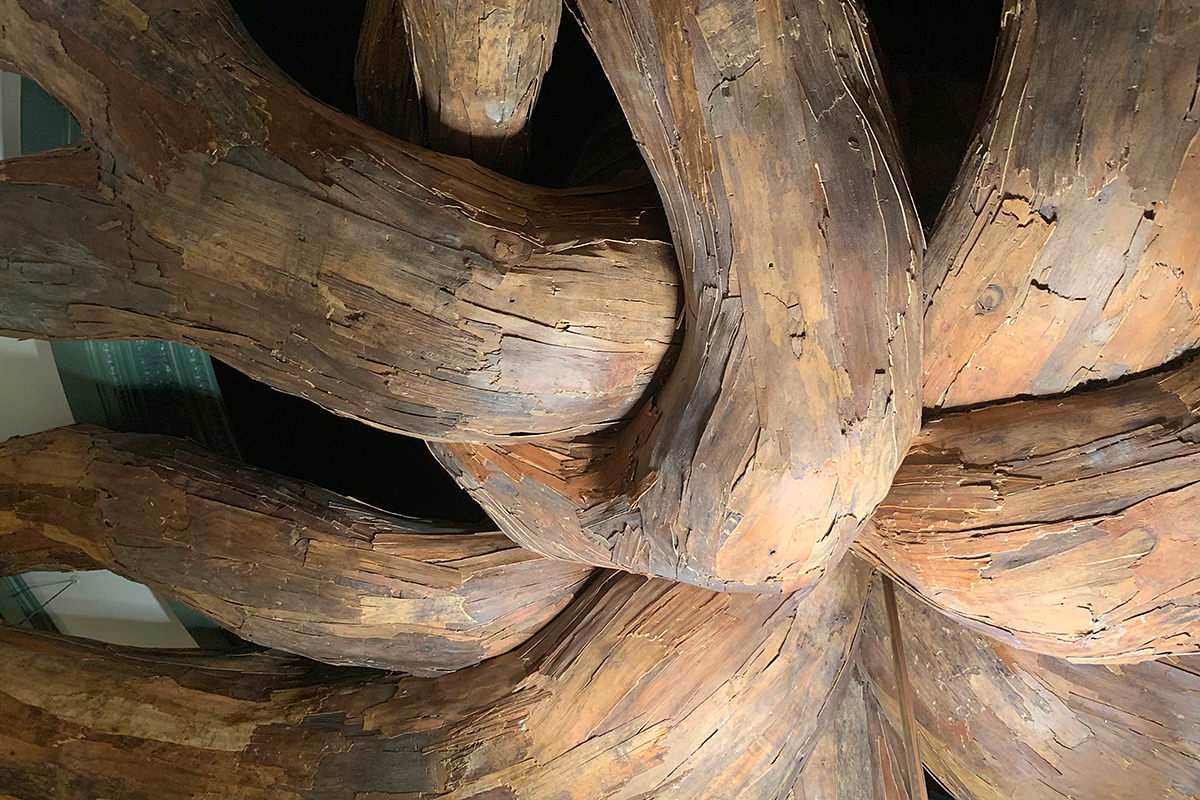 The Monte Carlo was always kinda an enigma to me. They advertised as a luxury brand, but the hotel and casino never much lived up to it. Sure there was marble on the floors, high-end fixtures, and such, but it always felt dated to me. When I stayed there a couple years ago I didn't think the rooms were very luxurious, that's for sure. Now that the Park MGM has taken over, it seems as though things are back on track. It's a nice-looking property in the public spaces anyway.
I had read somewhere that Britney Spears was setting up residence in the Park MGM, but she was nowhere to be found. Instead, Bruno Mars was playing a show in their theater. No idea what that's about. Now that I think about it, I haven't heard much of anything about Britney for a while now.
And there's my last night in Vegas. Tomorrow morning I'm back at work until 10:30am, then off to the airport so I can fly out and drive back home to my cats in the afternoon. It's always tough to watch them wandering from room to room looking for me and coming up empty. Especially since Jake still has a bit of a limp yet.
Crossing my fingers for an easy day of travel...