I don't mind my allergies splitting my head apart thanks to everything in the valley blooming at the same time... because an all new Bullet Sunday starts... now...

• Thrones! I may be in the minority here, but I felt that the majority of the latest episode, The Battle of Winterfell, was embarrassingly bad. Everything was filmed so dark that it was almost impossible to see what was happening. Even worse, much of the action was shot way too close, so even if you could see what was happening, you couldn't tell what was going on anyway. They literally could have just skipped most of the episode, had somebody summarize what happened in two minutes, and the result would have been practically the same for me. Disappointing. Though I'll be the first to say that the ending was exactly what I wanted to see. w00t!

• Trek V2. The CGI effect upgrades they gave to old Star Trek episodes back in 2006 are pretty great. Definitely helps then to hold up for modern audiences. Recently I was watching Tomorrow is Yesterday for the hundredth time and found myself forgetting what the old effects looked like. So I looked it up on YouTube and found this...
Right off the bat I found something surprising...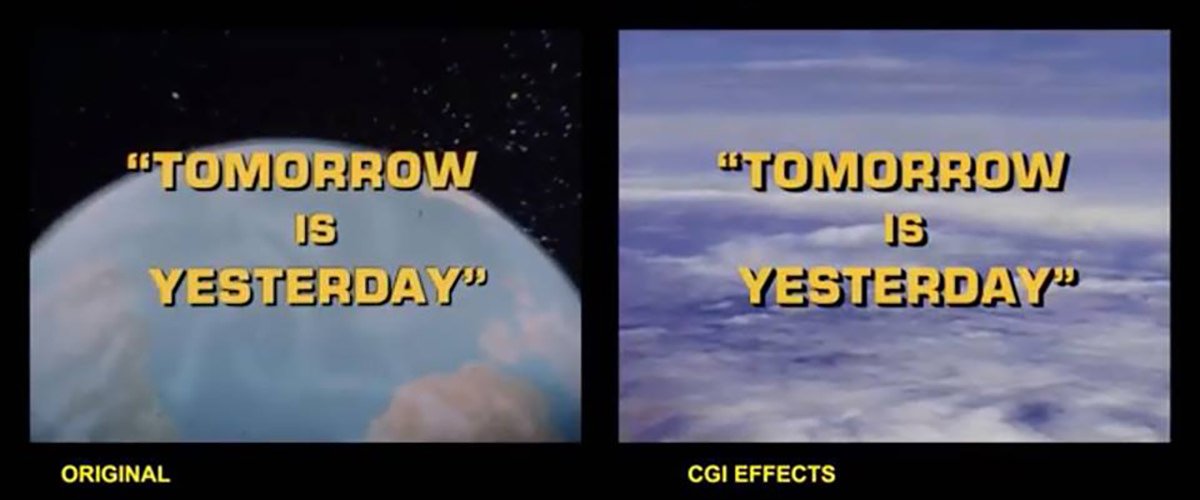 ZOMG! PLEASE NOTE THAT THEY REVISED THEIR VIEW OF THE PLANET BECAUSE IN THE FUTURE THEY KNOW THAT THE EARTH IS FLAT!!!
Funneh.

• Vegetarianism Fail. When I first became a vegetarian back in 1986, eating out was a challenge. Pretty much all you could do was ask for a grilled cheese or try to find a salad without meat on it. Now-a-days it's so much easier. Except at my local "V.I.P." theater. Their big "thing" is wraps. They've got quit an assortment of them. Every last one of them with meat on it. Even the "Veggie Extreme" is SO EXTREME that it has chicken on it! Baller!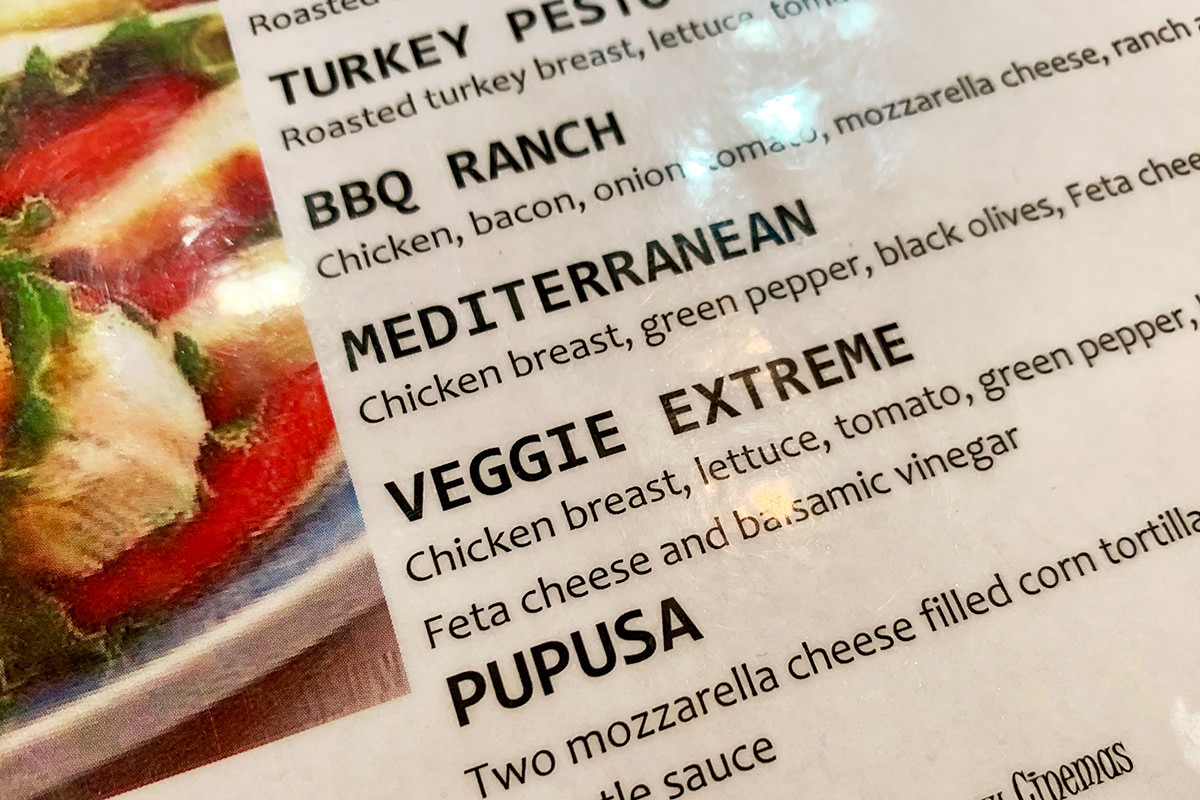 Since they didn't have a vegetarian option, I asked if they can substitute avocado for the chicken. Nope! But they can leave the chicken off and charge me $1.25 for avocado though! Fuckers. If you're not going to have a vegetarian-friendly option, at least allow a reasonable substitution!
And so... French fries it is. Except... it literally took them THREE TRIES to deliver my fries. They'd walk in the theater. Wander up and down the aisle. Then leave. Then come back. And then... it was only because I FLAGGED THEM DOWN that they managed to find me, even though I had to give them my row number when I ordered! Needless to say, my fries were cold... not "unwarm" BUT FUCKING COLD... by the time I got them. Pathetic. Some "V.I.P." experience.

• You Spin Me! Most of the time I scan the episodes of Fallon, Myers, Corden, and Kimmel on my DVR for the guest, then delete as many as I can. The only reason I watch is if there's a guest I want to see. Like Paul Rudd. And his appearance on Fallon did not disappoint. Paul and Jimmy remade Dead or Alive's You Spin Me Round...
For comparison's sake, here's the shot-for-shot next to the original...
Epic!

• Let Them Implode. Long ago, back before I started weaving Buddhist precepts into my Path of Life and gave up weapons of violence, I was proud to be a member of the National Rifle Association. This was back when they were dedicated to promoting gun safety and advocated for reasonable restrictions when it came to allowing people access to firearms ALONG WITH defending Second Amendment rights. Now that they are a corrupt organization in the pocket of gun manufacturers who prey on people with nothing but fear and lies, I fucking detest the NRA and everything they stand for. Nothing would make me happier than to have the entire organization be flushed down the toilet like the fucking pieces of shit that they are. And take NRA cheerleader Dana Loesch with you. She's fucking garbage too. Bring back the NRA whose principles were rooted in responsible, safe gun ownership. If we can't have that, then please let the whole fucking thing implode.

• Wall Chowder. Every time I have to listen to bullshit about President Trump's MASSIVELY EXPENSIVE WALL... all I can think of is how drones powerful enough and large enough TO CARRY A PERSON OVER THE WALL ARE CURRENTLY USED FOR CONSTRUCTION! And, like everything tech-related, they are just going to get cheaper and cheaper and cheaper. Somebody in Mexico could buy a couple and earn a fortune FLYING PEOPLE OVER THE WALL. Make no mistake... Trump's wall is a stupid, STUPID, STUPID, FUCKING STUPID waste of money. Within 5 years it could be rendered obsolete. Or be obsolete within 10 minutes, considering tunneling under the fucking thing IS AS EASY AS DIGGING A FUCKING TUNNEL. And now I'm filled with rage. Again. Forget the horrendous damage to the environment and migrating species that will be severely impacted... WE CAN'T FUCKING AFFORD IT NOW THAT ALL OUR TAX REVENUE IS GOING TOWARDS TAX CUTS FOR THE WEALTHY! Exactly how big of a fucking deficit do we need?

See you on the flip-side, bullet fans.