Jake is doing so much better, so thanks to all of you who reached out with concern and kind words! He still limps... sometimes more than others, but he's showing vast improvement. I wouldn't be surprised if his limp is mostly gone in another week.
Right now my priority is keeping him safe from another fall.
When I design projects I also write out a task list and a schedule so I know how long it will take. For my new "banister cat tray" I had one evening allotted for construction. One evening to fill nail holes, sand, and prime. And one evening to smooth-sand and paint two coats. Which means I was ready to install it yesterday morning...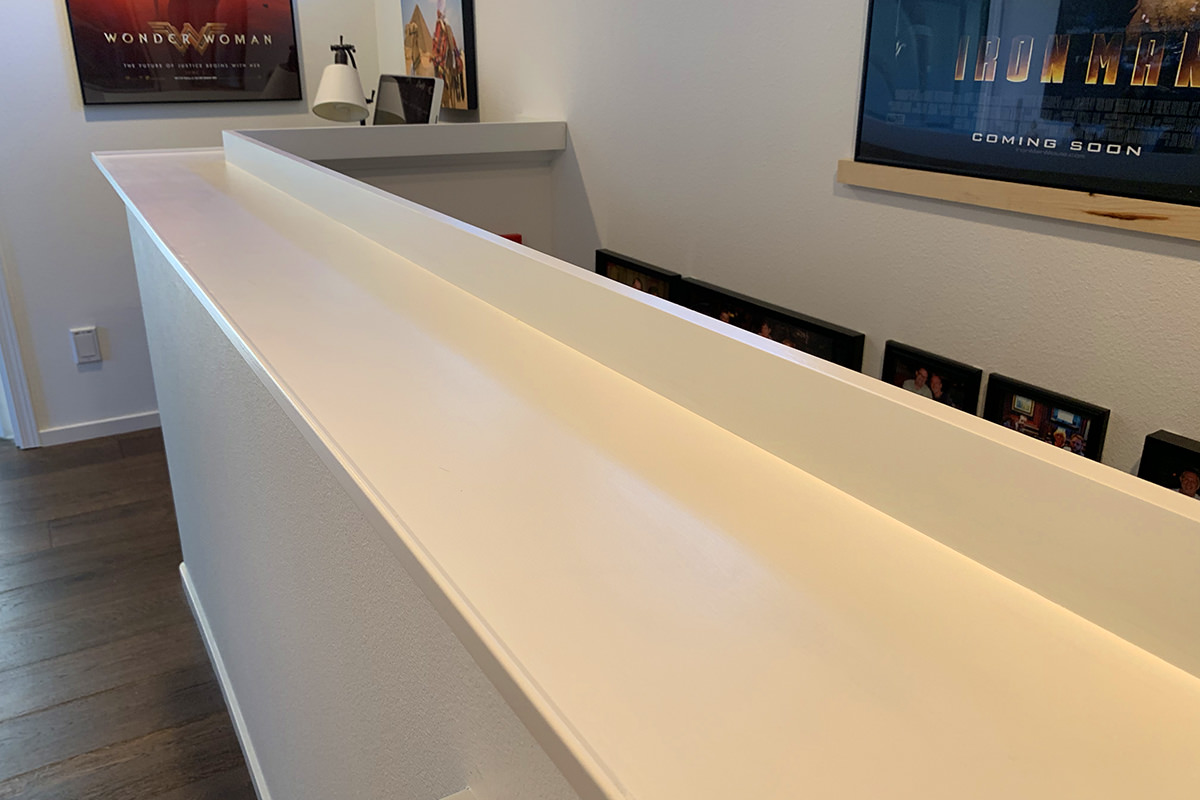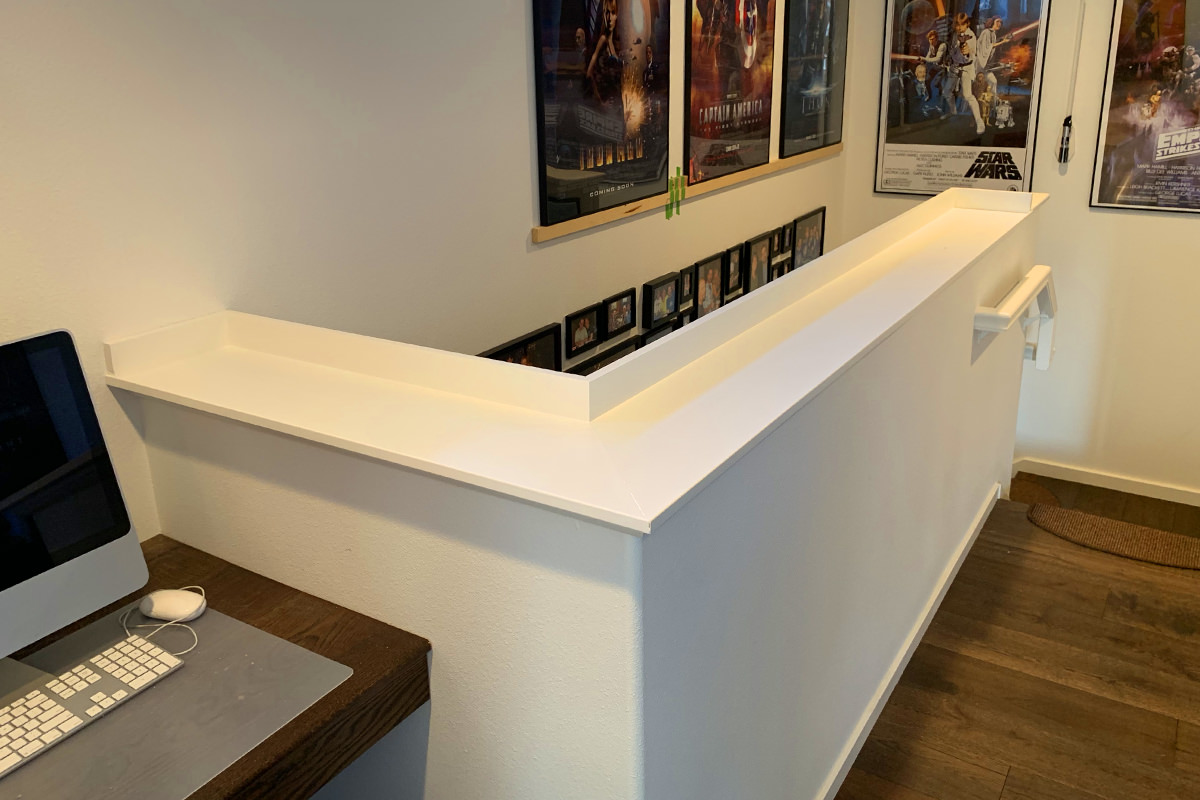 The carpet that goes on the bottom arrives on Wednesday. In the meanwhile, I hope things are a little safer for Jake and Jenny. At least Jake can't fall asleep... then fall off... so easily again.
From the bottom, it's not very obtrusive, which is nice...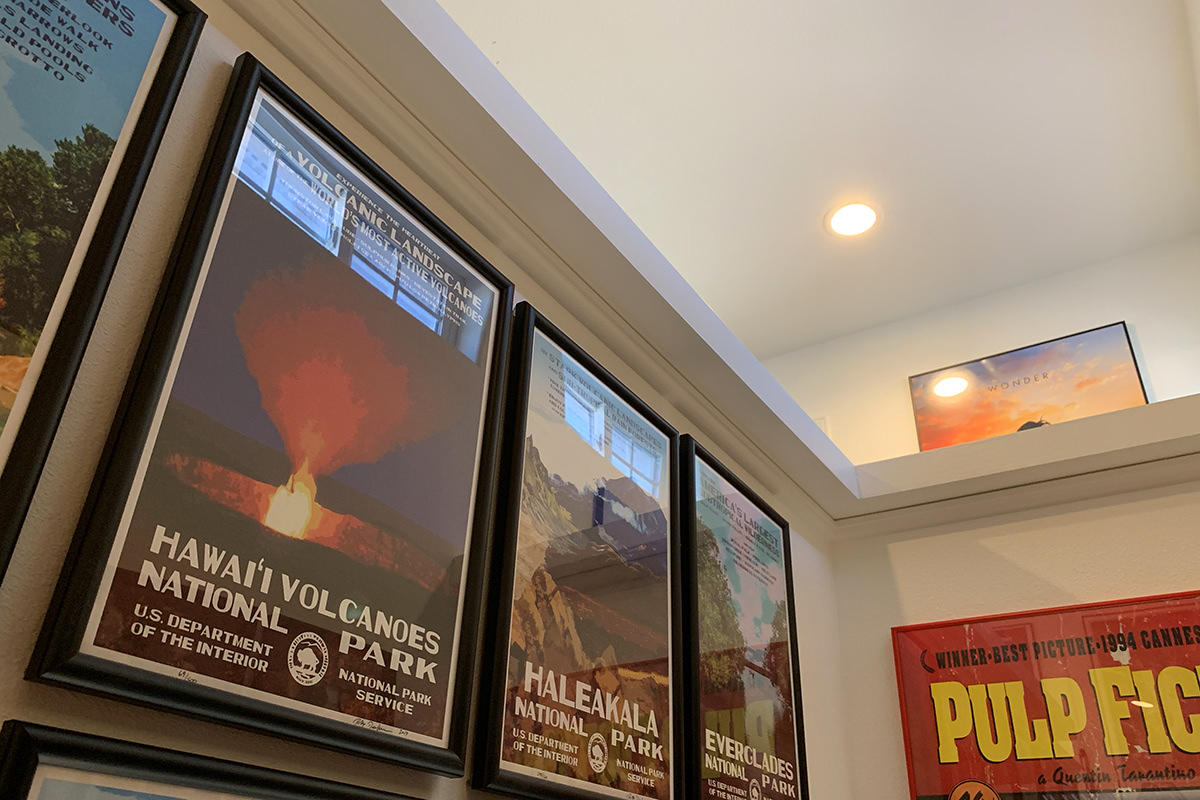 I sent the photos to a friend who does carpentry... he replied with "DESIGN FAIL! Somebody using the hand railing for the stairs will run into your construction!"
I couldn't understand what he was talking about until I realized that the angle of the photo doesn't show the whole story. So I sent him this photo and said "YOU WERE SAYING?!?"...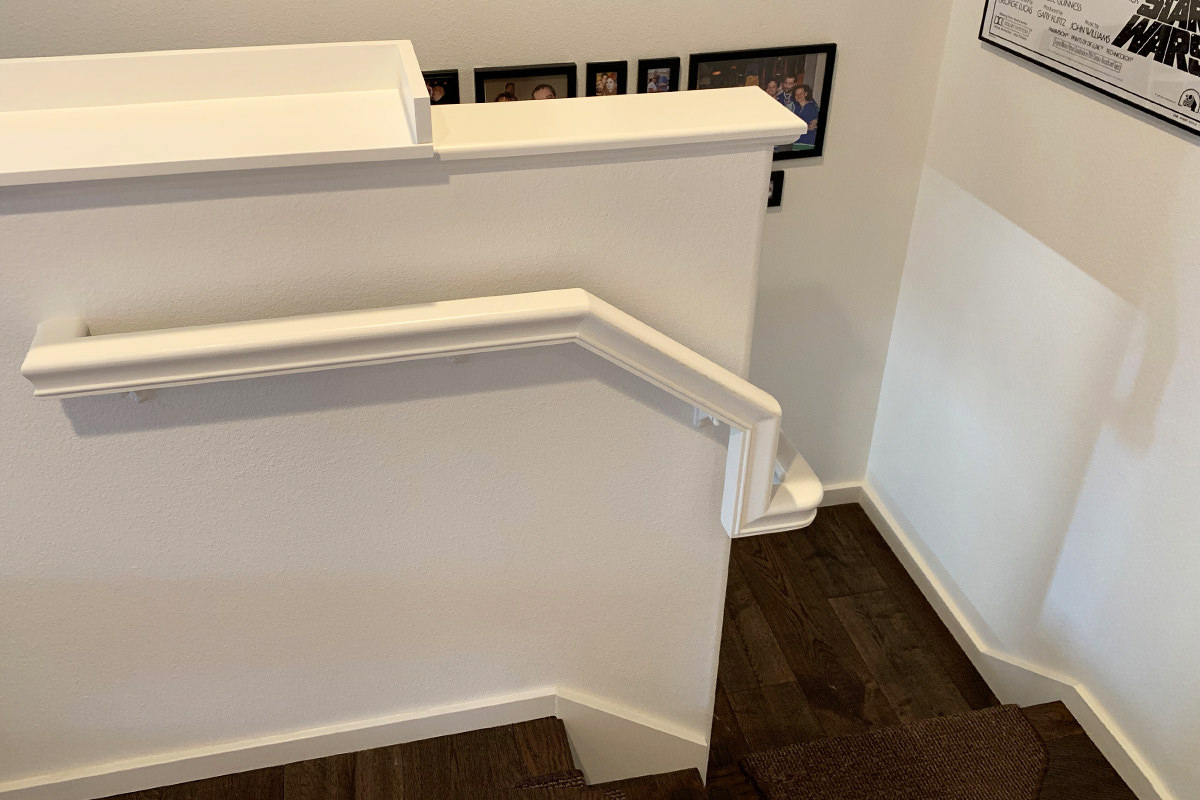 Turns out I actually DO put some thought into my projects!
Eventually I want to build a narrow staircase so they can climb up to the banister instead of making a dangerous jump. Until I do that, I put a bench in front that they can use to hop up more easily. Jenny was the first to take a look...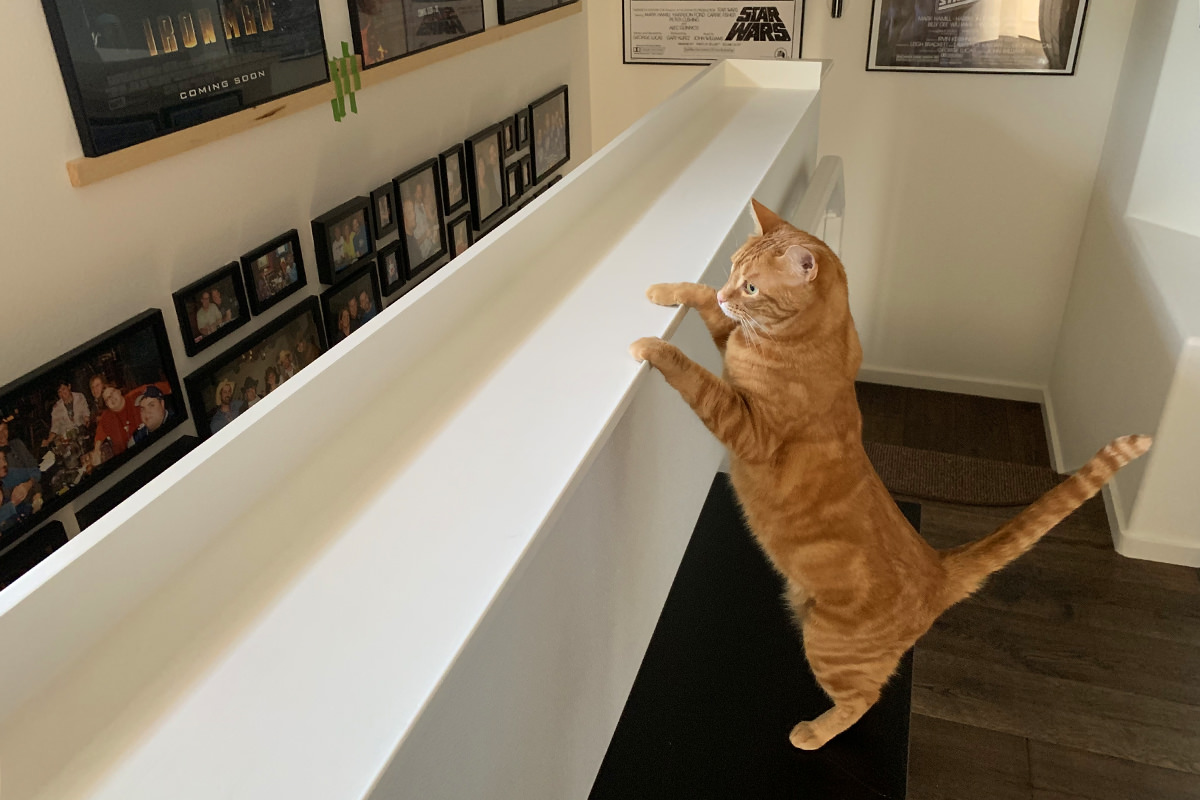 And there you have it... a safer, conveniently cat-sized walkway!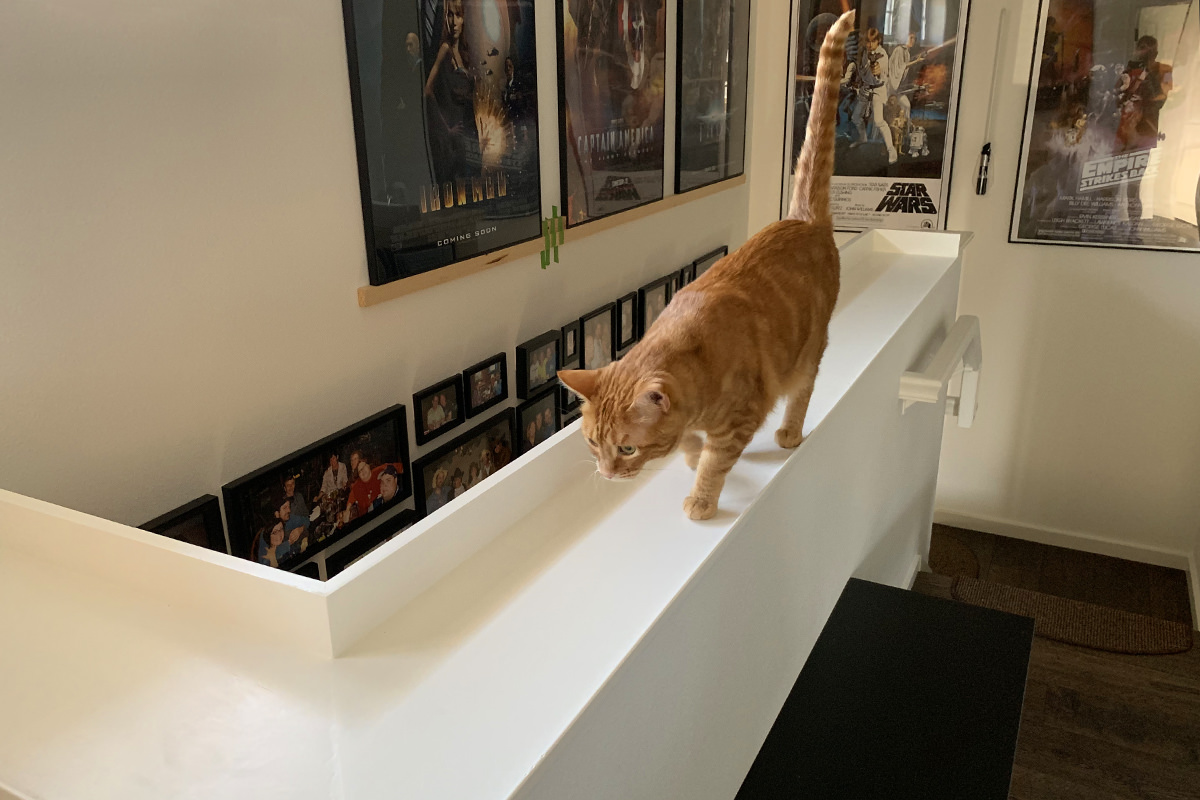 And now to think about how I can build cat stairs... and a safety ledge for the windows above the stairwell where Jenny likes to play. A "feature" of my house that terrifies me to no end. The girl is fearless when it comes to heights. Which is fine. But only when it's reasonably safe! She likes to be totally UNSAFE, and it drives me crazy.
Until next Caturday...