Since I'm supposed to be on vacation this week, but ended up home with a sick cat instead, I've been working 10-2 half-days. Except today I ended up going in at 11-3 because Jake had other plans for my morning.
He hopped on the bed with me after he'd eaten his breakfast... then proceeded to puke all over me. And, let me tell you, it was an impressive amount of vomit. Kind of shocking he was even able to contain so much spew in such a tiny body. Fortunately, it was all contained on my blanket so all I had to do was stick it in the wash... four times (just to be sure).
Afterwards he hopped right back on the bed and fell asleep...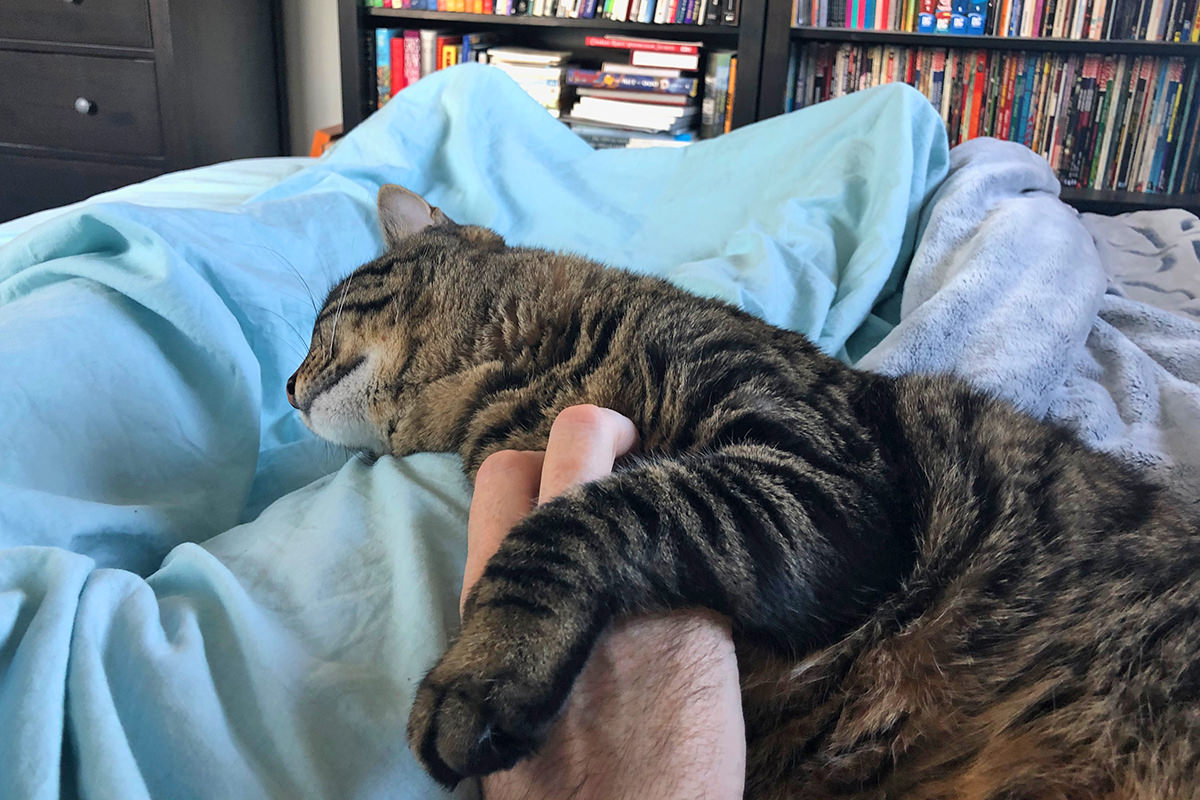 I wanted to keep an eye on him for a while, hence my being an hour late to work.
Before heading home to see if Jake had left any puke for me to find, I headed to the grocery store since my refrigerator and cupboards are bare. While there, I was excited that there was a new brand of mayo for me to try (Heinz!)... until I looked at the price tag...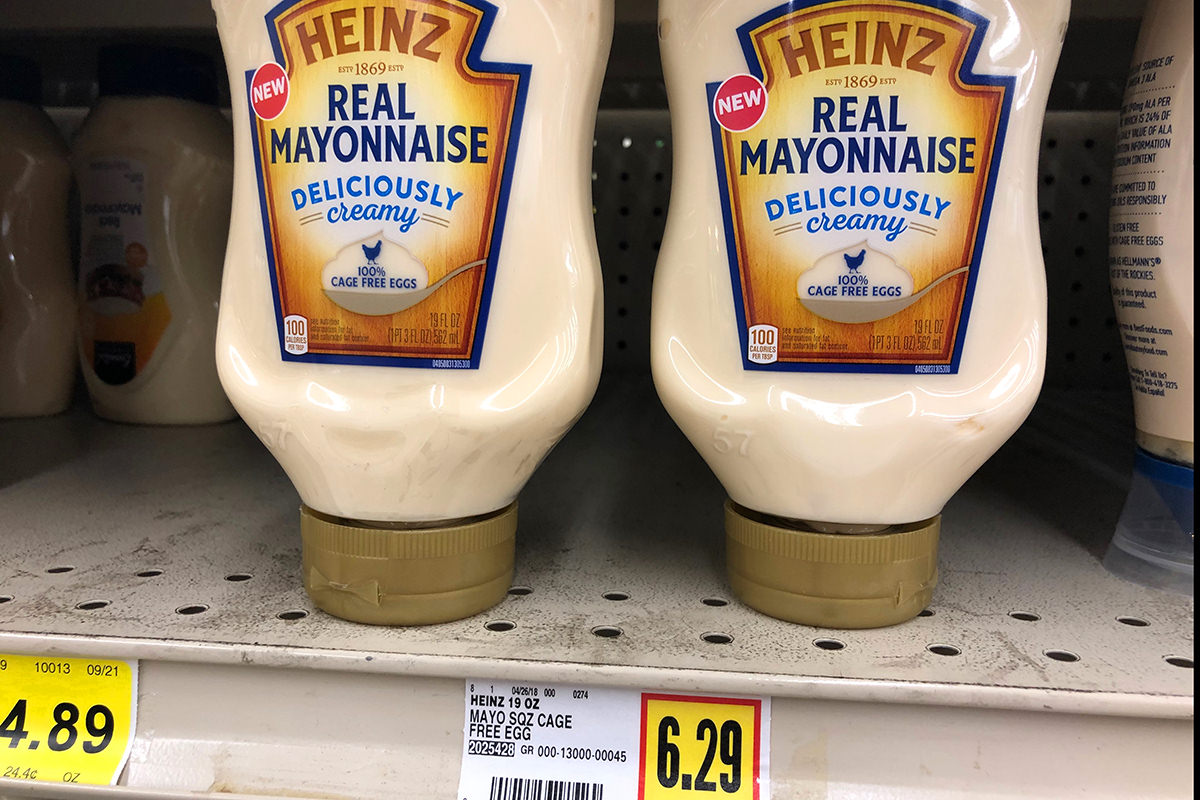 SIX DOLLARS AND TWENTY-NINE CENTS?!?? FOR MAYO?!? WTF?!? IS THERE GOLD IN IT? DOES IT COME WITH A FREE PONY? WHAT?!? Needless to say, no new mayo for me. Perhaps when I get to The Big City next I'll see if they have it for a reasonable price at the Safeway.
And... back to my home.
Which was pleasantly puke-free!
A quick look at the security cameras and I saw that Jake it still able to pee... many, many times... so I'm chalking this day up as a win.
After I run my blanket through the wash just one more time.