Ever since I got back from my brief Hawaiian excursion, I've done very little except worry about Jake. He seems okay. He's still peeing in tiny amounts a dozen times a day, but he doesn't seem to be in pain or anything like that, so I'm not freaking out. Yet.
No, what worries me is that he appears to have some kind of PTSD.
I'm working half-days this week so I can keep an eye on him. He spends every minute I'm here hanging all over me. He's at my side constantly...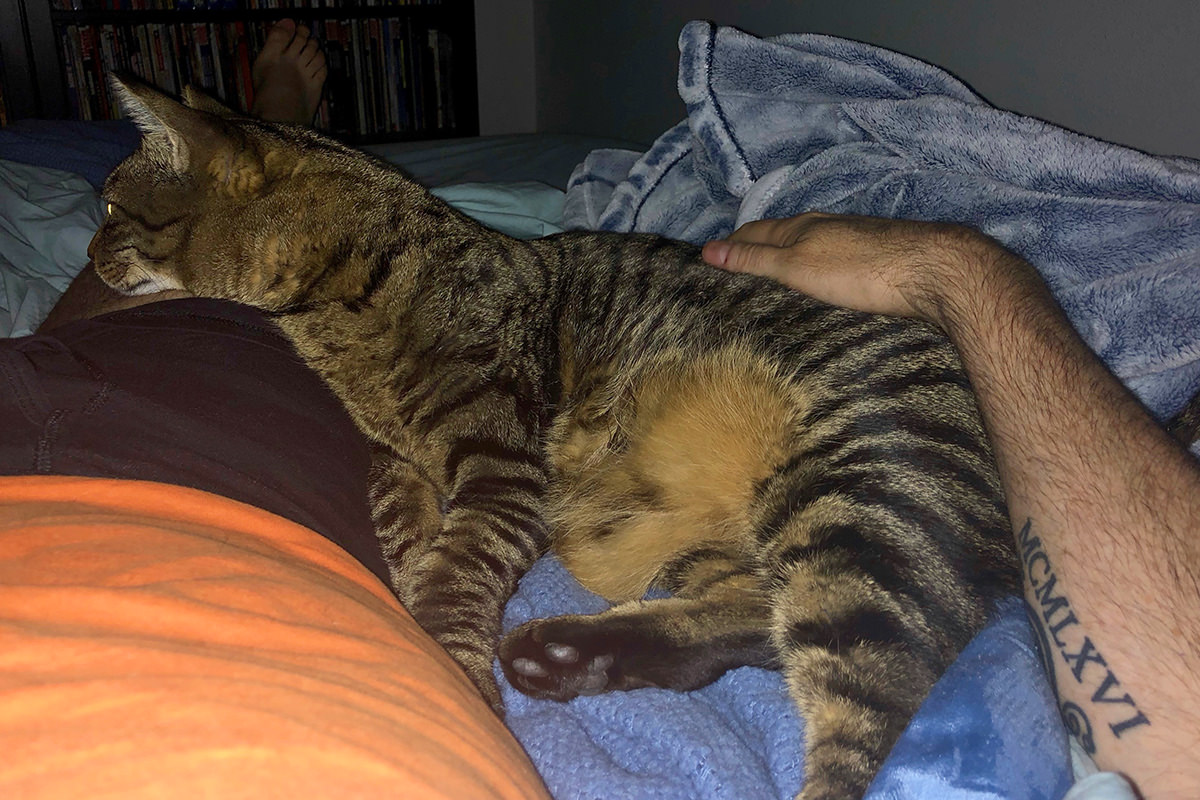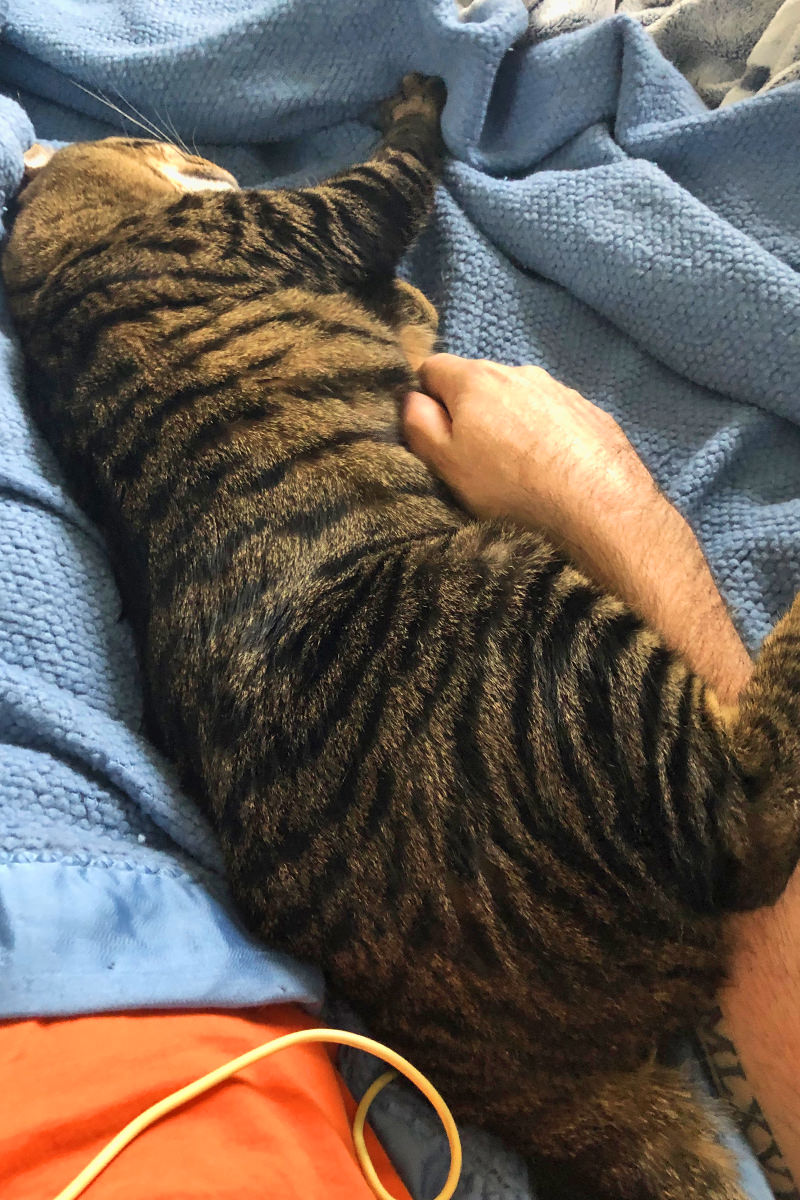 When I'm not home, however, Jake wanders around crying because he can't find me...

With the exception of the patch of fur they shaved off on his arm for an IV, he looks good physically...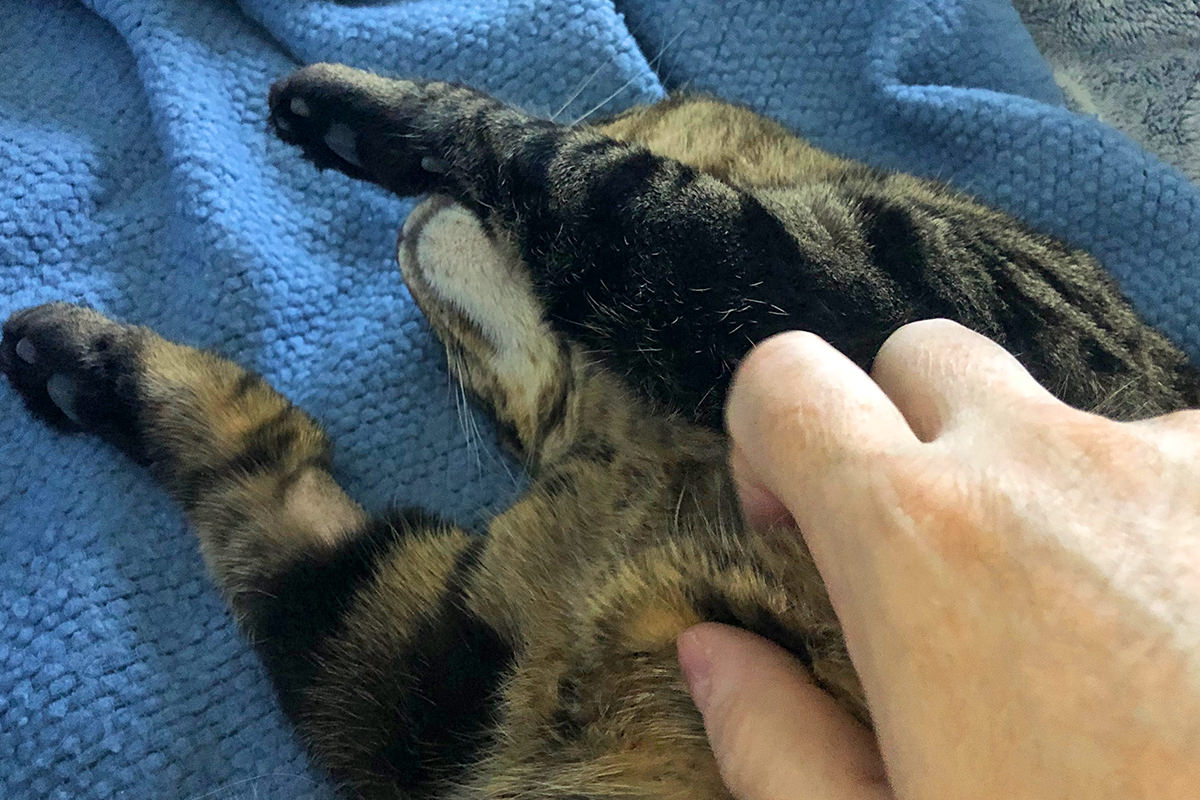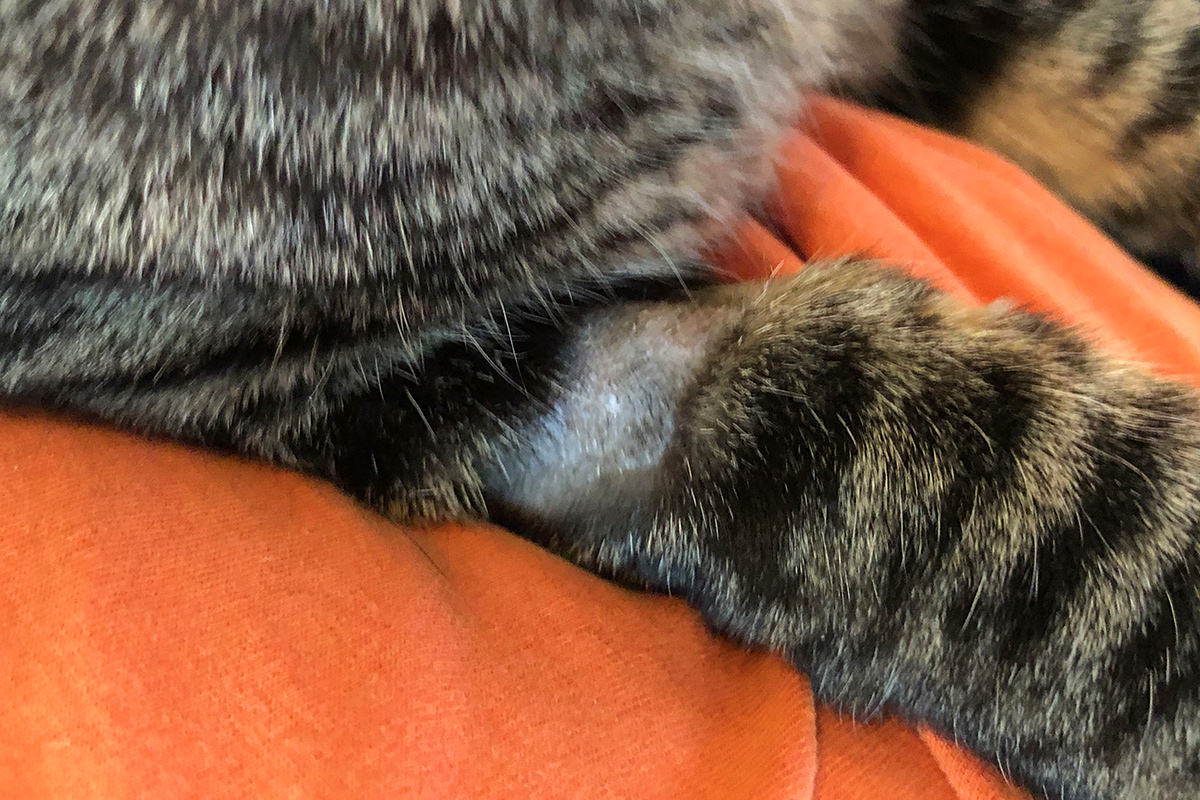 Well... not entirely..
Yesterday afternoon Jenny went climbing up my massive pole in the catio. I watched Jake try to follow her... and he couldn't. Turns out his claws are gone...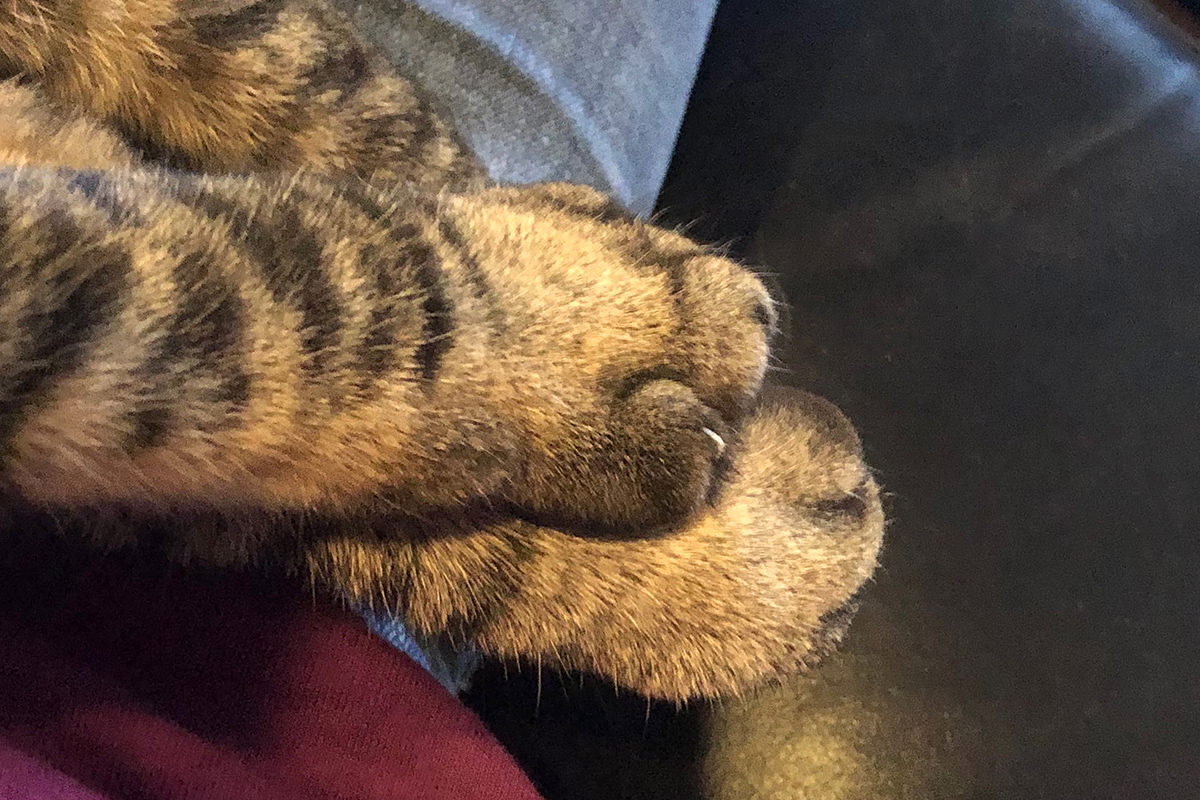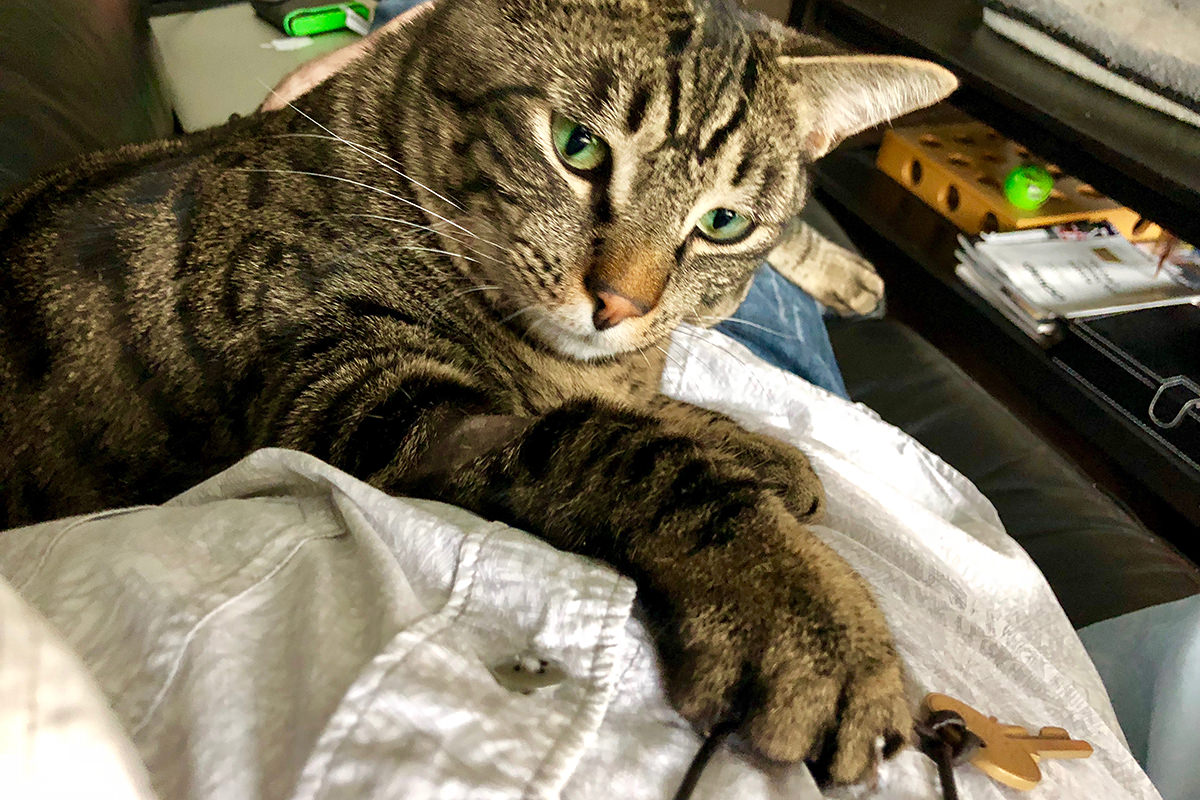 This upset me to an irrational degree.
I have never trimmed my cats' claws. When they were babies they scratched stuff they weren't supposed to... but after providing them lots of better things to scratch, they stopped scratching where they're not supposed to. Now they use only the poles and scratcher boards I've bought for them.
When the vet's office called for a check-in, I asked about his claws. They said they do it as a "courtesy' whenever cats are under anesthesia. Sometimes cats are violent and scratch at the staff. Since Jake is not violent I asked if I had the option of specifying that he and Jenny's claws not be trimmed if they are ever admitted. Turns out you can, so I did.

This morning I woke up to go to the bathroom and nearly bit it when I tripped on something. I turn on the light and my bedroom floor is covered in toys...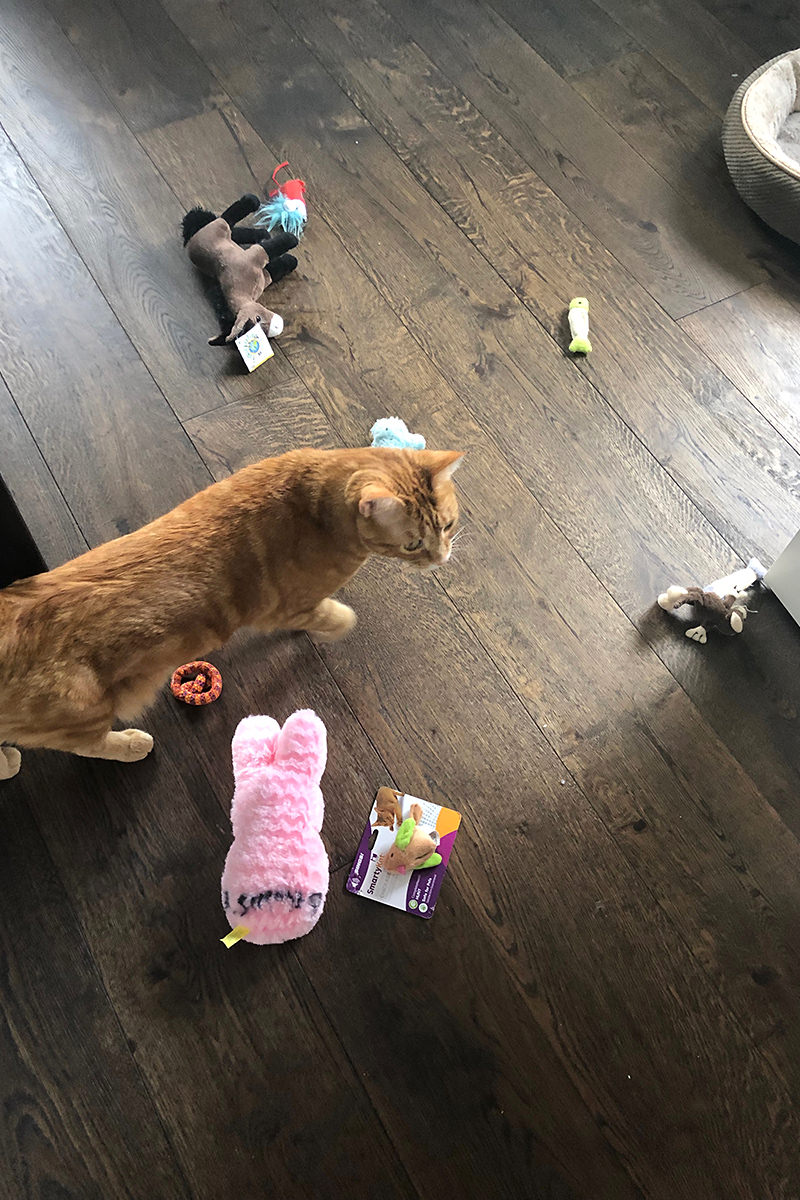 Apparently Jake is so happy to be home that he spent nearly two hours dragging all his toys up. Including his giant Peeps Bunny. He hasn't done anything like this in months...

Jake and Jenny seem to be getting along like they used to now. No hissing is involved. I wish they wouldn't get along on top of the dining room table (pet-safe disinfectant is expensive!)...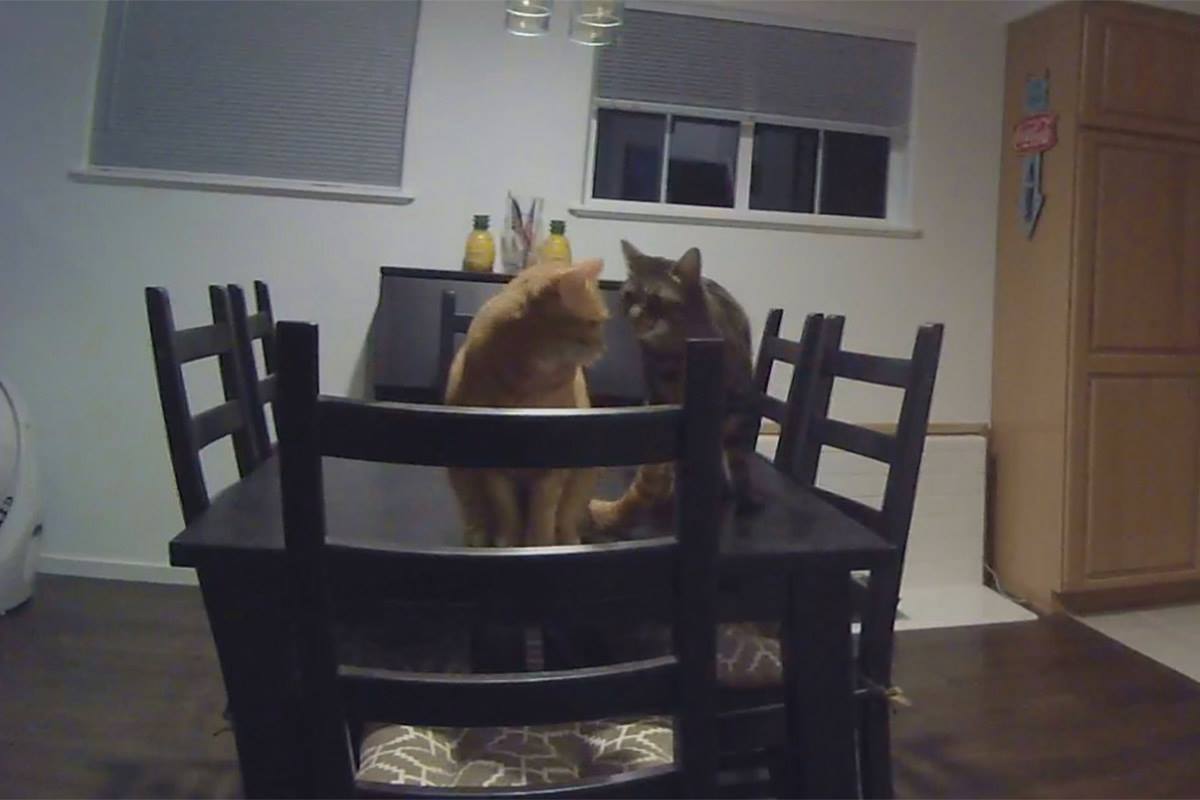 When they're not together, they're taking turns keeping me from work...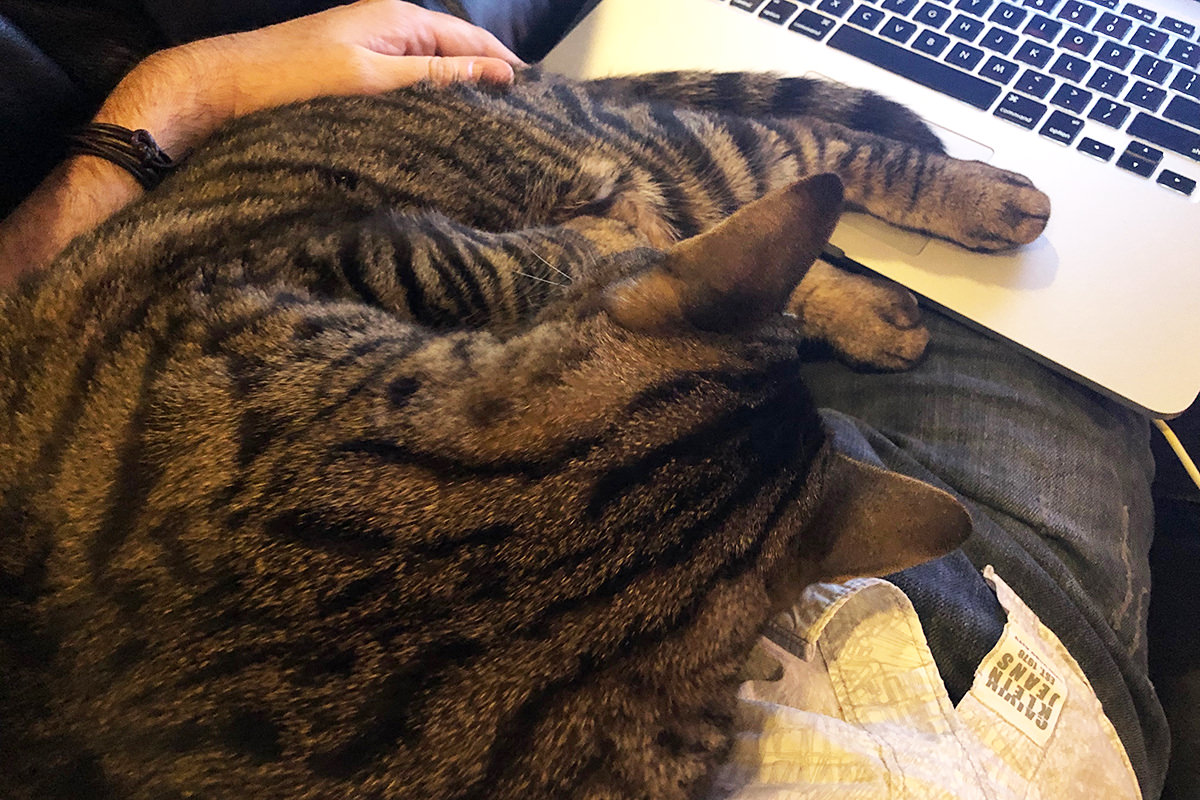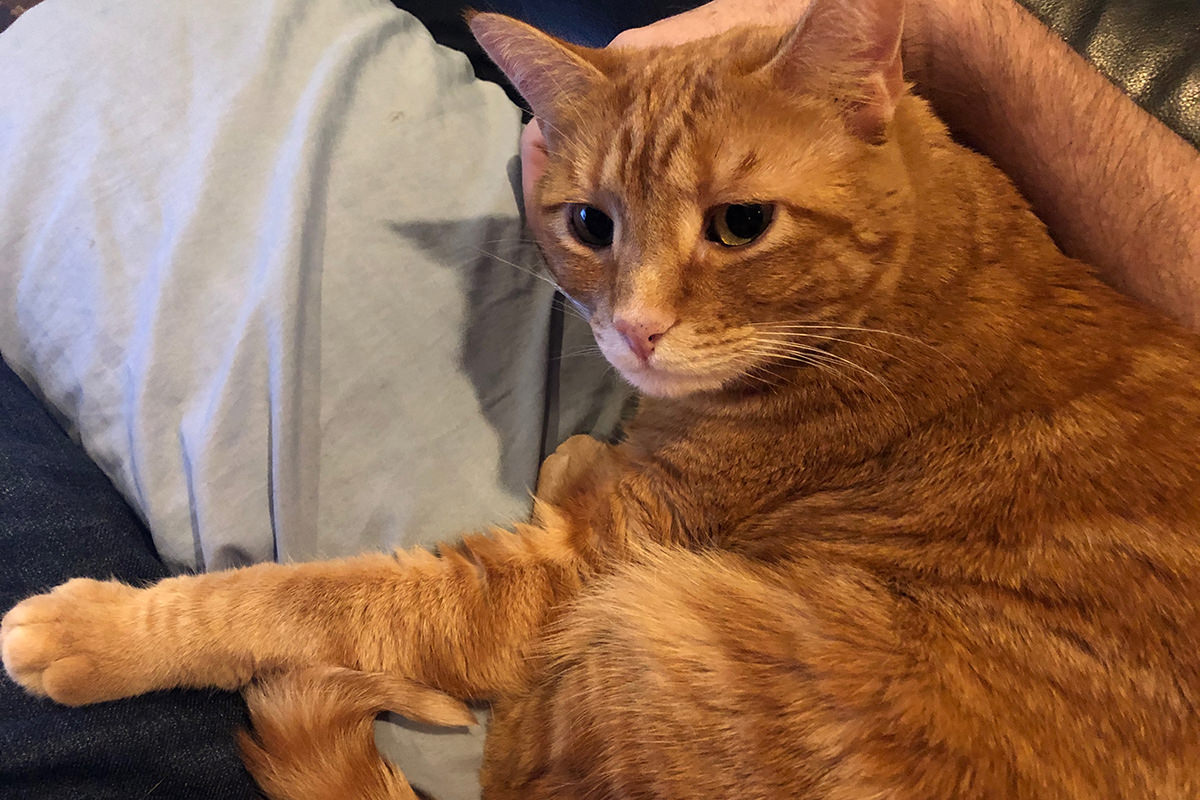 So... I guess we're back to normal then?
Here's hoping.