Since this past Caturday was spent discussing a cat of an entirely different kind... Black Panther... I am picking up the slack by posting my crazy cat lady stuff today.
One of my best finds in the cat toy arena is a new scratching post that the cats have been loving because it's really tall. Unlike most posts, they can stretch out as much as they want and not run out of pole. On top of that, they can climb it like a tree, which is something they both love to do. But Jake is a little more enthusiastic about making a game out of it. Set a toy on top, and he'll jump and climb his way up to grab it and throw it off...
He's kind of violent about it, so you have to be sure that your hands and other protruding body parts are kept clear...

It's all fun and games until Jenny makes noise jumping up on the couch and scares him just as he's reached his goal...

The reason Jenny is jumping up on the couch is because I set my freshly-laundered pants there. For whatever reason, that's always an open invitation for her to jump up and use my jeans as her personal scratching post. Or, as in this case, bite the crotch out. Which is exactly what I want her to do if somebody ever tries to grab my pussy...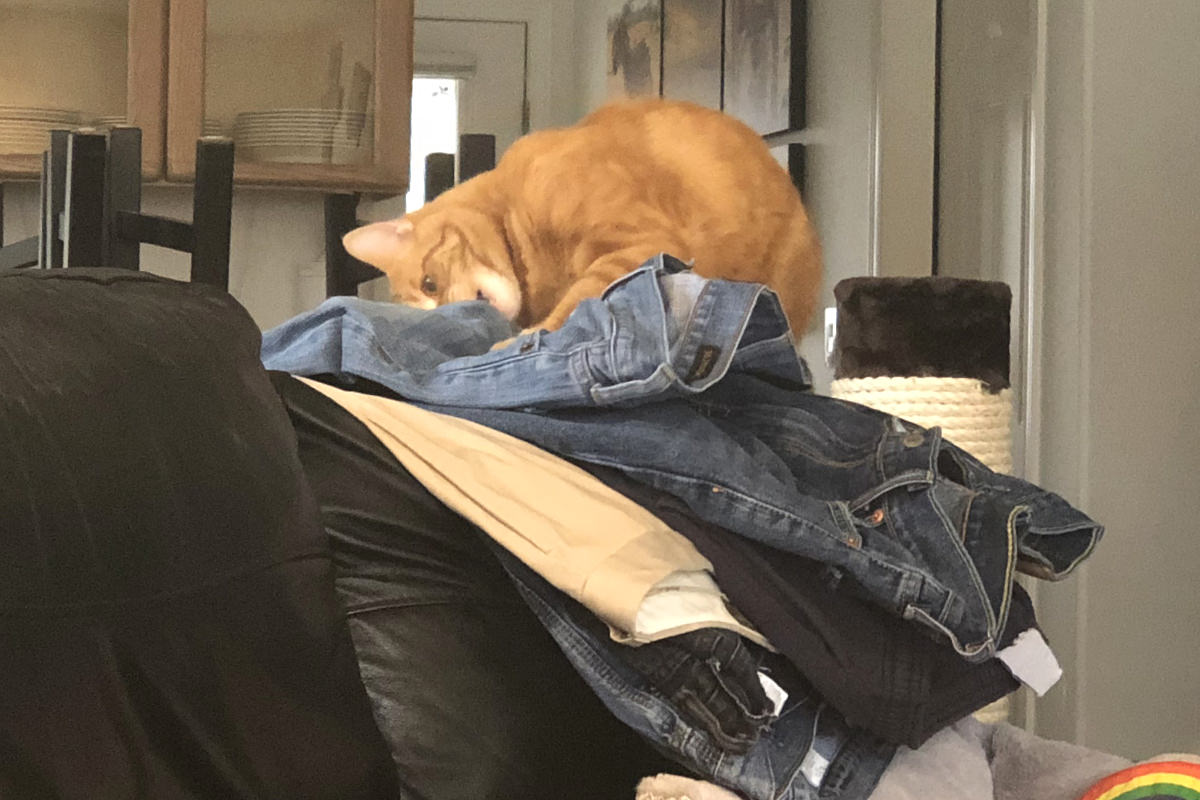 As I've previously mentioned, nobody appreciates a good belly rub like Jenny does. Every night when I go up to bed, she sprints up for her nightly belly rub. And she will stare at you until she gets her way. Or, if she's really impatient, she'll start meowing at you...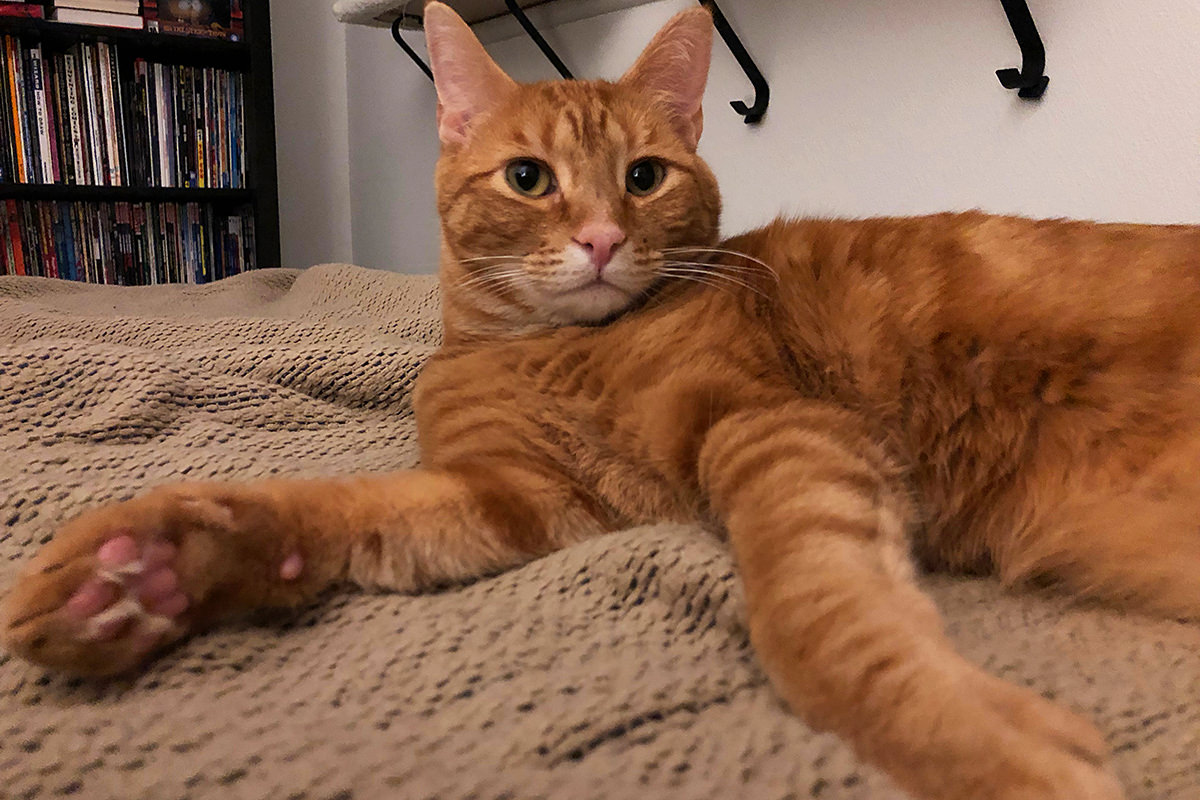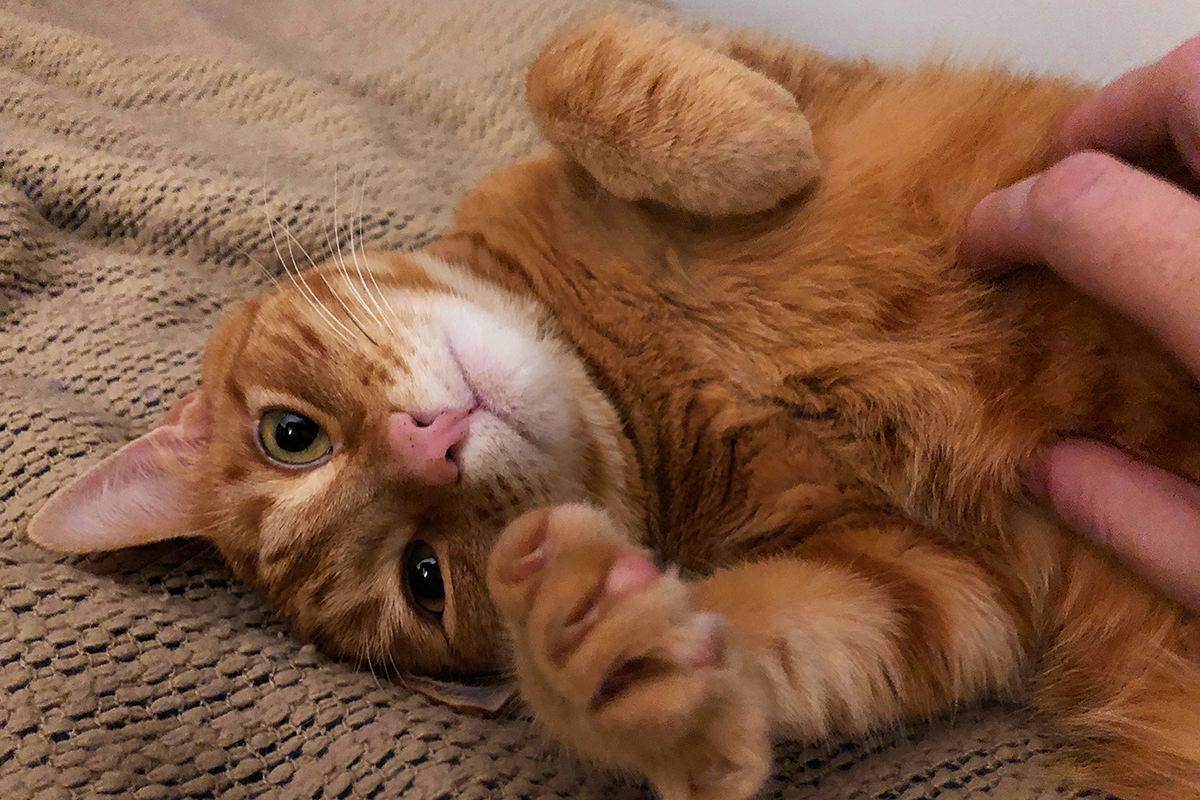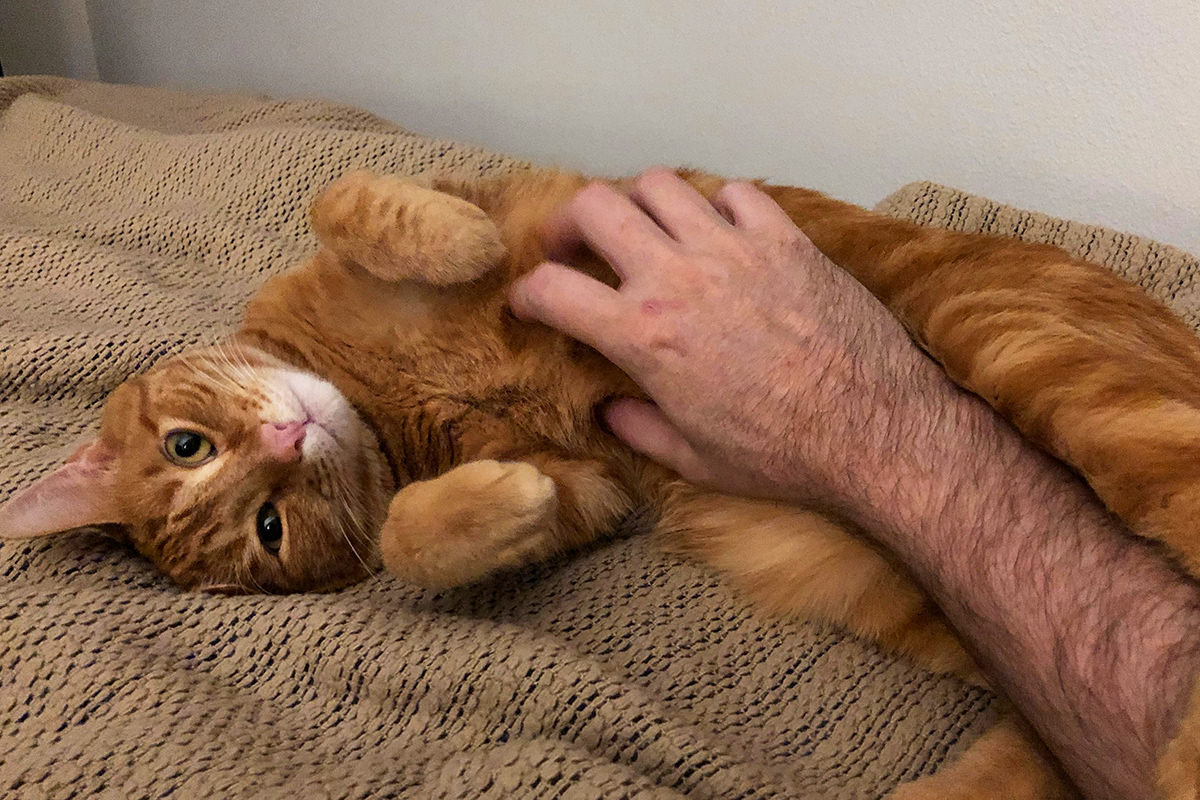 Since Jake got a video this time, here's Jenny's...

When it comes to using the litter box, Jenny has gotten increasingly insistent on having a clean place to poop in. She loves a clean box so much that if something goes wrong with the Litter-Robot and she has to wait too long for it to cycle, she has zero problem waking me up at 4:00am to fix that. Last night I noticed her sticking her head in the litter box acting like she was scared to go in...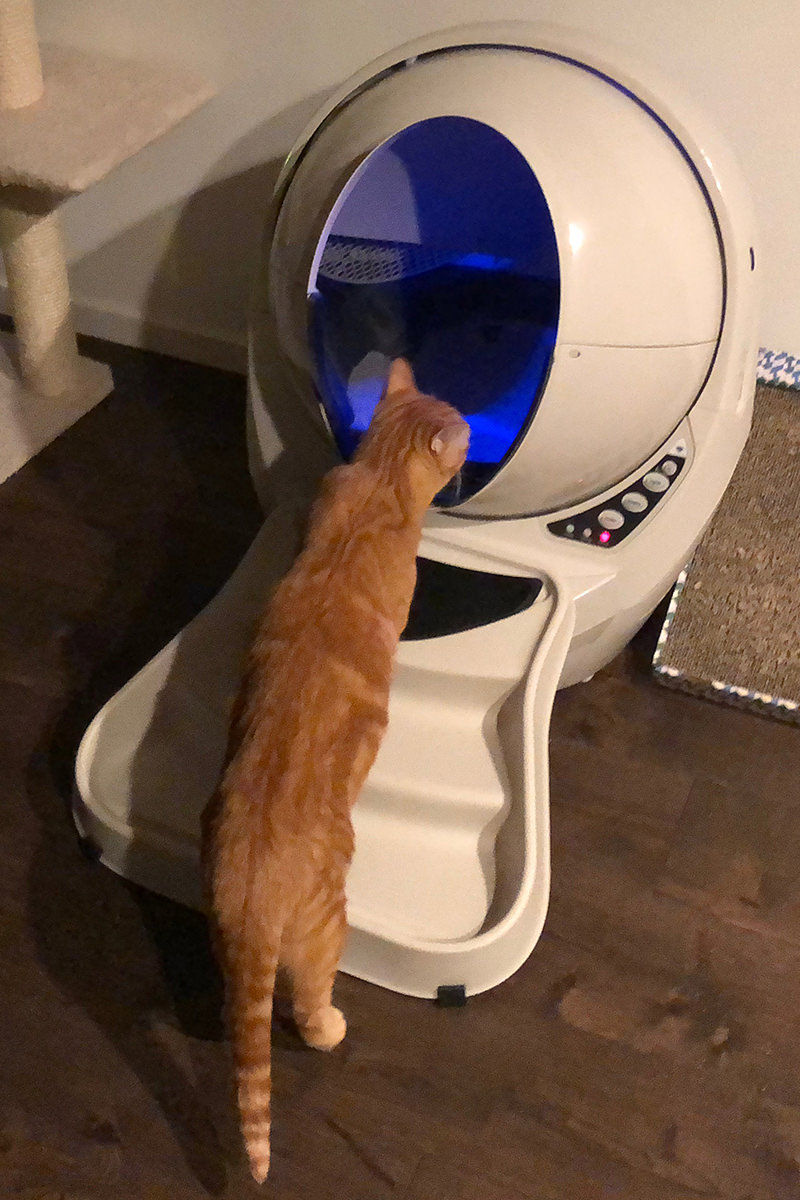 Then I saw that the red light was on, which meant that Jake must have beat her there, and Litter-Robot was waiting five minutes before it cycles, which allows the waste to clump and be disposed of more easily. This is no big deal, because Jenny is perfectly content to wait for it to clean itself. I've seen her do so many times.
But this time?
This time she started meowing for Litter-Robot to hurry up.
I started laughing because just when I think my cats can't surprise me... they go and do something like this.
Or this...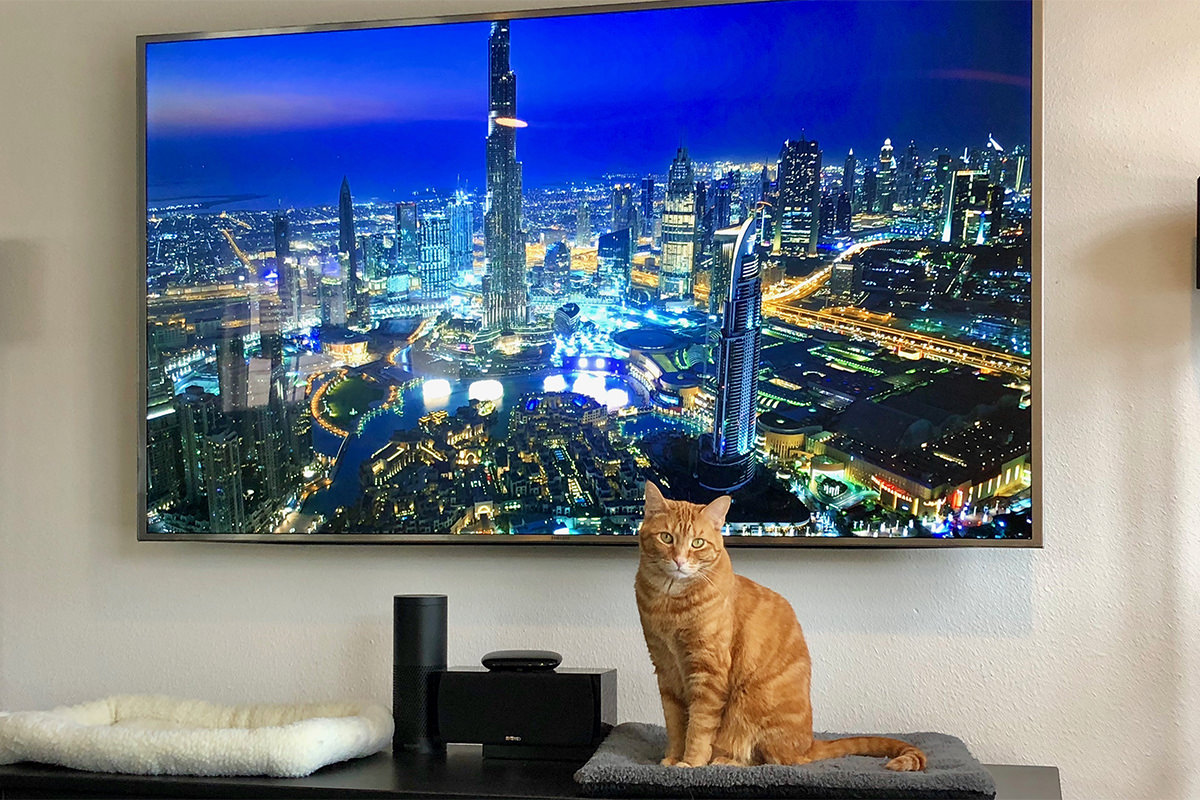 Jenny was watching television, but I had to pause in order to take care of something and the cityscapes screensaver activated. Jenny was not please about this. Not pleased at all. In fact, I think she was quite cross.
I don't know why. That's one beautiful screensaver. I've not been to Dubai yet, and that Blade-Runner-esque view makes me want to visit real soon now.
And that's all I got. See you next Caturday... which is a short five days away!