My cats are not pukers. I think I've cleaned up just one puke and one hairball the entire time I've had them. And the puke wasn't really puke at all... Jake was in the middle of eating when he got distracted somehow and left a spot of half-chewed food on the floor. That's as bad as it's ever gotten.
Tonight I get home and cleaned up three piles of puke... each hardly anything but water. Looking back through video footage, I see that it's not Jake like I expected... it's Jenny...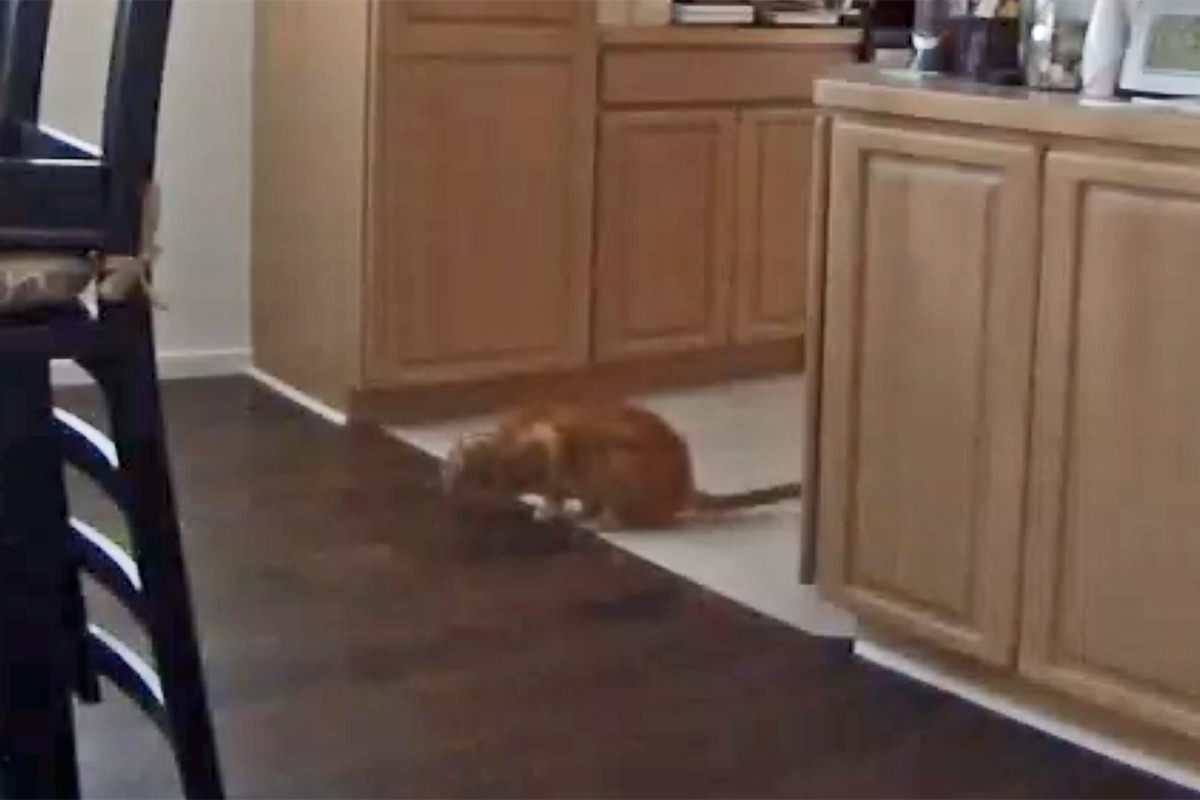 As I was writing this, she just puked a fourth time. Poor thing has an upset tummy for some reason. I'm worried that she's eaten something she shouldn't have, so I've been scrubbing through security camera footage trying to figure out what it could be. But there's nothing. She goofed around for a while, but was mostly sleeping in different places around the house. All household cleaners and anything dangerous are always kept secured from my cats, so I can only guess it's a bug or a bad pouch of food (just to be sure, I threw the rest of the carton in the garbage). Since what she puked up was mostly water, I took apart the fountain for a thorough cleaning a few days early (I rinse it weekly and deep-clean every other week).
Whatever it was, I've been following her around with towels to clean up after her. The poor little girl is so small that when a bout hits, her whole body is convulsing all the way from her stomach. The good news is that the "attacks" have gotten less severe each time... with a smaller amount of water coming up. I just laid with her for an hour on my bed giving her a belly rub and I think she's done. At dinner she didn't eat a lot, but she did eat... and she's kept it down for 15 minutes with no more puking. After her light meal, she climbed on top of the cat tree and is acting like nothing happened... so fingers crossed.
UPDATE: Well, I'd say all is definitely well with Jenny. She just made a spectacular 6-foot leap off the cat tree, had more to eat, then went outside in the catio to be on lookout for the dog that's running around out there...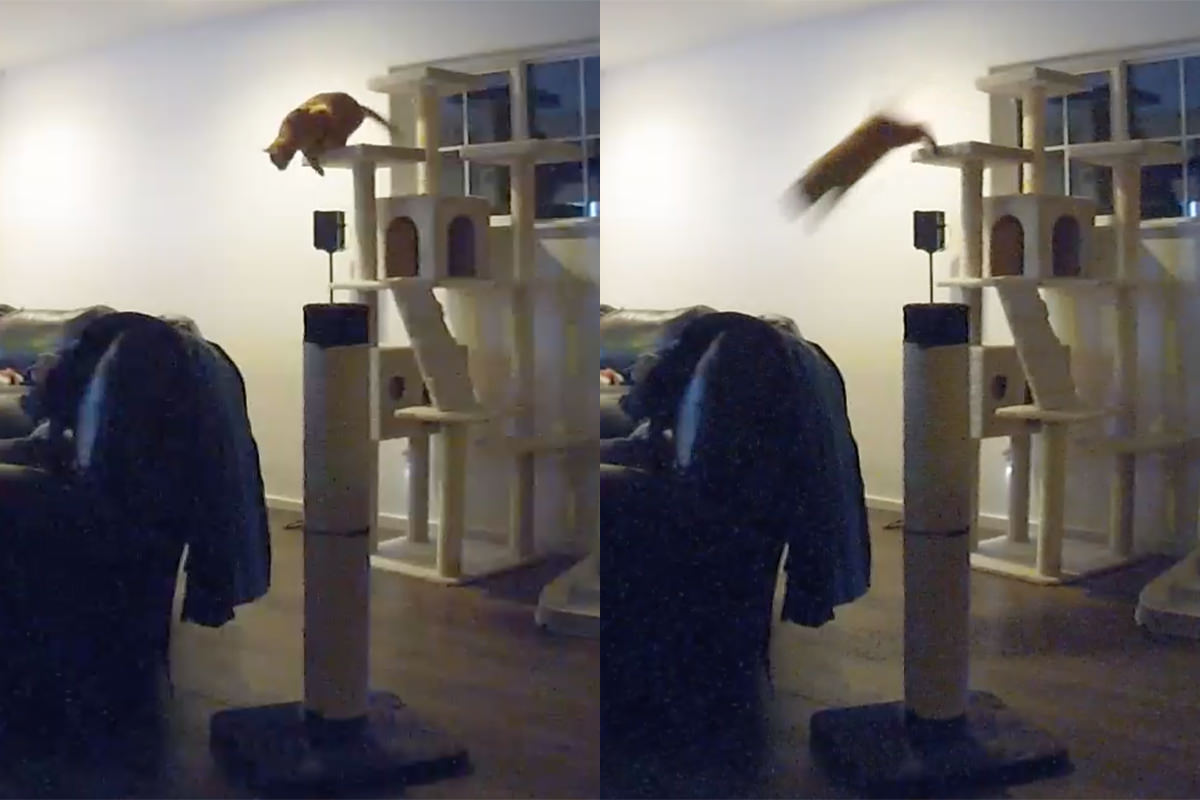 UPDATE: I'm betting that Jenny has been sick for longer than just today. Tonight she wanted to be fed FOUR times. After the third time, Jake... who will eat anything forever, stopped wanting more food, and she ate his food too. She's been drinking a lot of water all evening. She's also gone to the bathroom twice tonight, which she's never done before. I feel awful that I didn't notice she's been ill until she was puking... my guess is that she hasn't been eating much for at least two days, and now she's making up for lost time. I need to pay closer attention to my cats.
UPDATE: Well, it's the next morning and Jenny is getting sick again. Not a lot... and not the severe convulsions she had yesterday... but enough that I'm going into work late so I can lay down with her and make sure she's okay.
UPDATE: And... she's back to 100% again, it would seem. Odds are that I probably was more upset over her getting sick than she was.