Jenny came in and woke me up a little after 4am this morning. This is unusual because my cats rarely bother me while I am sleeping. I petted her on the head, she walked to the door and meowed, then ran downstairs. I rolled over and tried to get back to sleep.
Five minutes later she was back meowing again.
Thinking this is like Lassie trying to tell people that Timmy has fallen down a well, this time I follow her downstairs to find out what the problem is. Was Jake into something he shouldn't be? Is there another bird in the house? She leads me to the Litter-Robot and meows again. Turns out the Litter-Robot is stuck, Jake took a big dump in it, and the litter level is very low. So I replenish the litter, reset the Litter-Robot, then watch as Jenny waits for it to cycle so she has a clean spot to go to the bathroom.
Now... I wouldn't blame you for thinking I'm making this up. It sounds unreal, right?
Except this is Jenny we're talking about... and I have security camera footage that captures the whole thing.
This is my life now.

Here's Jake taking a dump in Litter Robot at 3:38am...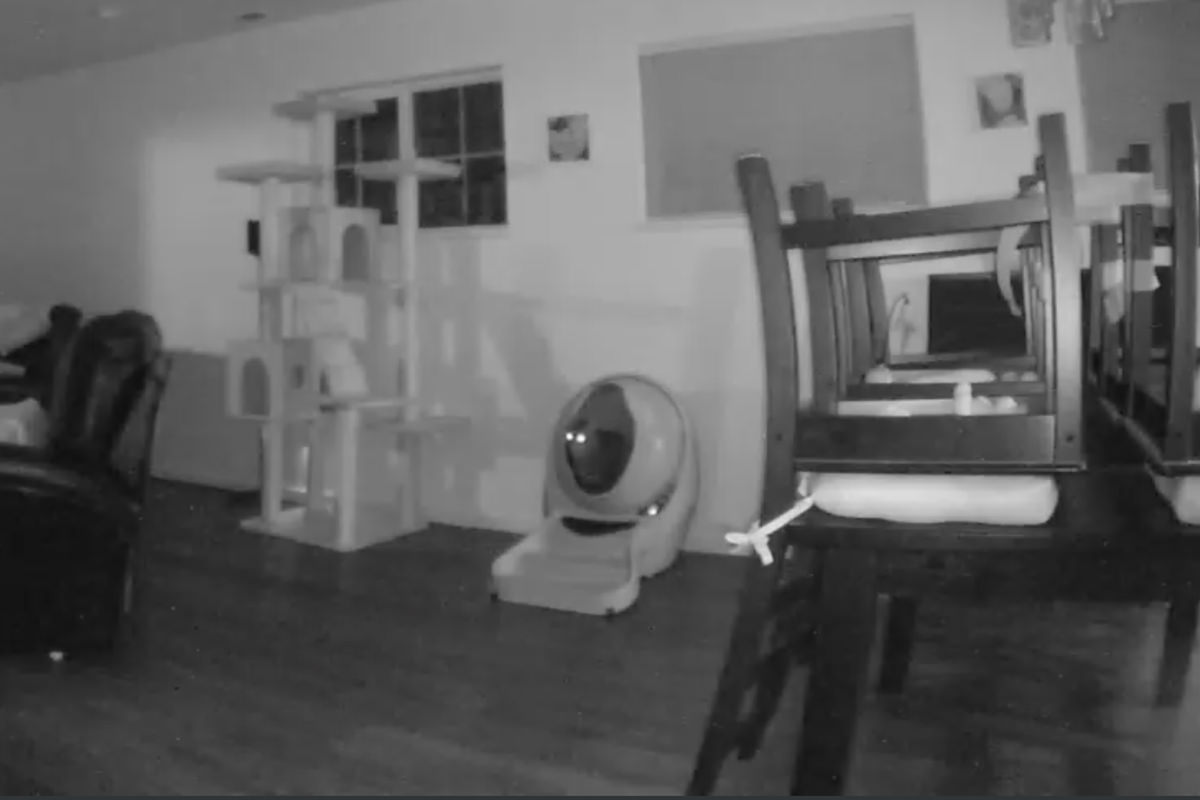 Here's Jenny going to use the Liter-Robot at 4:02am...

Here's Jenny deciding that she is not using a bathroom that smells like one of Jake's notorious dumps...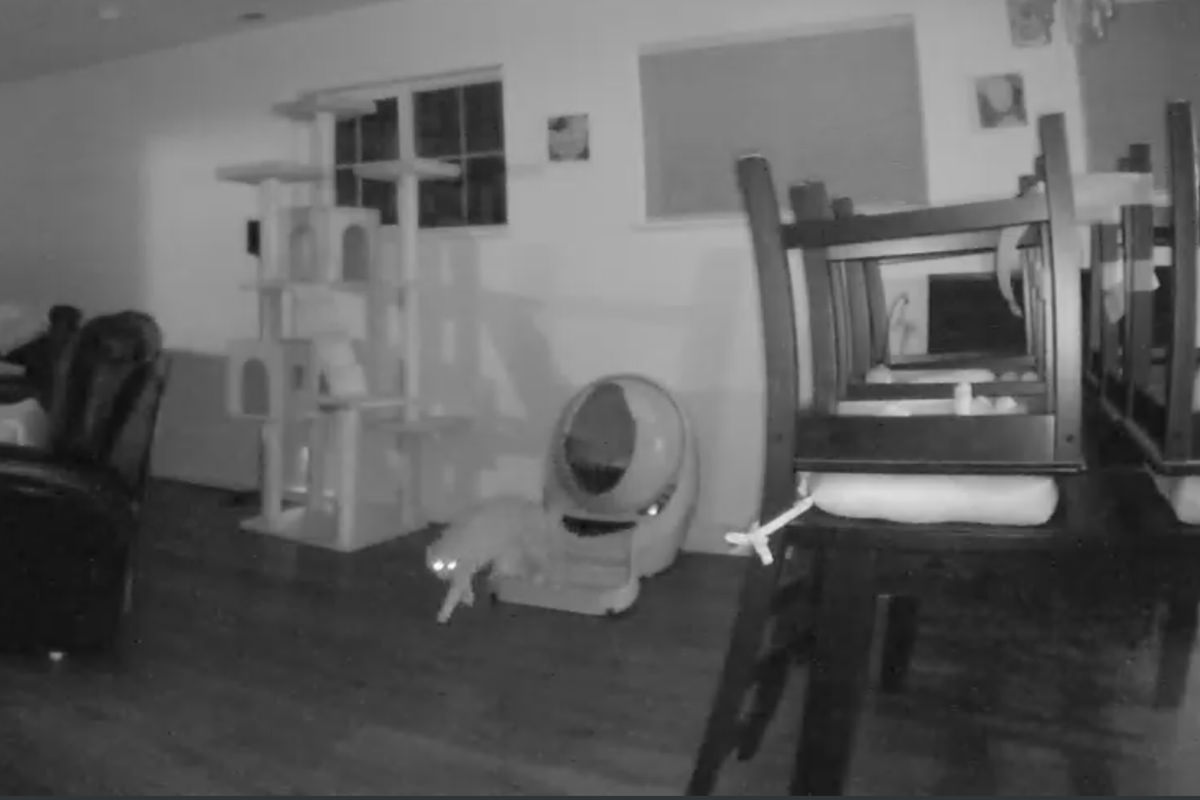 Here's Jenny coming up to get me...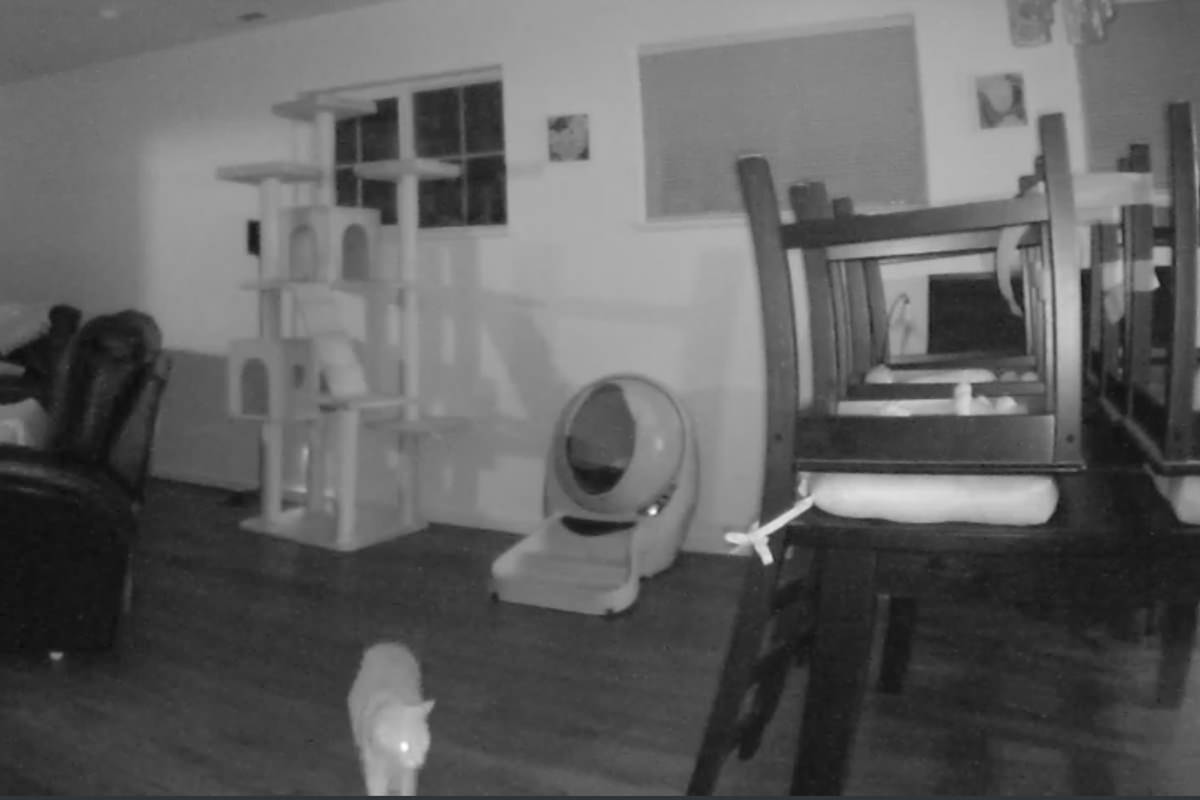 Remember that I ignored her the first time. But she persisted. Here's Jenny leading me to the Litter-Robot at 4:12am where, sure enough, I find it's stuck and there's not enough litter in it to cover Jake's poop...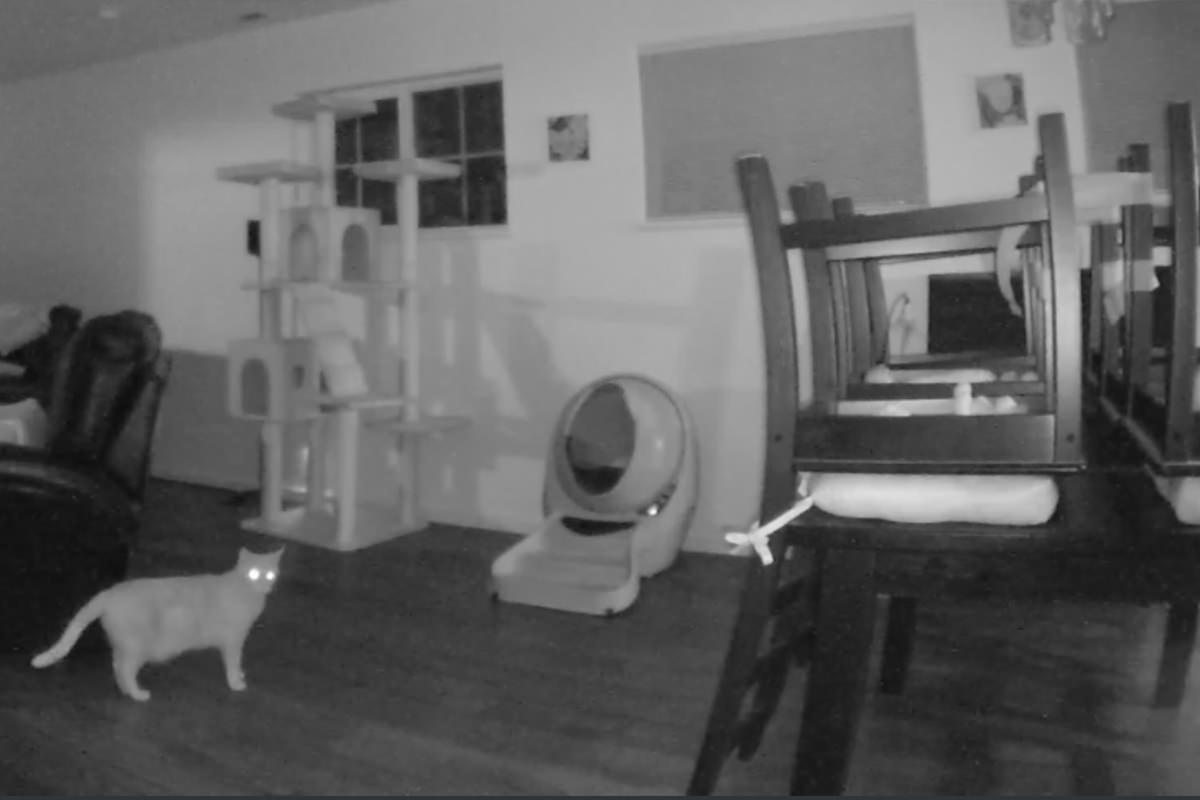 Here's me refilling the Litter-Robot with fresh kitty litter so I can reset it...

Here's Jenny waiting for the Litter-Robot to cycle so she has a clean place to do her business...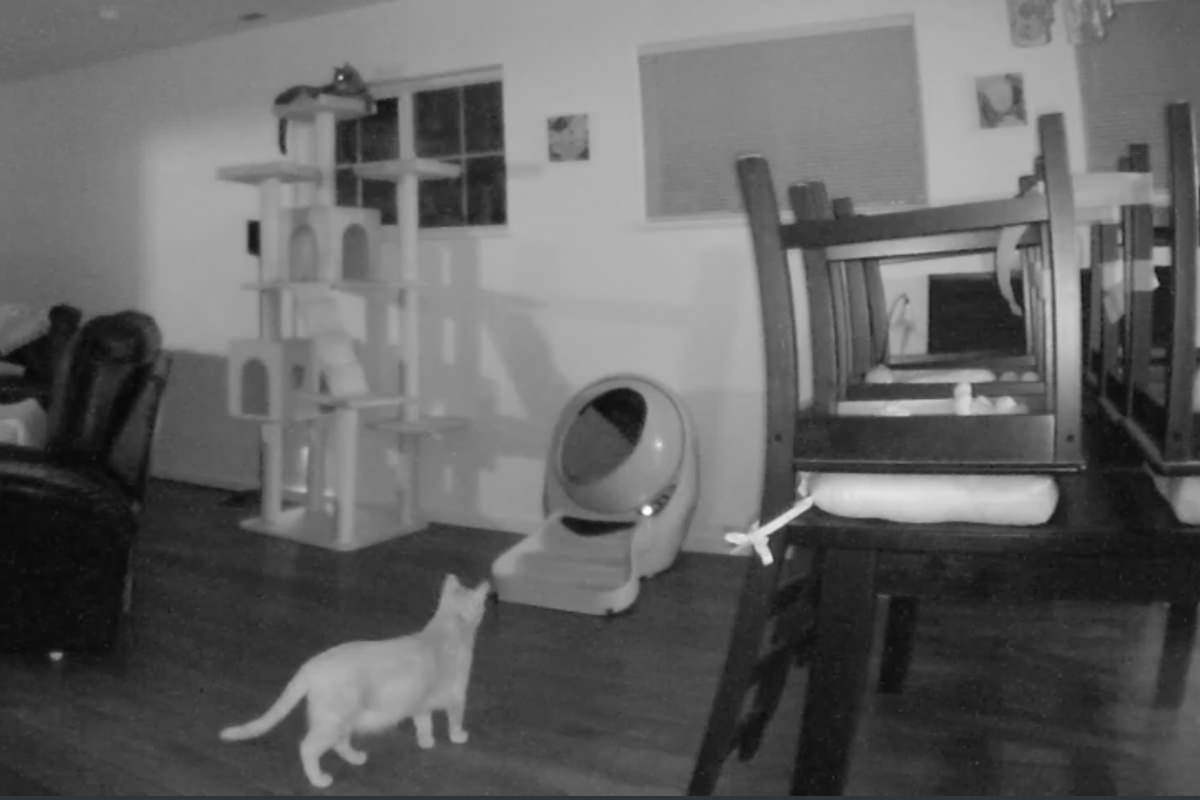 And here's Jenny finally having a clean place to go to the bathroom like she wanted all along... while Jake watches her...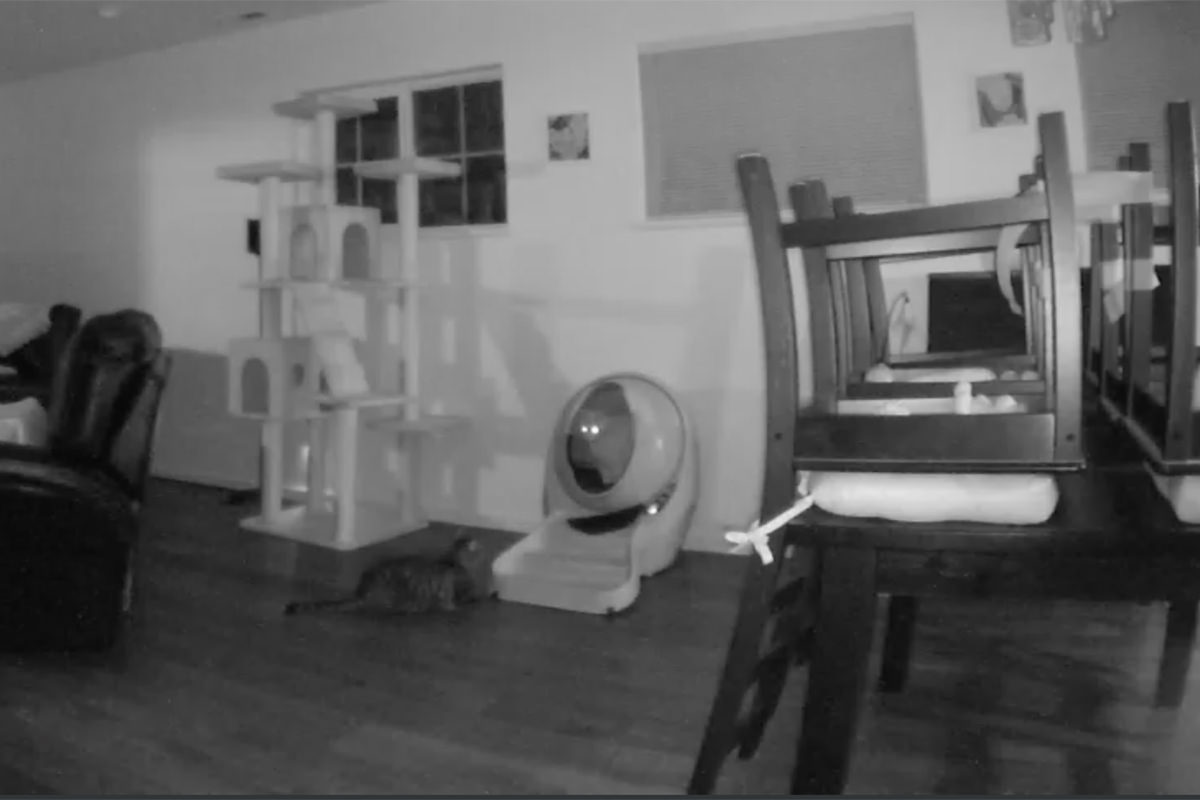 Nobody warned me about stuff like this before I got cats.
Remember, I was a dog person before I got cats.