"Come of Baby Girl, time for bed."
"Meow."
"Yes. Yes. You can get scratches on your head."
"MEOW!"
"Give me a minute! I have to go to the bathroom."
"MEOWWWWW!"
"Oh stop. You're not dying. I have to wash my hands."
"MEOW!"
"I have to change into a T-shirt... just wait a minute!"
"Meow. Meow. Meow."
"Okay. Okay. I'm coming..."
"Meow."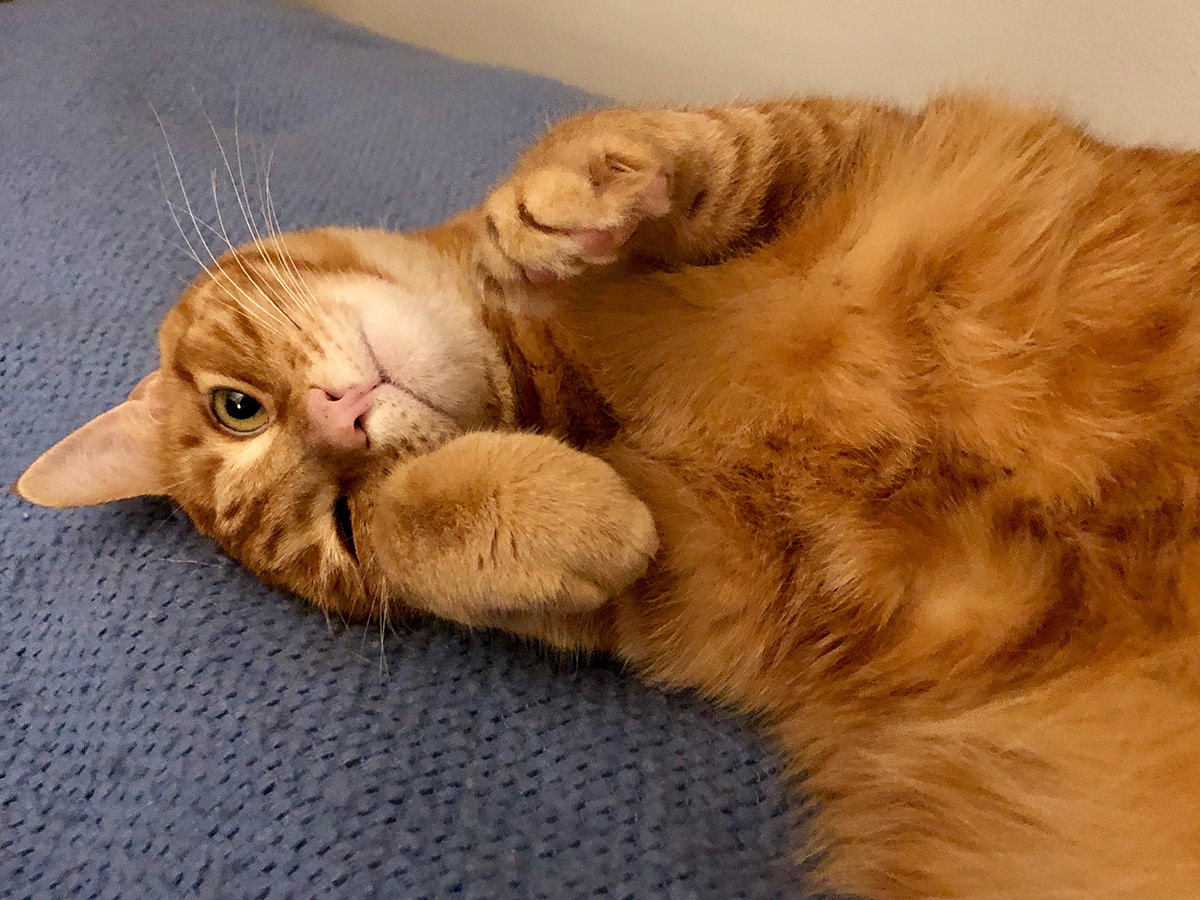 "Alright! Alright!"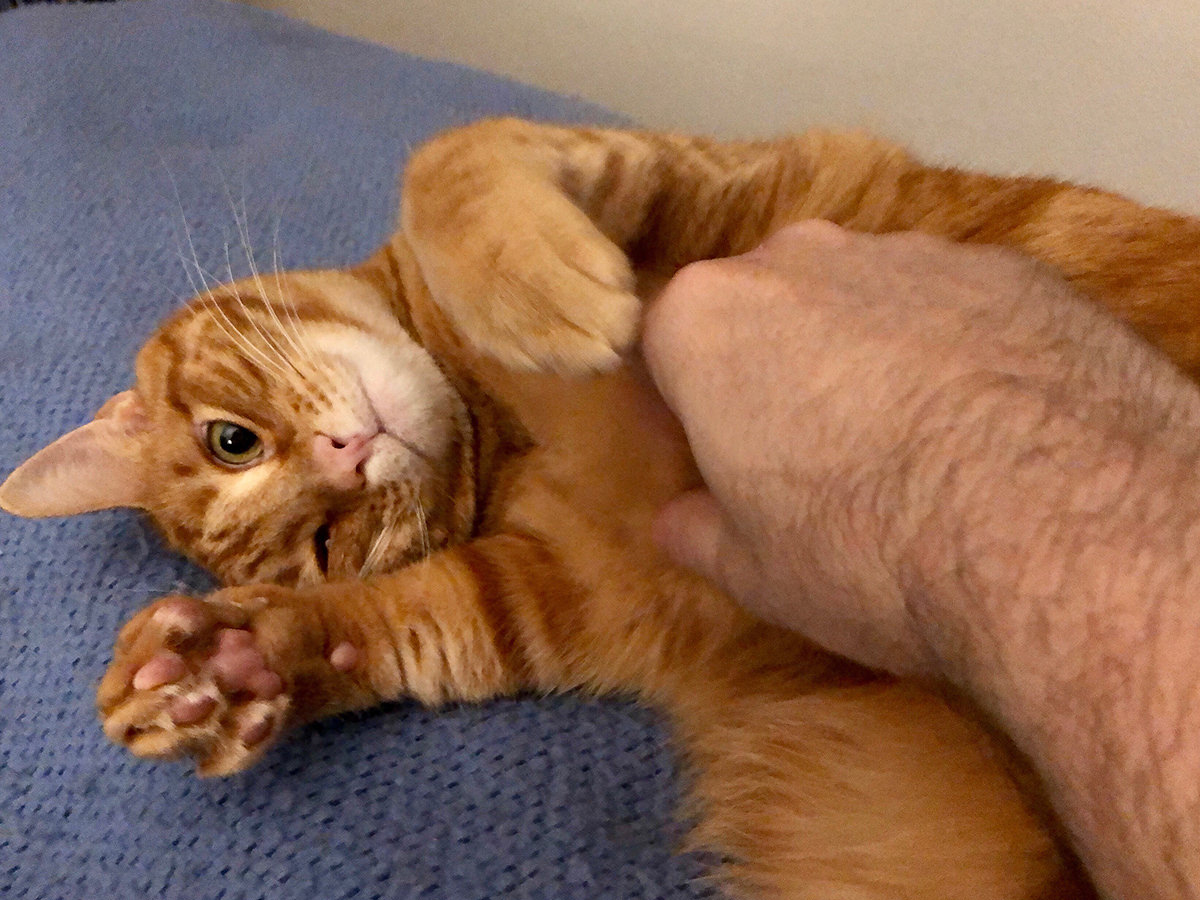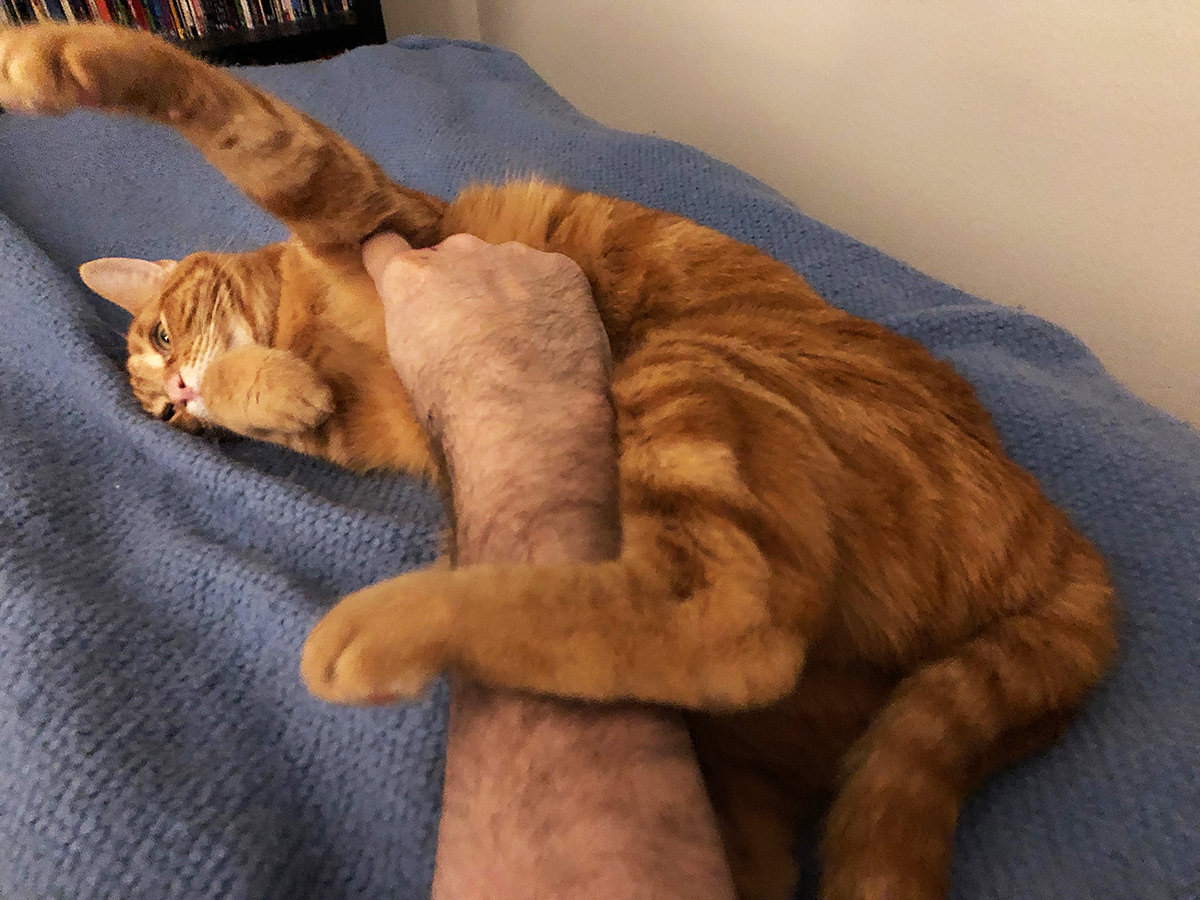 "Meow."
I've never seen a cat get into belly rubs like Jenny does. She goes nuts for them, and is very, very impatient when it comes to her nightly rub-down.