My long-time friend Howard died today and I am lost.
We first found each other through blogging a decade ago, but our friendship went far beyond that. Last night I was sifting through hours upon hours of texts, messages, emails, and comments, and realized that we have been in near-continuous contact since we first found each other. Our taste in music, movies, anime, and so many things were in perfect sync so there was always something to talk about.
And I guess sometimes you just know, you know?
We met in person a half-dozen times, usually when I was in Denver for work. The first was at my "Daveorado" event back in August of 2009...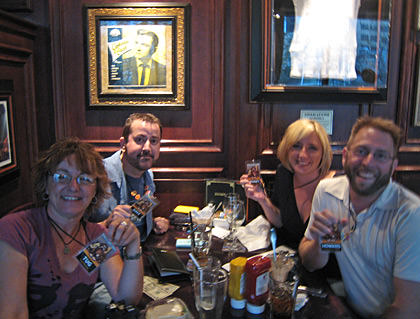 Tug, Me, Hot Doctor's Wife, and Howard at the Hard Rock Cafe Denver!
And then there was that time we flew to L.A. so we could catch a rare US appearance by anime god Hayao Miyazaki, truly one of the best moments of my life.
And then there was the time we went to see Duran Duran at Red Rocks.
And then there was the time back in May when I flew to Denver to celebrate Howard's 50th birthday.
But most of our contact was just everyday stuff. Like when I first got Jake and Jenny and he decided to make them into a meme...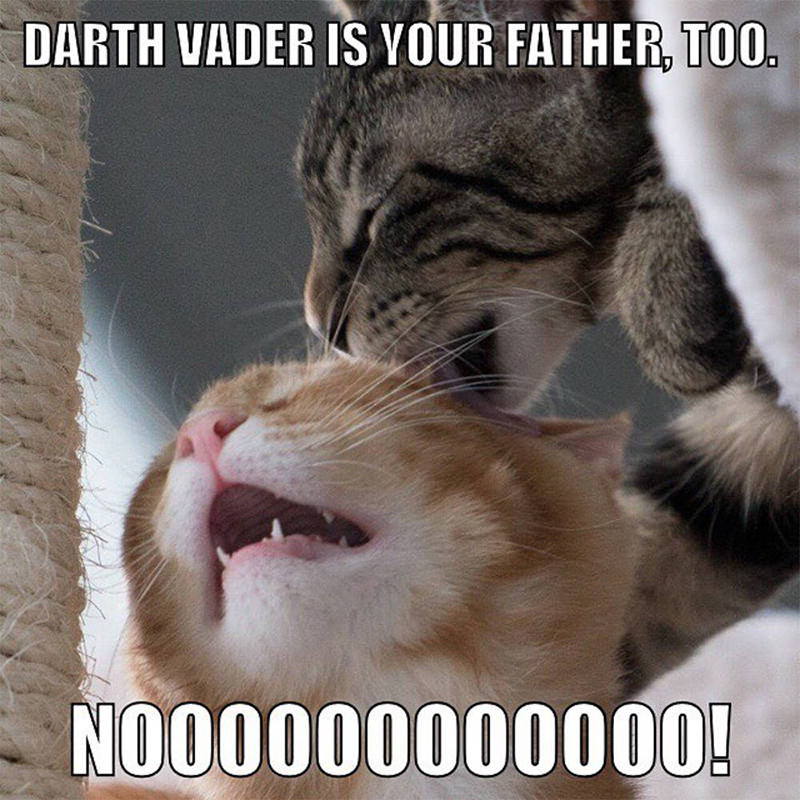 He was forever sending me stuff like that.
And forever talking about music. We have text conversations that go on for hours that are nothing but Pet Shop Boys. But it wasn't just our love of 80's tunes that made for good music talk. Every once in a while he'd turn me on to new music too. Most notably Holy Ghost! and Postiljonen. One minute I'm reading an innocent text... the next minute I'm obsessing over a band I'd never heard of before...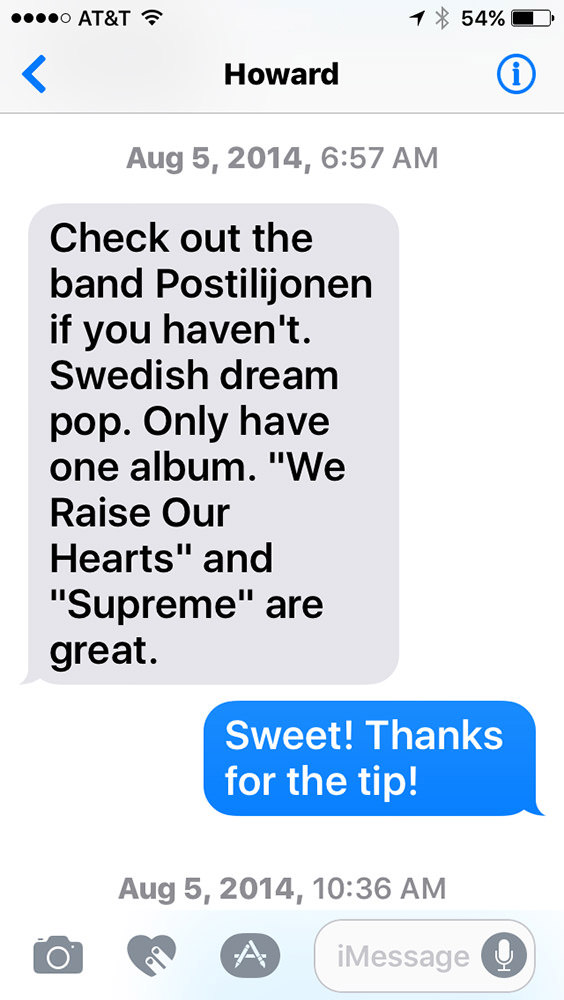 Along with music was the movies we loved to talk about. All kinds of movies... but mostly our shared love of Miyazaki and Studio Ghibli films. Back in February a new one was released, The Red Turtle, and I got more than just his thoughts on the film...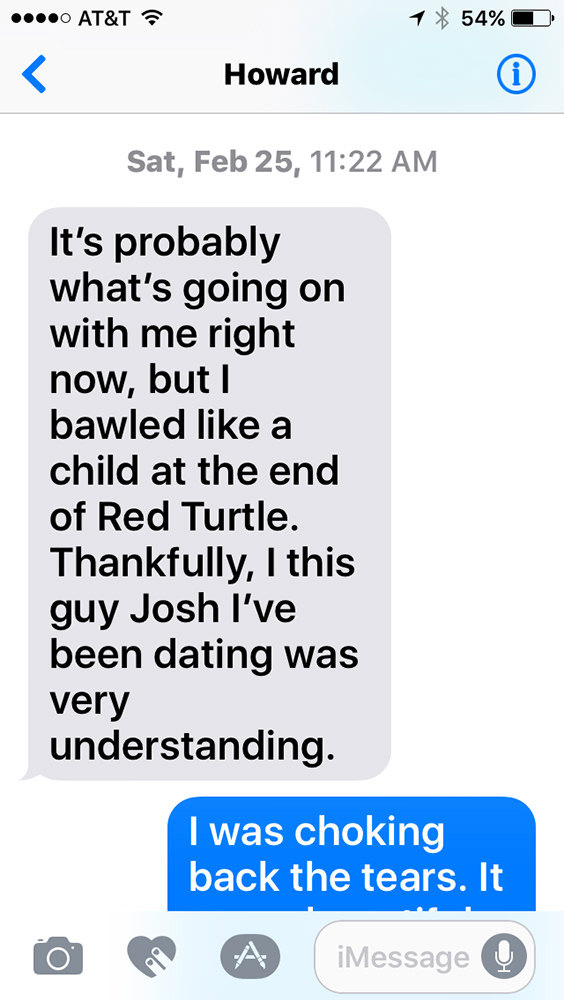 And then this past Monday, Howard and his "understanding guy" got married! I will be forever grateful for Josh bringing light and love into Howard's life these past six months.
Another thing I'll be forever grateful for is that Howard always knew how I felt about him. I loved him dearly, and told him so...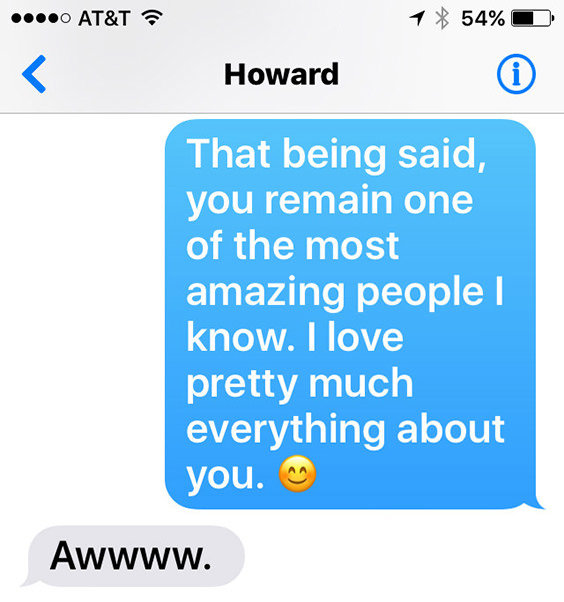 I could write volumes about how much Howard meant to me, but that text probably does a better job of it.
He was a soul mate.
It's as simple as that.
What's not simple is trying to find a way to carry on with life after a chunk of your heart has been ripped out. But I will find a way, because anything less would be an insult to somebody who fought so bravely every day to carry on...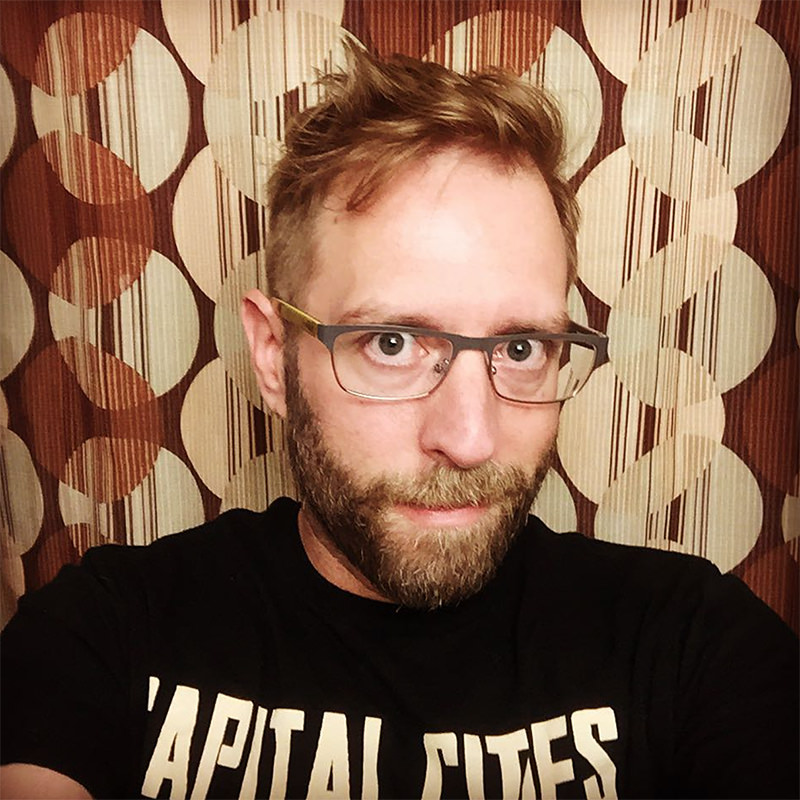 Goodbye, my friend. I will always love you. I will always miss you.
And you don't have to be embarrassed about liking that Katy Perry song in heaven.