Don't play with matches... because a smokey edition Bullet Sunday starts... now...

• Horror! I was very sad to learn that famed "Horror Maestro," Wes Craven, passed away. While he was most famous for his Nightmare on Elm Street and Scream series of films, I'll forever think of him as the director of Vampire in Brooklyn. This "so bad it's good" movie was supposed to be a comedy-horror film, but came up a bit short in both departments. Even so, I've watched it a half-dozen times because my love of all things Eddie Murphy has no shame. Well, that... and ANGELA BASSETT...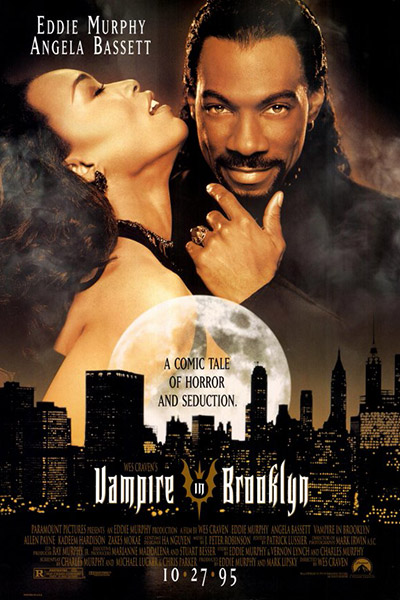 Rest in peace sir. Yours is a legacy that shall haunt the night for a very long time.

• Denali. At long last, North America's tallest mountain, Denali, has its name back. I'm sure President McKinley of Ohio was a great guy and everything, but it's categorically stupid that an entire mountain which he never visited and had nothing to do with him or his legacy could be renamed without permission from the native people living there. This goes for a lot of lands and landmarks around the world similarly appropriated, so it's kind of nice to see the right thing happen every once in a while. Despite objections, of course. As noted in Wikipedia: Ohio Congressman Mike Turner vowed to fight the change, commenting that "I'm certain [Obama] didn't notify President McKinley's descendants, who find this outrageous." Which, so far as statements go, is even more outrageous given that McKinley's two daughters died as children, thus leaving McKinley with no descendants to notify. Just another piece of shit lying politician trying to manipulate people with bullshit. What a fucking surprise.

• NEVER GIVE UP!. I cannot decide if this is good news or bad news.

• BETTY! This, on the other hand, is great news. Even if I'll have to watch the horrendously shitty show Bones to see it happen.

• Soap. Nurse Kathy is high again!
You're welcome!

• Hypocrisy. For the handful of county clerks saying "I'D RATHER DIE THAN ISSUE A MARRIAGE LICENSE FOR GAY COUPLES"... you're not the heroes you think you are. You regularly grant licenses for divorced couples, atheist couples, and a myriad of other couples who are getting married against "Biblical principal," so you are, in fact, just a bunch of pathetic hypocrites and certified assholes refusing to do the work your job requires. If marriage equality is SO offensive that you can't bring yourself to do what you're paid to do... then quit and find something that won't go against your hypocrisy.
Or just fuck off and kill yourself so you can be the martyr you profess to be. Except I think we all know that, in reality, it's more likely you're just being an attention-whore drama queen whose words are as hollow as your true convictions. Or whatever. I dunno. Feel free to prove me wrong.
Whichever. Totally up to you. Just so long as I don't have to see your "religious liberty" bullshit hypocrisy being applied to a government job that's supposed to be independent of your faith. Something you knew when you signed up.

And... I can't see to post any more bullets because the air has gotten too smokey.