Brace yourself for an October Surprise... because Bullet Sunday starts now...

• Elysium! Back in 2009, The Pet Shop Boys released Yes one of their best albums in decades (and contains one of my favorite tracks ever, The Way It Used To Be). Now they've released their 11th studio album, Elysium, and my expectations were very high. Probably too high. It's a good album that has more hits than misses, but the misses really grate on me. Ego Music and Your Early Stuff are about as tedious as music gets, and I can't fathom why they were included on the album when they'd barely be interesting enough for B-sides. What remains doesn't include any of the throbbing dance-pop that made PSB famous, but it does have some remarkable tracks. Far and away my favorite is Memory of the Future, which is an achingly beautiful song that hasn't left my head since I first heard it...
Overall Elysium is another really good album that presents the Pet Shop Boys in a softer, more thoughtful light. Well worth checking out.

• Elementary! As a bit of a Sherlock Holmes purist (the original Sir Arthur Conan Doyle stories remain among my favorite fiction) I've been pleasantly surprised with how much I've been enjoying both the Robert Downey Jr. movies and the Benedict Cumberbatch BBC series. I anticipated not liking the Johnny Lee Miller American series which takes place in New York and has Watson played by Lucy Liu. But then I saw the premiere and was again pleasantly surprised...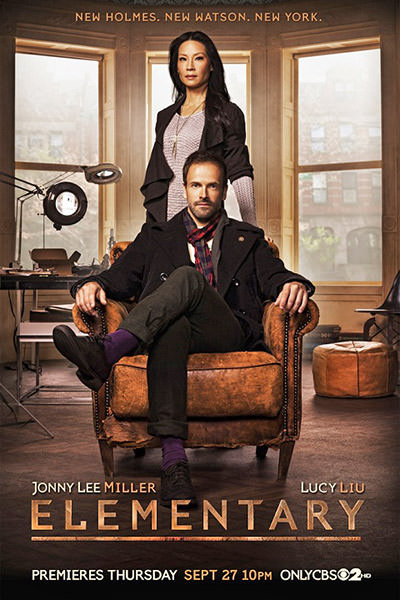 No hat. No pipe. No magnifying glass. No problem.
But now after having seen three episodes I am definitely digging it. I was already a big fan of Miller and Liu, and they've got some good chemistry together. But, more important than anything else, the mystery stories have been really good. Elementary has quickly become my favorite new show of 2012, and is well worth checking out.

• Arrow. And speaking of television that's left me pleasantly surprised...

I guess the ladies will be tuning in...
Now, let's get something clear... this is not the Green Arrow we know from the comic book series. They have radically changed many of the fundamentals in an effort to make "good television." And have somehow succeeded. Millionaire playboy Oliver Queen is the lone survivor of a shipwreck who arrives at a mysterious island. While there, he crafts weapons to survive, and spends five years becoming the deadliest man alive with a bow and arrow. Eventually he returns home to "Starling City" to right some wrongs and free the city from the criminals who have taken over... dressed as Robin Hood. Anyway... the show is basically a Batman clone now, which is probably why I like it so much. Well worth checking out.

• Do Not Call. On Friday night I got a political action call from the National Rifle Association... an organization I used to respect, but have seen steadily degenerate into an organization resorting to fear-uncertainty-doubt to terrify people into doing their bidding. They send out scare tactic press releases against President Obama, even though he has repeatedly said he supports the 2nd Amendment and introduced no significant gun control legislation during his first term. But he said he supports keeping assault weapons off the street, so he's been branded anti-gun. Meanwhile, Mitt Romney, who actually DID introduce an extensive assault weapon ban when he was Governor of Massachusetts, gets endorsed by the NRA for president! They even go so far as to say he's the "only hope" for firearms freedom! If the NRA were truly an impartial organization fighting for the interest of gun owners, they should have informed their membership about both candidates. But it would seem they're so far in the pocket of the Republicans that Romney's gun-control past gets forgiven while Obama's gets him crucified because he's a Democrat. I guess that's politics for you. Or maybe I'm just pissed that somebody would dare call me during dinner.

• That Derek Zoolander is so Hot Right Now. Tonight's autism benefit show by Comedy Central... Night of Too Many Stars... opened with an appearance of one of my most guilty of guilty pleasures, Ben Stiller as Derek Zoolander. Rumors of a movie sequel have been leaking for a while, and this appearance would seem to verify that it's happening. But the biggest question? When will we know if Will Ferrell will be reprising his role as one of the best movie villains of all time, Mugatu?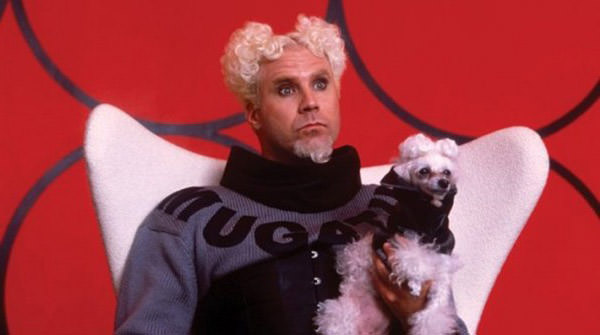 Zoolander without Mugatu wouldn't be much of a film. Hopefully Will Ferrell and everybody involved in the project agree.

And... time to retire early. I think my cold is finally breaking, and a couple extra hours rest might do the trick.