People are stupid.
This will come as a surprise to nobody (except perhaps stupid people, but that's to be expected).
But even so, there's got to be a limit as to just how much you have to dumb something down in order to be understood by even the lowest of the lowest common denominator when it comes to intelligence. Some things are so bloody obvious that pointing them out only serves to makes you the stupid one.
This morning on the TODAY show, Al Roker was yucking it up with some guy who wrote a book about choosing healthier alternatives when eating. Basically, it boiled down to looking at labels when deciding what foods to eat. Excess calories, empty sugars, and fat is bad. BAD!
Well duh.
Some comparisons actually had a little merit... showing how the self-proclaimed "healthy" cereal actually had more sugar than other cereals on the market, for example. But other comparisons where just pathetic in their obviousness.
And here I was actually becoming an Al Roker fan after he took on Spencer and Heidi.
Well all that went out the window when Al didn't puch this guy in the face just on principle...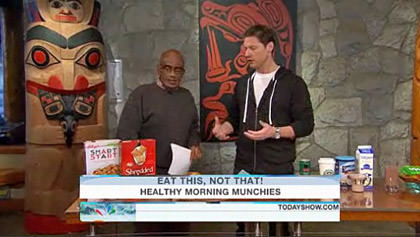 And why? Because the douche felt the need to point out that it's healthier to eat dried prunes than it is to eat Mike and Ike's candies...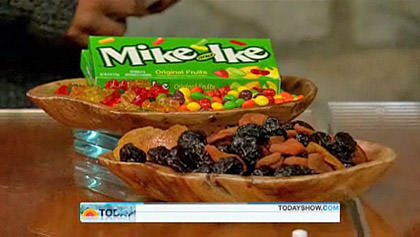 My first reaction upon hearing the news was...
"ZOMFG! Really? REALLY? It's healthier to eat DRIED FRUIT than it is to eat fucking CANDY?!? That's astounding! Somebody should alert the media! Fruit is healthier than candy! This is a revelation that transcends the entirety of accumulated human knowledge. I mean, imagine it! Fruit is healthier than candy! Can you believe it?"
I lie. My actual reaction was in fact...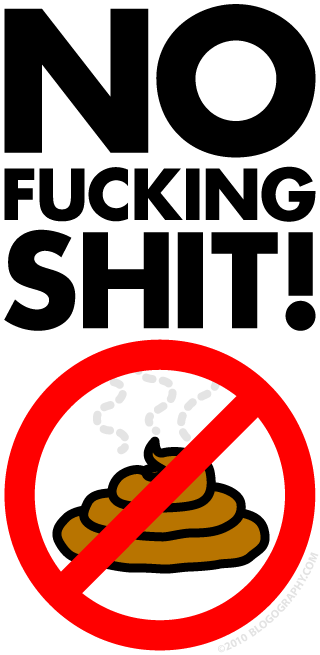 Could this radical piece of advice BE any more obvious? IT'S FUCKING CANDY, MUTHAFUCKER!! I mean, this is right up there with ""Fire is hot!" and "Rocks can't swim!" and "Cutting off your penis is bad for your sex life!" You would have to be so astoundingly stupid to not already realize this that I doubt you'd know how to turn on a television, let alone open a box of candy.
And it pisses me off.
"Mike and Ike" is an awesome candy. There's no need to disparage such a delicious treat for the sake of making a bowl of prunes look good. Everybody knows that eating lots of candy is not very good for you. When eaten in moderation, however, there is nothing wrong with candy. And anybody trying to villainize "Mike and Ike" is trying to sell you something.
Something like... oh... I dunno... A BOOK CALLED "EAT THIS, NOT THAT!"

Next up, are fried potato chips healthier than freeze-dried wasabi peas?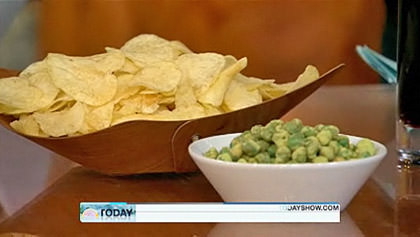 ALERT THE MEDIA!
FRIED FOODS AREN'T AS HEALTHY AS FREEZE-DRIED FOODS!

Holy crap.