Last night I watched the three episodes of The West Wing with Matthew Perry, then fell asleep watching Studio 60 on the Sunset Strip. This morning I woke up and started getting ready for work until I realized that it was Sunday. This really sucks. For all I know Matthew Perry would have never done another project ever. He hadn't done movies or television in years... six years according to IMDB. But there was always a chance he would return. And now there's just the past. After I realized I didn't have to go to work I watched the Nate Bargatze episode of SNL. It was hilarious and brilliant as I knew it would be, and I was able to escape the world for a while. Until there was a title card in memoriam of Matthew Perry at the end and there I was back in the world again. I don't know if I have the headspace to watch my favorite episodes of Friends. David Schwimmer may have been closer to David Simmer in name, but Chandler Bing was where I lived. This really, really sucks.... but an all new Bullet Sunday starts... now... anyway...

• Matthew Perry. This will sound like heresy, but as much as I love Chandler Bing... my favorite Matthew Perry character is a tie between Joe Quincy (The West Wing) and Matt Albie (Sunset 60 on the Sunset Strip)...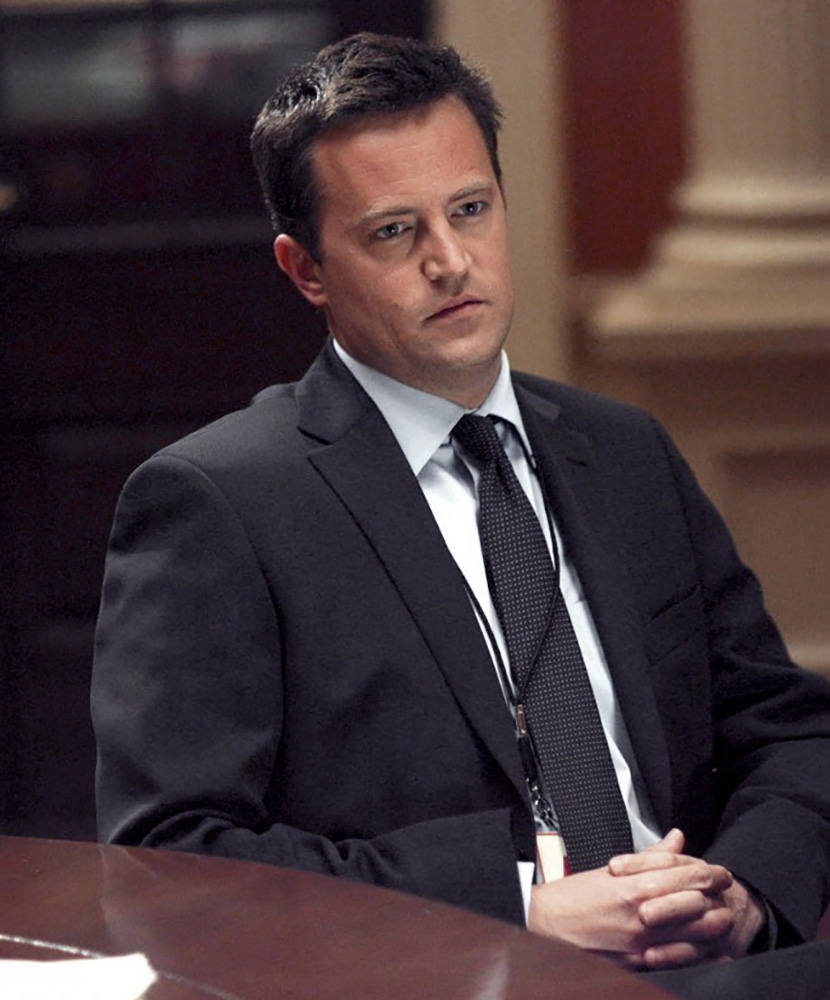 The guy was phenomenally talented, and was able to play so much more than slapsticky, over-exaggerated roles (as much as he excelled at them). It's always been sad to me that he had such a hard time finding material to match his talent. He should have been in series and movies as good as The West Wing and Studio 60 constantly. Rest In Peace, sir.

• Saturday Night! I don't have access to live television, so I had to wait until this morning to see Nate Bargatze's hosting gig on Saturday Night Live. I am a huge, huge fan and had been looking forward to it all week. I'm guessing it was a last-minute substtution because Nate Bargatze canceled a week of shows in order to appear. And people love the guy so much that nobody was mad. They were thrilled that he got such an opportunity. And, as expected, he was incredible. His opening monologue started off a bit rough, but he quickly found his footing and killed it...
His sketches were amazing and I was wishing the show was three hours longer...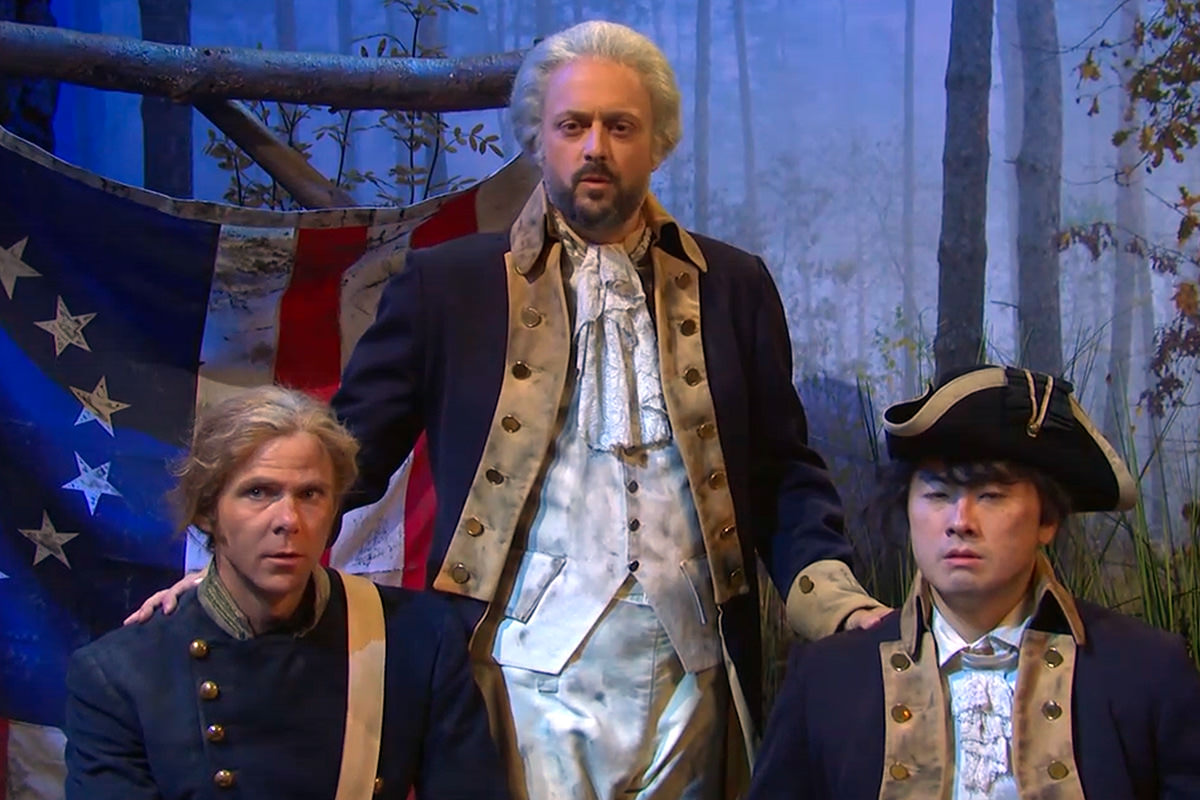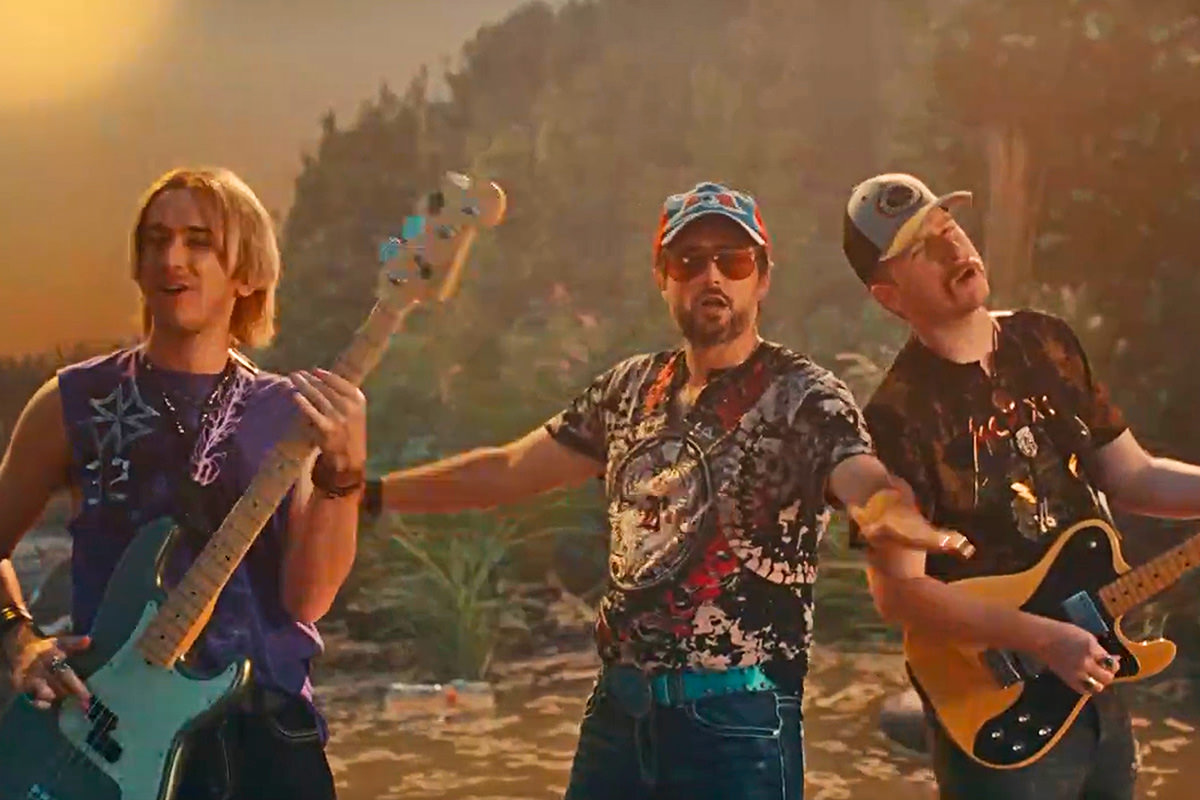 Absolutely incredible that his comedy is clean. He doesn't have to curse to be funny. Let me rephrase that, he doesn't have to curse to be hilarious. If you haven't checked out his specials on Netflix, I'd recommend starting with The Tennessee Kid, which is one of the funniest things I've ever seen.

• Cat Daddy! Hey! It's National Cat Dad Day today! This is the look I got when I tried to explain it all...
Not the reaction I was hoping for, so I tried to explain it again...
What they're saying in this photo is "Happy National Cat Dad Day, dad!" "Yeah! Thanks for everything you do for us, dad!" "Love you, dad!" — Or so I'm guessing.

• Bodies. I just finished the Netflix adaptation of Bodies and loved it. One of my favorite shows of 2023 for sure. It's different than the graphic novel in many ways, but it's still totally brilliant...
The changes they made are actually very smart and make the show more accessible and less weird. If you watched the Netflix show and enjoyed it, I encourage you to pick up the original graphic novel, which is due to be reprinted and released at the end of the month. I was saddened to learn that the creator/writer of the series, Si Spencer, died in 2021. The first episode was dedicated to his memory.

• Freddy! Seeing Jack Cutmore-Scott on Frasier has me running back to watch him in Deception... one of my favorite shows ever...
It's sad that they canceled the show after one season. It's criminal that they ended it on a cliffhanger and didn't bother to wrap it up with a movie or second season. Even so, it's worth a watch.

• Girl You Know It's True! Say what you like about Milli Vanilli... even though the guys on the cover didn't sing the songs (John Davis, Brad Howell, Jodie Rocco, and Linda Rocco did that)... their music was darn good. And the story behind the guys on the cover has been released as a Netflix documentary...
It's a good documentary, and paints a sympathetic picture of how something can snowball out of control when massive success happens. If you're an 80's music fan, this is a decent watch.

• King! Hasan Minhaj is the choice to host The Daily Show. Period. Full stop. But bigotry can't allow a Brown Muslim person to have a platform, and he was reportedly the front-runner for the job, so The New Yorker craps out a hit-piece which went way, way beyond the scope of an article explaining how a comedian weaves stories to do their job. But NOOOOOO... they had an agenda in mind. How many movies are "based on a true story" but changes events to tell a better story? ALL OF THEM. THAT'S HOW MANY. Otherwise they would be a DOCUMENTARY. Comedians have to do the same job to entertain people as movie writers, and they change events ALL THE TIME to do that. But Minhaj is an uppity Brown Muslim who dares to speak out on racism and create stories around events he endured, and we can't let that stand. Perfectly okay for legions of white comedians to expand, exaggerate, and reframe events for their jokes. Unacceptable for Hasan Minhaj. Wish I could say I'm surprised. BECAUSE THAT WAS THE ENTIRE FUCKING POINT OF "HOMECOMING KING," WHICH IS EASILY ONE OF THE BEST STAND-UP PERFORMANCES EVER CREATED. But here we are... Hasan Minhaj Offers Detailed Response to New Yorker Story: "It Was So Needlessly Misleading".

Onward and upward. See you with more bullets next week.