I hate to break it to you, but I'm still blogging here... because an all new Bullet Sunday starts... now...

• Ted! My third time watching the latest Ted Lasso. ALL THEY ARE DOING IS WALKING BY AND COLLECTING NESPRESSO MACHINES AND I AM AM DYING. Each time I go back and watch the player reactions in the background as they're picking up their machines. And this time I noticed that Paul didn't grab one? And if he didn't... then why couldn't Nate have his? And I love how Isaac is a big guy... but carries his with two hands so he doesn't drop it while all bundled up...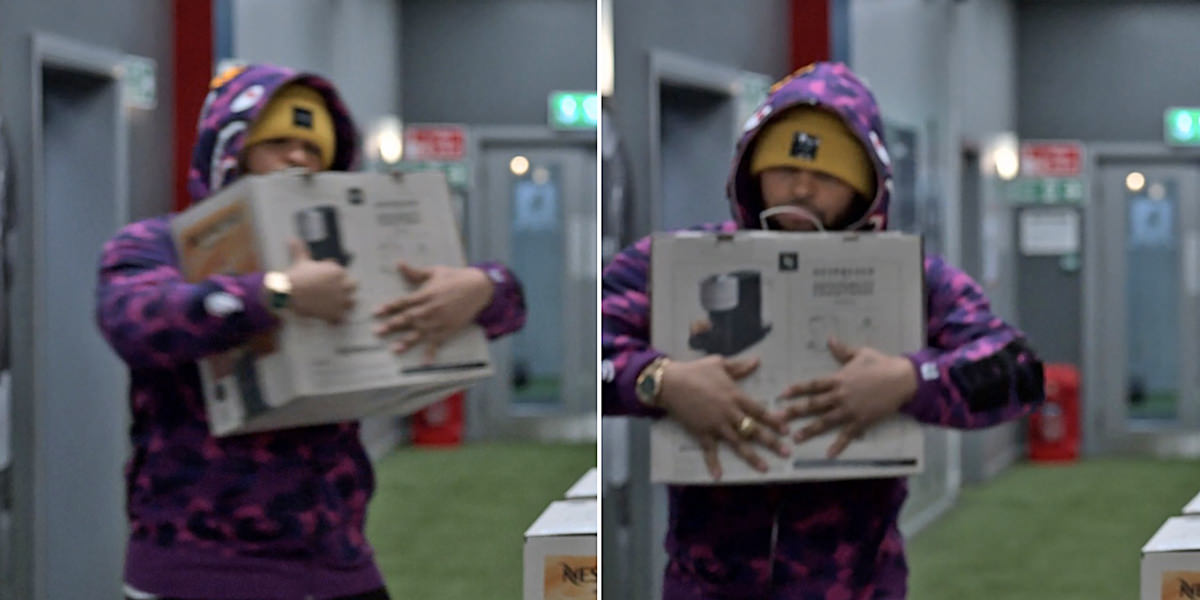 And how Jamie looks like he's trying to figure out what it is that he's getting! BWAH HA HA HA. And this is what I mean when I say that this show just nails the details. Even the tiniest things are well-realized. Oh how I love this show. And then there's Roy...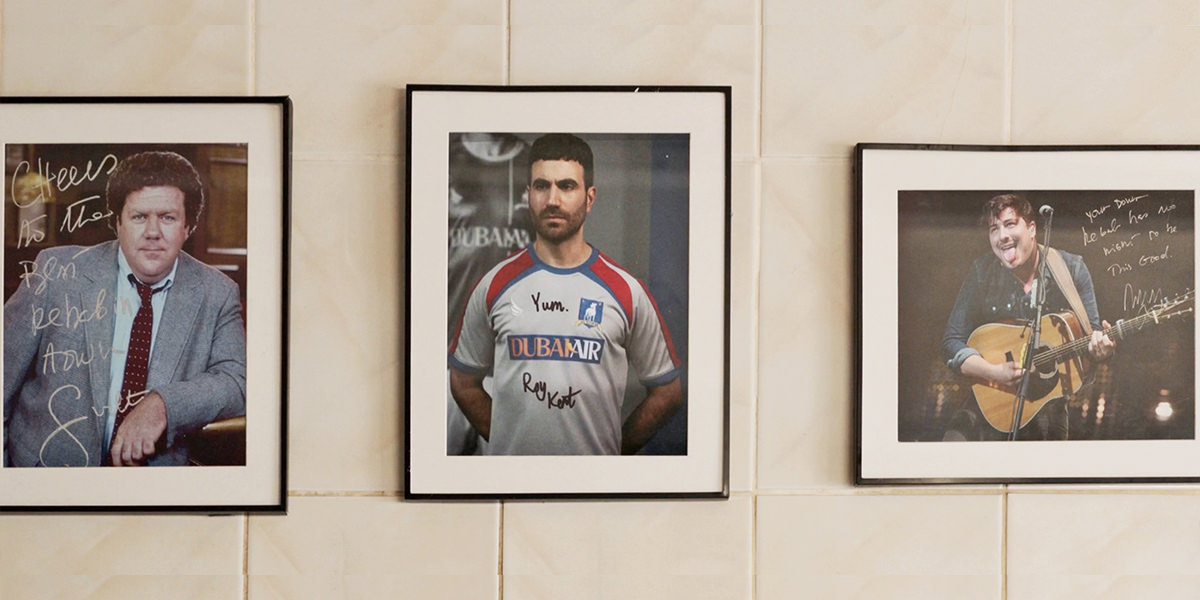 =sigh= Roy Kent is easily my favorite television character of all time and this episode just cemented it. If you are not watching this show... please stop hurting yourself!

• I'll Take a New Host for $500! I guess I was in the minority in that I actually LIKED Mike Richards' job as Jeopardy host. But with all that's come to light about his past actions, I am not sad for him to step down as permanent host. He's not a good choice to fill Alex's tremendous shoes. I suppose that I am also in the minority in saying that I hope Aaron Rodgers gets the gig now...
By the end of his episodes he was relaxed, fun, charming, smart, personable, and let the contestants shine in a way that was a bit lacking with the other hosts. My least favorite was Ken Jennings, but apparently he's the frontrunner? I dunno. I'll still watch Jeopardy regardless... the reason I watch is to see how much I know and learn new stuff. But it would be nice to have a host I like as well.

• Trust! Okay. I don't mind saying that I teared up a little bit... 103 days, and FINALLY the pet seagull landed on his hand!
I swear I've been watching for 80 of those 103 days! Good job buddy!

• I HAVE THE POWER! I was hugely disappointed in the He-Man reboot... but this? THIS HE-MAN?!? Looks awesome...
He-Man for kids that's actually more interesting than the show for adults. Sweet. And it looks visually fantastic to boot.

• A Seldon Crisis! Another Foundation trailer. I'll say it again... this looks spectacular. But it also looks like they made the same mistake that Jupiter's Legacy made. Rather than adapting the original books that people love, they're folding in stuff from the sequel prequels that people don't give a shit about...
And I think we all know what happened to the Jupiter's Legacy series.

• MANDATE! I hesitate over the idea of mandatory vaccines. Sure I believe that employers and private companies should be able to mandate vaccines if you want to work there or shop there or use their service... I support that 100%. If an airline says "We require vaccination for you to fly with us"... well, there you go. You can make a choice as to whether you want to fly with them or work there. What I'm talking about is making it mandatory for people who just sit around the house and hang out with their neighbors in their back yard and stuff. A part of me is like... well, sadly, that's their choice and they'll have to live with it. So long as they mask-up when requested outside their home in enclosed spaces, you do you. Except now the latest COVID wave has gotten so bad that such people are filling up hospitals and infecting kids too young to be vaccinated. It's a serious problem that many people are making decisions for themselves and their family out of ignorance and misinformation. They listen to absolute nutjobs who have no idea what the fuck they are talking about, and it ends up being a public safety risk. This is perfectly encapsulated in this video from The New York Times...
I mean... what do you do here? The people refusing the vaccine are getting deathly sick at a rate monumentally higher than vaccinated people. And they are filling up our hospitals. As it gets worse, a vaccinated person who was careful as they can be who has a heart attack may not have a hospital bed available to them because they're full up with unvaccinated COVID patients. Patients who were given every opportunity to get vaccinated but didn't. How is it fair? I read an article that talked about the very real possibility of unvaccinated COVID patients being cut loose and denied a hospital bed in favor of vaccinated patients. The thought of it terrifies me. But... it certainly seems more fair than shafting vaccinated people who at least tried their best to be safe when it comes to COVID. So I dunno. I am grateful I don't have to make those kind of decisions. But it sure seems unfair that doctors will have to. So-called "death panels" may be coming and it has nothing to do with "Obamacare."

And on that horrific note, I guess we're out of bullets.