My old 65" television weighed 70 pounds (or something like that). I can easily lift 70 pounds, but being able to lift it up a wall and be able to get it attached to the mount without breaking it? Probably not. It's just too big and awkward to see what I'm doing. So after Walmart took my money for installation, then canceled my installation, I assumed I would need help because surely my new 65" television would weigh the same, wouldn't it? Apparently not. When I went to move it out of my living room until I could get somebody to help, I didn't scoot the big box... I tried picking it up by the straps. And it did not weigh no 70 pounds. So I looked up the specs. It only weighed 47-1/2 pounds!
I know the thing is big and awkward, but surely I can manage by myself if it weighs under 50 pounds?
So last night I took down my old TV and my old mount. Installed my new mount. Then gave it a try.
Not going to lie... there was a point that I felt like I might drop it as I tried to hang it on the tiny little centering tab because I couldn't see what the heck I was doing and was trying to feel my way. But after a few minutes I felt a "pop" and there it was. I quickly screwed it in place and I was done!
But not really.
The pricey Sony mount I got which was built specifically for my television didn't allow the cables to come through the middle of the wall like my old one. If I wanted to hide my cables in the wall (and I absolutely did) I would need to cut new holes in my wall off to the side.
Fortunately I already had a punch-cut drywall blade for just such an occasion!
And the nice part about doing it myself is that I give a crap about doing good work. So unlike the "professionally installed" boxes which are all wonky and crooked, I could take the time to do the job right and make sure that my cuts are clean, level, and precise...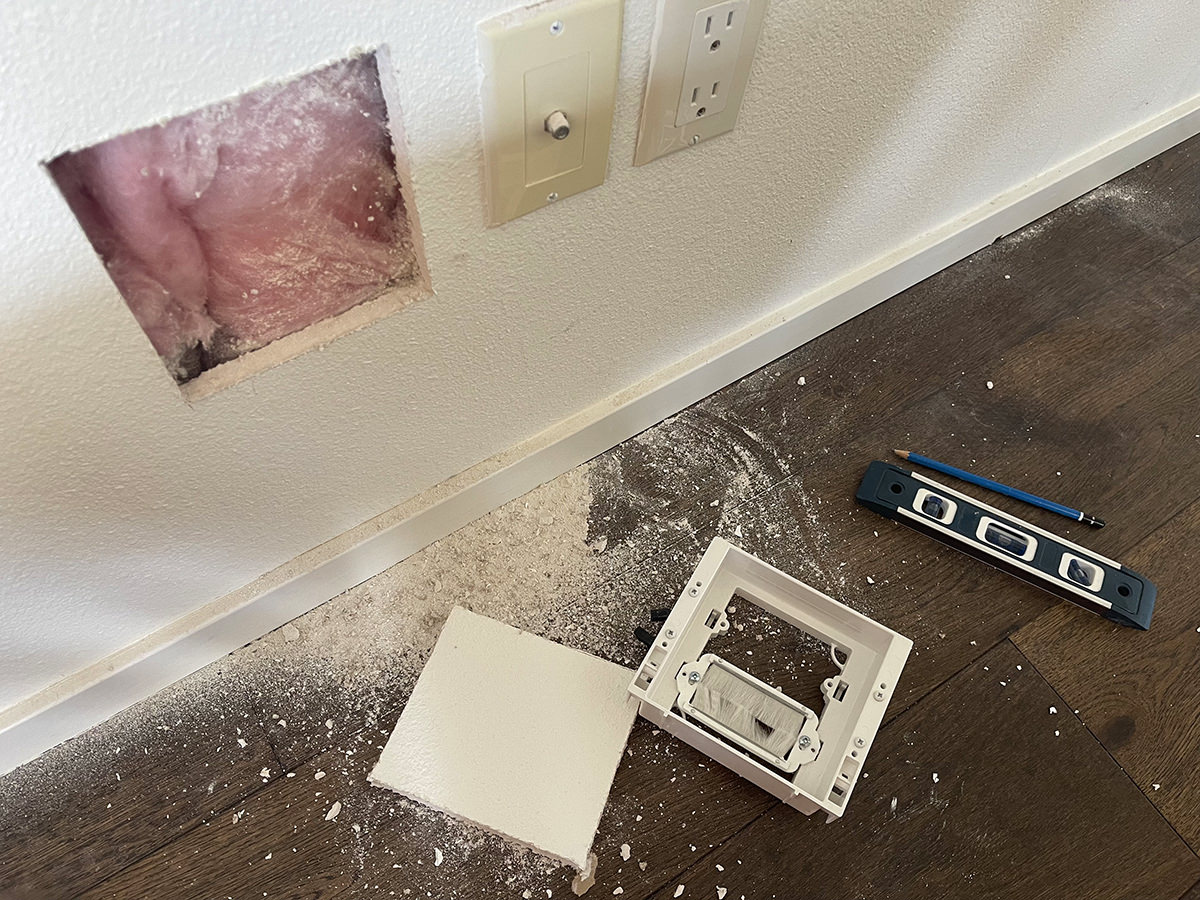 I was too tired to run the cables in the wall, so I saved that for this morning.
And then... WAAAAAHHH! My optical cable wasn't long enough! Don't you hate it when your cable comes up short? This has never happened before. I've always had PLENTY of cable to get the job done in the past! But I'm sure this happens to lots of guys and isn't a big deal. Fortunately, in this case, I can just go get a longer cable. Even more fortunate, my local Target actually had one (and only one!) in stock. From there it was pretty easy to run my cables in the wall, hook my soundbar back up, then clean up the mess. Easy peasy...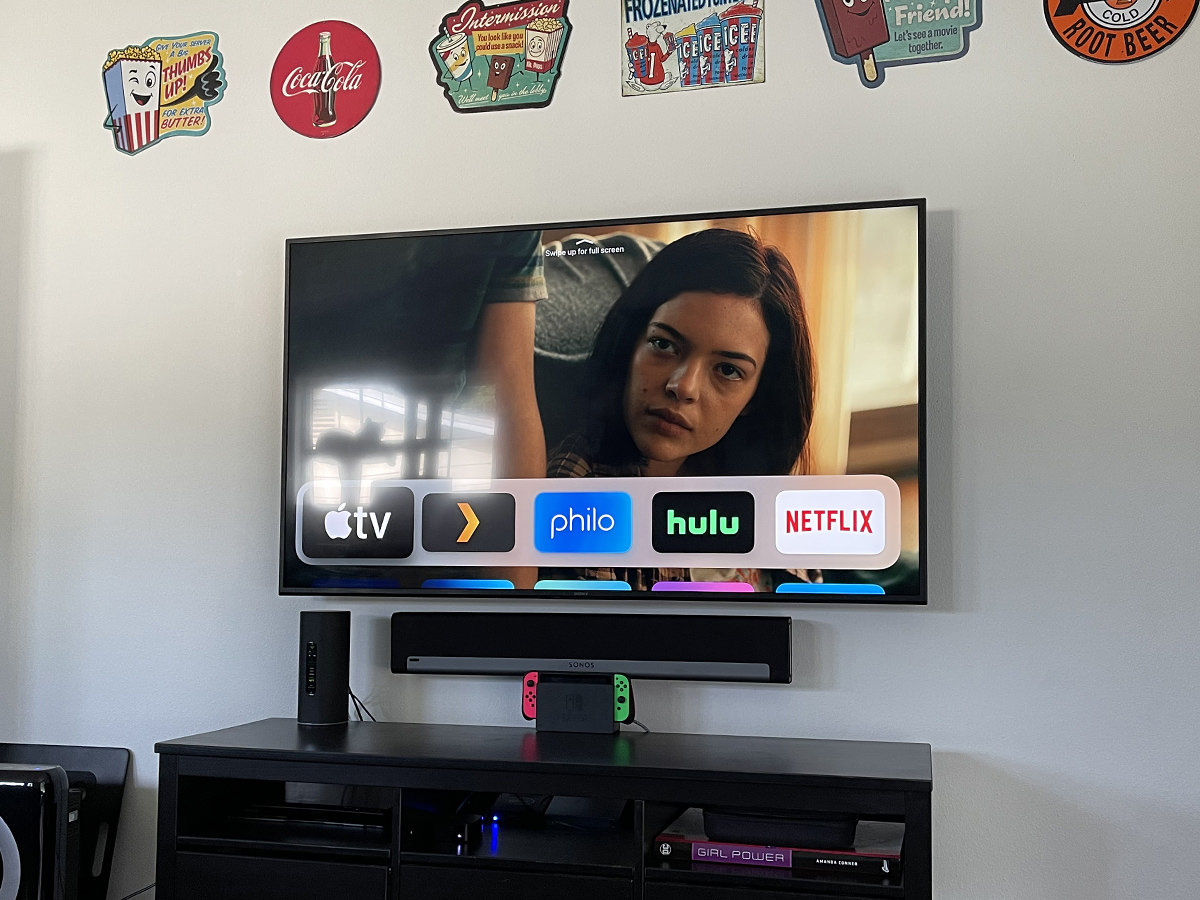 Surprisingly, everything is working perfectly. Even better than before, actually, because the audio system on the new TV works far, far better with my SONOS home theater... and the picture quality is better too.
But here's the bonus to it all. Sony uses GoogleTV to power their sets. It is a MASSIVE LEAP ahead of the shitty interface on my old busted Samsung. And it has AppleTV as an app, so I don't even have to power on my external AppleTV box! Every streaming service I use is inside my TV as an app now. That's really, really nice. Could not be happier with my new television. Even video games look great! Now all that's left to do is patch the old hole in my wall. And install my bias lighting. But I'll do that next week. I've had enough home improvement for this week.
But who knows how I'll feel tomorrow?