Thanks to a combination of quarantine and cold weather, I'm spending a lot of time with my cats. They mostly sleep, which is fine. The problem is that they want to sleep on the heating pad that I use for my feet.
I'll get up to take a load of clothes out of the dryer or grab a snack, and they're all over it, which I talked about last Caturday...
In order to get my heating pad back, I bought Jake and Jenny pads of their own. I was even nice enough to spend extra for a large-sized model made specifically for pets. It took them all of two seconds to completely own them. Jenny claimed the one next to me, mostly, and Jake took the one in the loveseat...
They sleep there almost all the time now...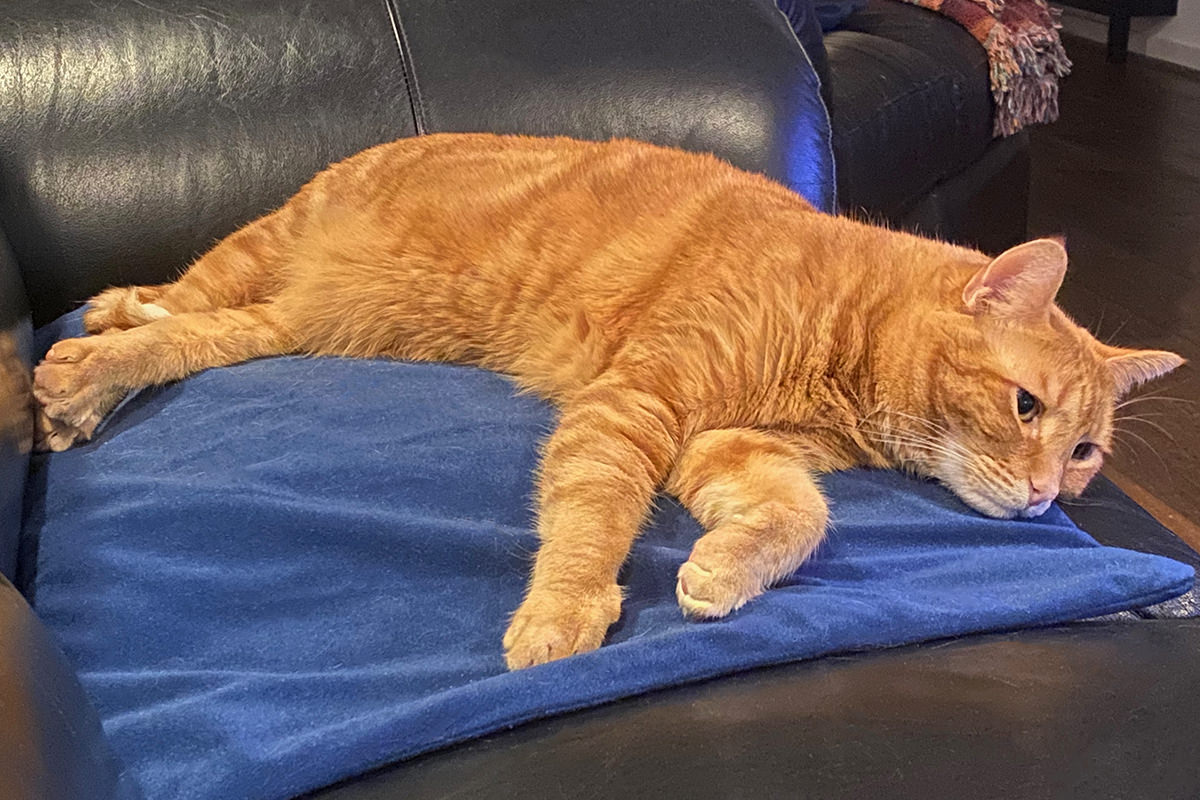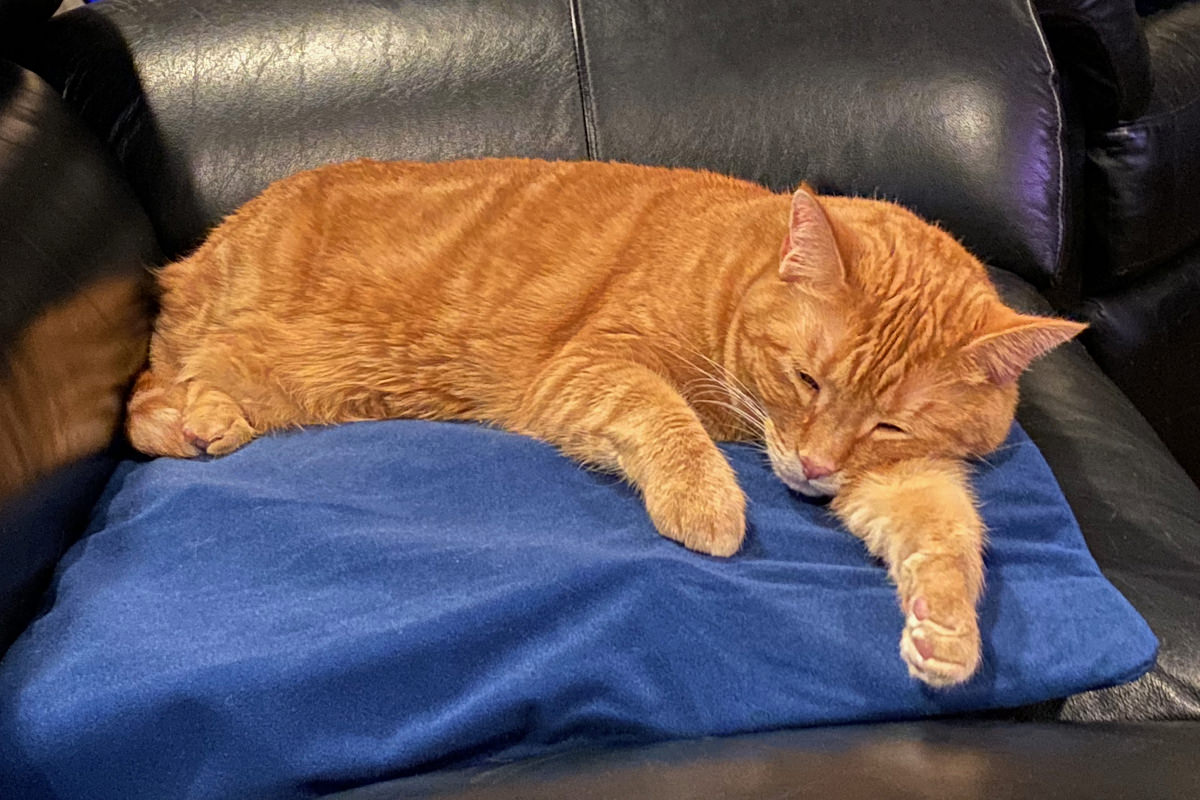 Except... they still want my heating pad too! Here's Jake being all irritated that my feet are in the way of my heating pad...
After he keeps nudging and pushing, I eventually give in...
So I switch to Jenny's heating pad, and... you guessed it...
My feet were trapped for nearly 3 hours.
About the only thing which gets my cats off their heating pads is when a fly that's looking for warmth manages to get inside the house. That gets their attention real quick...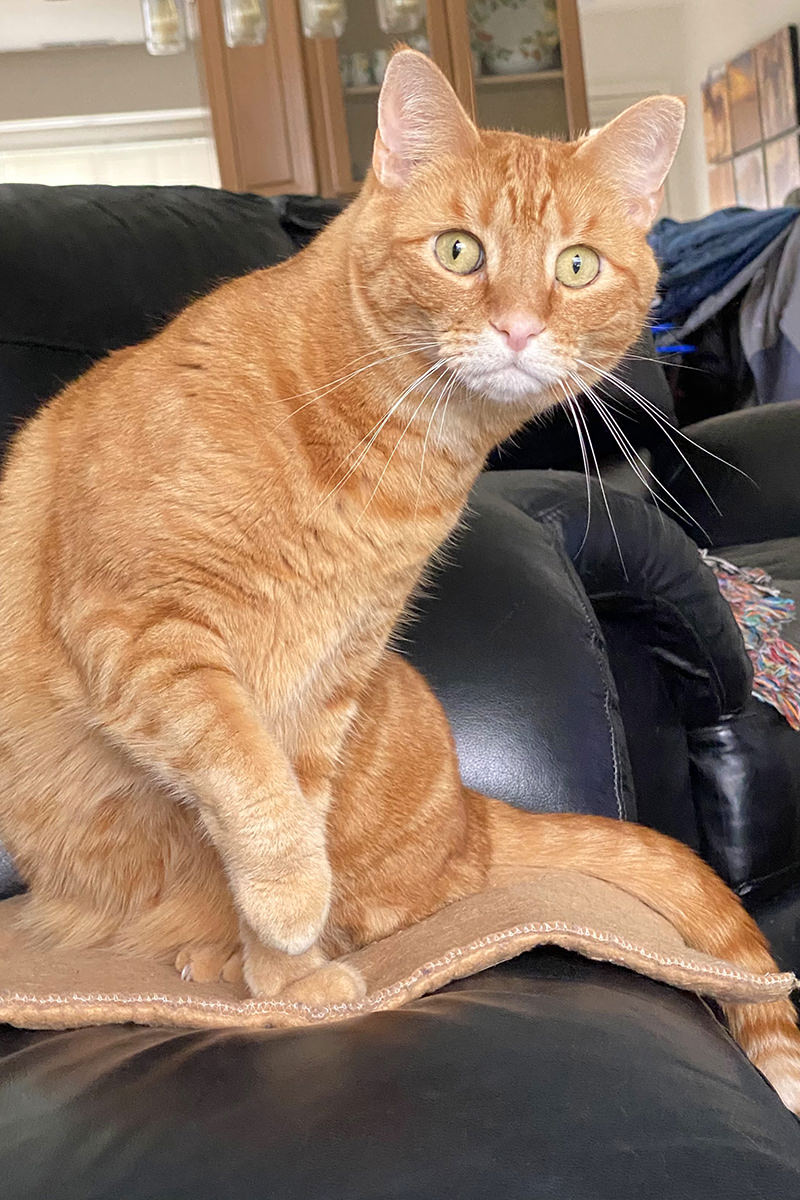 Flies remain the best cat toy ever.
If it wouldn't freak me out more than it ever would my cats, I'd just leave the door open and let the flies in so my cats would be entertained.