As I mentioned at the time of the Apple iPhone Event, I keep current with all the latest iPhone models for one reason and one reason only... the camera. Everything else is fine and has been for years because I am not a demanding mobile user. So long as I can make calls and texts and run a few apps, I'm good. But photography is a huge deal for me and I don't want to compromise on the camera. Thanks to Apple's relatively-economical iPhone Upgrade Program, I don't have to compromise.
As I also mentioned, the new jumbo-sized iPhone 12 Pro Max has a better camera than the iPhone Pro. Which presents a dilemma. My favorite iPhone hands down in size and looks was the iPhone 4. Gorgeous glass construction with a beautiful metal band around the edge... and a comfy 2.31" × 4.54" size. The new iPhone 12 models copy the iPhone 4 stylings... but the size? Not so much.
The "regular" iPhones just keeps getting bigger and bigger. My current model, the iPhone 11 Pro, is 2.81" × 5.7". This is larger than I'd like but it's the model with the best camera so here we are. I've adapted to it fairly well. But now it looks like I have to go with the 12 Pro Max, which is a whopping 3.07" × 6.33" in size.
Yikes!
Why oh why couldn't Apple just put the better camera in both of the iPhone 12 Pro models? Then I wouldn't have to debate buying a phone which requires a purse to cart it around. It seems so big that I honestly don't know if it's feasible for me.
So I decided to try it out. As best I can, anyway, since it's not available until November.
I ordered a cheap $3 iPhone 11 Pro Max case from Amazon and split it down the middle so I could enlarge it in order to simulate the larger size of the iPhone 12 Pro Max...
Then I padded the case so my iPhone 11 Pro could be in the middle of it... and... damn...
Holy crap is it big...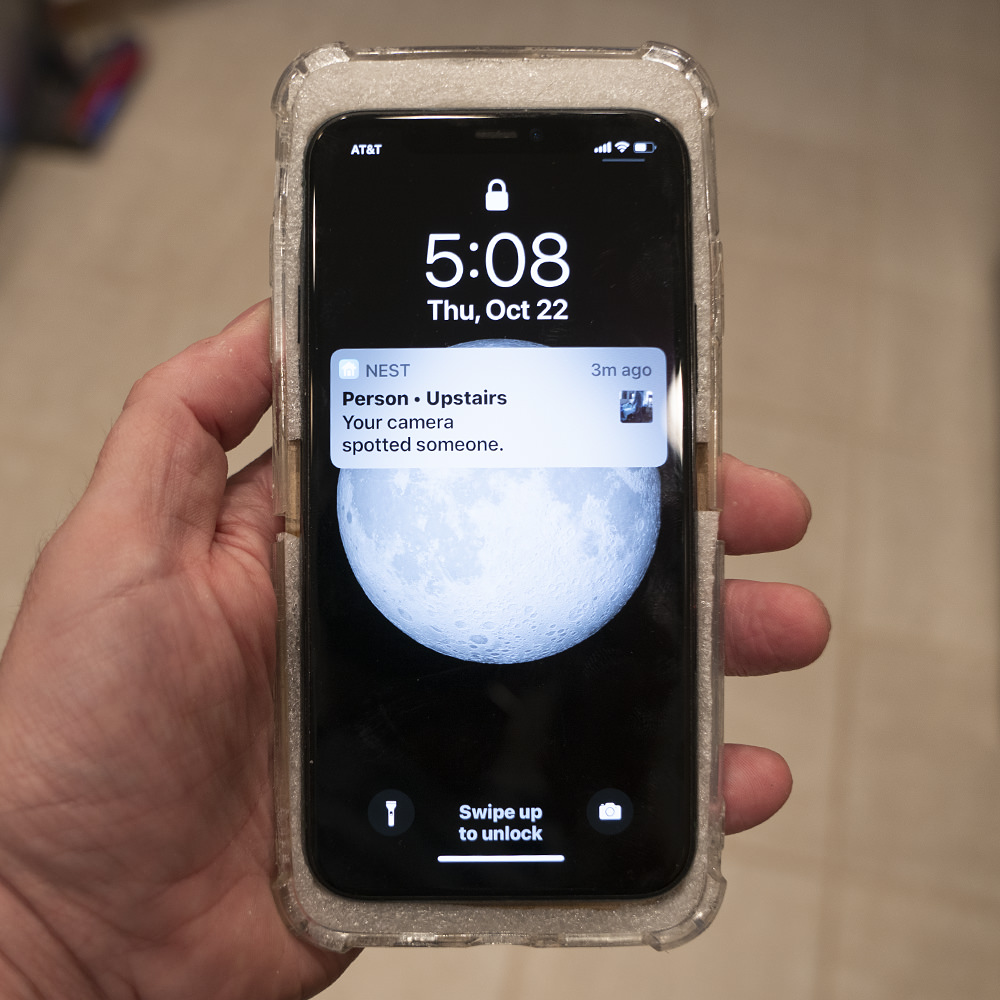 And yet...
...it's not as bad as I thought it would be.
So long as I'm wearing my "regular" jeans and not my "skinny" jeans it fits just fine in my pocket. I have large-ish hands so I can comfortably hold it one-handed. And thanks to keyboard shifting, I will even be able to type on it one-handed...

Image from The Mirror UK
App icons may be tough to reach one-handed, but I can address that by moving rarely-used apps the furthest away.
And so... iPhone 12 Pro Max it is, I guess.
Here's hoping I can adjust to it well enough within Apple's two-week return window.