Each year I try to hold off turning on the heat for as long as possible. Most years I get a couple weeks to a month. This year I got a day. But I have the heat low enough that it's still a bit chilly in the mornings when walking on the floors. To combat my feet getting cold, I wear socks and put them under a heating pad while I work or watch television.
When I can, that is.
If I get up to get a load of clothes out of the washer... or go grab a snack... or any reason at all... my cats will spring into action. And most of the time they immediately fall asleep so that they're too cute to kick off of the heating pad...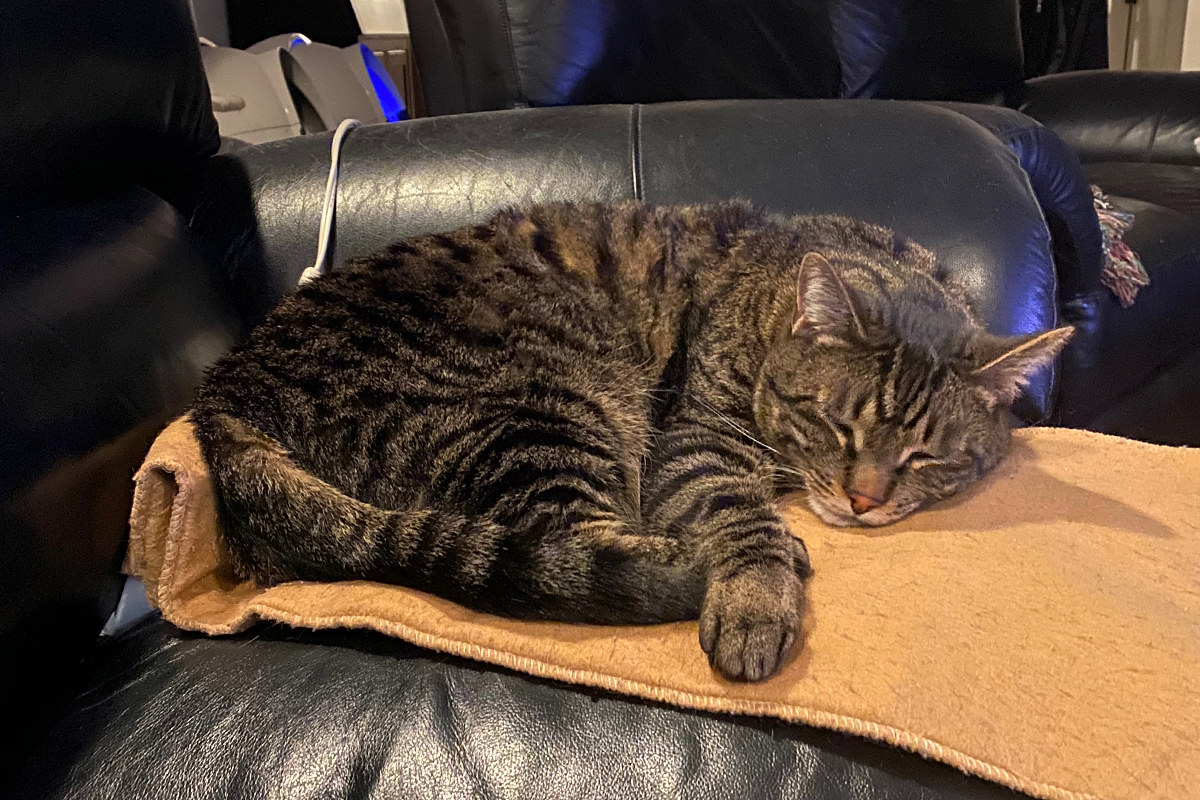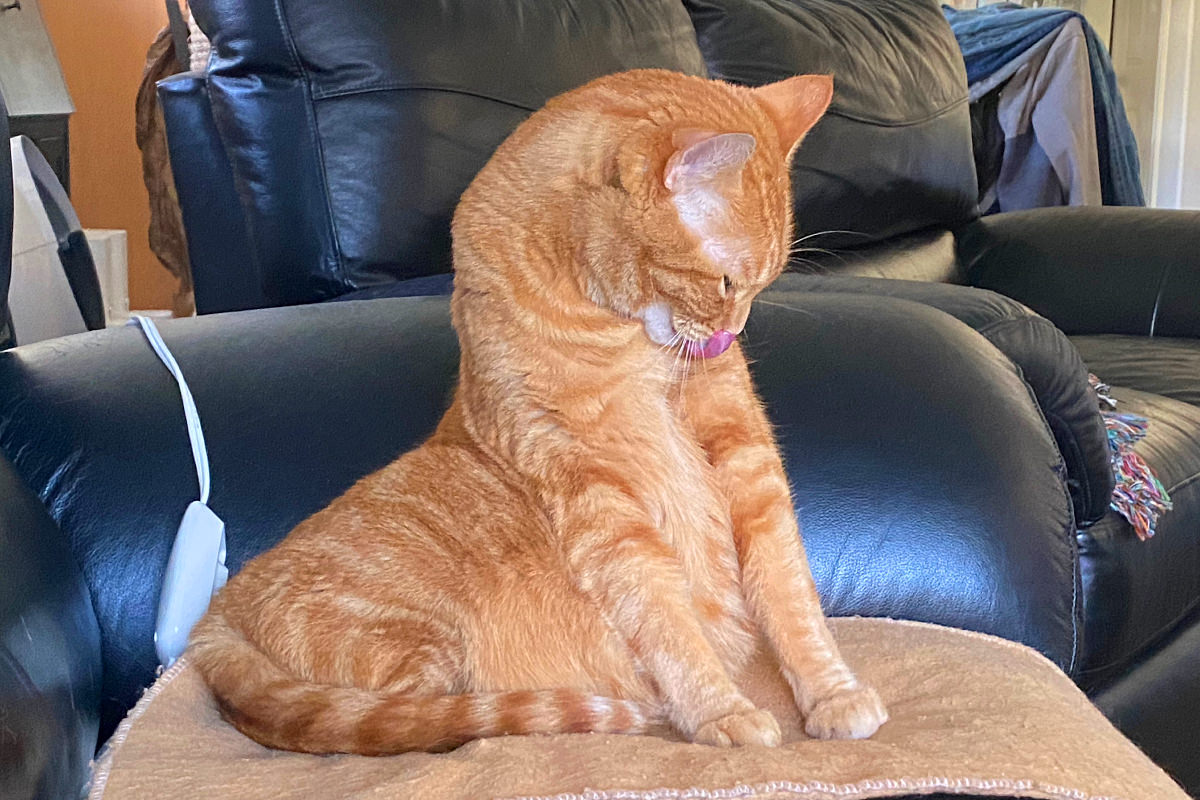 In other news...
After spilling crumbs all over the floor, Jake got his head stuck in a Cheetos bag. Again. First he was shocked and just kinda sat there being all "Well. This isn't all I had hoped for"...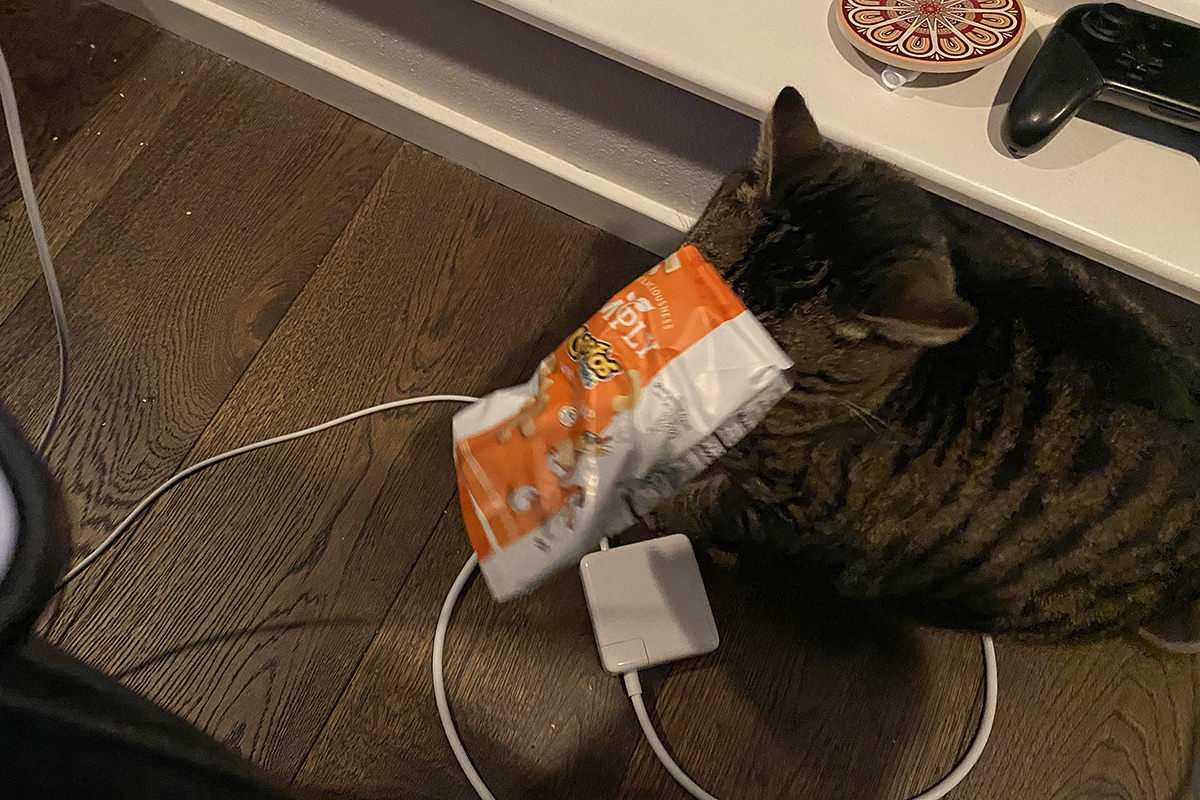 After taking this photo I went to take it off his head. Just as my hand touched it... BEDLAM. I then had to chase him around the living room as he crashed into everything. After the bag was finally off, he was just pissed... AT ME!
I'm having better luck with Fake Jake. I started dropping food down when he's around so as to distract him from running in my house while taking out the trash and stuff. Problem is that now he comes running every single time he hears my door open so he can extort food from me. Except when he came running this last time, he was too distracted to eat because he spotted a grey cat across the street...
This resulted in a fight. Not a real fight, but a play fight...
After which the grey cat came back to eat while Fake Jake stood guard...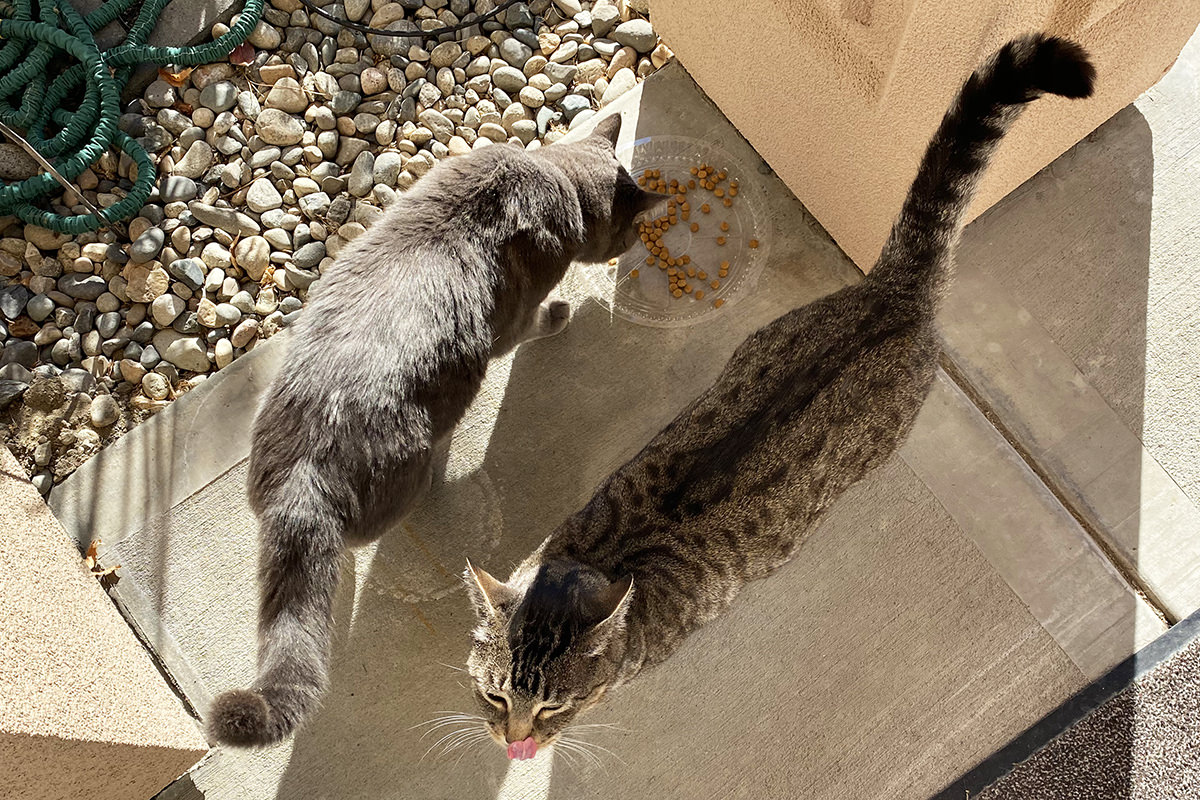 When I mentioned this to a neighbor, she told me that she thought that they were related somehow. Brothers maybe.
I wouldn't know.
All I do know is that now I'll likely have two cats extorting food out of me instead of just one.