Earlier this week before going to work I was in the kitchen packing a lunch when I saw the lights in the dining room turn on. This was strange because that set of lights isn't programmed to turn on until 30 minutes before sunset. I was about to tell Alexa to turn them back off when they went off on their own.
What is going on here?
I head into the dining room and... there it is... Jenny is turning the lights on and off.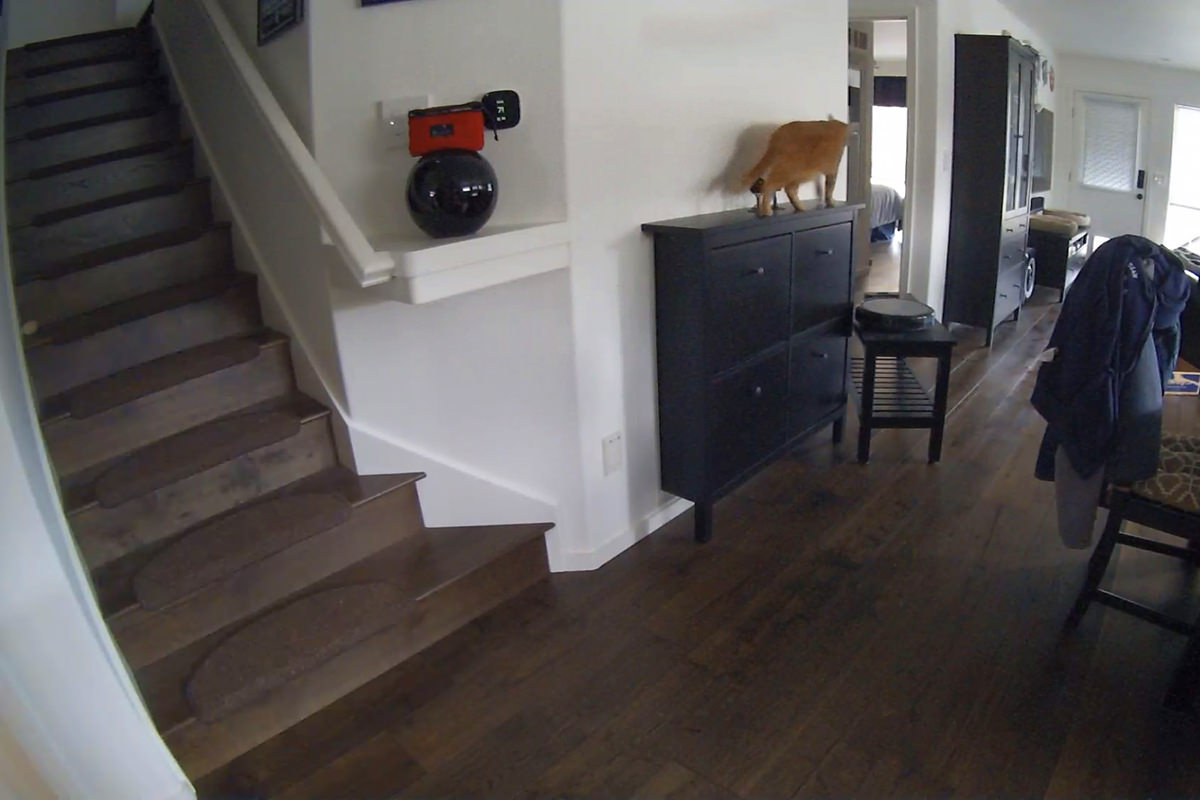 This was not an accident. She's done it twice since then. I don't know if it's fun for her... or she likes the beep that the smart switch makes... or it's her way of getting attention... or what. At first I was just going to de-program the switch. But then I though "why?" Let her have her fun. If it becomes a problem, I'll just deal with it then.
Also this week I set up a security camera in my bedroom to see if Jake is actually sleeping at my feet all night long. It just seemed impossible given all my tossing and turning. But, yep, he sure does. Not only that, but I am not tossing and turning nearly as much as I usually do. I wonder if my cat buddy is responsible? Seems likely. Previous times I've recorded myself to see how I'm sleeping I'm like a maniac.
Speaking of sleeping with cats...
Jenny will fall asleep next to me... so long as I am petting her the entire time. The minute I stop one of two things will happen: 1) Cry until I start petting her again if she hasn't had enough, or 2) Leave if she has. What's weird is that if I am asleep, she will leave. Neither of my cats will wake me up. Last night I was so sick that I couldn't sleep. I went to bed at 10:00pm and watched television and pet Jenny until 2:00am at which time I couldn't take it any more and went downstairs for sleeping pills. Jenny was gone when I got back.
I took a photo of her every 20 minutes. She doesn't move a lot...
I'm willing to bet that had I kept petting her, she would have slept there until the breakfast alarm rang!
Before I sign off this fine Caturday, I ran across this photo last night and it absolutely slayed me. It's adorable times a hundred...
It's also genius. I'd credit the guy for his fantastic photo if I knew who he was. Obviously he's quite the cat lover, as his awesome wardrobe attests.
Until next week... same cat-time, same cat-blog.