This past week I've been trying to recover from the work trip that badly messed up my sleep routine. I don't sleep much in the first place, but to basically have to stay awake for three day is not something you can easily bounce back from. My solution has been to just sleep when I'm tired and hope that eventually things go back to normal.
This makes my cats happy, because they just love to have a nap buddy. Especially Jake...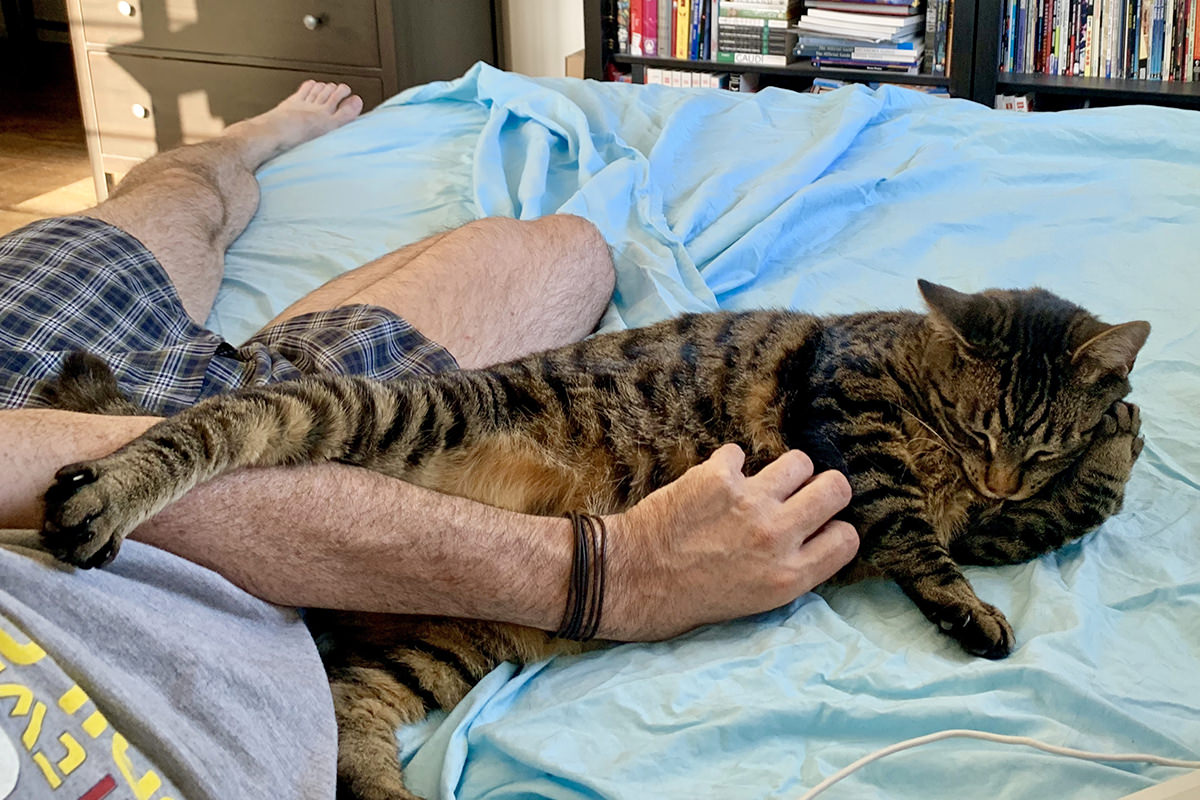 It wouldn't be so bad if he would share the bed instead of pushing me to the edge...
I put a cat bed on the couch so that Jenny could take a nap next to me when I nap...
All is well until I shift position and Jenny has to get all upset over it. Here she is doing her best "Might you have any Grey Poupon" look after I accidentally slid my leg under her bed...

For the past couple months, Jenny has been waiting on the small corner-ledge outside my bathroom so she can get petted after I take a shower. She knows that there's no way I can resist, but has taken to meowing to get my attention anyway. This past week I started recording her each morning...
This adds five to ten minutes to my morning routine each day, but it's worth it! Note the cat hair that goes flying everywhere. I can usually keep her shedding under control by brushing her with The Furminator, but she's been resisting it lately for some reason. Don't know if I accidentally brushed too hard or what, but we're taking a break from it for a while.
And don't worry about Jake getting his fair share of pets. He waits for me on top of the cat tower in my bedroom...
And now, since I've had my shower, I guess it's time for a nap!
But before I go...
Jake has discovered that if he pounces on the pet feeder he can knock loose any kibble that got stuck in the release tube...
I suppose it's only a matter of time before they figure out how to open the thing entirely.
At which point I might as well fill a trough with food when I'm gone and just let them eat until they explode. Silly cats.
=yawn= Have a great weekend!