The weekend's almost over, but there's still reason to celebrate... because an all new Bullet Sunday starts... now...

• McFlerfin! This is a terrific read on the dumbass flerfer (Flat Earther) movement.

• NOKEA! When I was in Seattle last week, I finally took a minute to drop by IKEA and pick up a nightstand for my second guest room so I don't have to steal one from the main guest room whenever somebody needs it. I swear... the quality on IKEA crap worsens with each new purchase. From when I bought these three years ago, they have gotten cheaper and less solid, even though the look is pretty much the same...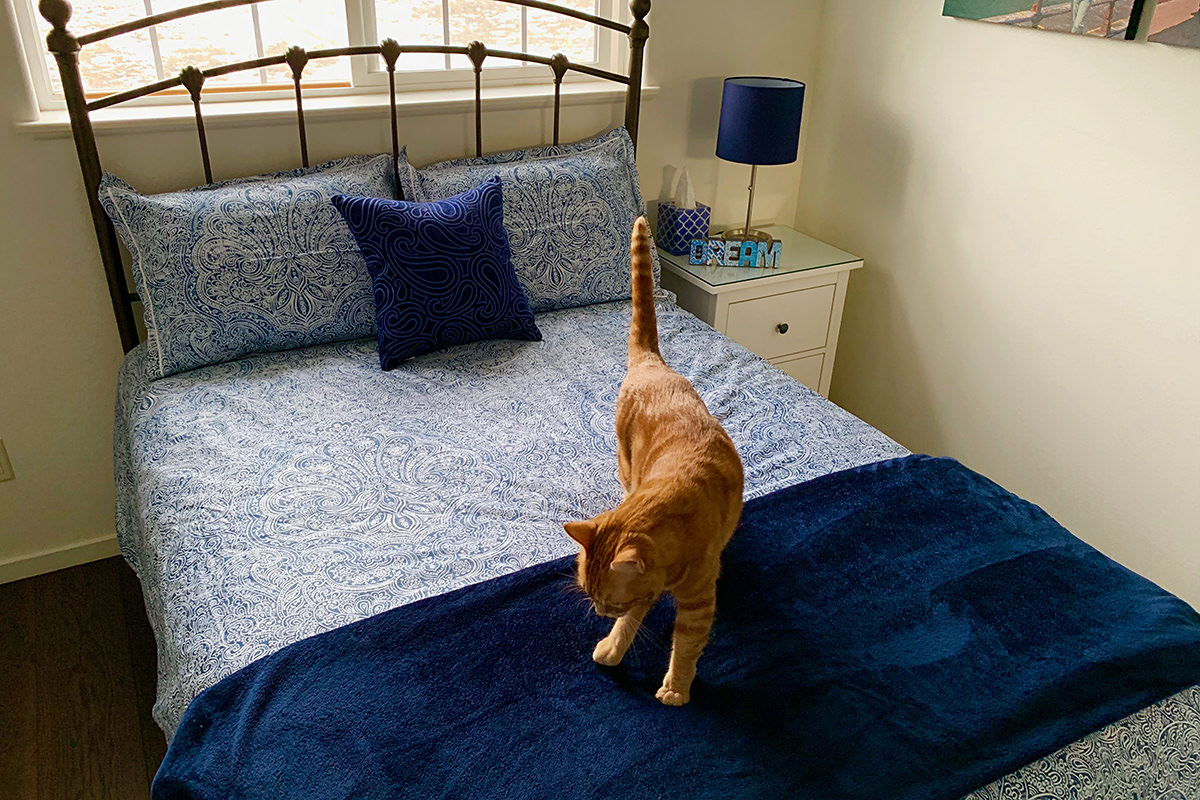 But at least they gave me all the right parts so I could actually put the stupid thing together this time.

• Arturo! I thought I'd give Comedy Central's new show Alternatino a try after seeing Arturo Castro (who created and stars in it) on The Daily Show. It's nuts in the best possible way... and so good. And you can watch the entire thing on Youtube!
I have no idea if all the best ideas were put in the first episode and the rest of them are going to be crap, but I certainly hope not! Highly recommended.

• King's Man! The prequel to one of my favorite films, Kingsman (and not so-favorite film Kingsman 2: The Golden Circle), was just announced. Titled The King's Man, they released the logo for it. And the kerning (spacing between letters) is total shit. So I fixed it for them...
It's weird to me how these obvious mistakes keep happening. I mean, is it intentional? Surely they have actual designers working on this stuff... don't they? If so, then why don't they know to adjust the kerning when designing a logo? Or know how to structure it for clarity? I dunno. But it drives me more than a little nuts.

• Just in time for Pride Month! Diane Gramley (President at American Family Association of Pennsylvania) is such a peach. When she's not regularly equating homosexuality to murder, she's unleashing a whole host of bizarre bullshit. Like saying that the police officers who raided Stonewall in 1969 were trying to rescue a young transgender boy. "He was being used sexually and the police were trying to rescue him."
Jesus.
She's a non-stop lying hate machine. Which begs the question... exactly what is she trying to distract people from in her own life? My guess is that it's putting pineapple on pizza, which is just one step below murder. But probably bestiality. "Everybody! Don't look at me... look over there! Persecute the gays so I can get fucked by this horse." What else makes sense when somebody is this overtly homophobic? So set your stopwatches. And when Diane Gramley gets caught in a stable being fucked by a horse, remember you heard it here first!

• No More Mr. Frosty! Does anybody know if there's a vaccine to inoculate against the bubonic plague and all the other dormant diseases that might be filling our atmosphere as I type this? No? Guess we're all fucked then.

And I guess that's a wrap. Good luck with that bubonic plague thing!