I always find it funny how Jake will barrel through the patio door when he spots an "enemy" cat wandering by outside and wants to quickly investigate... but when he just wants to go outside, he'll hem and haw at the door flap until he gingerly and reluctantly pushes his face through and ever-so-slowly oozes out.
A while back I was on the phone with a colleague and mentioned that my little trash panda was licking all the snack wrappers from my breakfast. She said "Why is the cat the trash panda... you're the one eating garbage for breakfast!" Touché...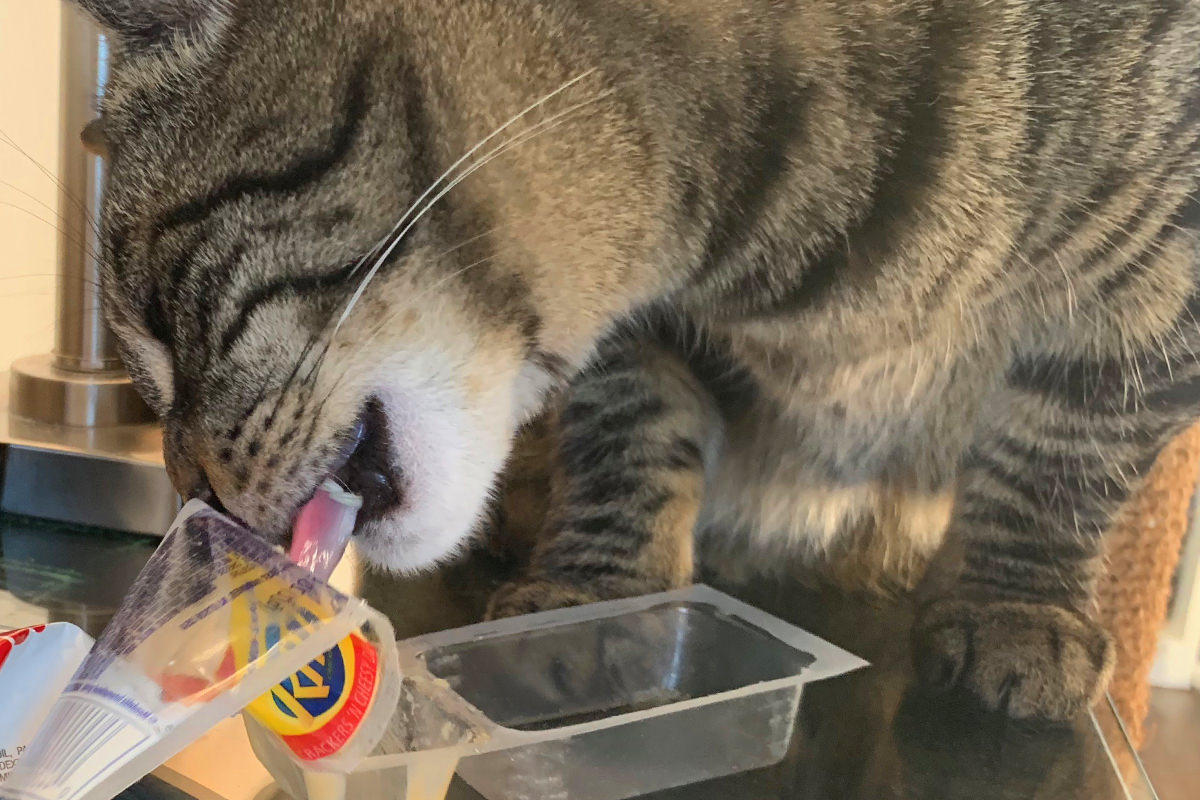 He's still adorable like a panda though...
Since my cats spend most of their day sleeping and most of their night out in the patio waiting for bugs to fly in, there's not much else to say this fine Caturday...
Except...
See you next Caturday.