As I've bragged many times, my cats are remarkably well-behaved.
They don't bother me when I'm sleeping. They don't scratch or chew on things they shouldn't. They rarely go where they're not supposed to. And they really don't try to get at my food while I'm eating it. Even Jake has the manners to wait until I'm finished before sniffing my dishes for crumbs. Jenny, on the other hand, doesn't seem interested in people food at all.
At least that's what I thought... until she made a bee-line for my chip dip...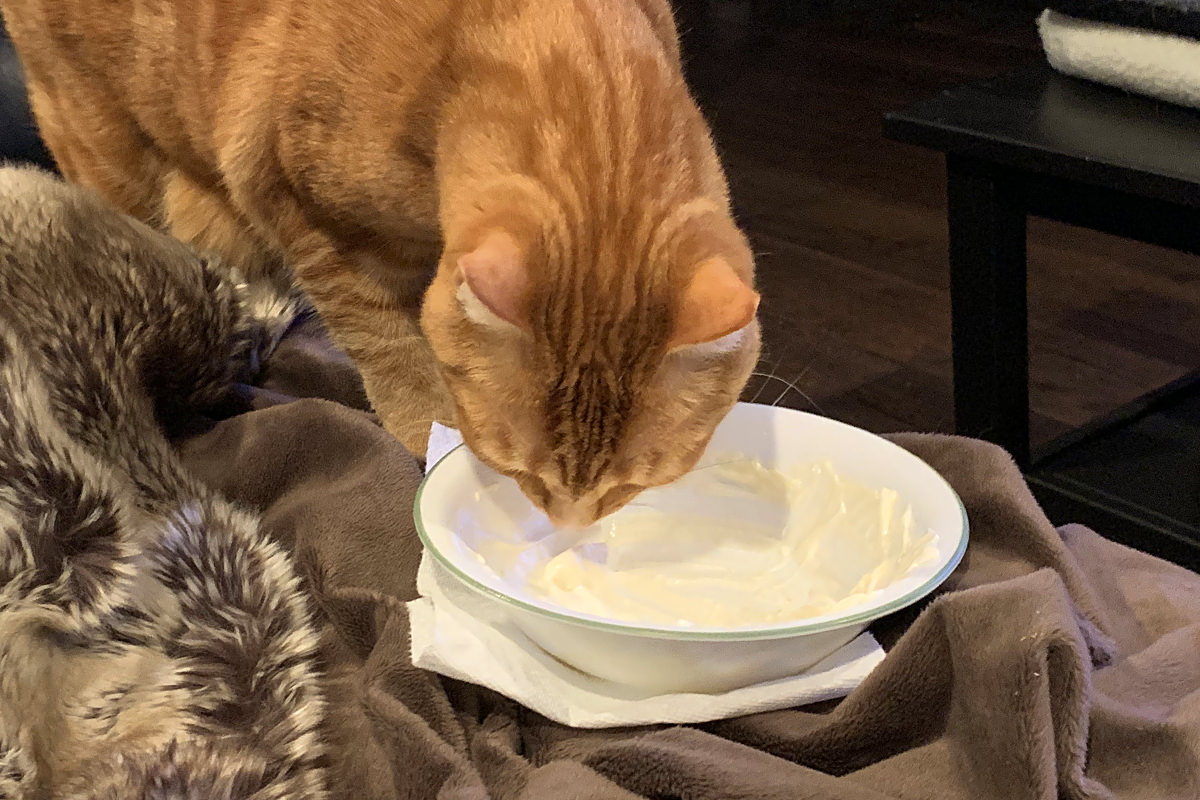 Once she smelled garlic, she was over it in a real hurry, however.
Instead she and Jake decided to stare me down in the hopes of getting an early dinner...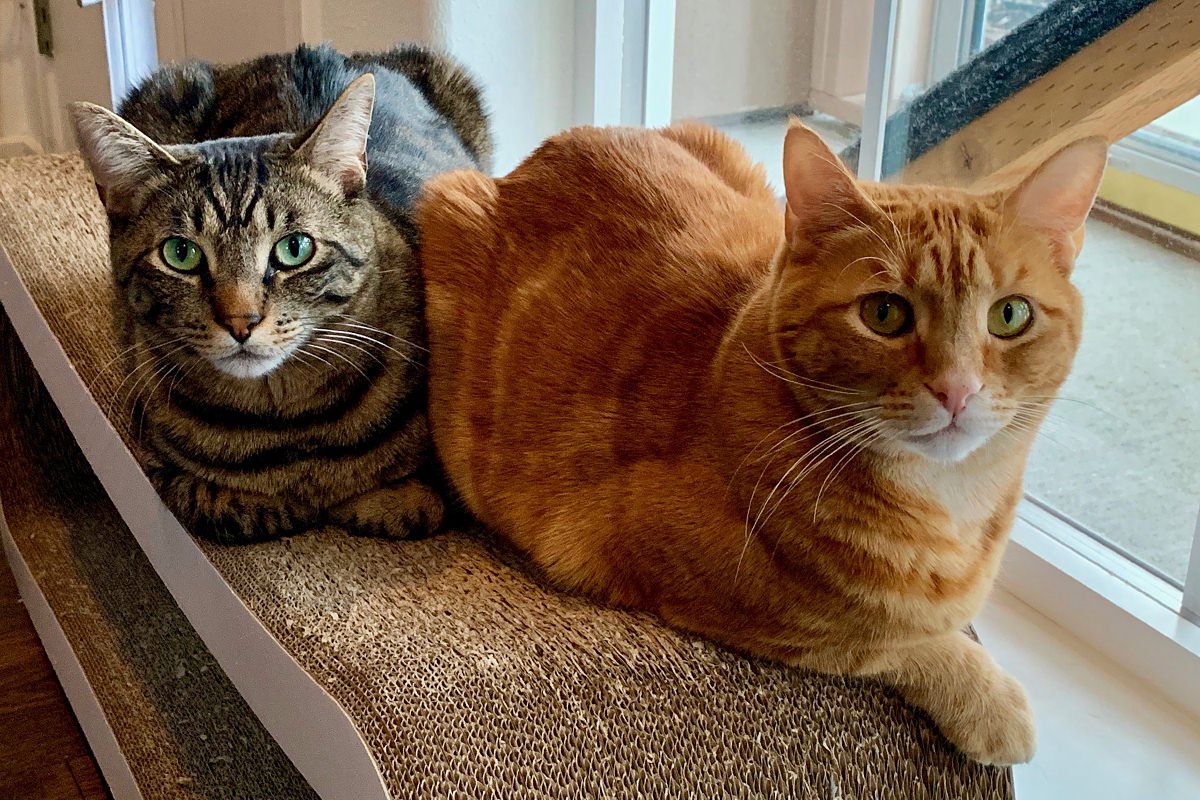 In other news, Jake has started snuggling up with me since his sister has been getting more and more annoyed with him trying to snuggle up to her...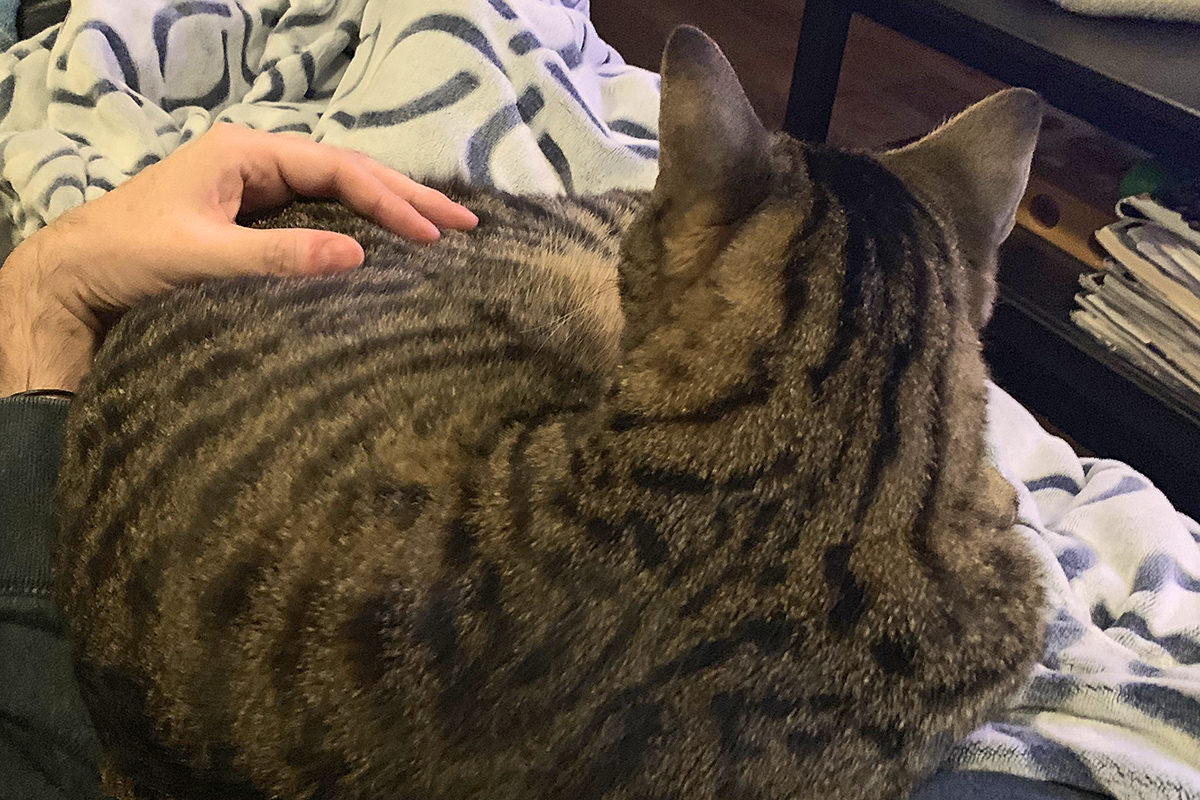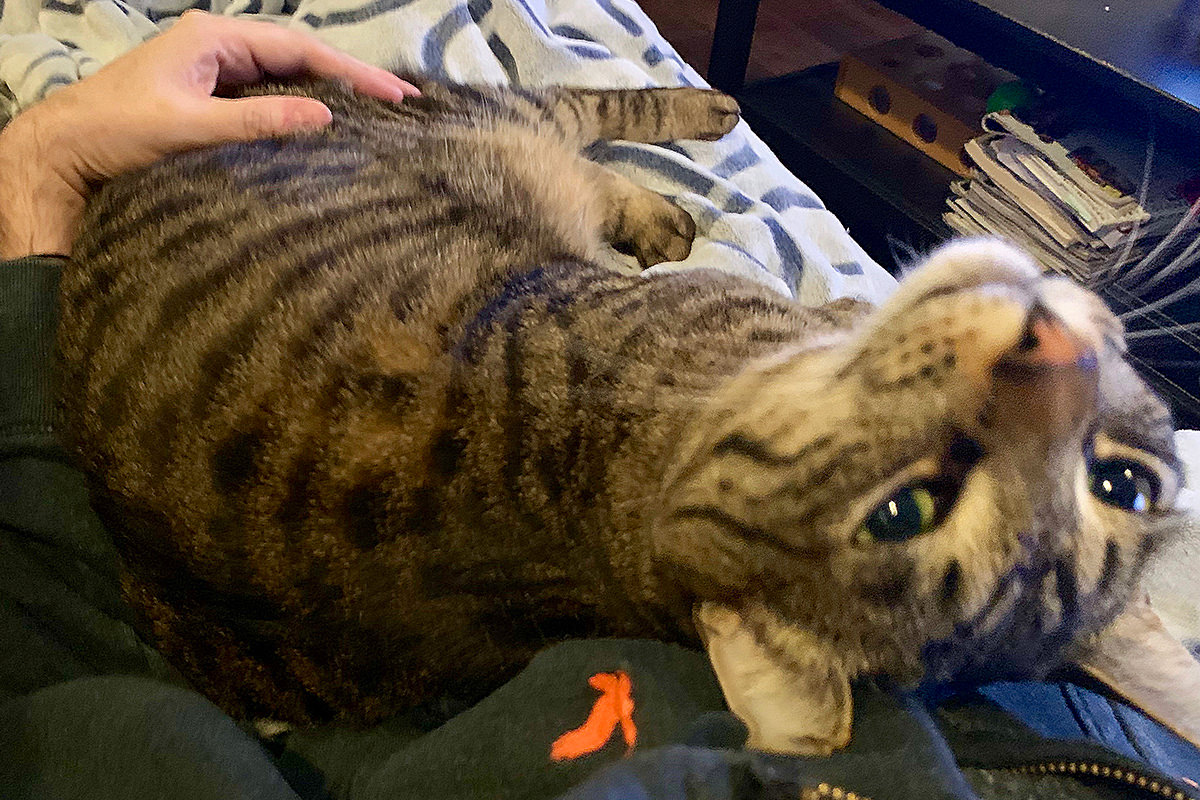 Jenny, who has always loved watching television, has started getting interested in computer videos now. Last night I was watching an otter video when she leaped up on the couch behind me to take a look...
She must really like otters, because she came in for a closer look...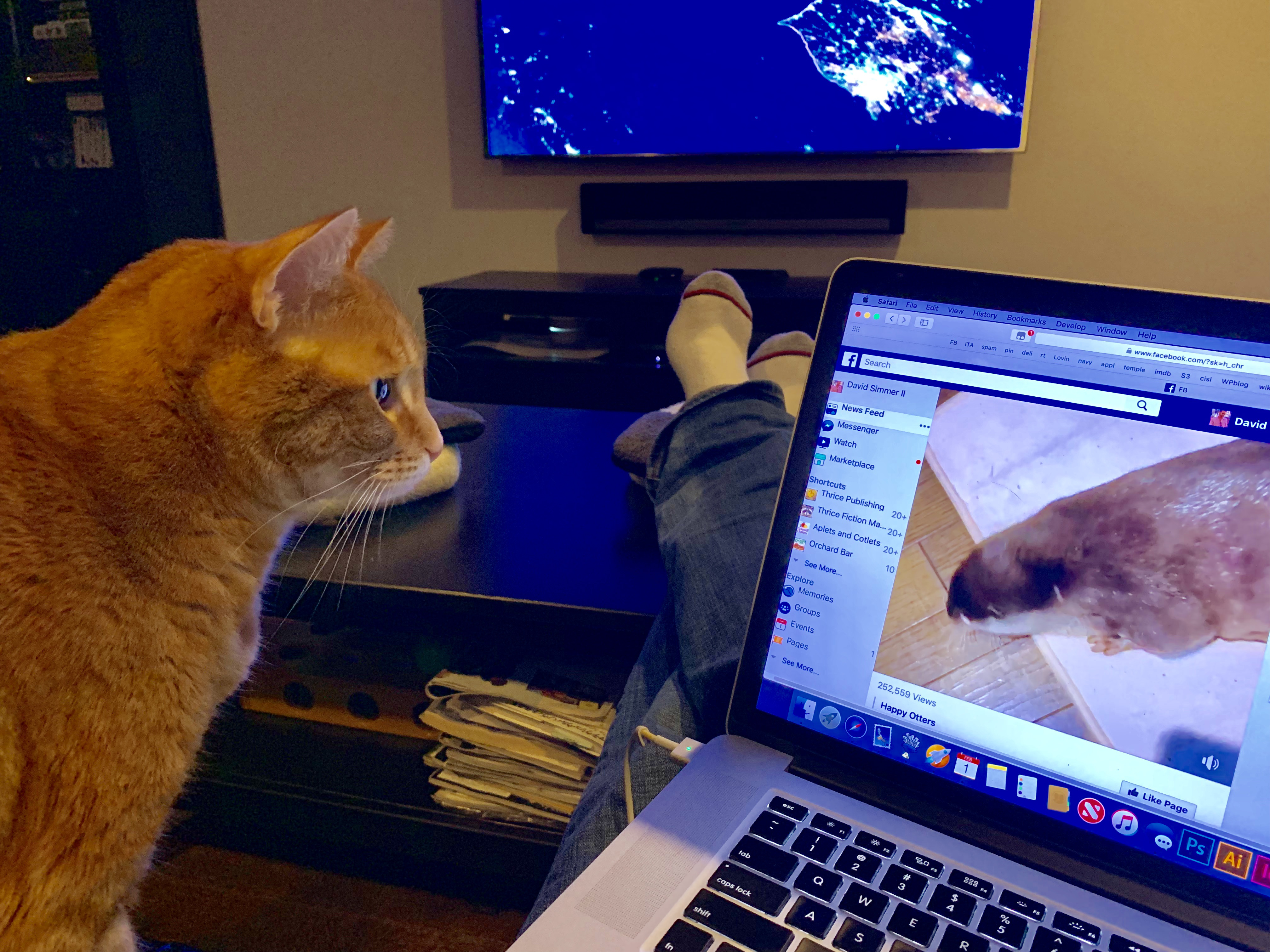 Guess I need to install YouTube on the cats' iPad.