My only complaint about Marvel Studios is that they are restricting themselves to three movies per year. This seems lacking in ambition. I understand not wanting to crowd the theaters in a wash of super-hero films, but maybe after the 21st Century Fox merger is complete they will up their game a bit? Hopefully.
In the meanwhile...
The first trailer for Spider-Man: Far From Home dropped earlier this week...
The most obvious piece of new information here is Jake Gyllenhaal as Mysterio...
He doesn't seem like he's a villain... yet? I guess?
From appearances, it would seem Peter Parker is being deputized by Nick Fury to become "Spider-Man: Agent of S.H.I.E.L.D." or something like that. Apparently to fight some elementals terrorizing Europe. That's seems pretty mundane and impersonal for a Marvel movie, so I'm guessing something (or more likely, someone) is behind it all.
Since the new Spider-Man takes place after Avengers: Endgame it's interesting to note that life on earth has returned to normal. Which means it returns to normal in Endgame. Which seems to indicate that Thanos and his snap were eradicated from the timeline? We shall see.
And then there's Captain Marvel...
New character posters for the forthcoming movie have been unleashed. Notably absent is a poster for Ronan the Accuser. Kinda weird that he didn't get one when everybody else did...
Captain Marvel / Carol Danvers, of course...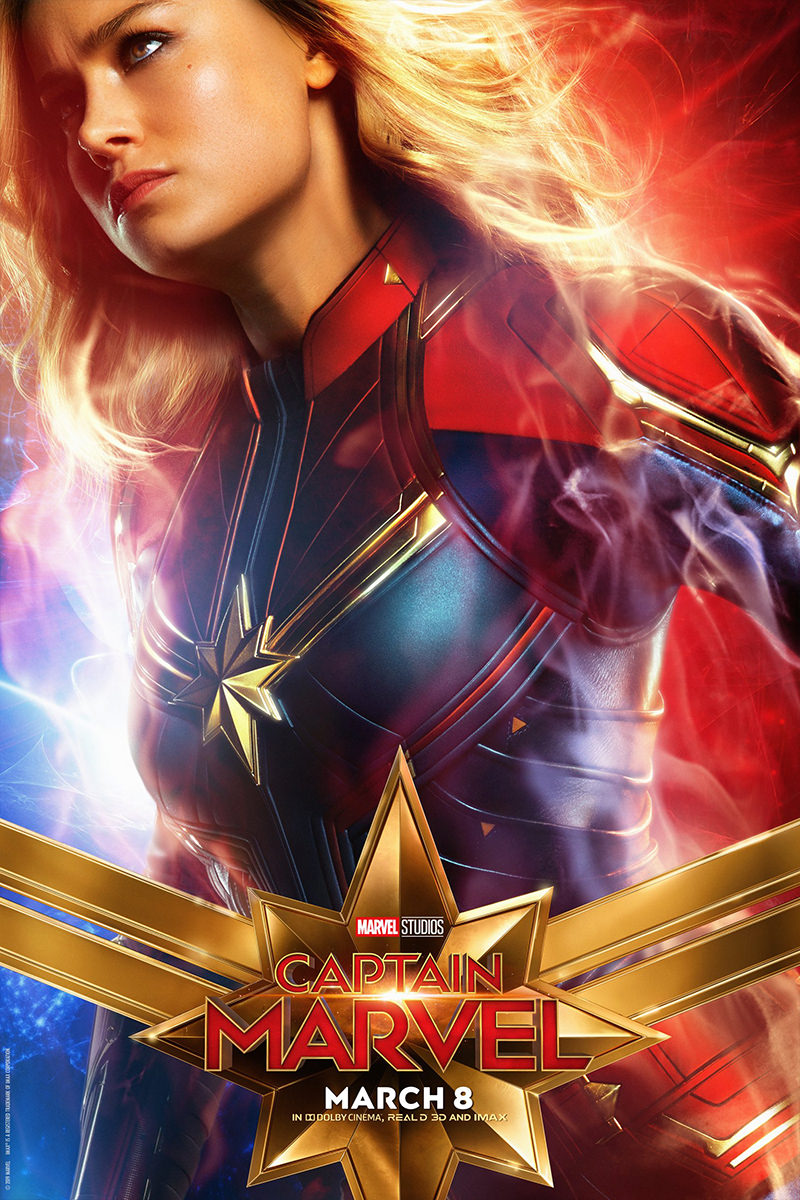 Agent Nick Fury, having been CGI youthed to his 90's self...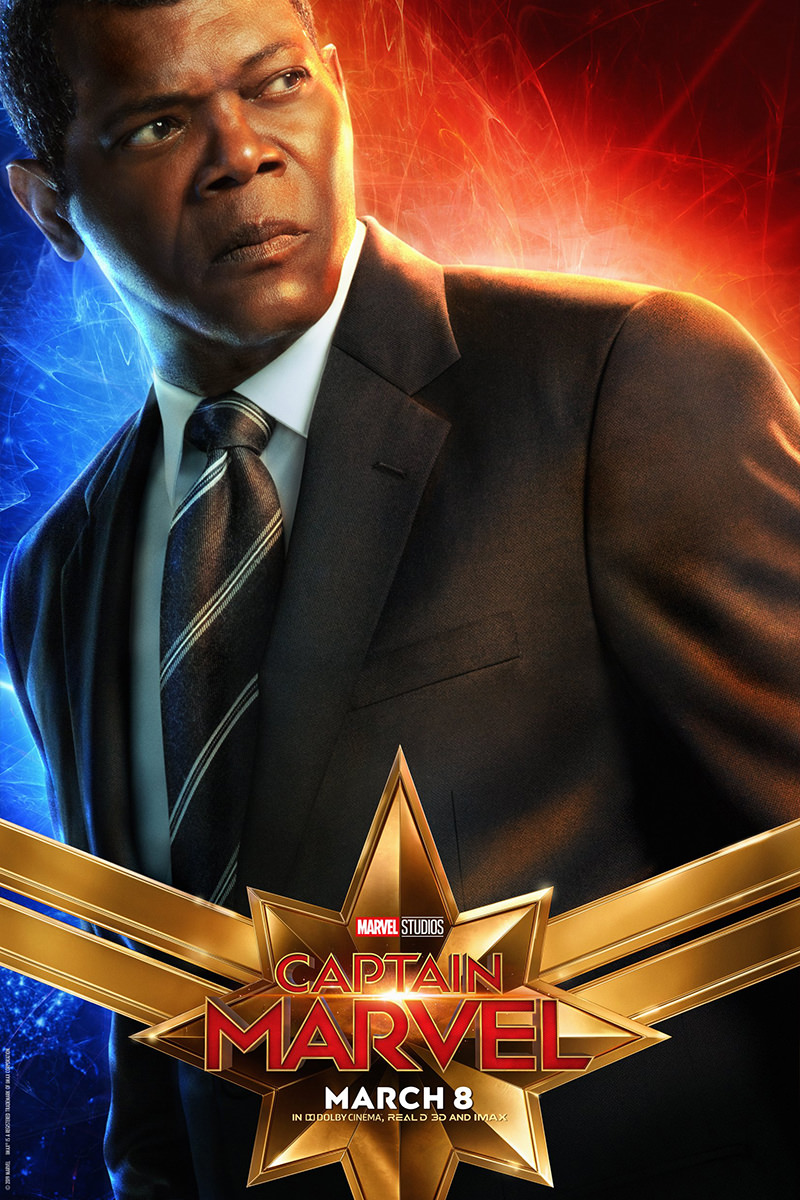 Agent Phil Coulson, likewise youthified...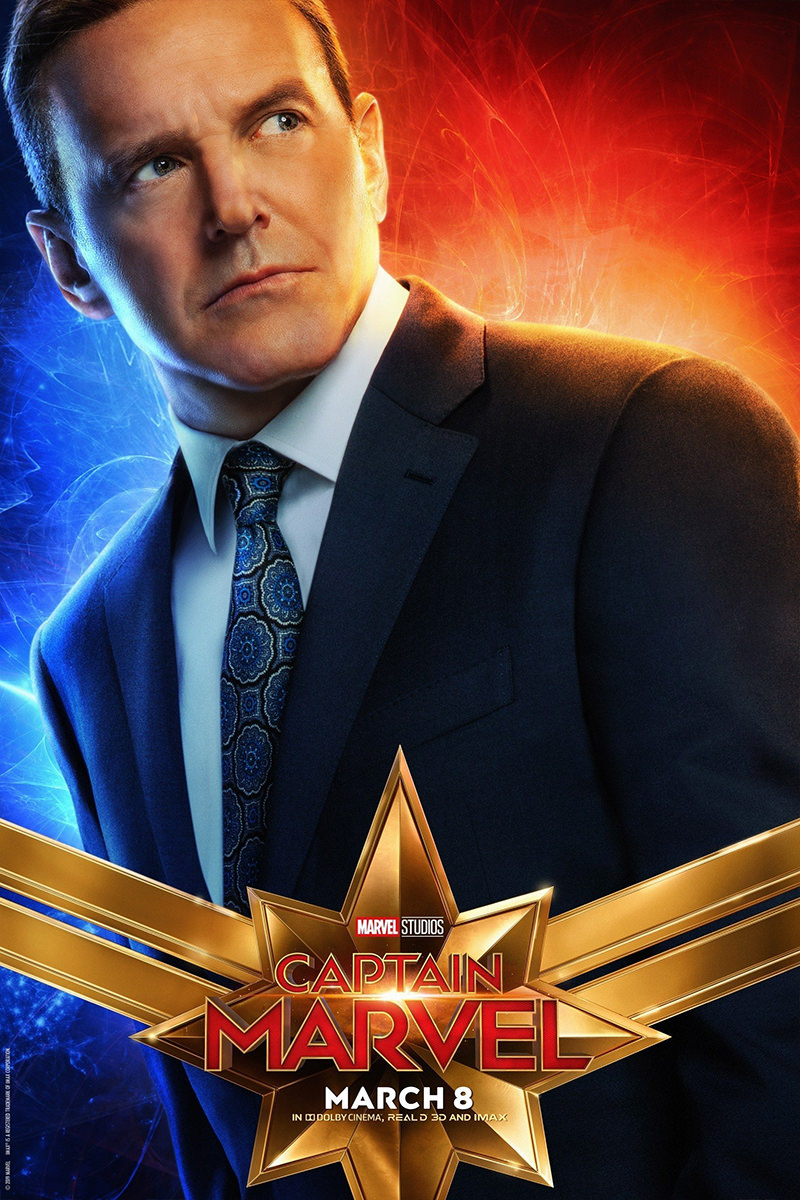 Maria Rambeau, whom I'm guessing is future-hero Monica Rambeau's mom and fellow pilot...
Goose, Carol's cat... which is named "Chewie" in the comic books (after Chewbacca)... and is apparently named after Anthony Edward's Top Gun character here...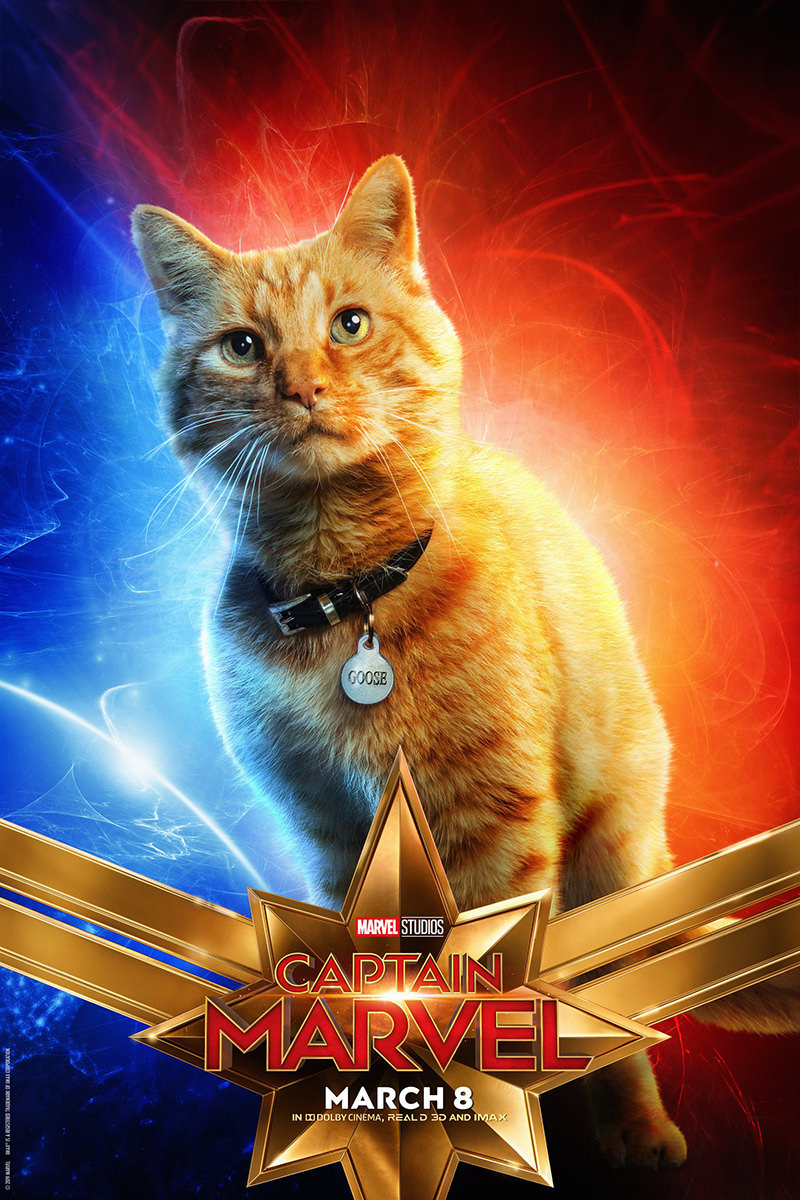 Mar-Vell(?) is the original Captain Marvel in the comic books but, since the origin is changing for the movies, he could be playing somebody completely different...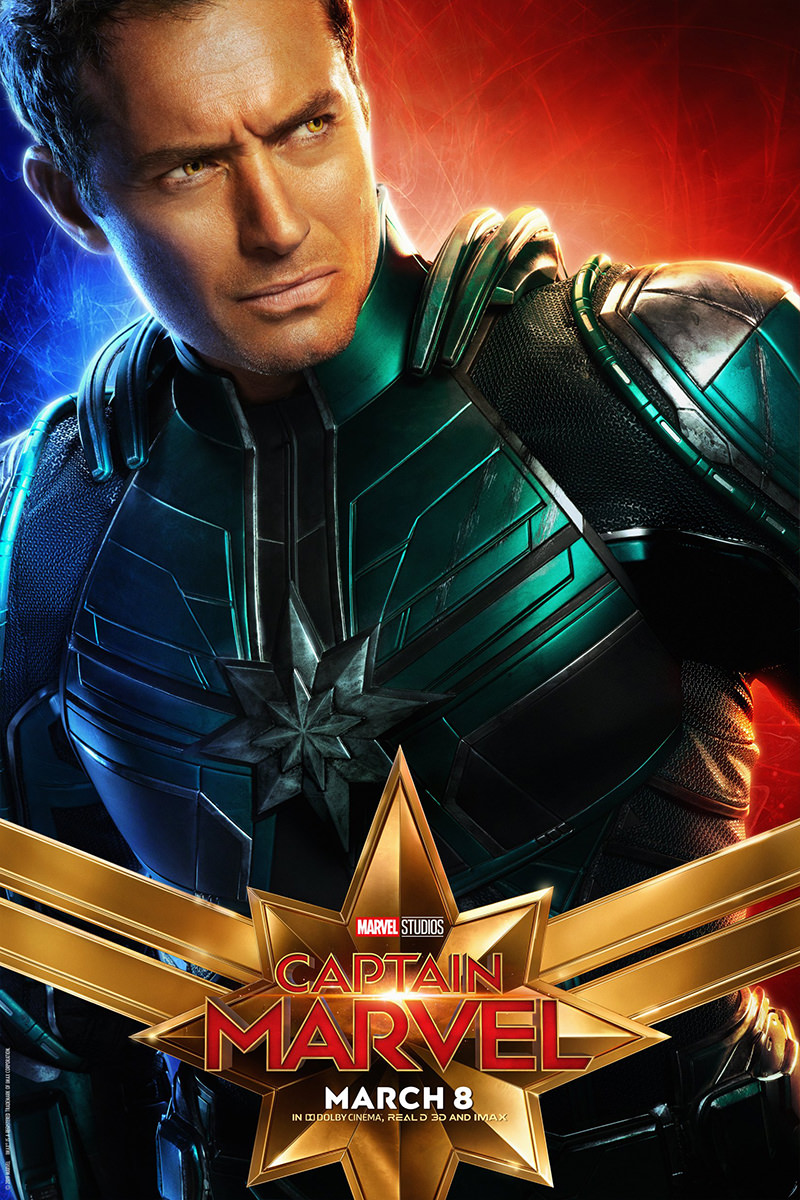 Korath, whose last appearance was in the first Guardians of the Galaxy movie...
Minn-Erva, an enemy of Carol in the comics, but apparently isn't that (yet) in the movie...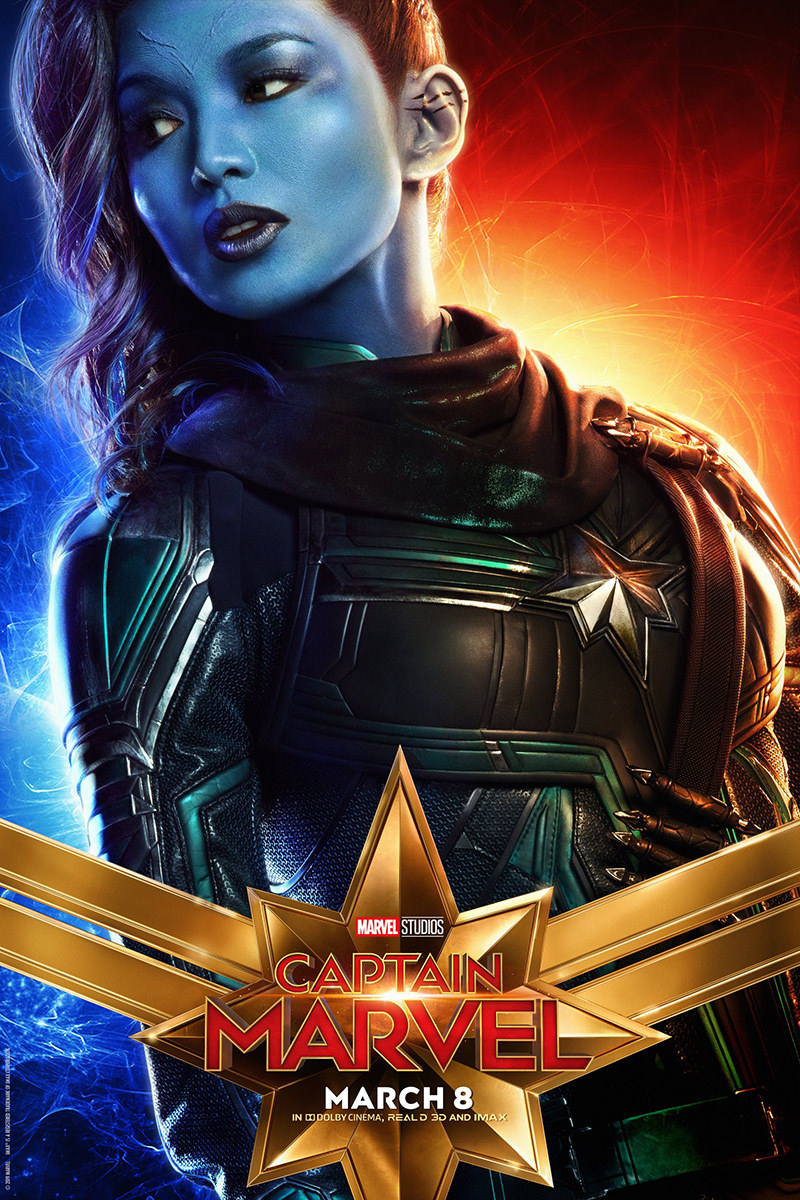 Talos, an evil alien Skrull shown here in his human form...
??? No idea who Annette Bening is playing in the movie... Supreme Intelligence in human form perhaps...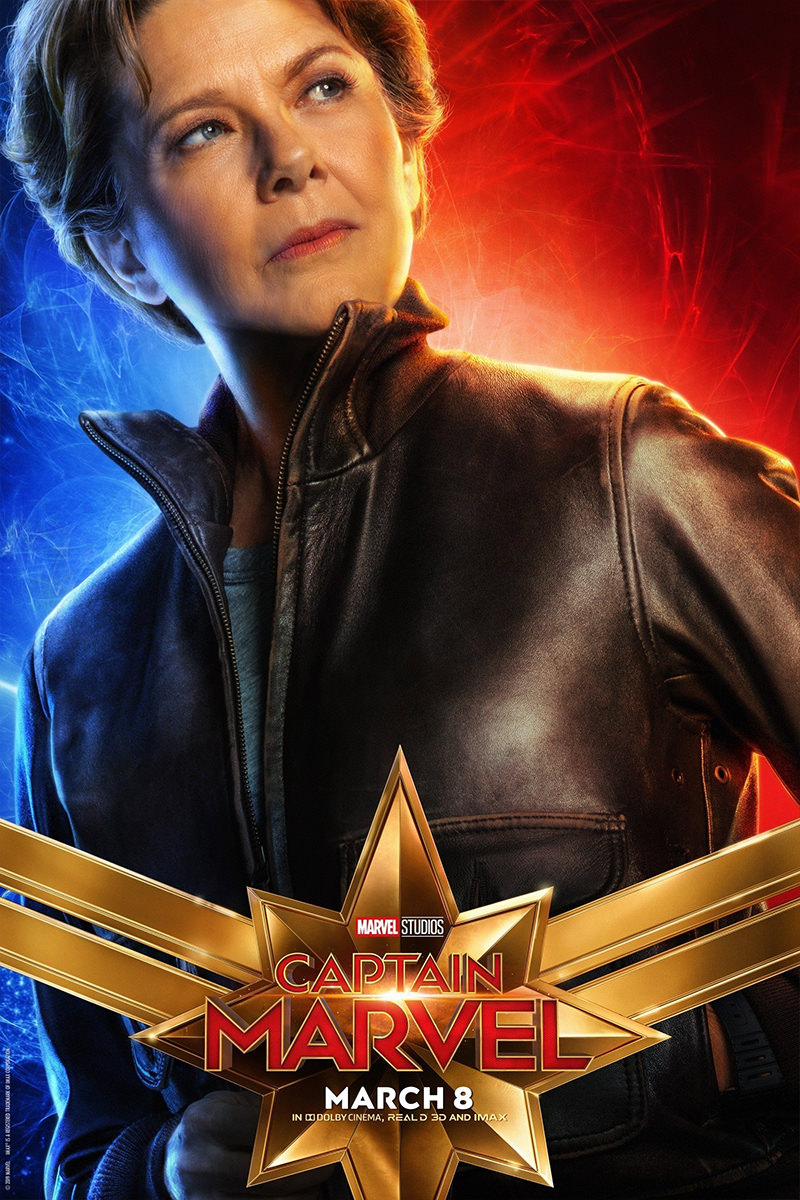 March 8th can't get here soon enough.