I've been steeped in cat drama again this week. Jake and Jenny are still pissed off that the clocks had to change when Daylight Saving Time ended.
But instead of sitting in front of the television hating on me, they are climbing up the cat tree to hate on me from above...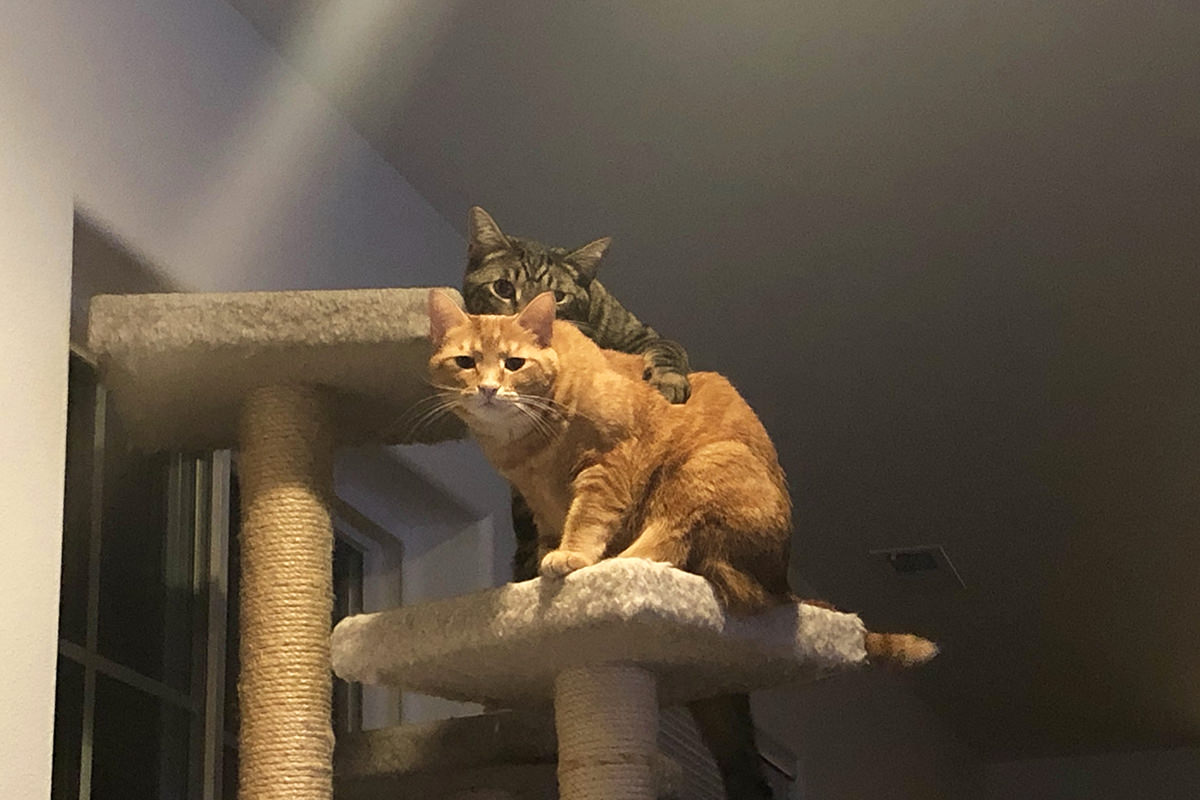 In other news, I finally decided to put one of my security cameras in the guest room (temporarily) so I could find out how Jake is getting up on top of the hutches...
I thought he found a way to grab onto something and pull himself up. It never occurred to me that he could jump this high!
The camera has also allowed me to see what else my cats are up to in there.
Now that the weather is cooler and it's colder in the house, Jenny has taken to sleeping in the little kitty bed I put in the guest room. It was a great plan, until... Jake decided that he wanted to sleep there. He'll watch her go in and get comfortable, then go in and squish her until she leaves...
Though sometimes he is more careful about climbing in with her, and they end up squished together...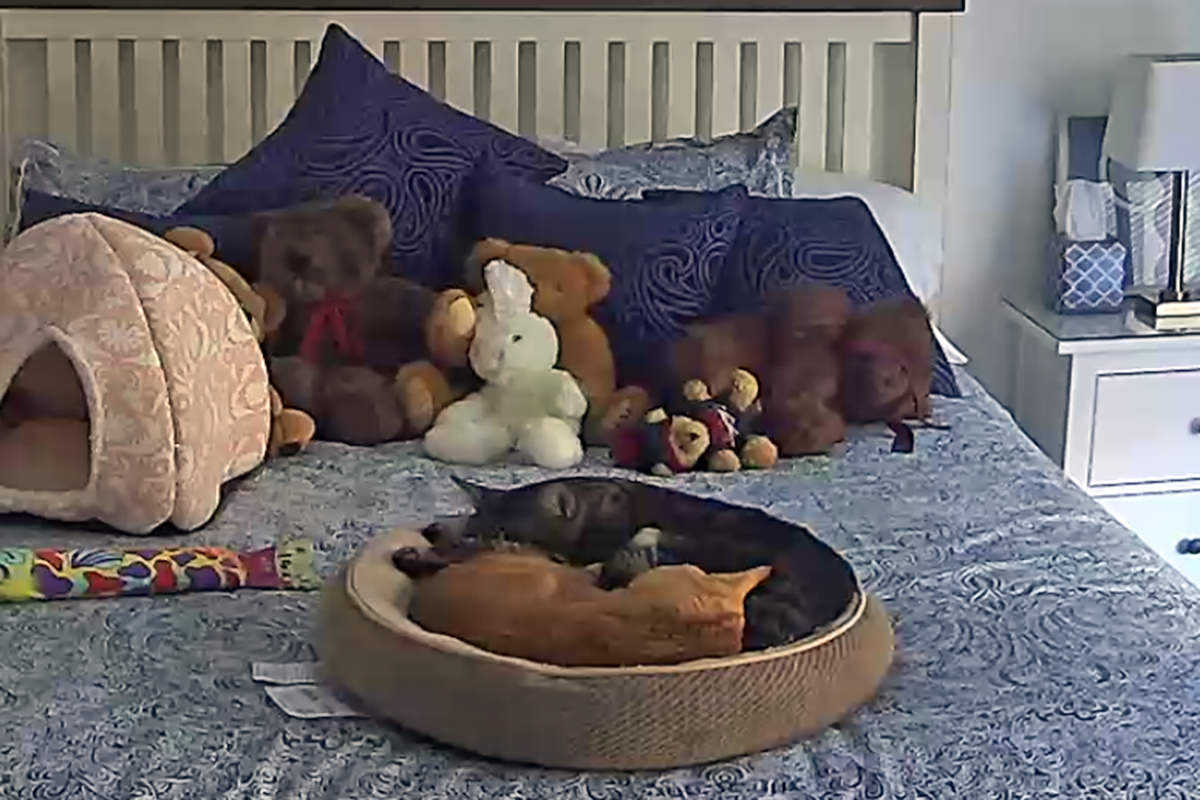 No idea how they are comfortable in there like that.
After seeing what was happening, I added a second bed...
Though sometimes they still end up in the same one...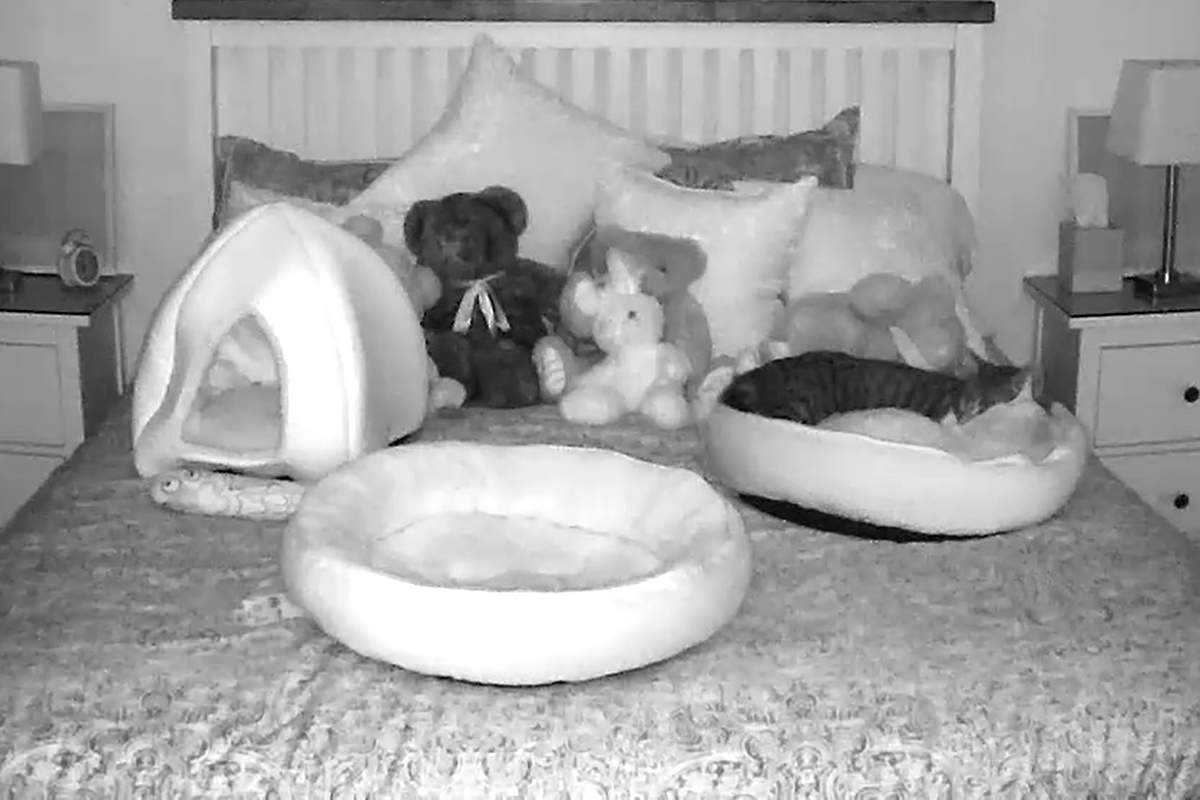 Jenny had a bad dream a couple days ago. It's the first time this has happened in several months (unlike when she was a kitten and had frequent nightmares). She's been a bit clingy after, which is usually just fine. Except when I am trying to do something and she gets in the way...
When the box she was in fell off the couch, Jenny retreated to the cat tree where she could keep a wary eye on it...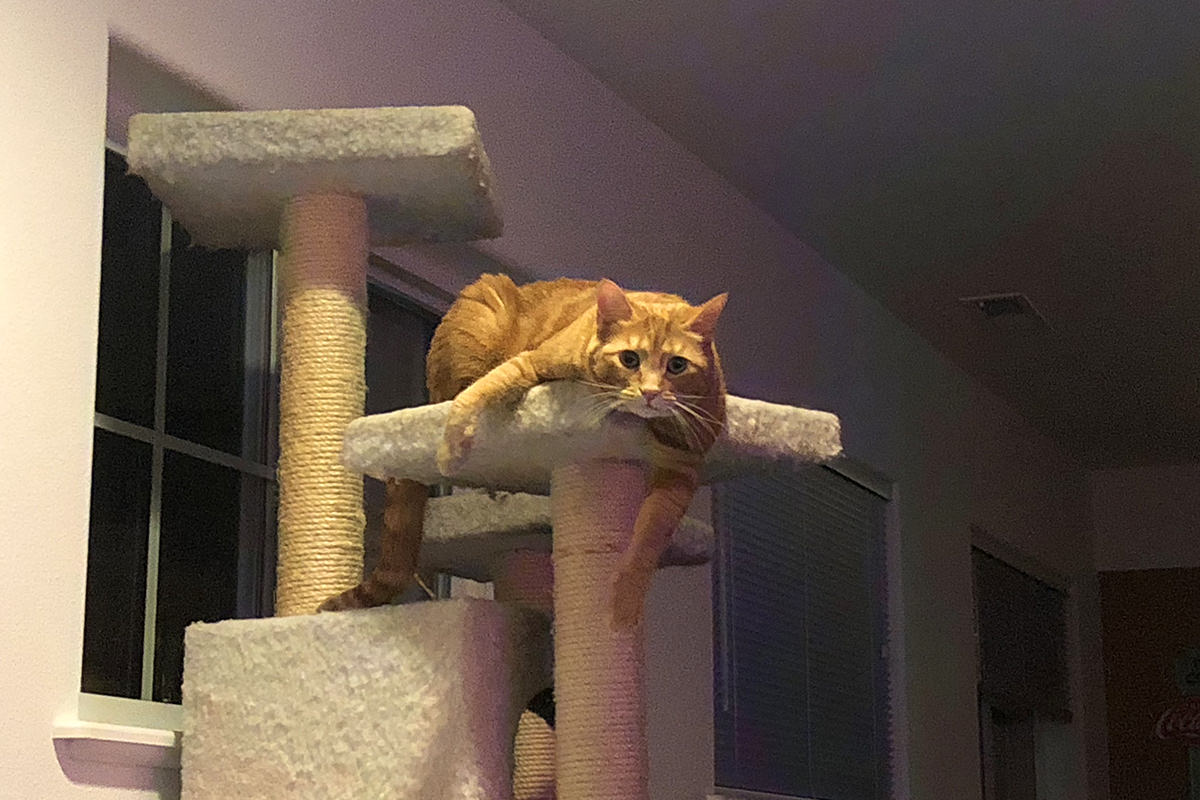 And now... time to clean the litter boxes. Yay.