This was one of those days.
I compensated by hiding in my bedroom and reading through all the of "Art of the Movie" books from the first eight Marvel Studios films. Except... it's actually nine books because I bought the art book for the Peggy Carter series that was on ABC, which I love (there's also books for the Agents of SHIELD series, but I don't love that show even a little bit). It made me want to watch Agent Carter all over again, but that will have to wait...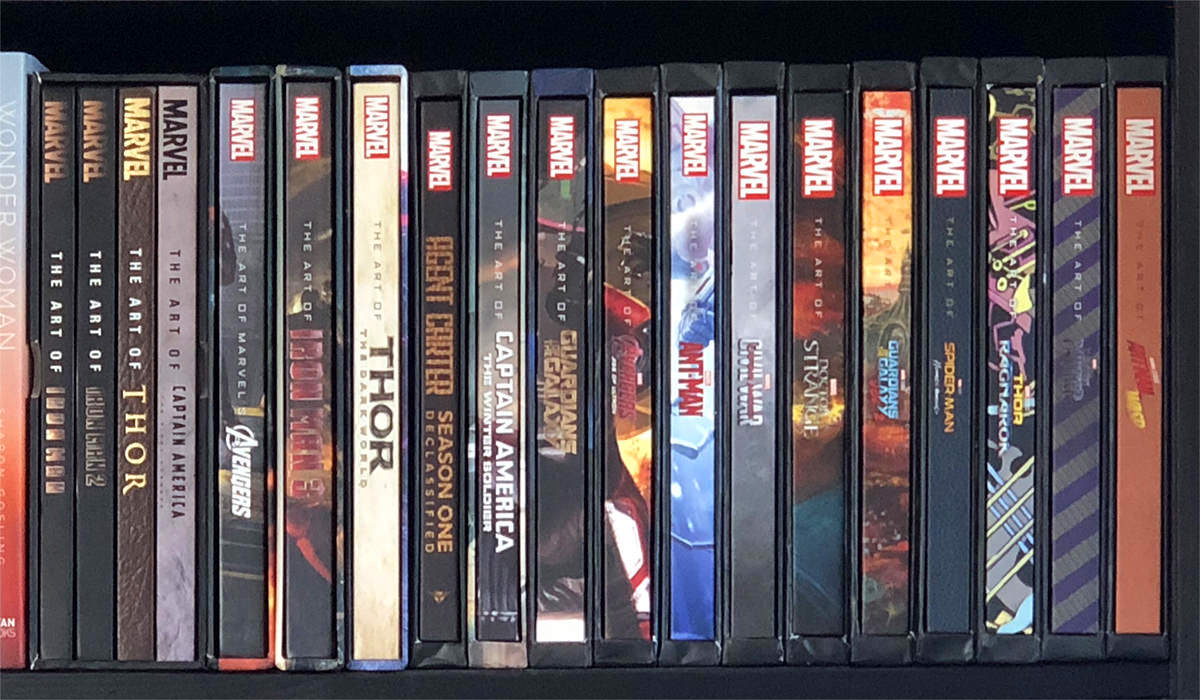 The only book I'm missing is the one for Agent Carter: Season Two, which was an okay-not-great-series, but I'd still like to have it because the production design was fantastic for it. But... $48. Yeesh. That's a chunk of money considering I wasn't a big fan of the show.
And now It's time to re-watch one of the best movies ever so I can finish up this entry!
---
Continuing on with my revisiting of every Marvel Studios movie...
MARVEL STUDIOS MOVIE OF THE DAY, No. 9: Captain America: Winter Soldier
Original Grade: A+ • Today's Grade: A+
There's a part of me that wants to call this my favorite Marvel Studios film. It gives us a flawless portrayal of Captain America, Black Widow, Winter Soldier, Nick Fury, Agent 13, and also? Robert Redford(!) as Alexander Pierce! But the real beauty of this movie is that it defines Captain America in a way that makes his 1940's mentality painfully relevant to the modern world, and positions him as the definitive conscience of the entire MCU. And speaking of relevant... how cool is it that a film set in 2014 managed to continue story elements of the first movie set in 1942 so amazingly well. Bucky, Zola, and Hydra were old ideas made fresh. And not in a way that rang hollow or was contrived. Even Cap's original uniform (which is far superior to what he got in The Avengers) was dusted off and came back. Genius.

SCENE TO BEAT: Pick one. There are no wasted moments in this entire film. The action sequences are all brilliant. But that scene where Steve goes to visit a dying Peggy Carter... yargh... a lump in my throat every time.

COULD HAVE BEEN BETTER: Not a damn thing. If a perfect comic book movie exists, this is a contender.

SIDENOTE: The way they updated Falcon is, as with everything else in this movie, perfect. By the way... that's Jenny Agutter as the lone woman on The World Security Council and the one that Black Widow impersonates to infiltrate SHIELD. Many Americans probably won't know who she is, but anybody familiar with British Television knows that this is just as cool casting as Robert Redford!