As I had mentioned last Thursday, Jake's favorite thing on earth is a small stuffed lion named Mufasa. Given how much he loves the thing, I've started to worry about the day it's no longer around, because things have been getting a little weird around here where Mufasa is concerned.
Namely, Jenny has found out that the quickest way to irritate her brother... or, more likely, get revenge on her brother... is to take Mufasa away. And usually when she does that, she rips into the thing, just like Blue Moppy Mouse, which she's destroyed.
As an example... a week ago Jake pushed Jenny off of the cat tree. Next thing I know, she's grabbed Mufasa and is dragging him up the stairs. I check on the security cameras and, sure enough, she's tearing into it. Then she just sits there behind the doorway... apparently waiting for Jake to realize his toy is gone so she can ambush him...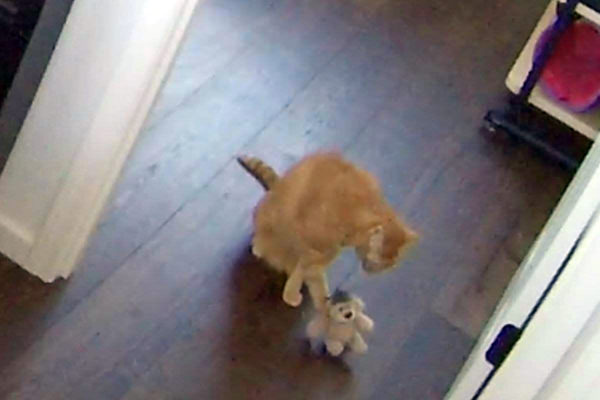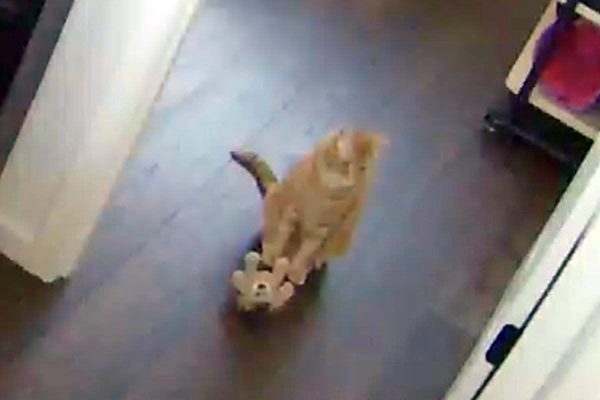 From time to time I'll hear a ruckus going on. Used to be it was general tomfoolery. But now when I investigate, Mufasa is in the middle of it all. Jake does something to piss Jenny off, Jenny steals Mufasa, then Jake will chase her down to get him back...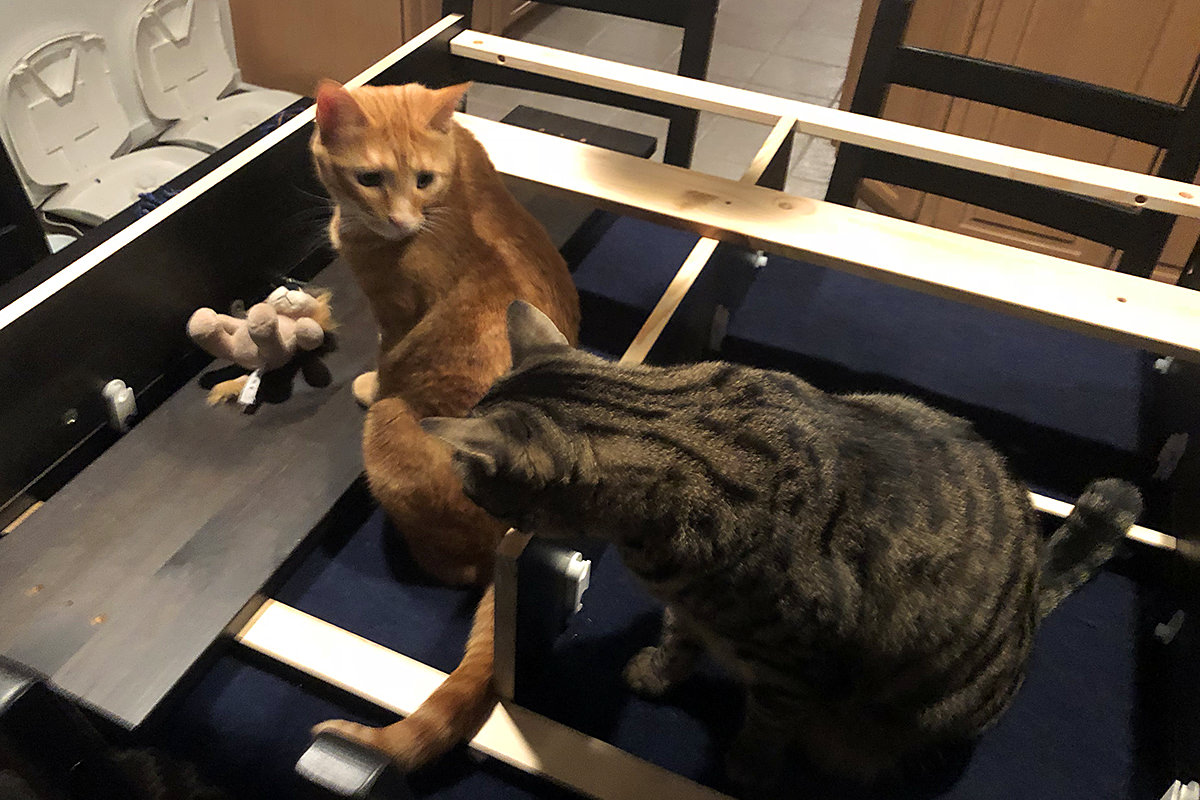 Now-a-days when I check in on Jake, if he's awake he's usually playing with Mufasa...
He carries it with him everywhere...
So while I was waiting for my work files to upload yesterday, I started searching the internet for a Mufasa replacement in case Jake's beloved toy wears out. The way he's been tossing it around and the way Jenny has been ripping into it has me worried for Mufasa's health. No luck so far...
Looks like I need to fly to Johannesburg's airport in South Africa to get a new one. Or seven.