So I come in from working in the garage and hear one of the cats thumping around on the stairs. I walk around the corner and it's Jake wrestling with Mufasa, his stuffed lion toy. The minute he notices me, he throws Mufasa against the wall and pretends he wasn't just playing with it.
Apparently he's too cool for toys now...
After that we hung out watching television for a while...
Well, I say we watched television... but Jake doesn't like TV. He just likes hanging out. Jenny, on the other hand, is enamored with television even more than I am. She can stare at if for hours... especially if it's a show she likes (her favorite is Rick & Morty, and she'll come running any time she hears it)...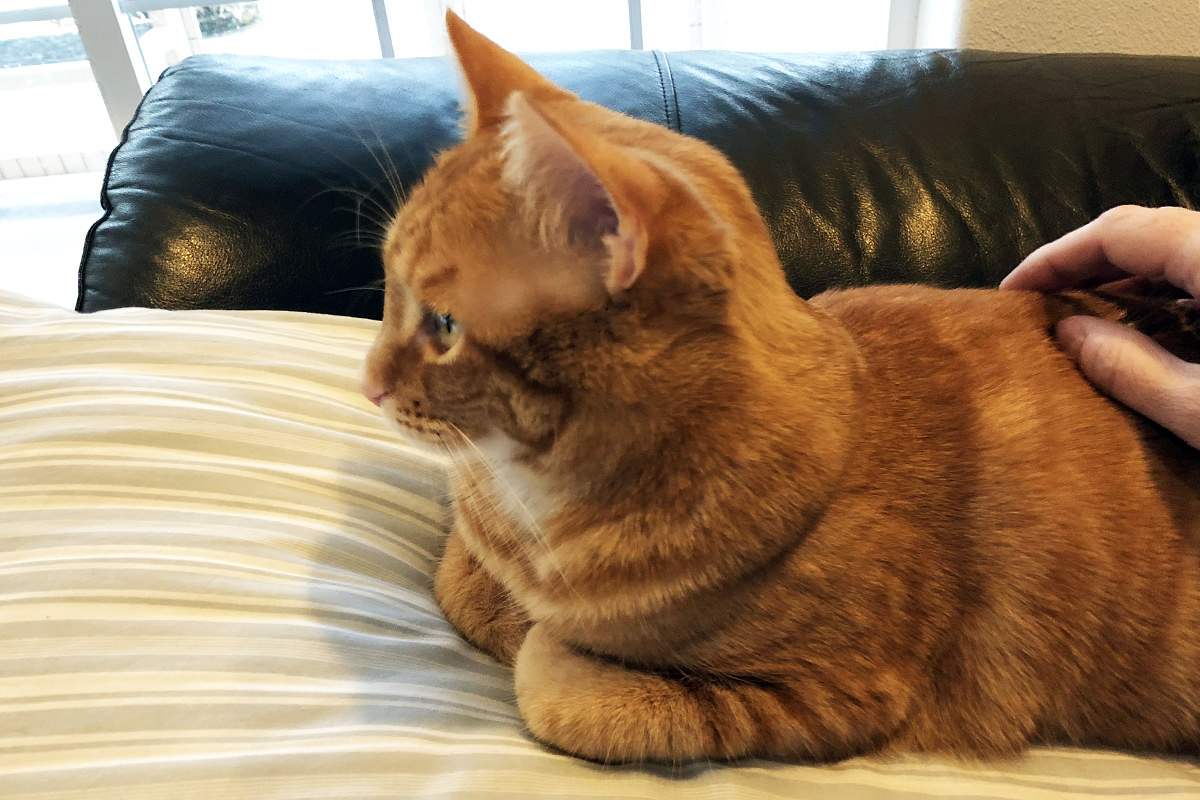 How was I ever entertained at home before I had cats?