One of the best benefits of having a "smart home"... other than being able to tell Alexa to control everything... is being able to have a better handle on how your home works. One of my obsessions this year has been to lower my energy bill. This was actually an easy expense to tackle, because the majority of my power goes towards my furnace. During the colder months of November through February, it accounts for 55% of my bill. No other expense comes close (the second largest energy consumption is from my water heater at 7%). So it's easy to see that reducing the heat will reduce my bill at the most expensive time of year...
In January of 2017, my utility bill was around $93 for electricity...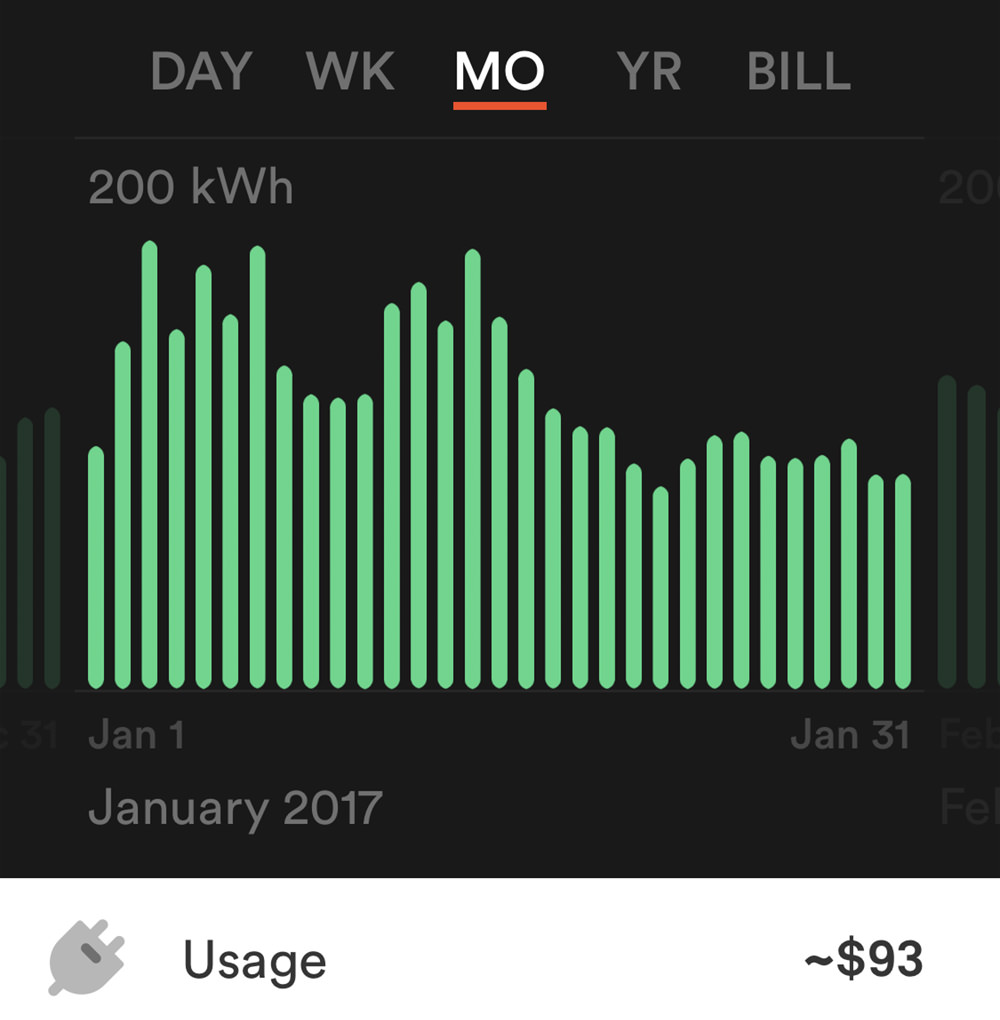 So I made some changes to my thermostat program. Last year my temperature was set at 72° when I was awake and 68° when I was sleeping or away at work. A lot of this was an attempt to keep my cats comfortable, which was kind of silly once I realized my cats were perfectly happy hanging out in the catio in 34° weather.
This year I set my temperature at 68° when I was awake, 64° when I was sleeping, and 62° when I was away at work. And just in case my cats wanted some warmth while I was gone, I had low-energy heating pads, self-warming pads, and my stereo receiver for them to lay on. The result on my power bill was pretty dramatic. Instead of my graph topping out at 4,000kWh, it now topped at only 3,000kWh...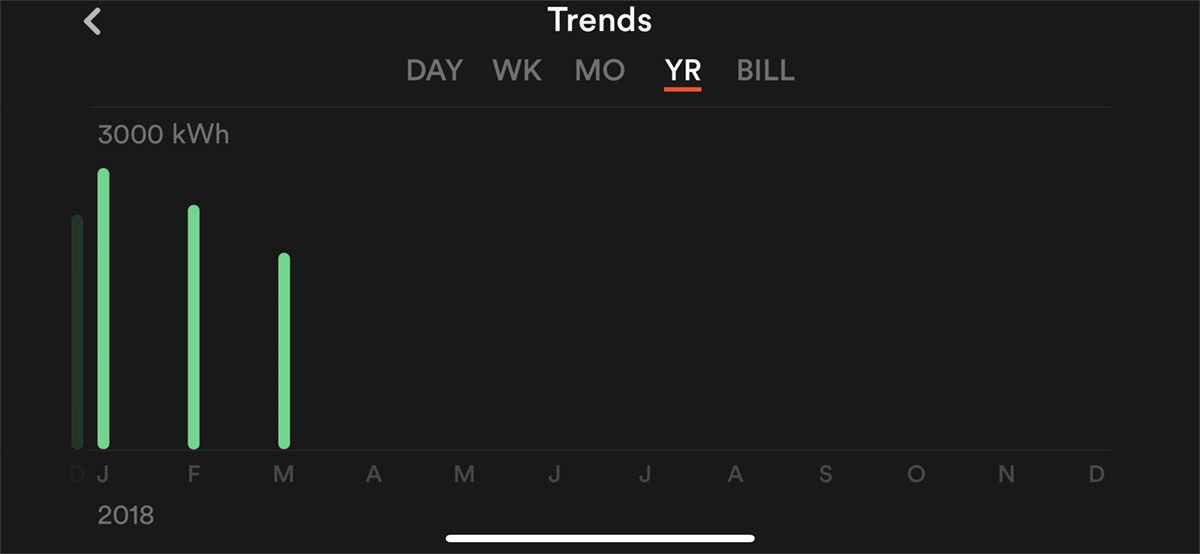 In January of 2018, my utility bill dropped to around $67 for electricity...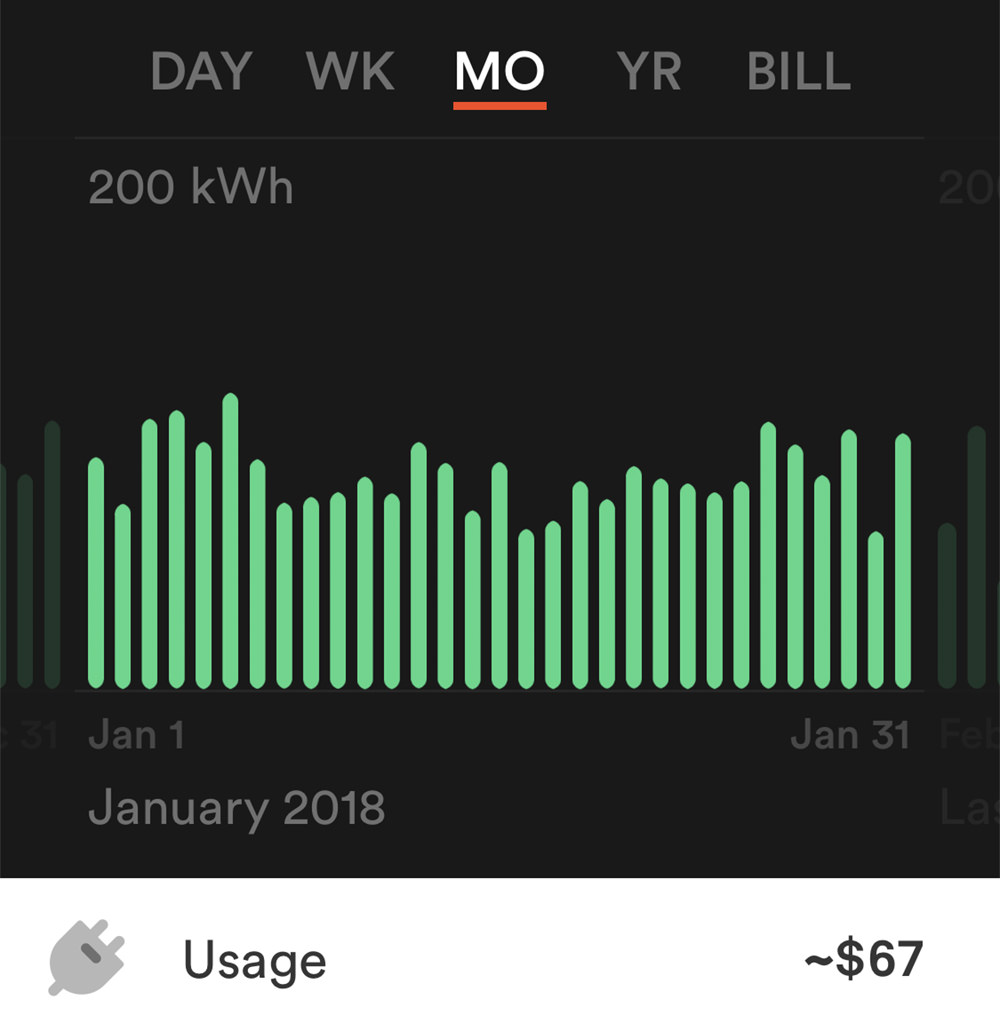 That's a 28% savings. Granted, $26 doesn't seem like a lot... I'm lucky that power is fairly inexpensive where I live... but I'll take it. If I lived in a region where power was expensive, 28% would be a huge amount.
Over the course of the winter I've saved nearly $85, which is real money. My goal for the year is to save $150 over 2017. Once April arrives, I'll be turning the heat off and coasting on $17 power bills until June or July, then I'll adjust my air conditioner temperature a bit and see what happens.
Two years of this and my energy monitor will have paid for itself! Score!