When it comes to cats, I really did luck out. Jake and Jenny are healthy, well-behaved, loving, all-around wonderful pets and I honestly have no complaints. Yes, I wish they would let me pick them up... neither of them (especially Jenny) likes that at all... but it's such a small thing in the grand scheme of things that I don't dwell on it.
When it comes to smarts, they both seem like intelligent cats. Jake has pretty good puzzle-solving abilities and can use process of elimination to find stuff. I was afraid that Carl the RoboVac would choke on Mufasa, a toy lion I brought back from Africa for Spanky which Jake inherited, so I picked it up off the floor and tossed it on the couch. Later that day I checked in on the cats with the security cameras and saw him hunting around the house looking for something. Eventually he found what he was looking for... which was Mufasa...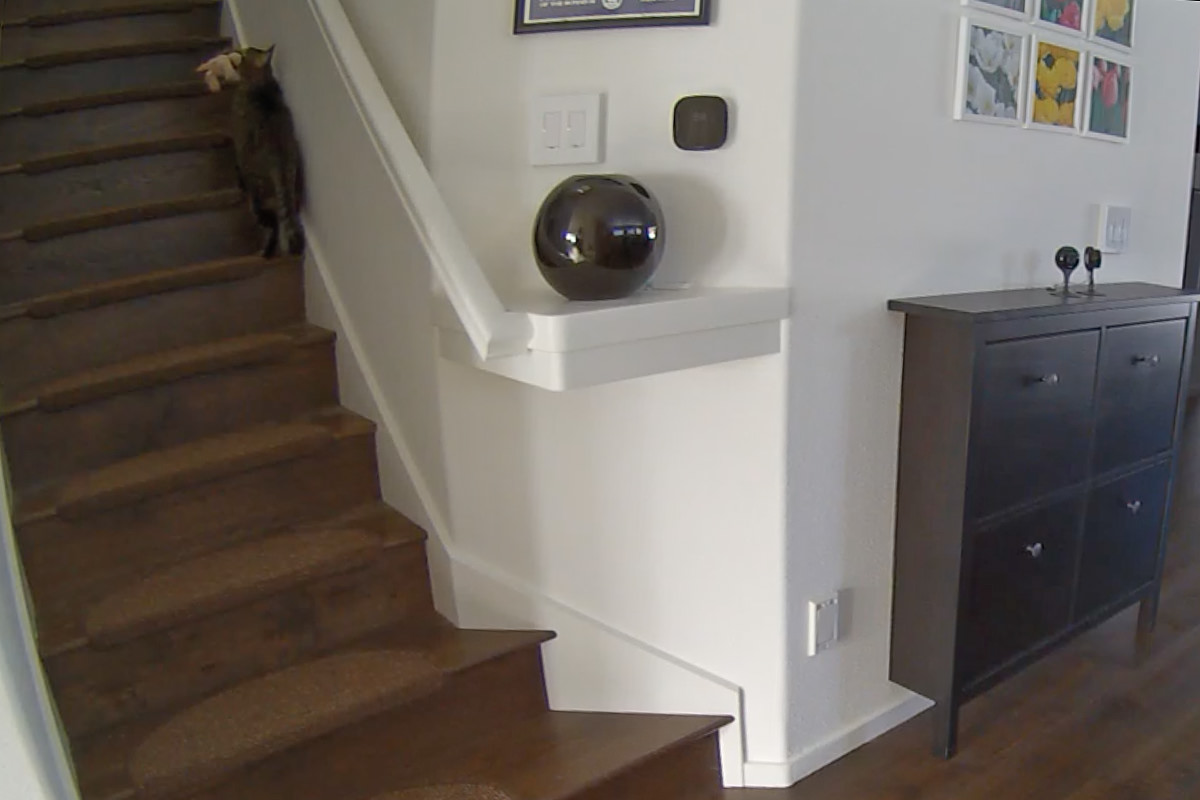 Once he found it, Jake took Mufasa upstairs, assumably to hide it from me so I wouldn't hide it from him. Pretty smart.
And then there's Jenny.
As far as intelligence goes, Jenny operates on an entirely different level. Not just from Jake, but from most cats I've ever seen. She's super smart. When her brother found her secret sleeping spot in the room I use for comic book storage, she went and found another spot to get away from him. Now she sleeps in the guest room closet. To get in, she has to separate the doors by pulling the door out. Something Jake hasn't figured out how to do, and it drives him absolutely nuts.
She's also incredibly devious and crafty.
One morning as I was working in bed, I realized I hadn't seen my cats in a while. Using the security cameras, I found Jake out in the catio pawing at the door trying to get back inside. I couldn't figure out what his problem was, so I went downstairs to see if the door was broke. It wasn't. Jenny had pushed the scratcher lounge in front of the door, then sat on it so he couldn't push through...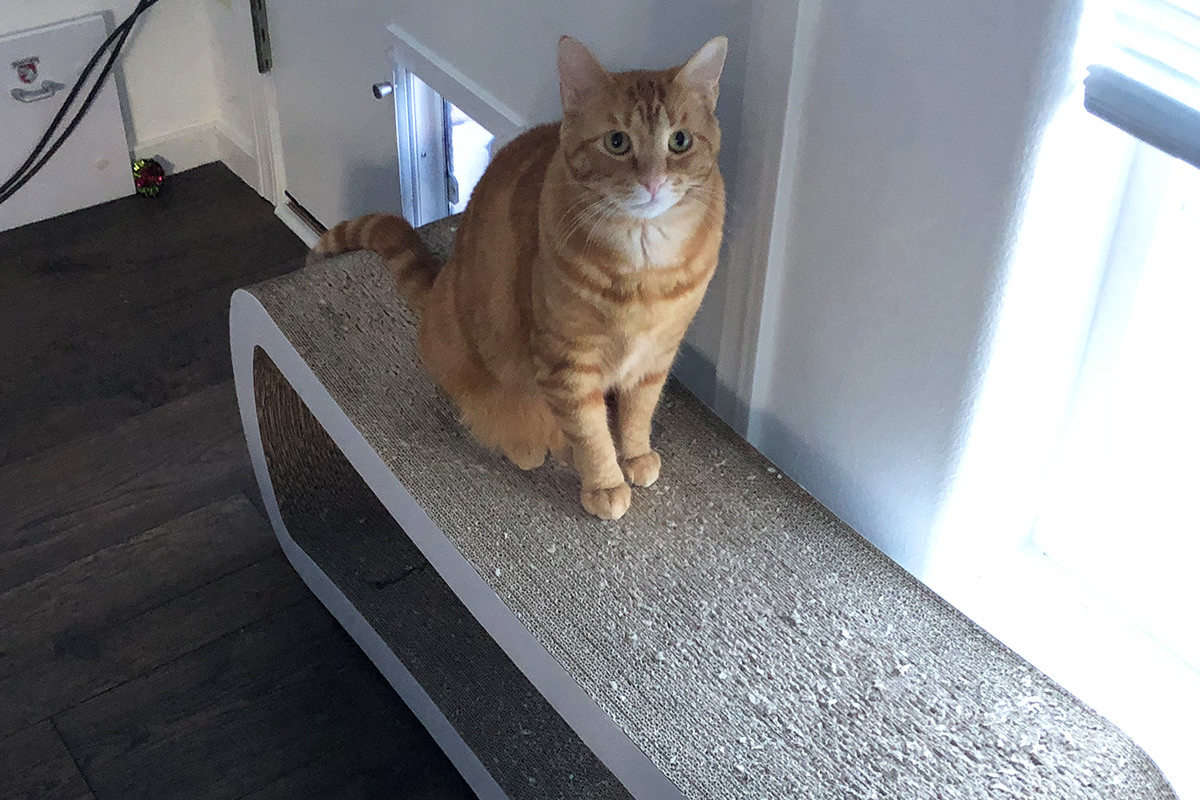 I can only guess this was revenge from when she was asleep on the scratcher lounge and Jake kicked her off of it...

She was not happy about it, and was staring daggers at her brother...

Jake is a bigger cat that Jenny and uses his size to get what he wants. Whether it's the scratcher lounge, the top spot of the cat tree, or whatever. There's times that Jenny is having none of it though. Like the other night when she was chewing on her catnip-infused paper bag and Jake decided he wanted it. She plopped down on it and refused to let him near...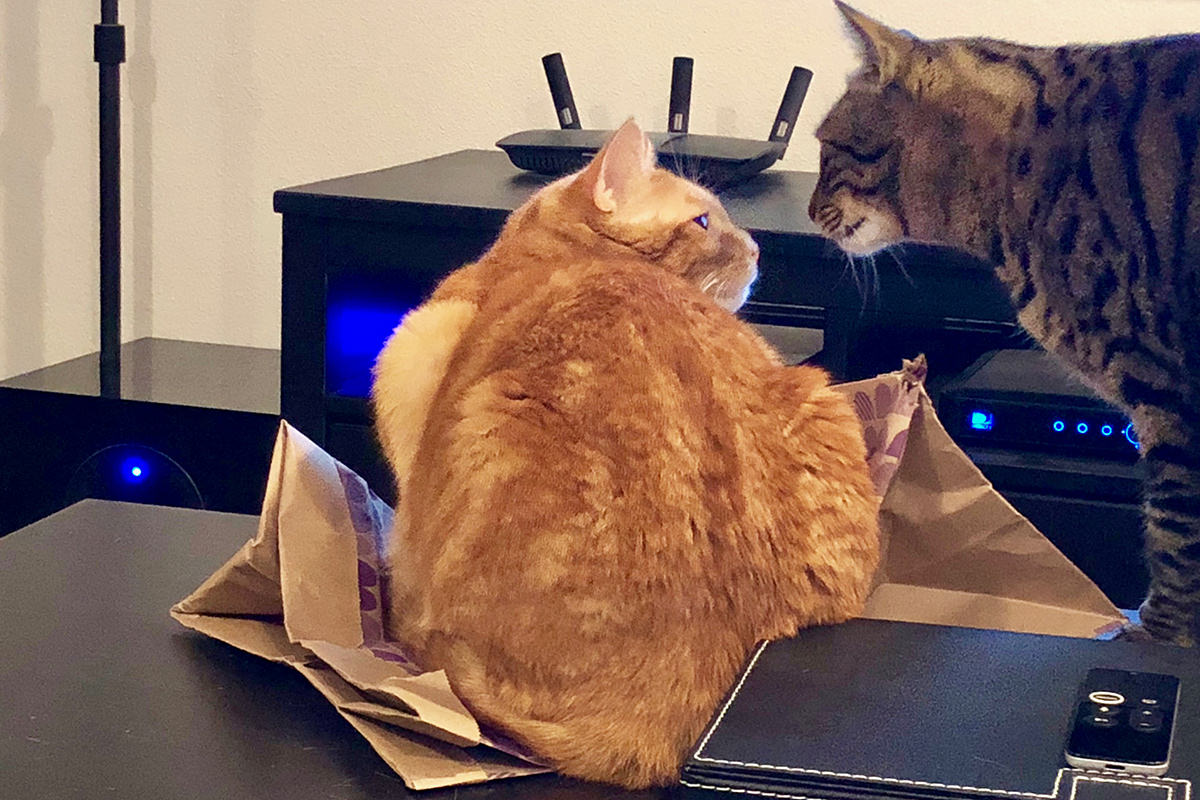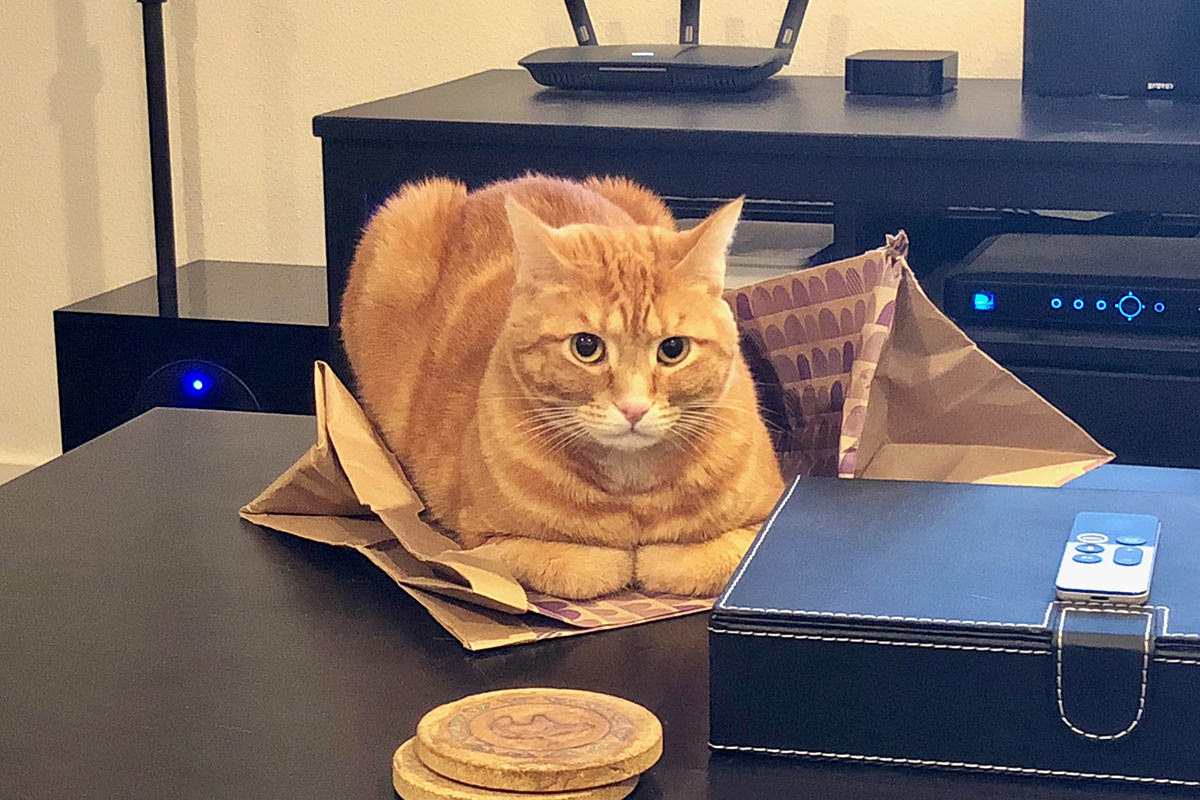 Once he left, she went back to chewing on the thing. Though I have no idea why. Apparently it doesn't taste very good...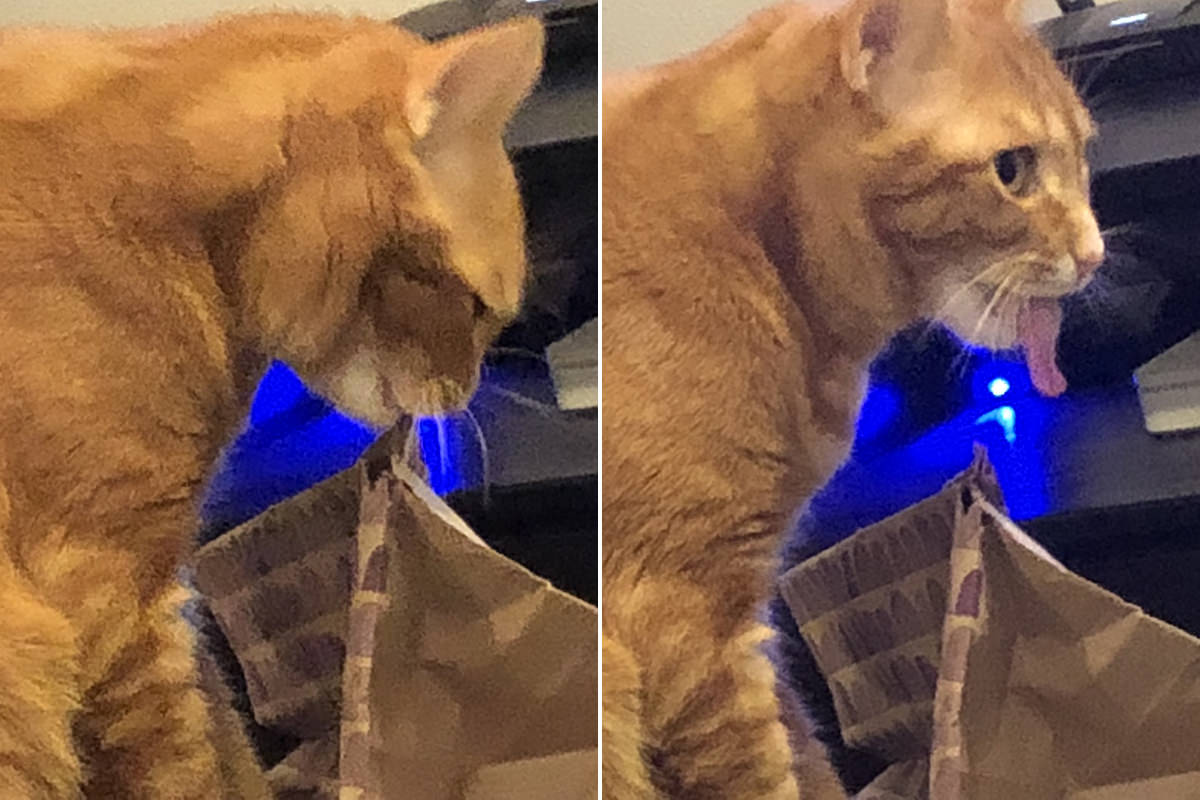 If there's one thing Jenny loves, it's ambushing her brother when he least expects it. Usually she does this by running up and smacking him in the face while he's pooping. But sometimes she gets deviously crafty. Like dragging her paper bag in front of the cat door so she can hide behind it and jump on Jake when he comes through...

Like I said... next-level smart. And clever and devious.
I really lucked out.