That was one busy weekend.
The main road through Acadia National Park is "Park Loop Road"... which is one-way for a big chunk. This can make planning a travel itinerary tricky because there's no backtracking if you miss a turn or blow past an exit.
Fortunately Google Maps makes it easy to enter a bunch of stops then rearrange them until you have a simple plan instead of having to take multiple loops around the island trying to see everything. With the exception of not finding "Boulder Beach" the first time around, Acadia was relatively painless to navigate.
And now, because I am definitely returning one day, I'm going to post my maps so I can remember how I saw what I saw...
FRIDAY...
Portland to Bar Harbor to Bass Harbor Sunset...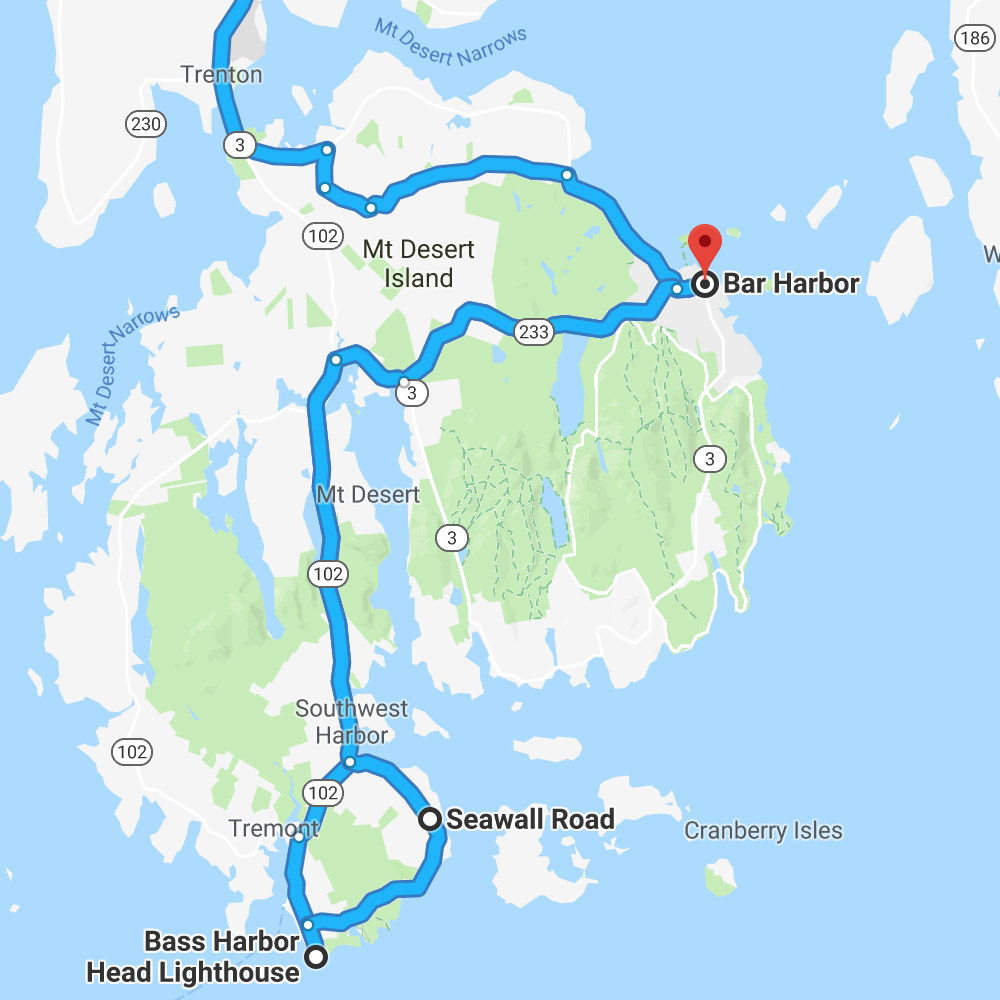 SATURDAY...
Bar Harbor to Sand Beach to Jordan Pond to Bubble Mountains...
SUNDAY...
Bar Harbor to West Quoddy Head Light...
MONDAY...
Bar Harbor to Cadillac Mountain Sunrise to Schooner Head to Thunder Hole to Boulder Beach to Somesville to Portland...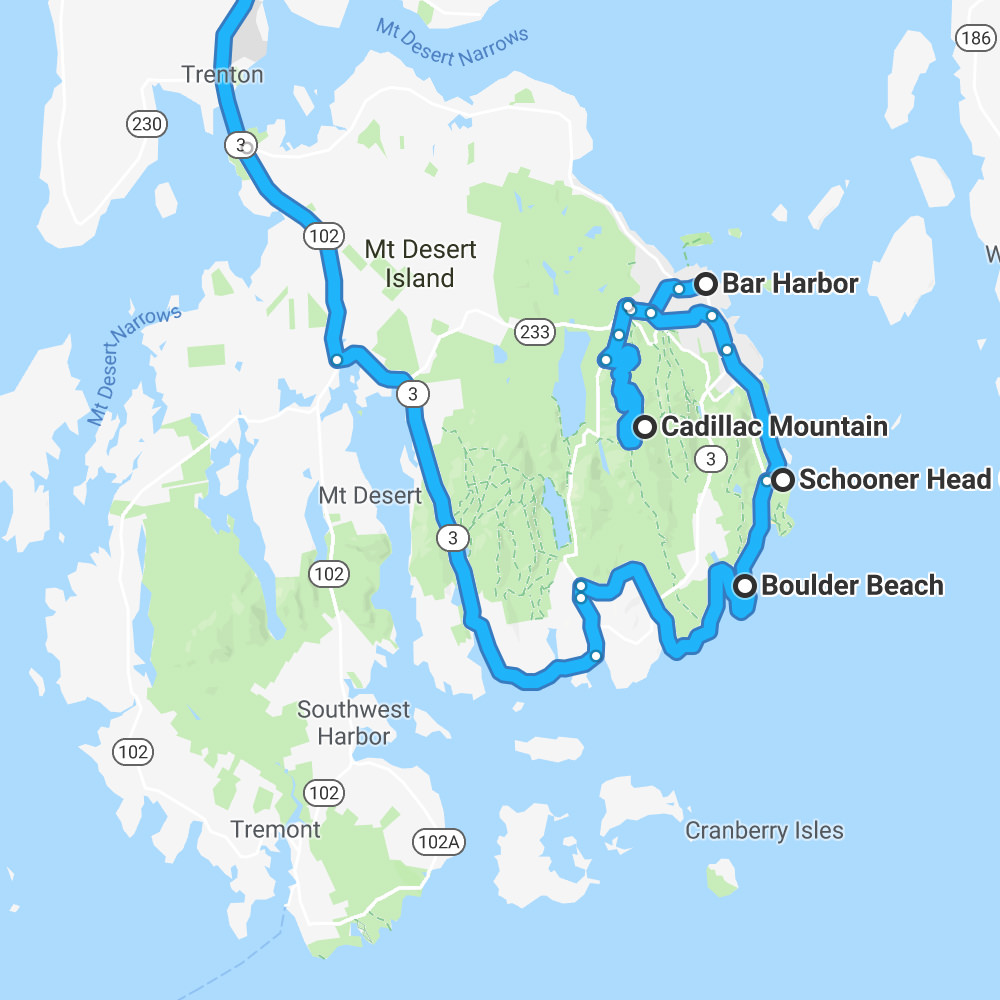 And that's that.
Interesting to note... when I line up all the maps and multiply them all together, you can see how I hit most every major road in the park... with the exception of Route 102 up the West Coast and a couple chunks of Route 3 in spots. Not sure what I missed, but it might be worth finding out for next time...
Thanks, Google Maps!