Never fear, super-fans, because a Very Special Comic-Con Edition of Bullet Sunday starts... now...

• THOR: RAGNAROK! I liked the first two Thor movies quite a lot. Especially the first one, which did a masterful job of introducing Thor to the Marvel Cinematic Universe. It was grandiose and epic in a way you need a movie with gods to be, and set the tone for Thor in everything that would come after (including a couple Avengers movies). And now, the third Thor film is ready to be unleashed this November:
Super sweet! Kind of an 80's vibe, even in the amazing poster...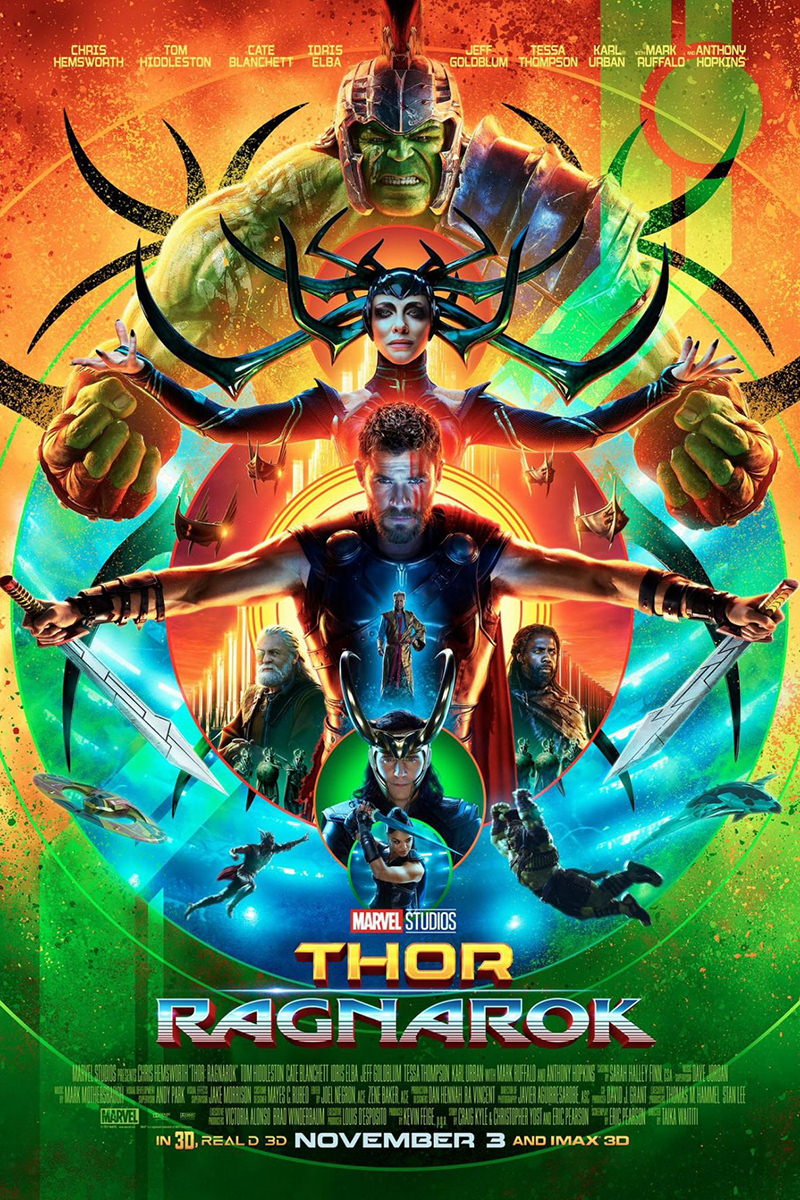 Marvel amazes me. Every movie they release is an escalation of what's come before. Sometimes it doesn't work 100% (I'm looking at you, Age of Ultron) but most of the time it seriously does. And Thor: Ragnarok looks to be knocking it out of the park. Can't. Wait.

• THE DEFENDERS! But before we get treated to new Thor, first we get to see the culmination of all four Netflix series... Daredevil, Jessica Jones, Luke Cage, and Iron First... with The Defenders. This seems like a great idea, and a logical culmination of all that's come before...
Time (and August 18th) will tell whether or not it's clever enough to be worthy, but getting Sigourney Weaver as your villain was a great start. Cool. All this and The Punisher coming by years' end too.

• THE INHUMANS! Also dropping prior to new Thor? The Inhumans. Originally they were getting their own movie but, after the franchise was turned to shit in ABC's Agents of S.H.I.E.L.D., I guess they felt a movie was aiming too high. Instead we get a compromise. The first episode is being released to IMAX theaters in September, then the show continues on ABC...
Eh. Probably good that they didn't attempt this in a feature film, because Medusa's magical hair was never going to look fantastic. Regardless, nothing I'm seeing here has me too excited. ABC had an amazing opportunity to do something truly different by taking The Inhumans into extreme weirdness, but it looks like Just Another Super-Hero Show on the Small Screen. Not surprising... I can't stand Agents of S.H.I.E.L.D., and it doesn't look like ABC is attempting to break any new ground here like they did with the amazing Agent Carter series. Pity.

• BLACK PANTHER! And here is where I start to lose my shit. I'm a huge, huge, massively huge fan of Black Panther. I was thrilled to see him finally join the MCU with Captain America: Civil War, and am positively giddy at the prospect of seeing him get a film all to himself. The technically advanced world of Wakanda is going to make for a heck of a movie, assuming they get the story right. And, from the looks the first trailer, they are definitely trying...
And that poster...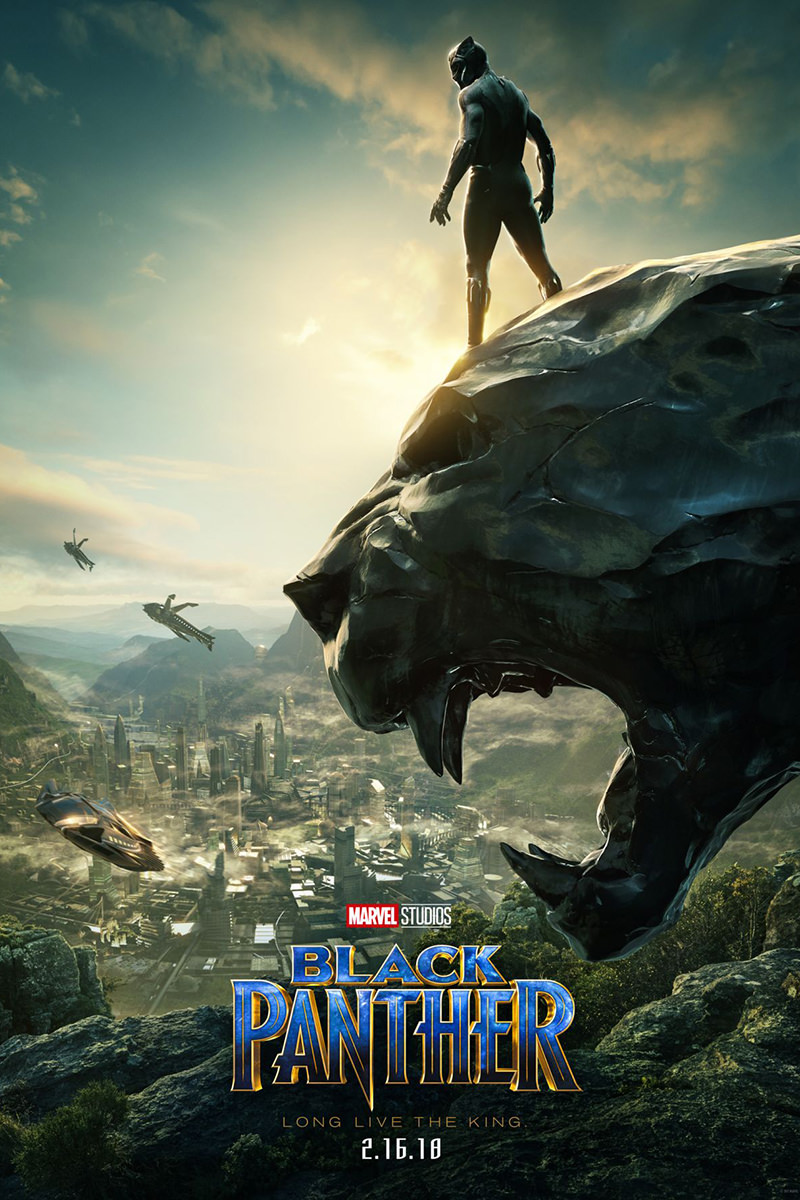 Since this is Marvel, I'm assuming they've nailed it. Not knowing is kinda killing me. Having to wait until February 16th to find out is really killing me.

• AVENGERS: INFINITY WAR And then there's the culmination of every Marvel Studios movie ever released coming to a theater near you on May 4th. The footage at Comic-Con has not been released yet (if ever), but they did give us a gatefold poster to drool over...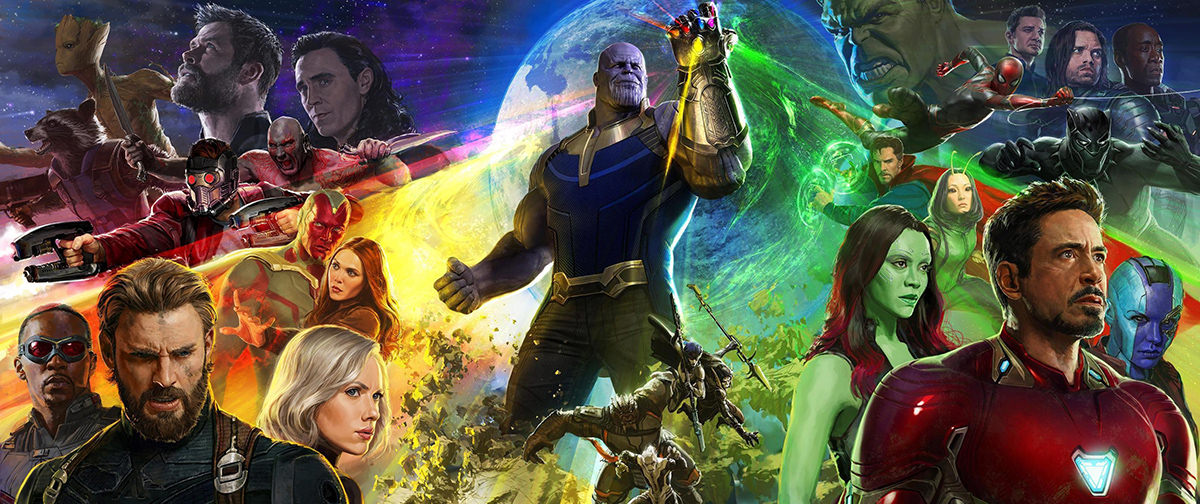 Which conveniently breaks down into three panels for closer inspection of all the awesomeness there is to unpack...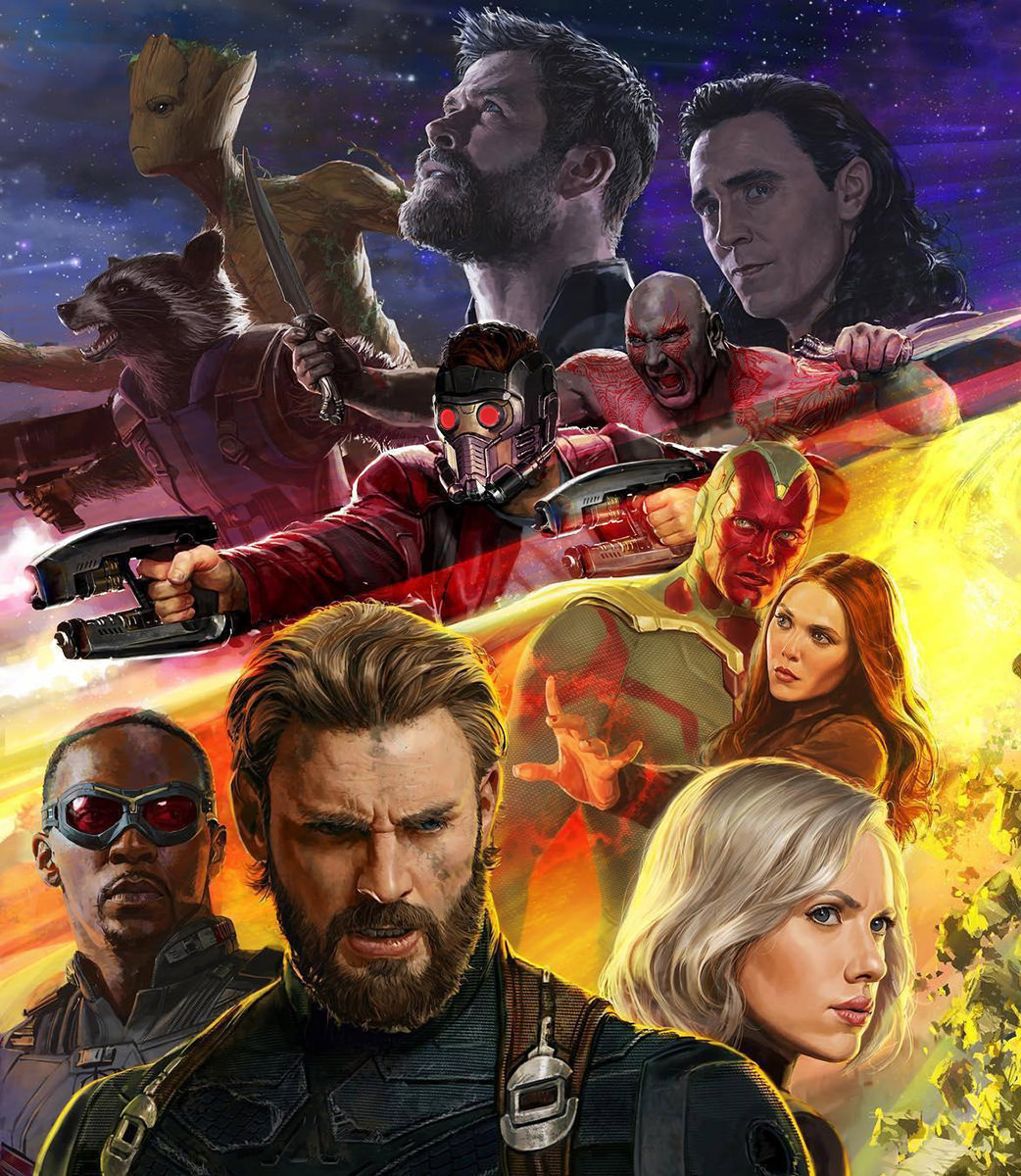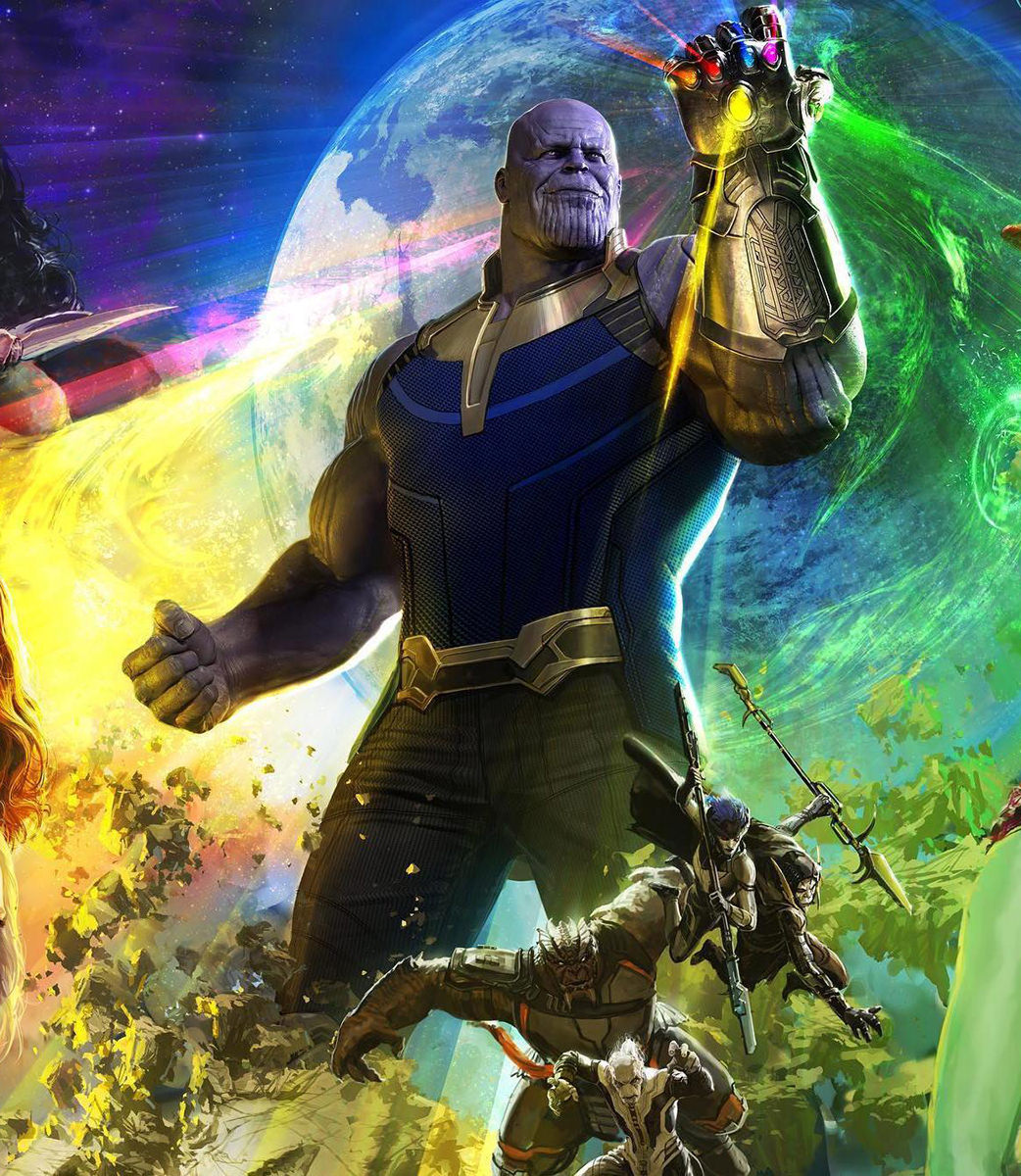 First of all... BLACK WIDOW IS A BLONDE THIS TIME AROUND? Wonder what in the hell that's all about. Second of all... why is Hawkeye getting the short end of the stick again? He's barely in the poster at all, and doesn't even get an action pose with his bow and arrow! Granted, he could arguably be seen as the weak link in The Avengers, but his fantastic ongoing comic book series show that this is not the fault of the character. It's what the writers do with him that makes him a weak link. Holy crap I wish they'd give him a Netflix series where he can finally shine. Next up... Spider-Man in a black suit is interesting. I don't hate it but, after so many movies where they weren't faithful to the comic book, I felt they finally nailed it with Civil War and Homecoming... so, why? And then... so very, very happy that they are apparently pushing the Scarlet Witch & Vision romance forward. That's an element 100% from the comic books, and I think it totally works. Then penultimately... holy crap did they do a frickin' amazing job capturing Thanos! Bad. Ass. And lastly... Cap with a beard! My expectations for Avengers: Infinity War are on overdrive. I'm expecting they'll be exceeded.

• JUSTICE LEAGUE! Blargh. DC Comics and Zack Snyder's idea of what makes a good super-hero movie is so nausea-inducing that I'll tackle that one tomorrow. I'm having too much fun loving on all of Marvel's awesomeness tonight.

And that's it for Comic-Con 2017. Until next year, True Believers...