It's strange how much I worry about my cats when I'm not at home. Not over things like them tearing up the house or making a mess or anything like that... but worry over them being lonely or bored.
Right now I am checking in on them with the security cameras and they are exactly where I saw them when I left yesterday. Jake is on top of the kitty tree and Jenny is laying on the stereo receiver (I think she likes how it gets a little warm... even on the hottest days). She naps there most of the time now...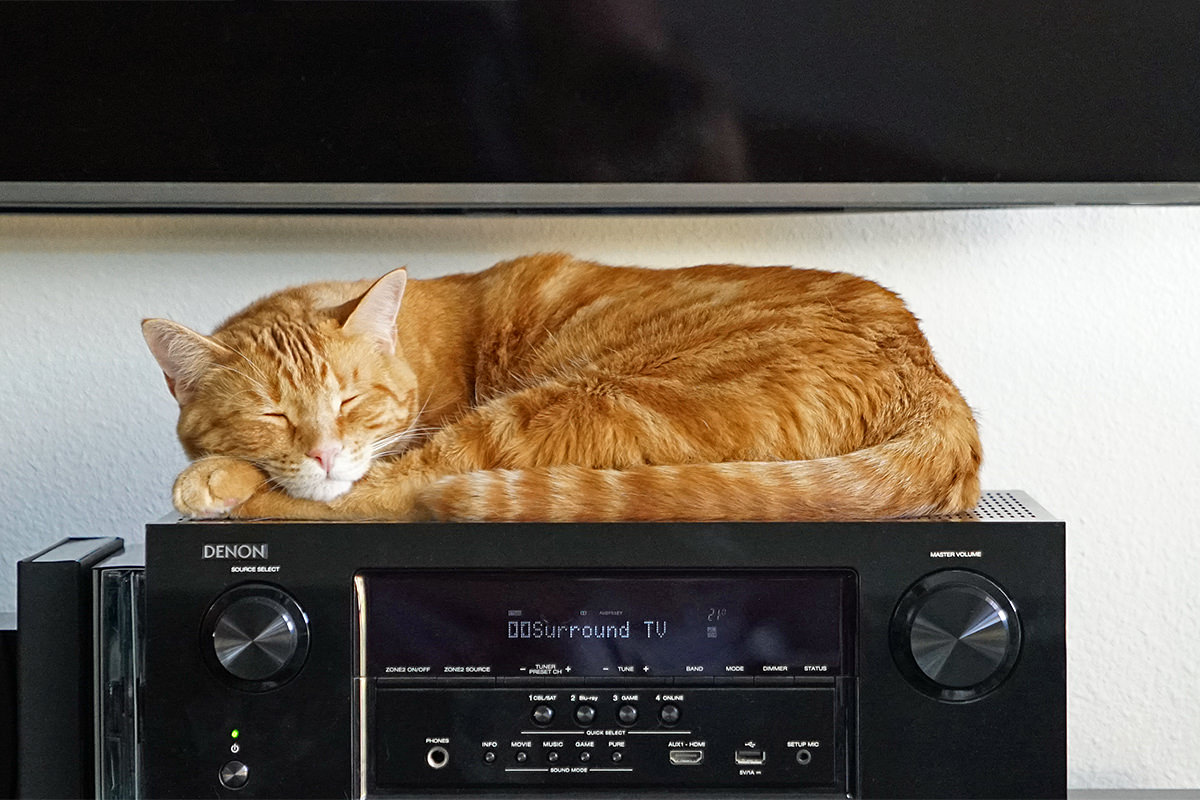 Seriously, she does.
I've been documenting it with my iPhone...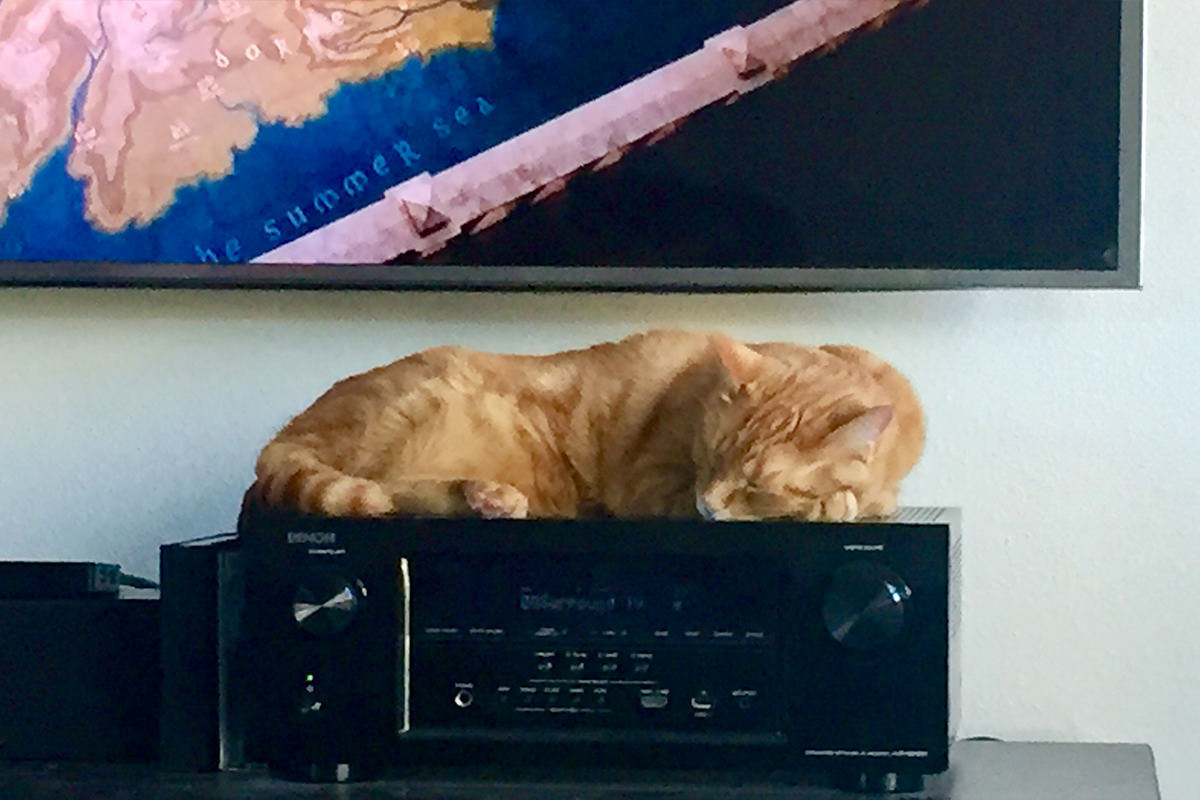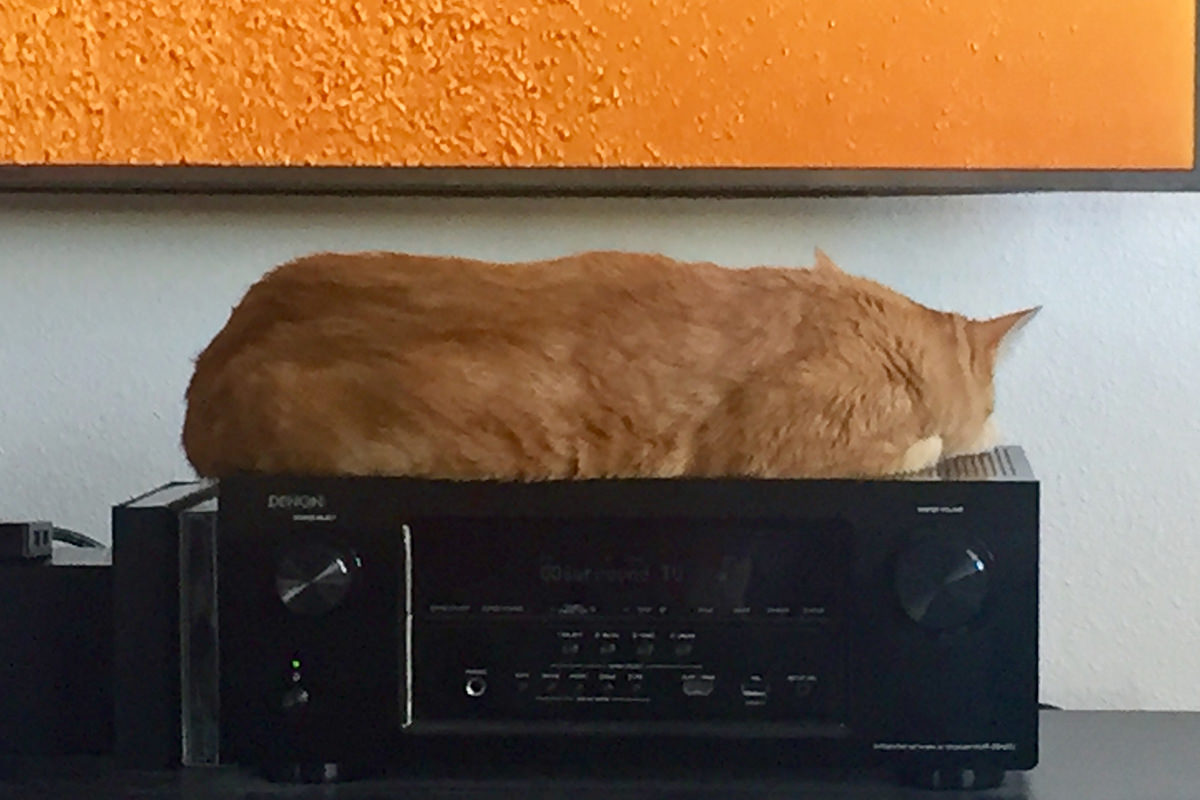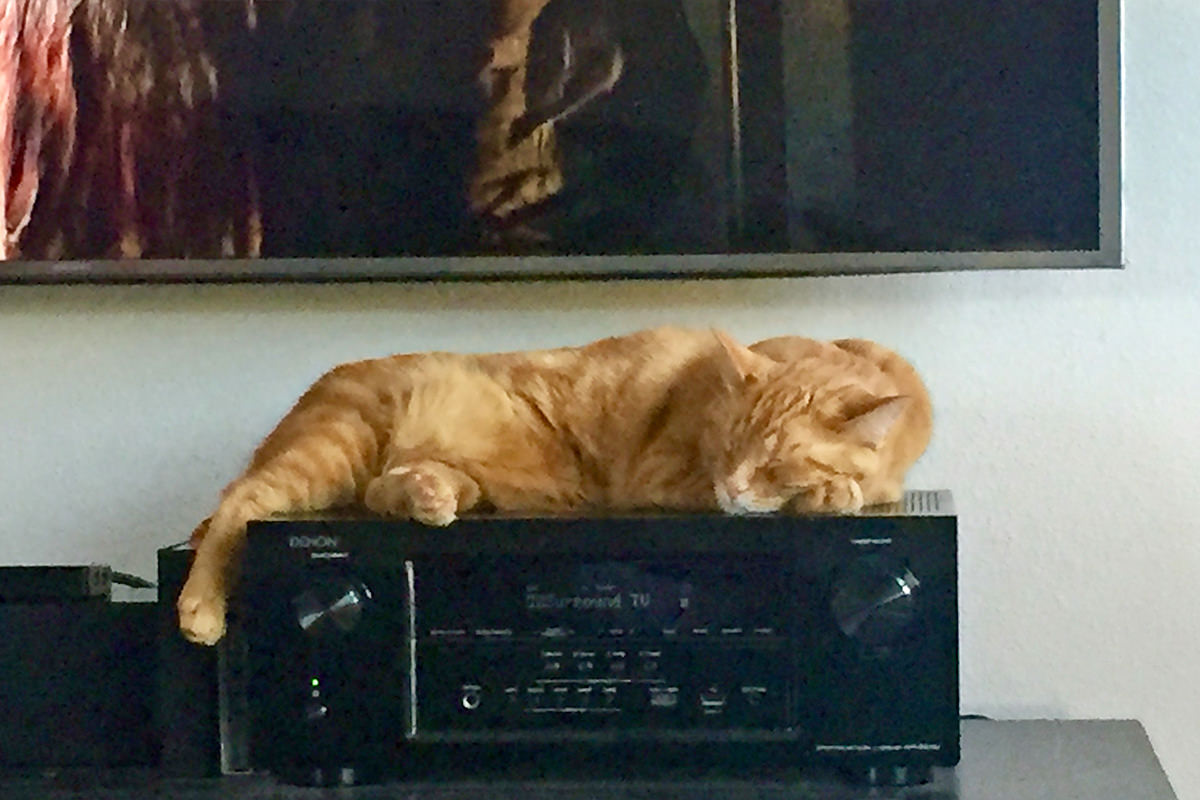 Awwwww... this one is my favorite...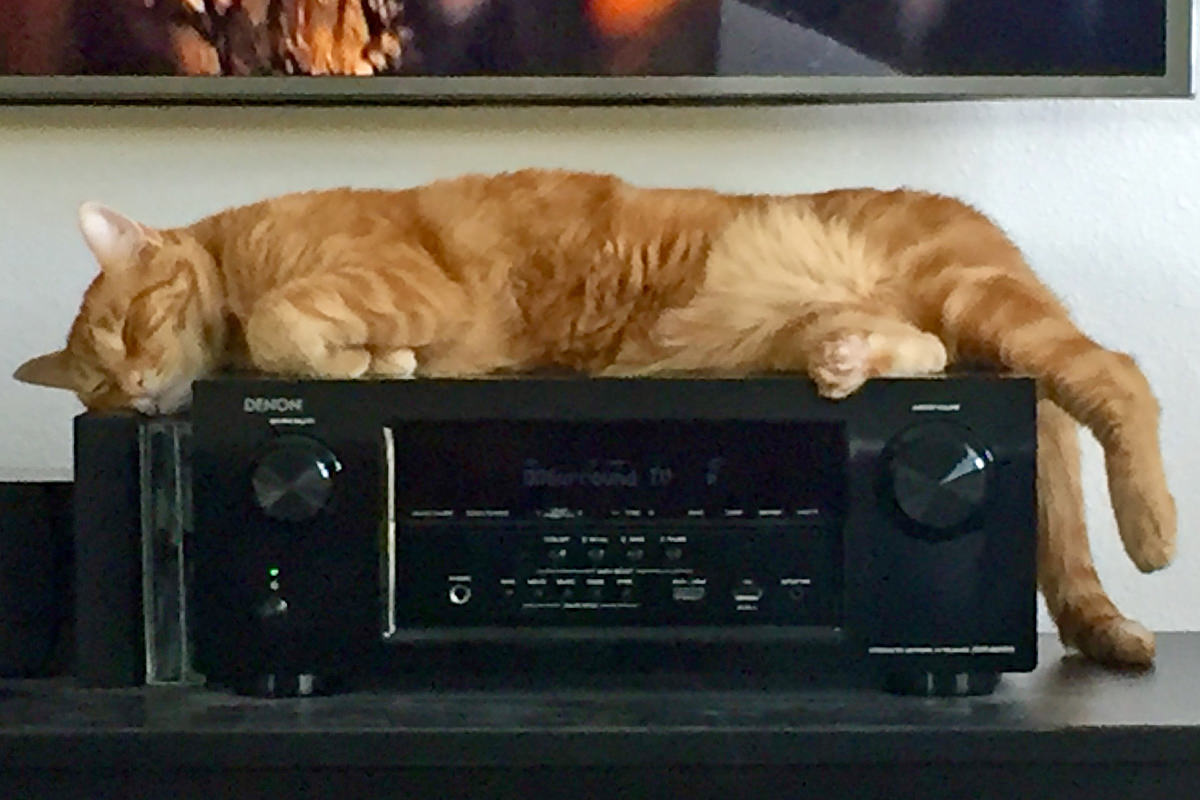 She's making a pillow out of my Star Wars Blu-Ray collections!
As for Jake? He's busy being Jake. When he's not eating, pooping, or napping... he's destroying my expensive books by chewing on them... sometimes as I am reading them...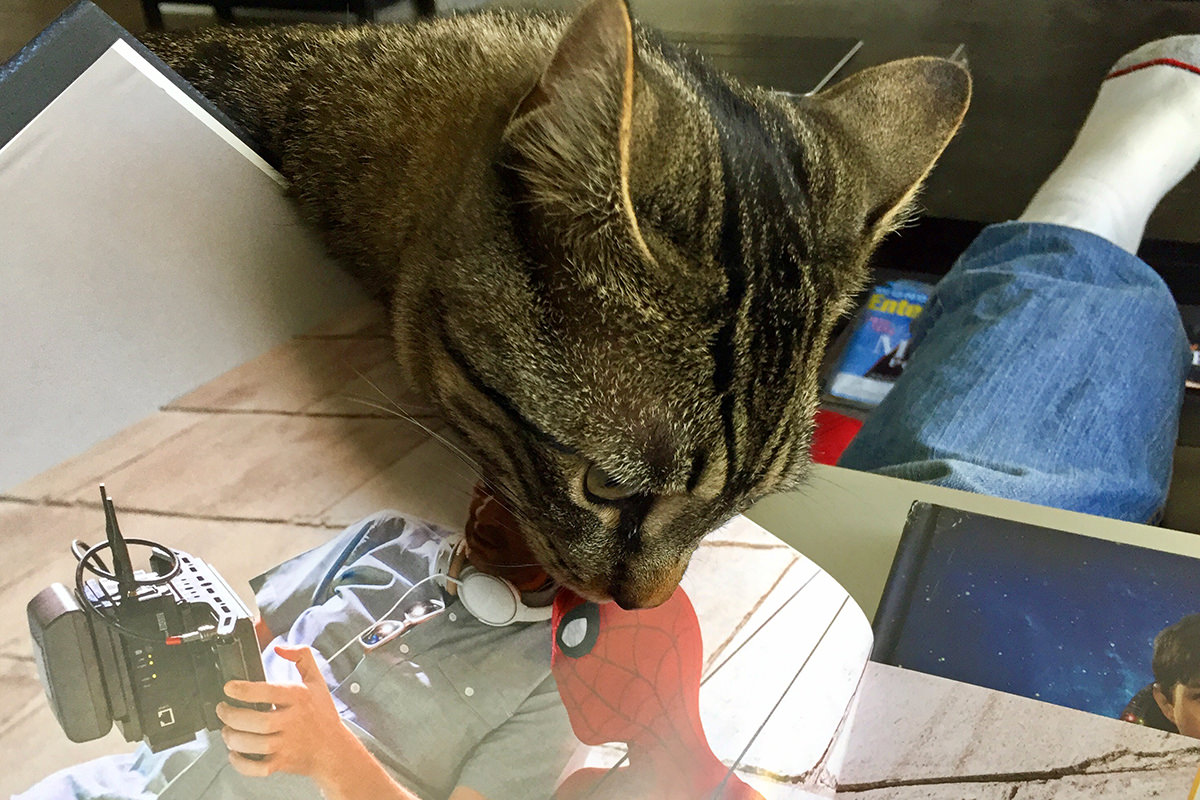 LOOK OUT SPIDER-MAN!!!
And... going to try and be inspired by my cats and get some sleep now.
Which would probably be easier if I were home with them.