The Mother of Dragons has come home to roost at long last, but the bigger news is that an all-new Bullet Sunday starts... now...

• Square? Amazon is thrilling their customers with new #BoxFacts on their packaging now. Except they aren't really "facts" when they're wrong...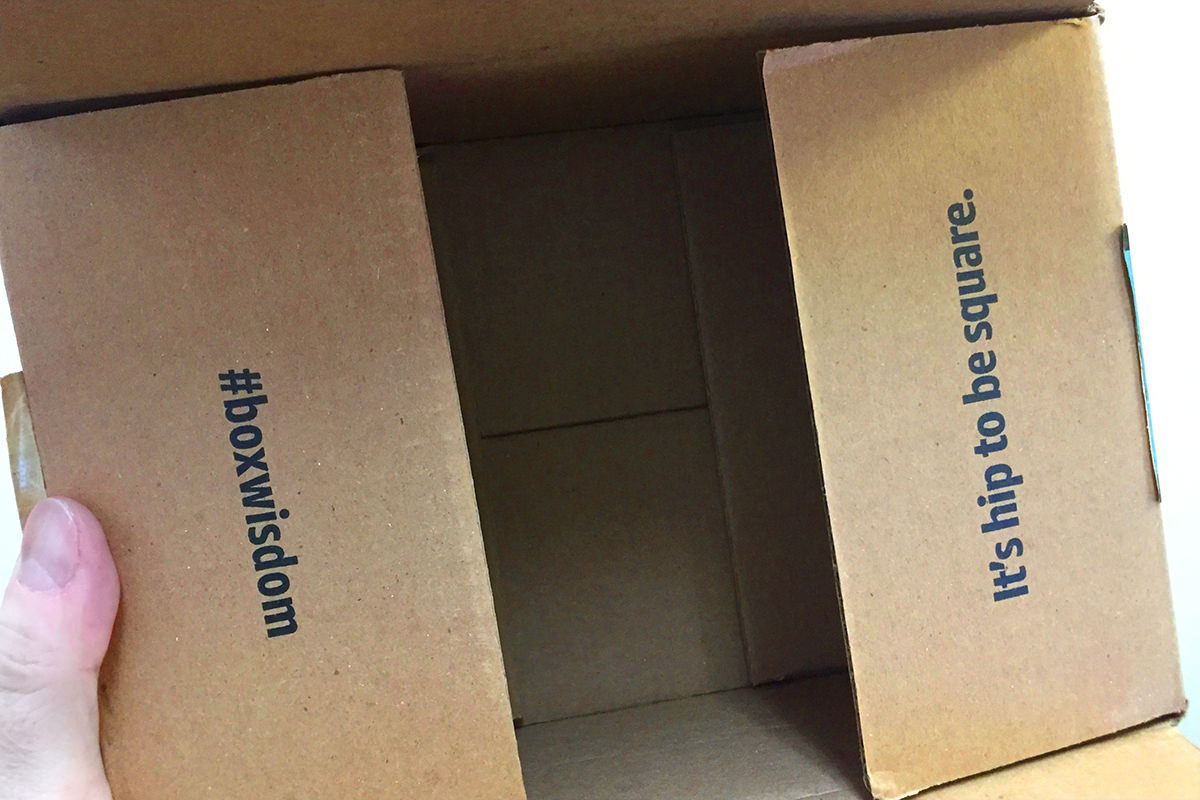 NOT A SQUARE!! Somebody at Amazon should have remembered the Square Song from Close Encounters of the Third Kind, because a square has ALL FOUR SIDES THE SAME SIZE!
Amazing how that song has stuck in my head all these years. Handy too... for exactly these kind of occasions.

• WHO?!? And it's been announced that the next Doctor Who will be Jodie Whittaker...
Who happens to be a woman.
As you can probably imagine... the internet is losing its collective shit. Some of it in a good way... I mean, come on... this has been a long time coming. But a goodly chunk of it in a bad way, refusing to accept a woman as Doctor Who. Because women can't be doctors? Fuck that. Best of luck, Jodie Whittaker, I'm looking forward to seeing you in the role!

• Dental! This is the questionnaire that I was given to fill out at the dentist office this past week...
I had to go up and confirm with the receptionist that I was there for a teeth cleaning, right? And, if that's the case, exactly what position would that be happening from? I mean, yeah, I get it... your dentist probably needs to know some medical facts so they can best treat you... but genital herpes?!?

• TransVisible! As somebody who had a trans friend get the crap beaten out of her this past March for no reason other than being who she is... a friend who has done nothing but be an exemplary tax-paying citizen who dedicates more time towards helping others than most people would ever dream of... I have to say what a load of horse shit it is that anybody should have to be forced to stand up and defend their child's right to be who they are. Thank God that men like this exist who do exactly that. ..
All the misinformation and outright lies being propagated by bigots about trans persons... WHO WANT NOTHING MORE THAN TO LIVE THEIR LIVES IN PEACE... speak volumes as to the ass-backwards society of ignorance we've created. TRANS PEOPLE EXIST NOW AND HAVE EXISTED SINCE THE DAWN OF TIME! GET OVER IT!

• Impossible! I am a huge, huge, massively huge fan of the original Mission: Impossible television series. A big part of that was the cast, which was always firing on all cylinders. My favorite was Barbara Bain as Cinnamon Carter... but her real-life husband, Martin Landau (who played Rollin Hand), was also great. They both went on to be equally great in the bizarre SPACE: 1999.
I was sad to learn that Martin Landau had passed this past week...
I used to watch both shows obsessively, and always held out hope that Landau would one day make a guest appearance on the Tom Cruise infused Mission: Impossible movies. Rest in peace, sir.

• FRESH! And lastly, just because I can, I present the incomparable Elizabeth Hurley. Gardening...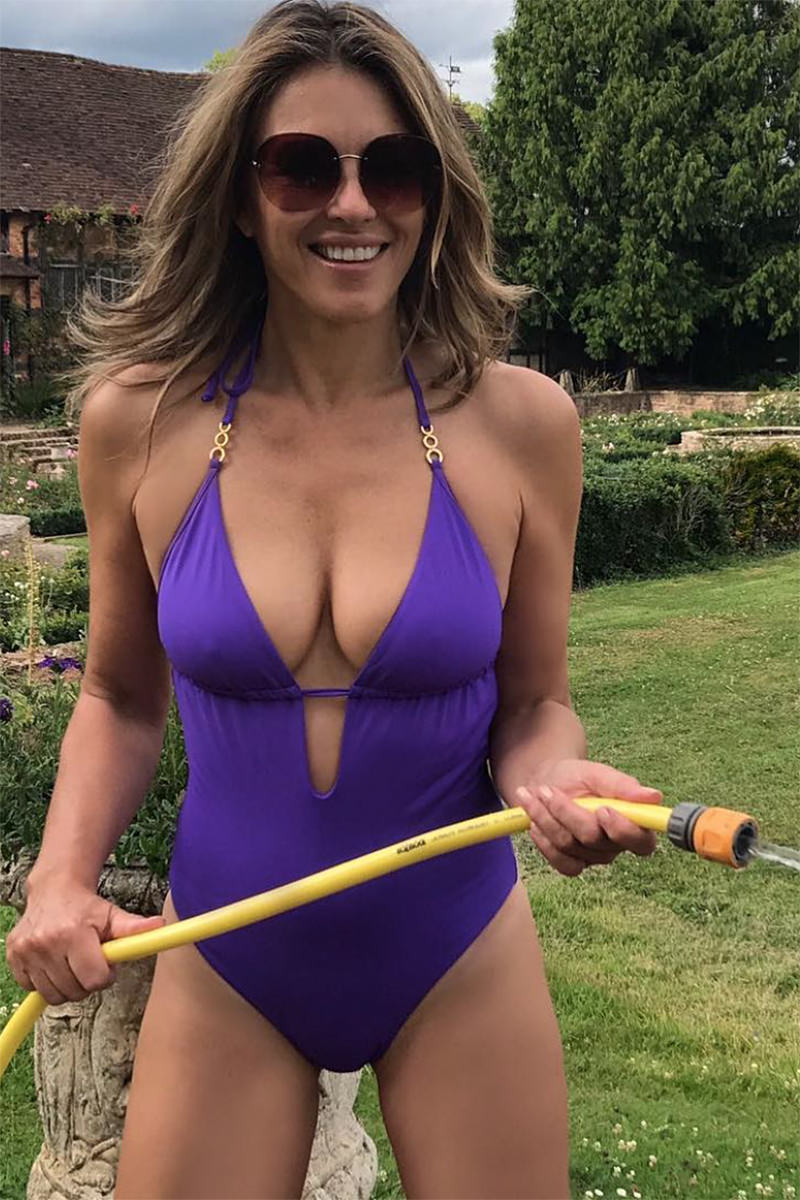 SHE'S FIFTY-TWO YEARS OLD! Obviously she's made some kind of deal with the Devil to stay looking that incredible.

Annnd... that's enough bullshit for one Sunday. Maybe two Sundays.