I'd have thought that my cats would have settled into their personalities after a year-and-a-half... that no new big surprises would be on the horizon.
It certainly seemed that way. Until this past week, when big surprises did indeed show up.
When I first got Jake and Jenny, they were terribly frightened and shy...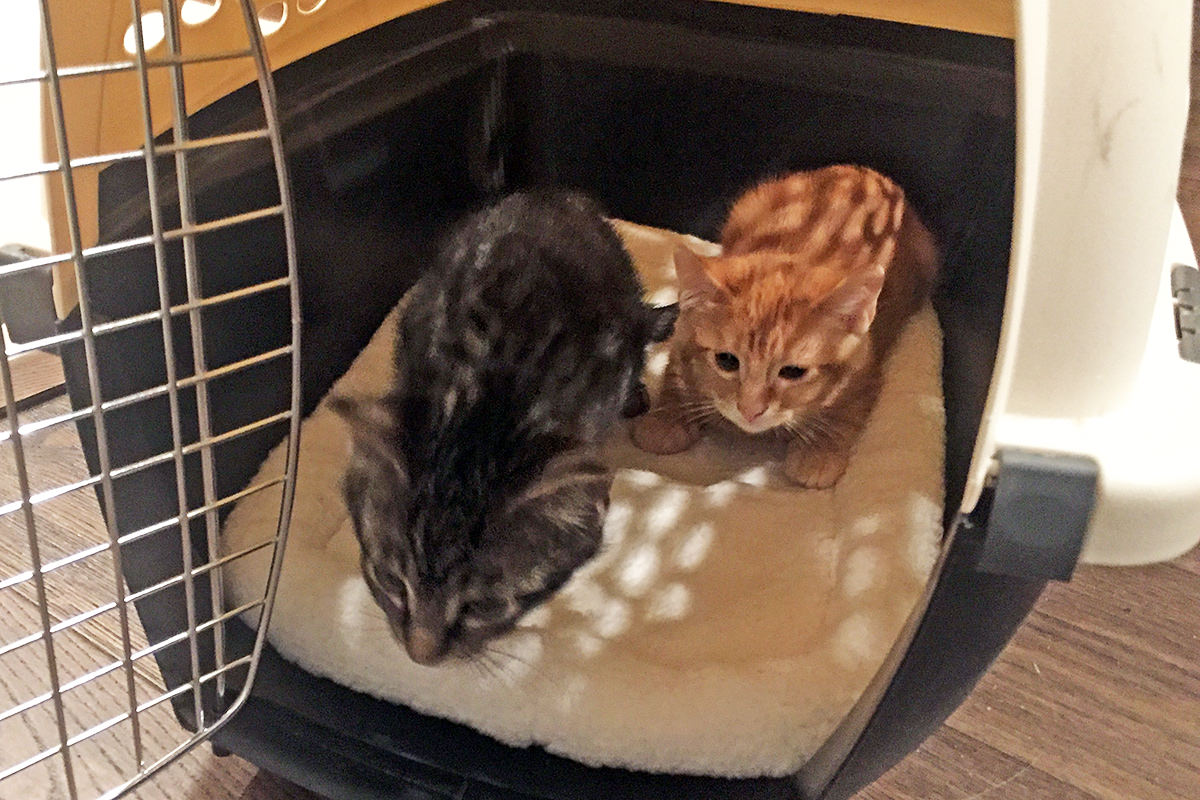 It took a week before I could lure them out from under the couch to play. It took four weeks before Jake would let me touch him... five weeks before Jenny would allow petting. Weeks after that, the cats were fairly sociable and would climb on me if I lured them with a cat charmer. Months after that, Jake would be all over me... Jenny not so much. Eventually she came around, but there were always conditions. If she was laying near me, I couldn't touch her or she'd get scared and run away. Any time I'd be petting her, she'd nervously pace all around me, never laying down or getting comfortable. She'd hop on the bed and watch TV with me for hours... but at a comfortable distance. Every once in a blue moon she'd sit or lay for a few minutes while I'd scratch her ears, but anything more than that just wasn't going to happen.
Until this past week, when all of a sudden she's hanging out with me every morning like this...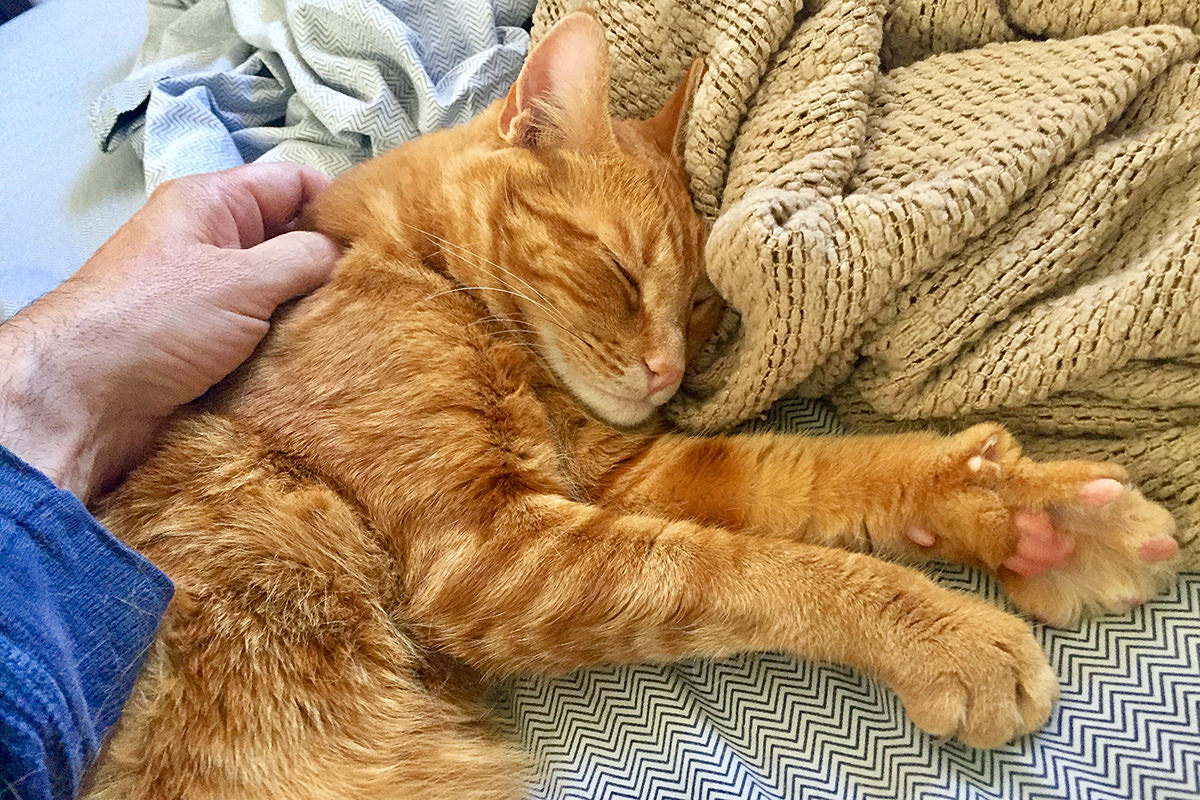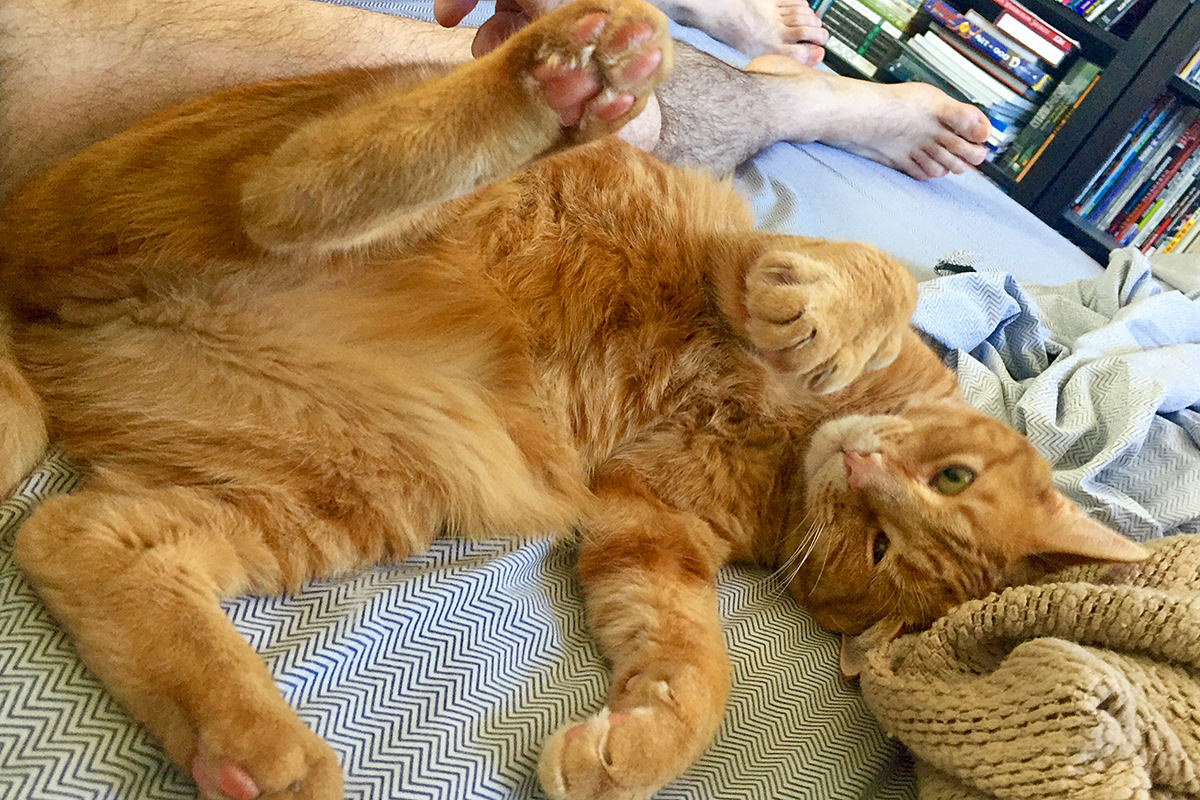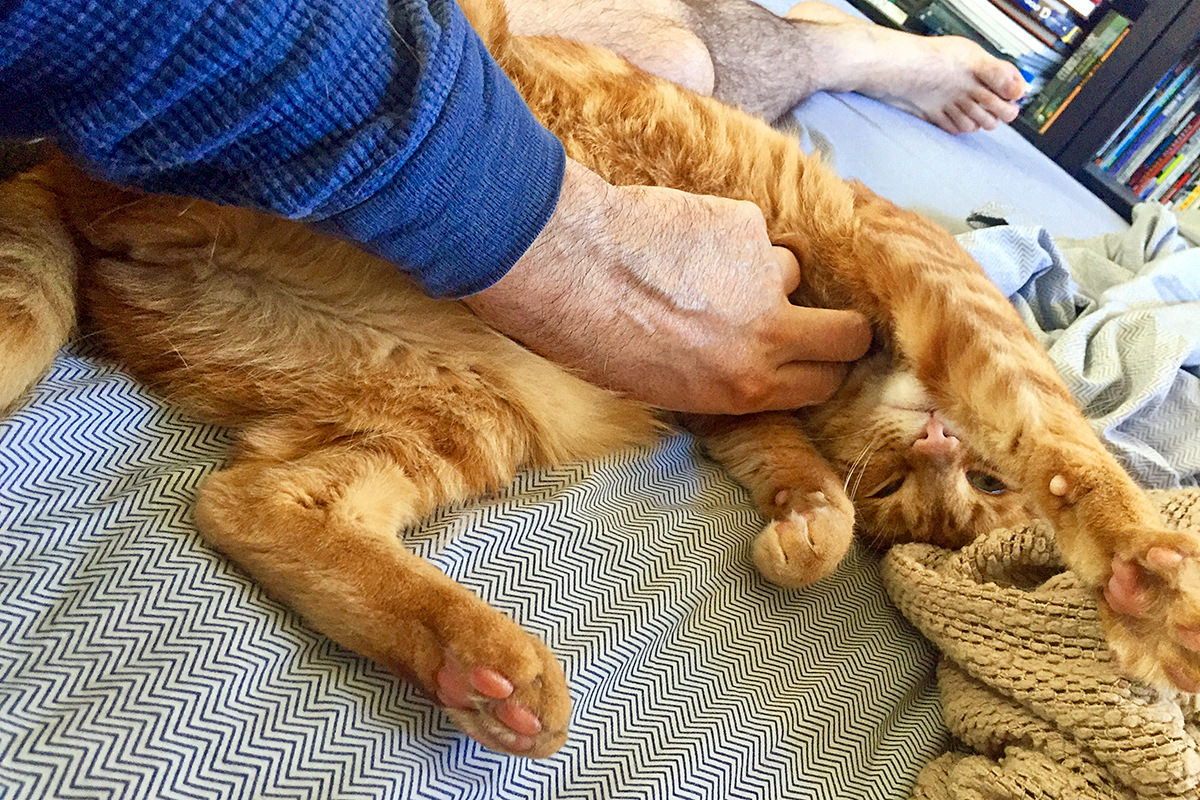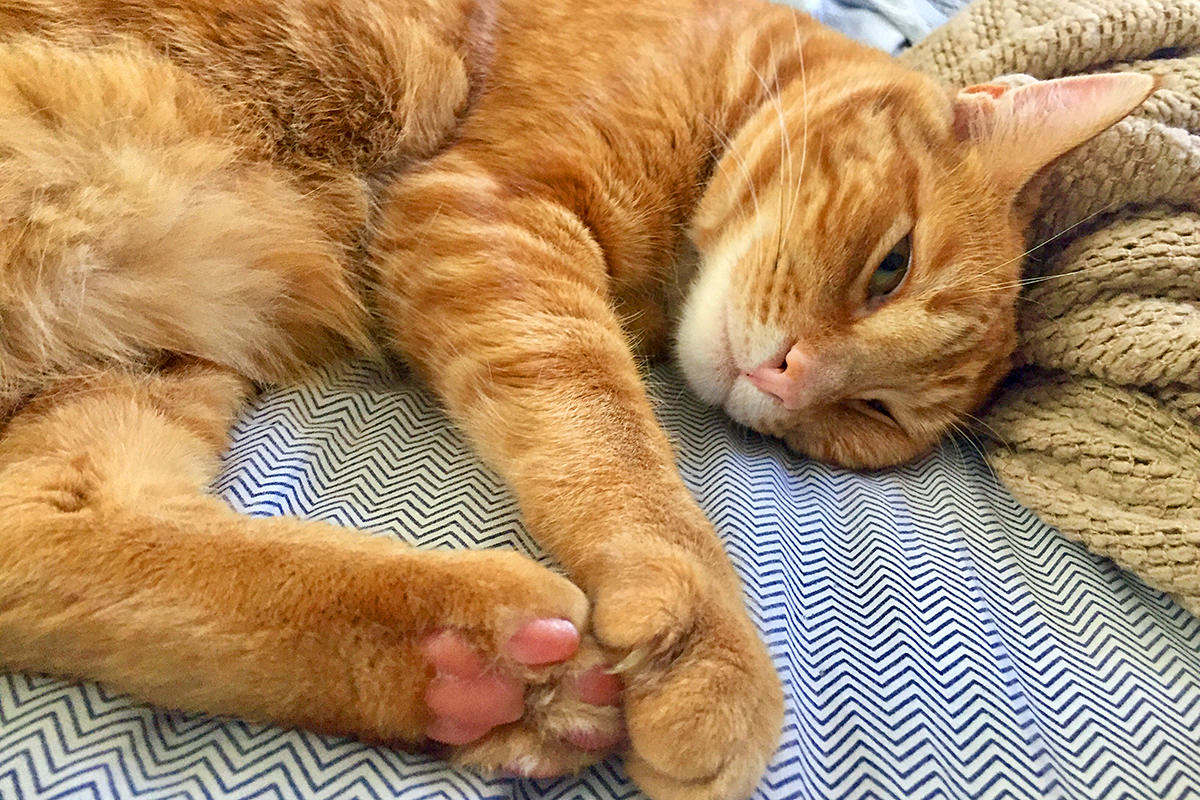 Honestly never thought this would happen.
And then there's Jake.
He'll happily hop next to me on the couch or sit in my lap for an hour at a time. He's been doing this for a long while now. But yesterday it got weird.
I came home early from work around 1:30pm. The minute I walked through the door, Jake was all over me, following my every step... rubbing up against me any time I stopped moving. Then I sat down and he was immediately on me to take a nap...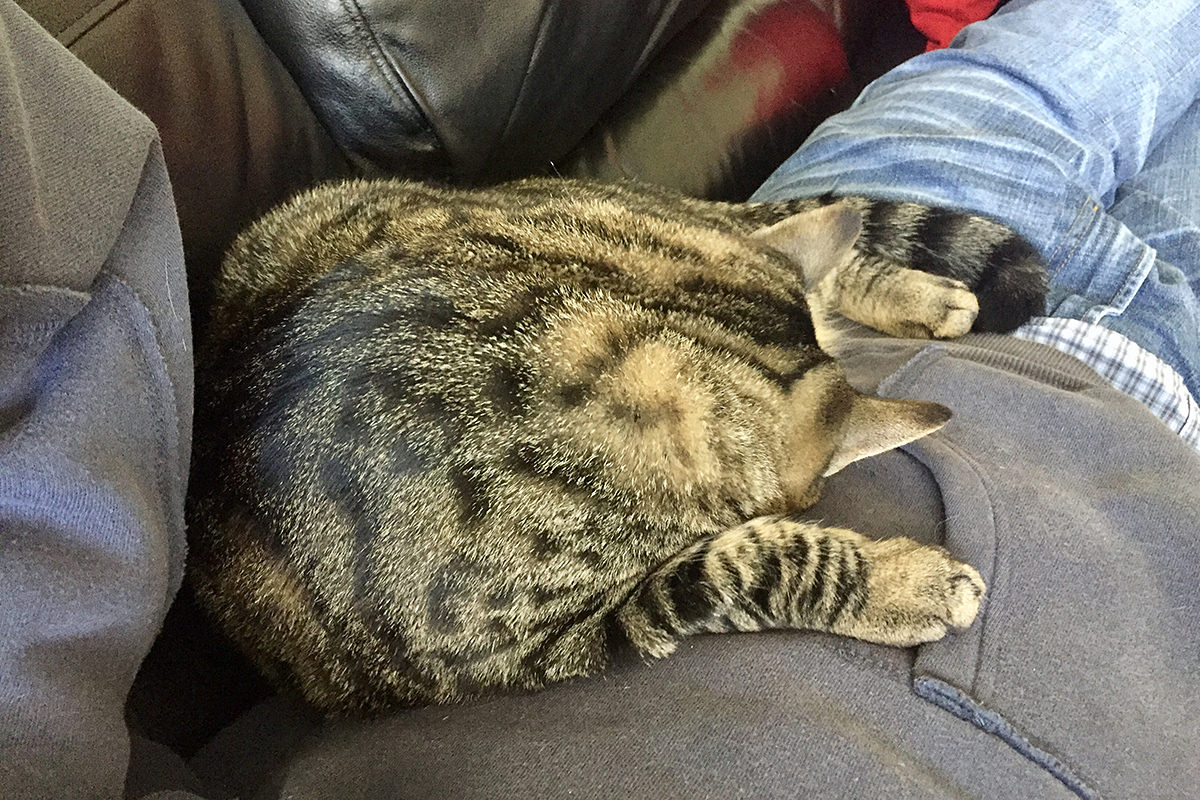 He then stayed on me... for the next ten hours... while I worked, watched TV, and ate dinner. The only time he'd leave is to eat or go to the bathroom. If I got up for any reason, he'd start crying and cling to me. I was starting to wonder if he was sick...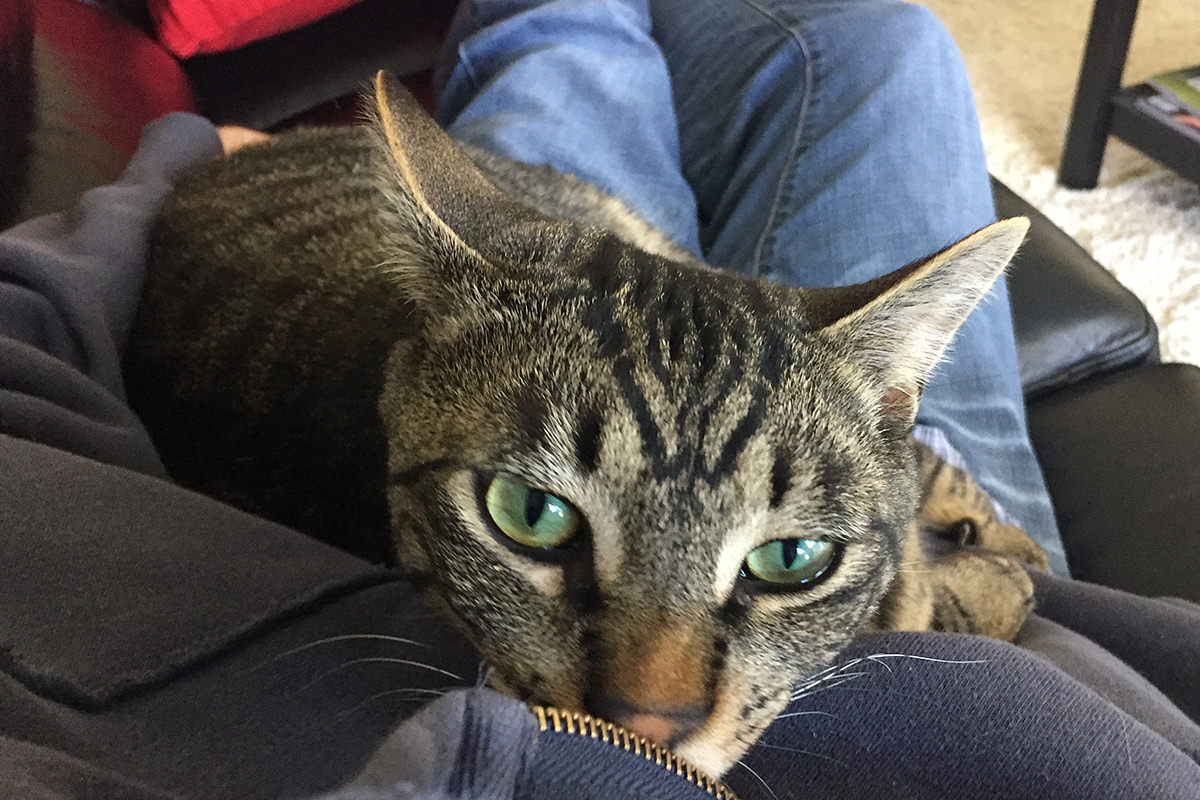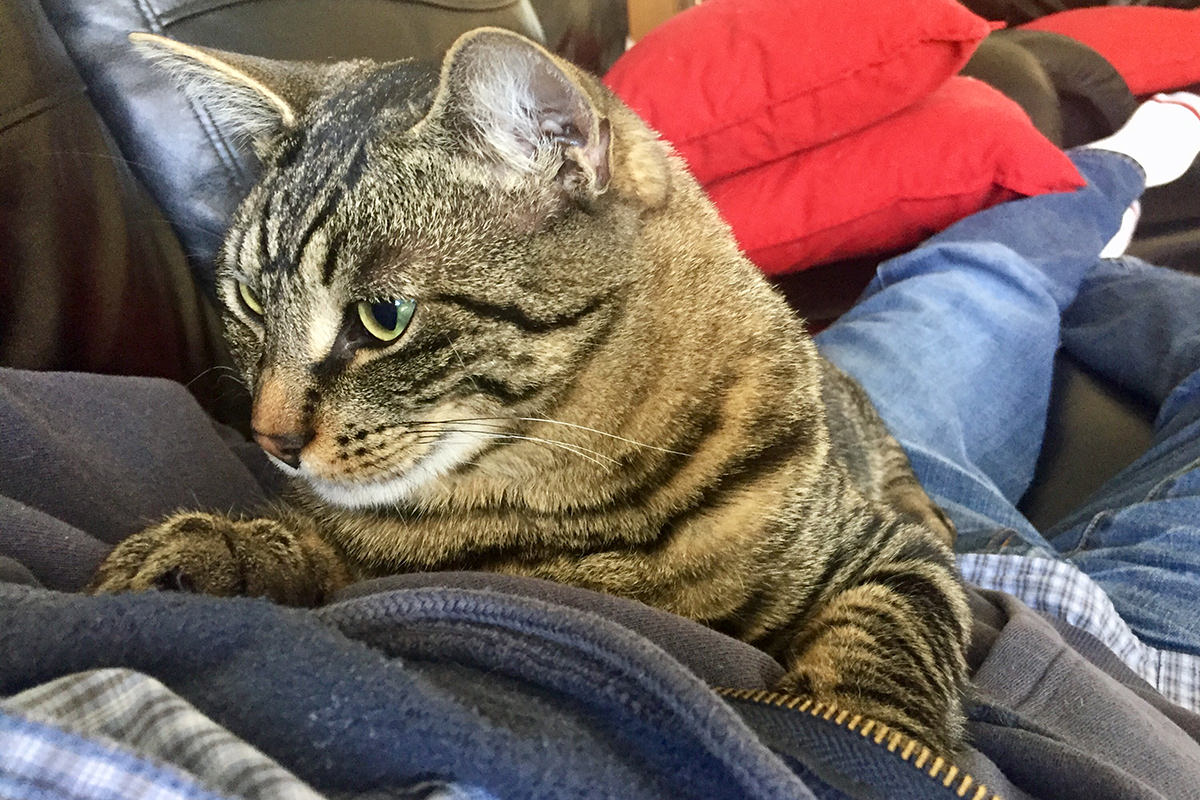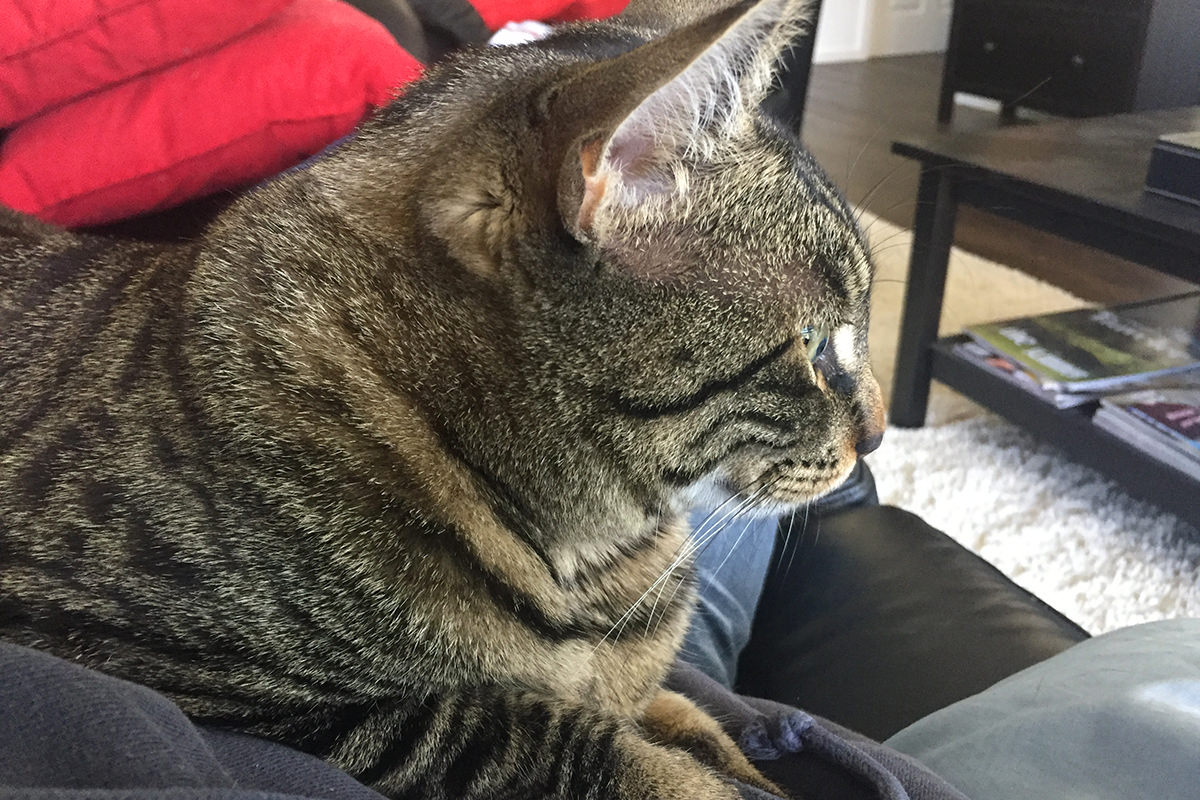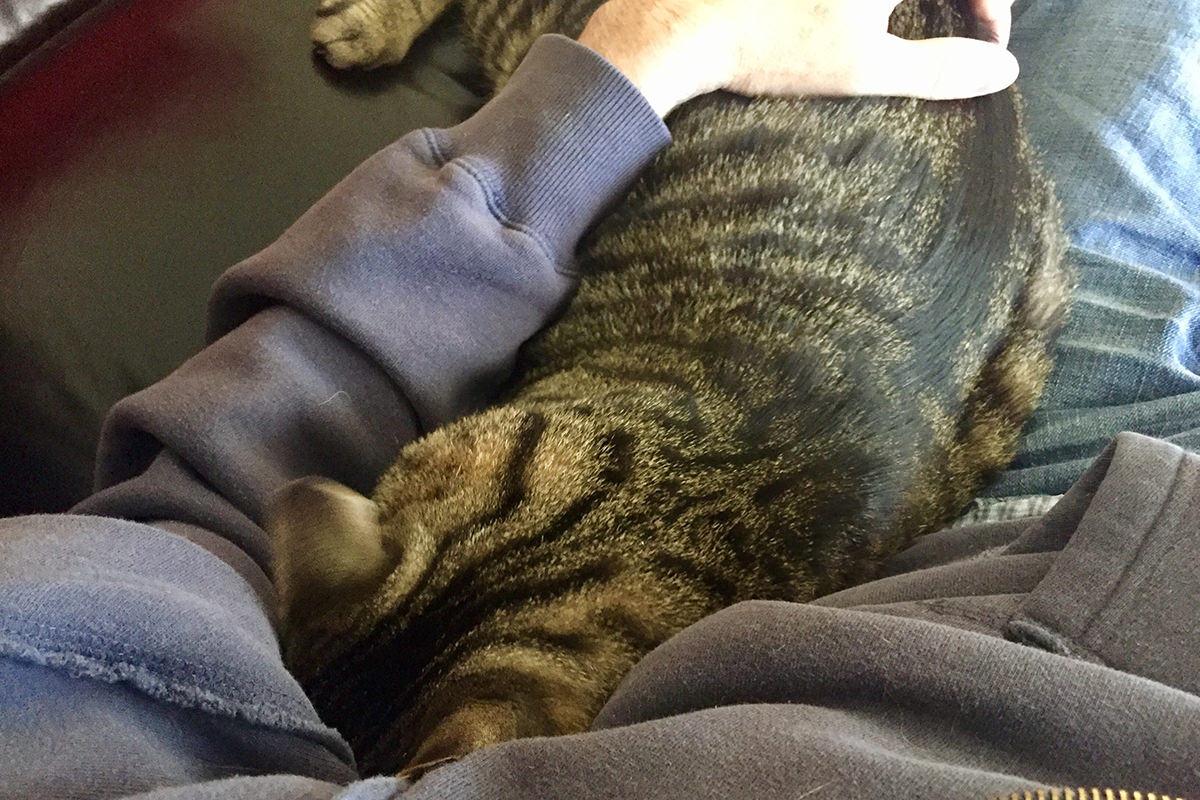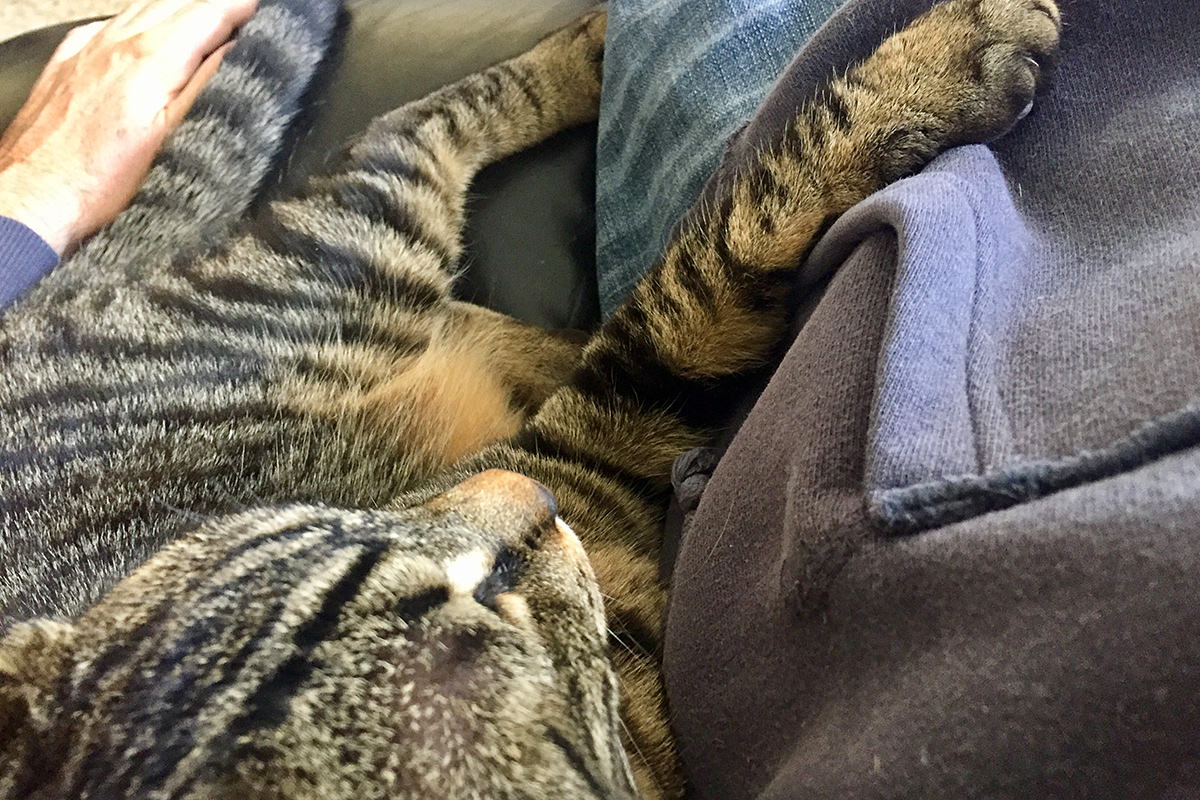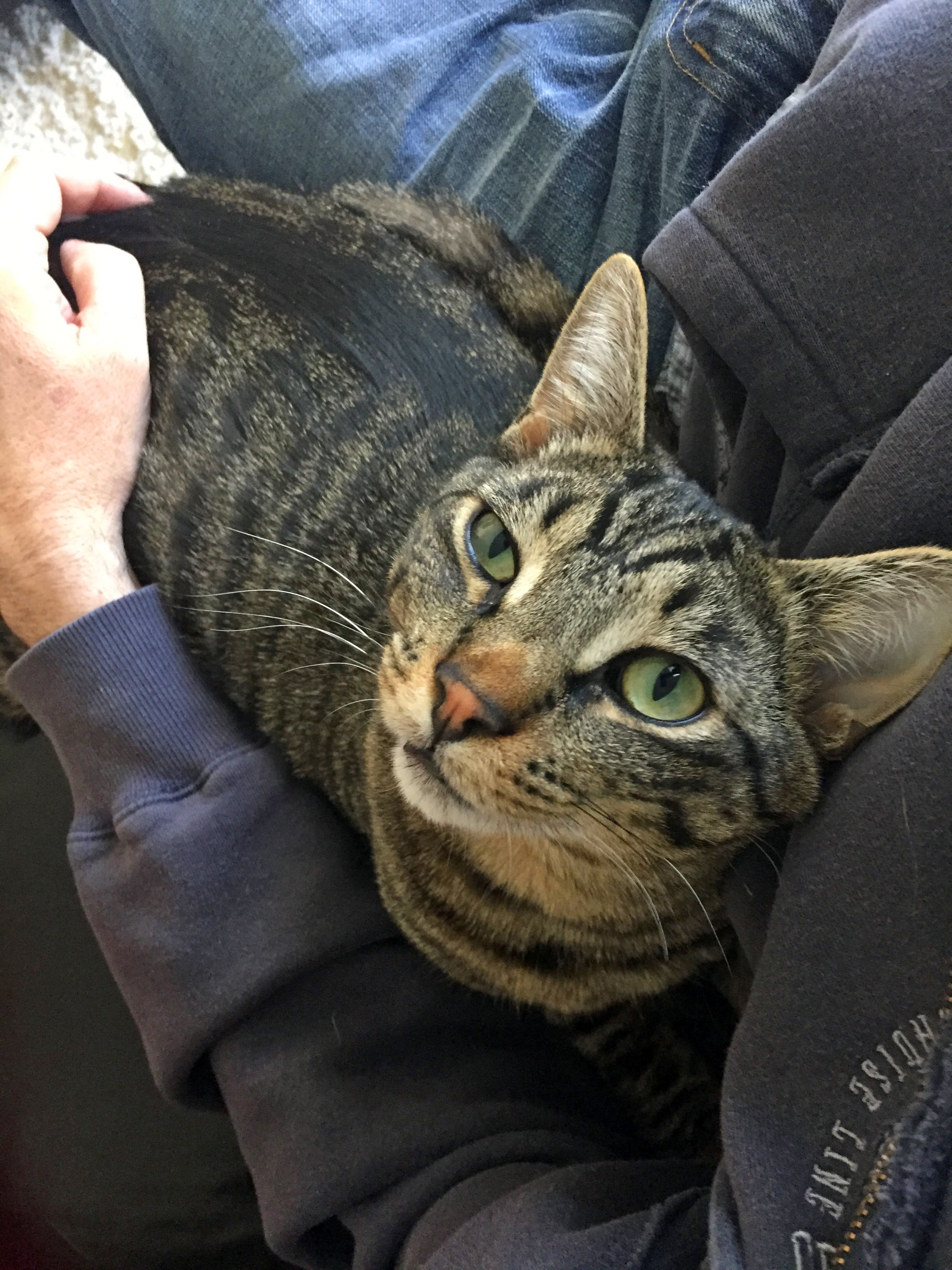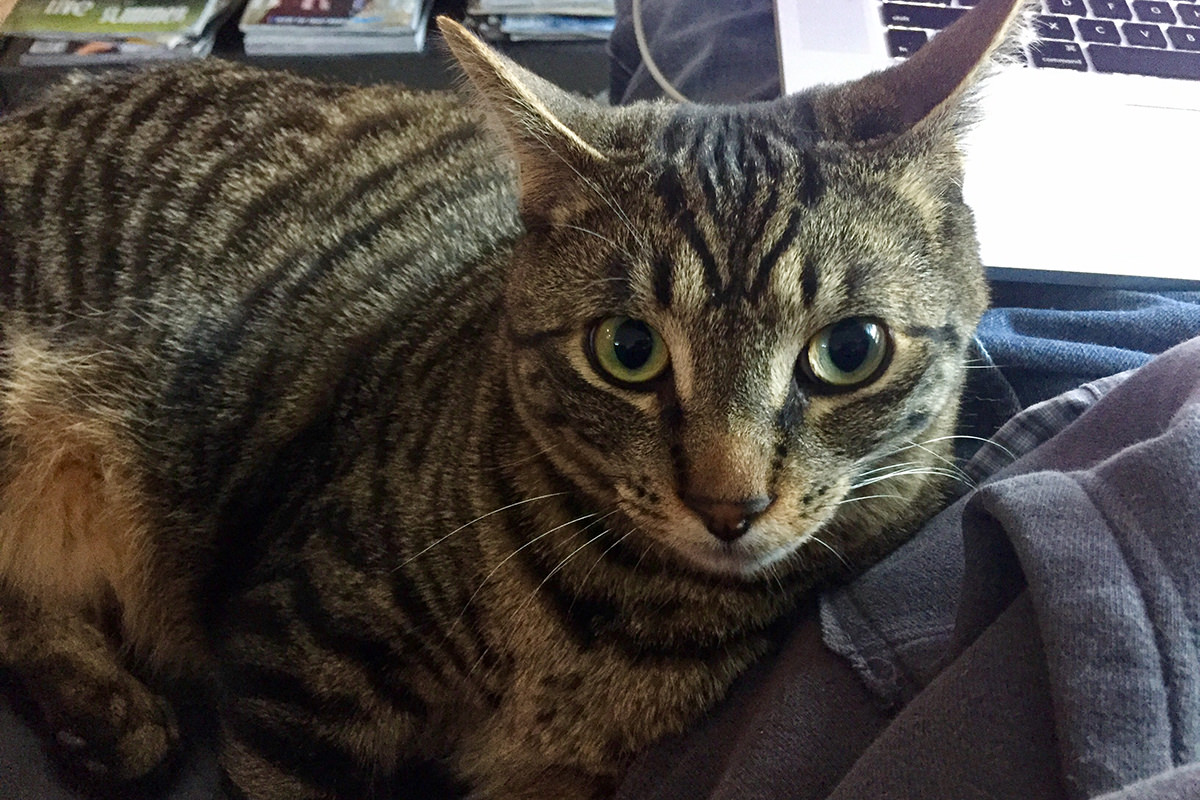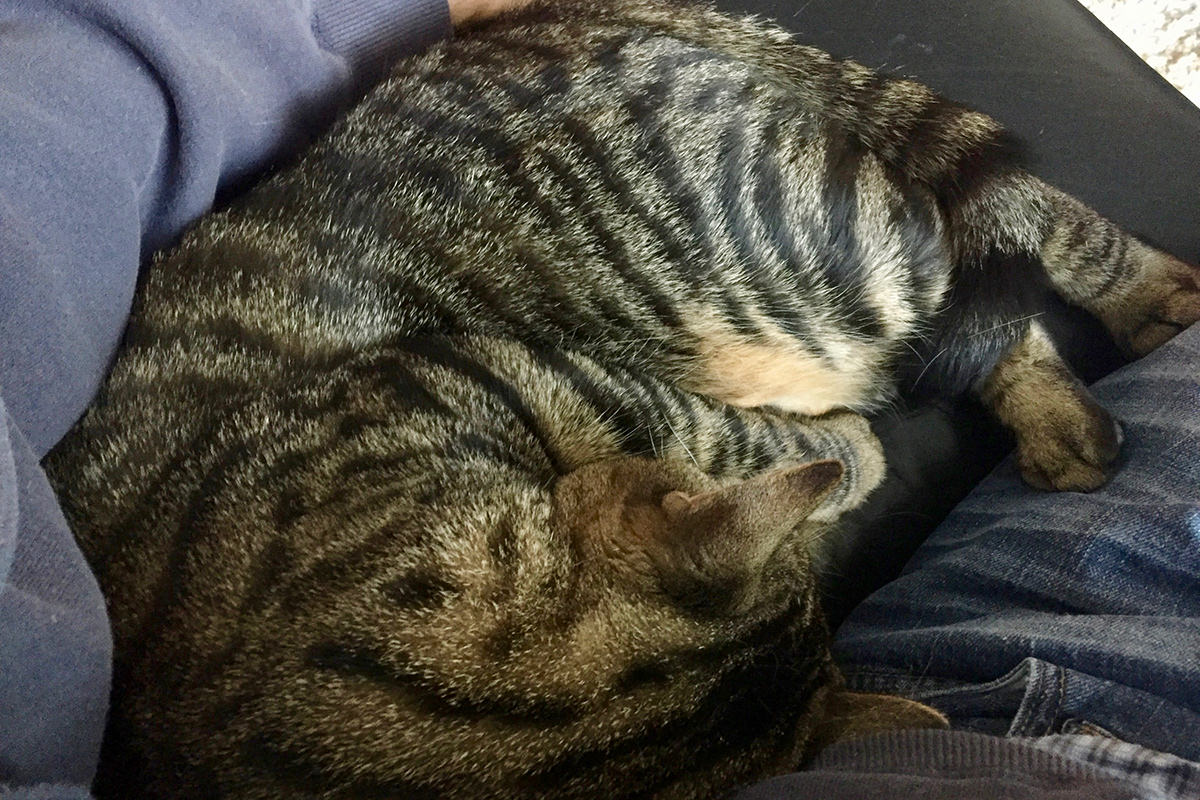 Around 10:30 I went up to bed. He was right there with me until I fell asleep. When I woke around 3am, he was gone. And this morning things seem to be back to normal.
Well, as normal as things can be when you have cats.