This has not been a very good day.
Last weekend I thought I had a kidney stone, but the pain subsided and I counted my lucky stars that it was gone. Turns out it was a temporary reprieve. Last night I started having pain again, and it only got worse as the evening went on. By the time I woke up this morning, the pain was stabbing through my back so badly that it was hard to walk.
But I had to go in to work, so I took some pills, put on my tough-guy pants, then headed out the door.
Only to find that most of my irises, pretty as they are, had all collapsed under their own weight...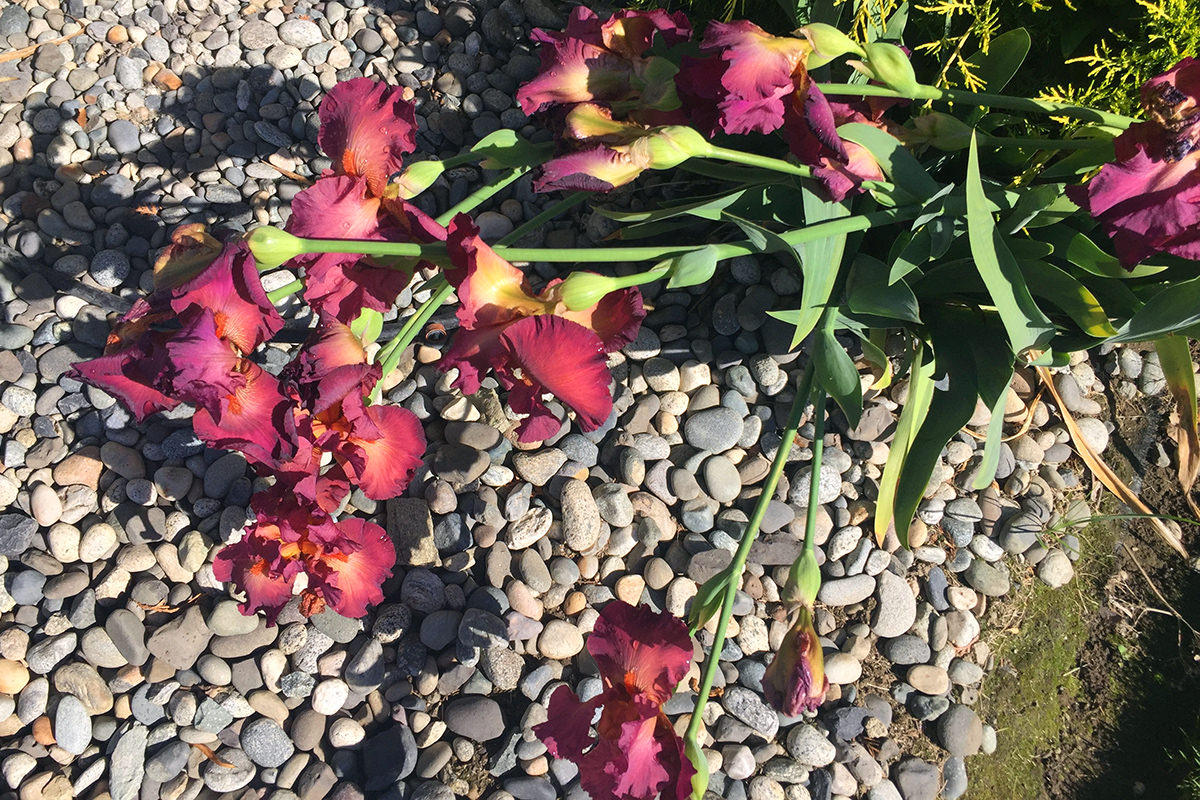 What a stupid flower. I guess bees still pollenate them when they're on the ground, because otherwise I'm guessing they would be extinct. I suppose if they are still alive when I'm feeling better, I'll have to tie them up like last year. Still, those plants that manage to stay upright are as pretty as ever...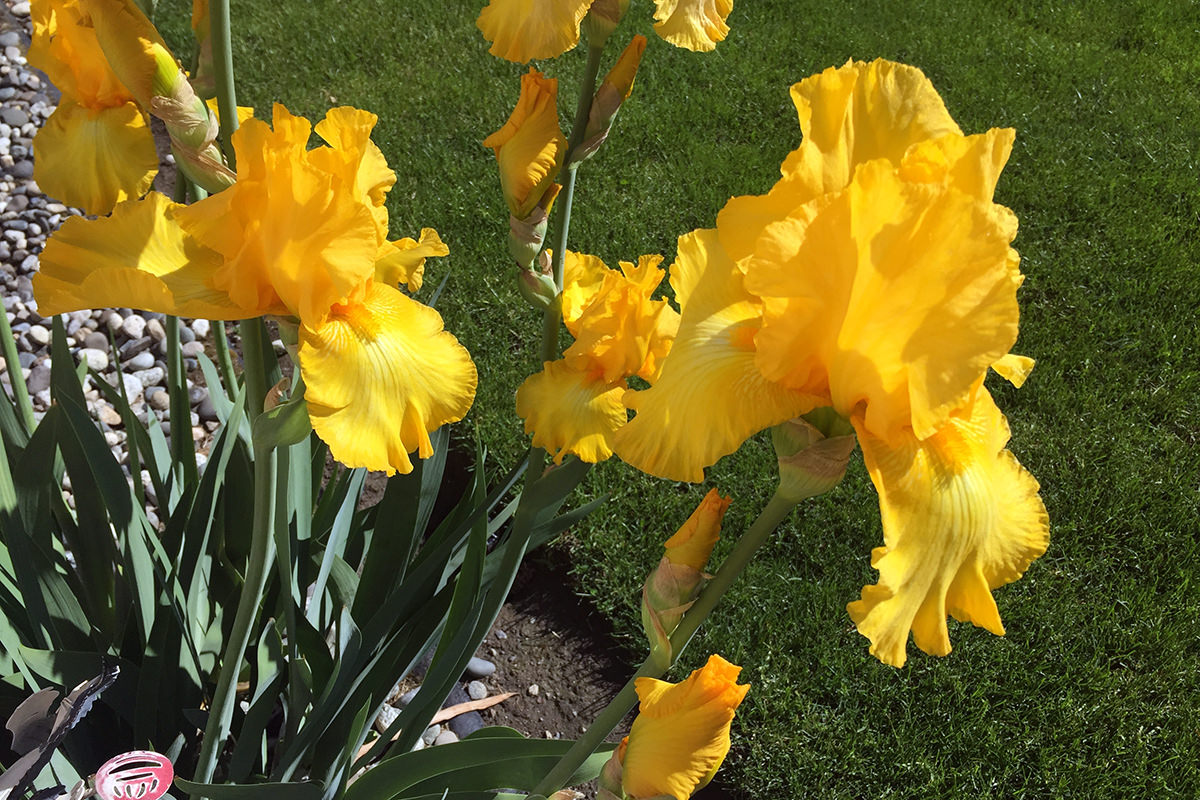 I anticipated that work would be agony, but it actually managed to take my mind off of things... for a while.
By the time noon rolled around I was D-O-N-E.
And so I went back home, took more pills, then had to spend some quality time with Jenny, who was upset with me for leaving her today in the first place. I'm guessing that shedding her winter coat is an itchy process, because she wants to be scratched all the time... and will start crying if you don't comply...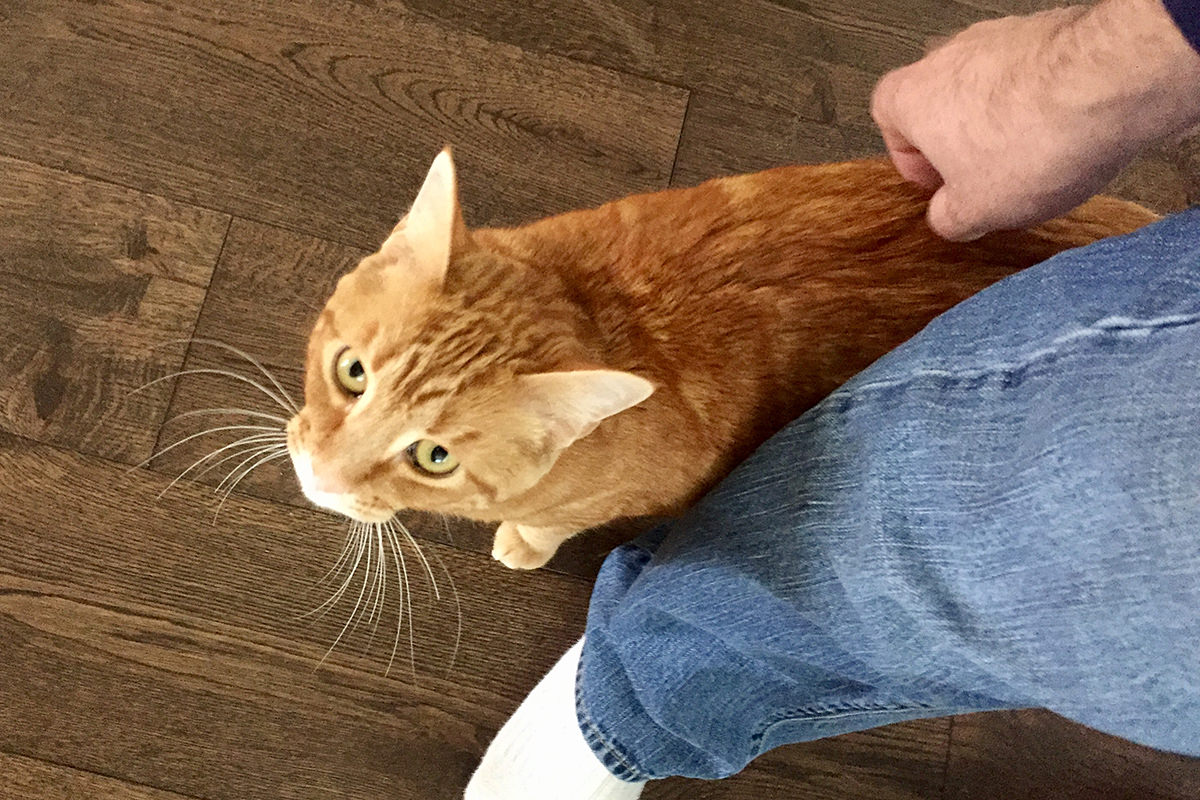 Eventually I managed to disengage so I could go upstairs where I planned to die in bed. It was a good plan... until Jake decided it was his turn for attention. Or maybe he was playing nurse, it's hard to tell...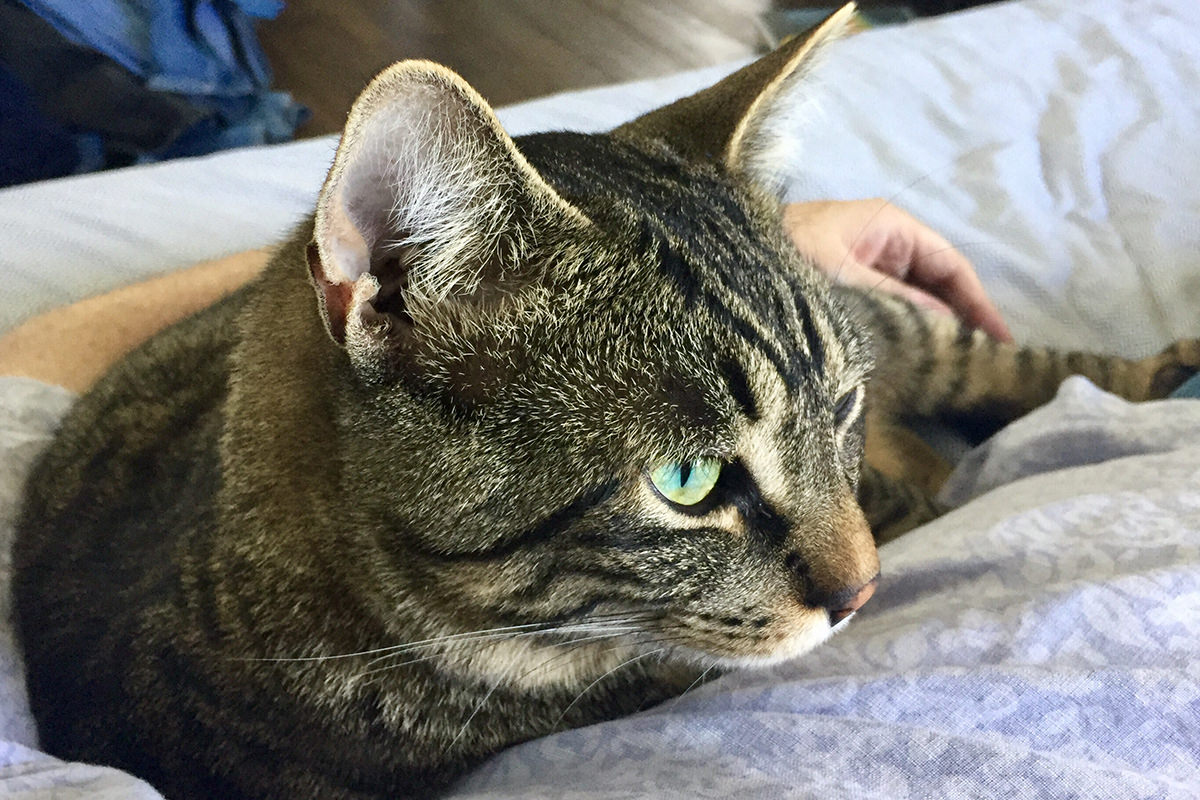 I streamed a couple episodes of West Wing off Netflix, then decided to listen to some music in the hopes I would fall asleep. But Apple's streaming services were shit, as usual, and I couldn't never get my music to load on my AppleTV...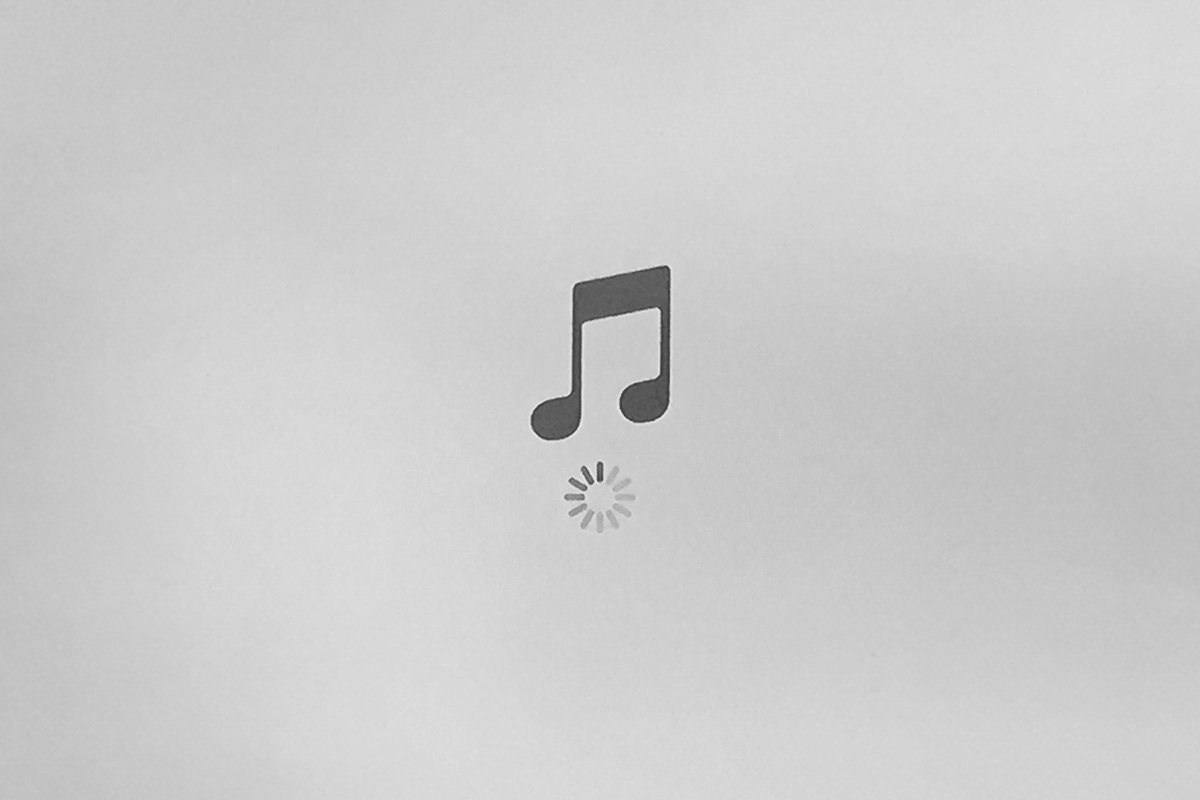 I don't understand why Apple doesn't spend some of their billions of dollars solving a problem that none of their competitors seem to have. I can stream to AppleTV without problem every time I try from Netflix, HBO, Showtime, Starz, Amazon, Hulu, Youtube, and the like... but Apple's streaming rarely manages to work without some kind of issue. If I can get it to work at all. Maybe Apple needs to hire other people to develop their shit since they seem incapable of doing it themselves. When I pay for stuff in the iTunes Store, I expect to be able to have access to it.
Anyway...
Today the heat got up to 86 degrees here, but I never had to turn on the air conditioner... even though I noticed many of my neighbors had. I'm chalking that up to my having installed a ceiling fan in my bedroom, which worked so fantastic for me last year. Such an energy-saver. I wish I had the fixtures in place so I could put them in every room of my house.
And now? Time for more pills and sleep. Fingers crossed. Really hoping that everything works itself out soon, because I can't keep missing work with all the stuff I have to do there.
Much as my cats would probably hope otherwise.