Traveling when you've got pets back home is the worst.
Not only are you missing your pets while you're gone, but you're worrying about any trouble they might get into as well. And so, even though I have spent a crazy amount of time cat-proofing my house and making sure there's no trouble they can get into, I'm still checking the security cameras several times a day...
...so I can watch them get into trouble.
Yesterday I posted about them jumping on the kitchen counters where they know they're not supposed to be.
But that was just the tip of the iceberg...
• Jenny dragged most of her toys upstairs, as expected. She also dragged up an iPhone cable, which one of the cats conveniently bit in two. No idea where she got it.
• I left my Hanes hoodie hanging on the back of a chair. It was pulled down, scratched up, chewed on, and dragged around the house.
• My upstairs office is now officially the cat's play room. I've had to pull all of my stuff out because they love to "play" with it. The only thing I had left in there was a desk, book case, and a box of envelopes. Now all I have is a desk and a book case.
• I'm working on a family photo collage in my stairway. Since it's an odd-shaped wall, I've used masking tape to section off where the photos go. Jake ripped down every bit of it he could reach.
• Which was a prelude to him ripping down a "DO NOT LET CATS OUT!" sign that's been in the catio for months. Apparently he's been hating it for a while and suddenly decided he'd had enough. So then, without hesitation...
Thanks, Jake.

When I got home last night after midnight, the cats went crazy ove me. Which was nice. Until Jenny decided she needed petting at 1:00am.
And 2:30am.
And 3:45am.
And 5:00am.
Neither her nor Jake have ever bothered me while I'm sleeping, so I'm guessing that she's just making up for lost time?
Anyway... today they had calmed down to their normal(?) selves and spent most of the day outside in the catio because it was just too beautiful out to be inside.
When I left, the weather was like this...
L.A. was like this...
Now that I'm back? This is the view the cats have from their catio...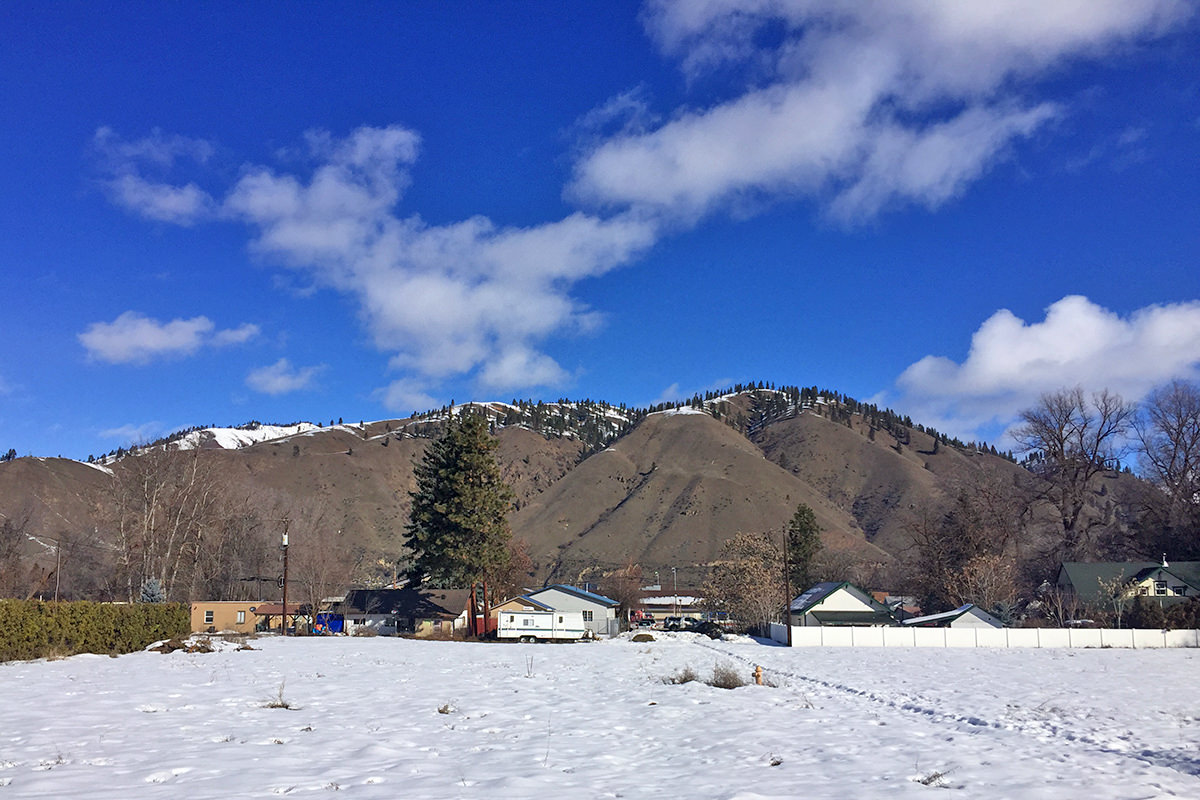 Looks like I brought California skies back with me.
Which is great, because this snow can just go away any time now.