Enjoy a second helping of bullets... because Bullet Sunday starts... now...

• Super! Not a good day for Seahawks fans...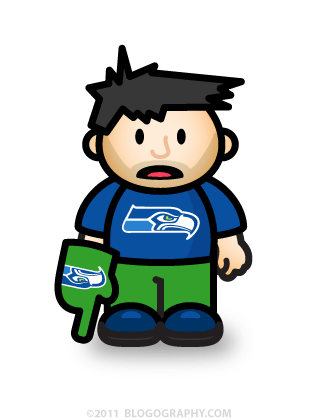 Better luck net year, guys... and congratulations to the Patriots!

• Two! My disappointment that Mila Kunis is not in the sequel is equal to my excitement that Morgan Freeman is...
My guess is that they'll write her off in one line. As in "Hey Johnny, sorry that your wife died in a tragic liposuction accident!. How clever.

• Fantastic? Oh joy. Another looks like we're getting yet another comic book movie that shits all over the source material...
This may very well end up being a really good science fiction movie... but, from the looks of things, it has precious little hope of being a good Fantastic Four movie. I wish all the rights for Spider-Man, X-Men, and Fantastic Four would revert back to Marvel where they belong. Sony and 20th Century Fox don't have the slightest frickin' clue what they're doing.

• Free the Music! Holy crap do I long for the day that music recording labels just die already so artists can sell the music they want to make directly to their fans... REGARDLESS OF WHERE THOSE FANS MAY LIVE ON THIS PLANET! I am so tired of having to pay astronomical amounts of money for pricey import albums simply because a label refuses to release the music in North America. In case you haven't heard, WE LIVE IN A GLOBAL ECONOMY, ASSHOLES! So instead of bitching and whining about music piracy, why don't you... oh... I dunno... SELL YOUR FUCKING MUSIC TO THE PEOPLE WHO WANT TO BUY IT SO THEY WON'T HAVE TO STEAL IT?

• Live! Even when the guest-host has been good, Saturday Night Live has been pretty sub-par this season. Then Blake Shelton came to visit and we get the funniest episode in ages...
Rumor has it that Eddie Murphy is going to make an appearance for the SNL40 celebration.If anything would get me to tune in... that would be it.

It's the end of the bullets as we know it... and I feel fine.